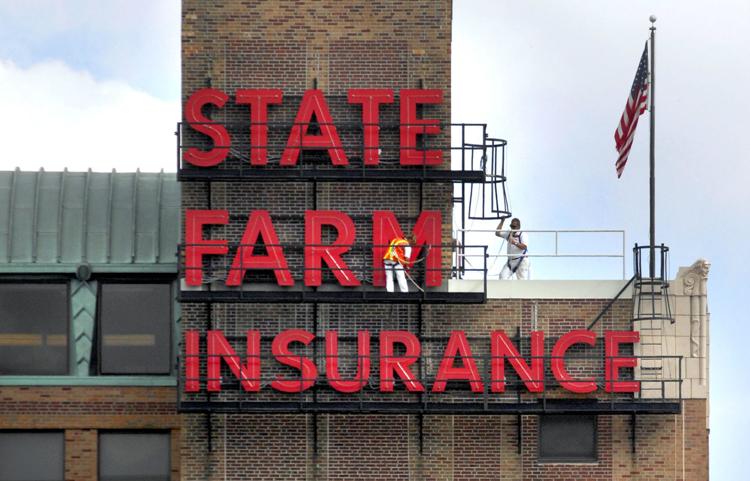 The building, 112 E. Washington St., was the first corporate headquarters of the insurance company, founded in 1922. It was also known as the fire building. 
The original section of the Art Deco building, eight floors on the south side, was constructed in 1929. In 1934, four additional floors and a penthouse were added.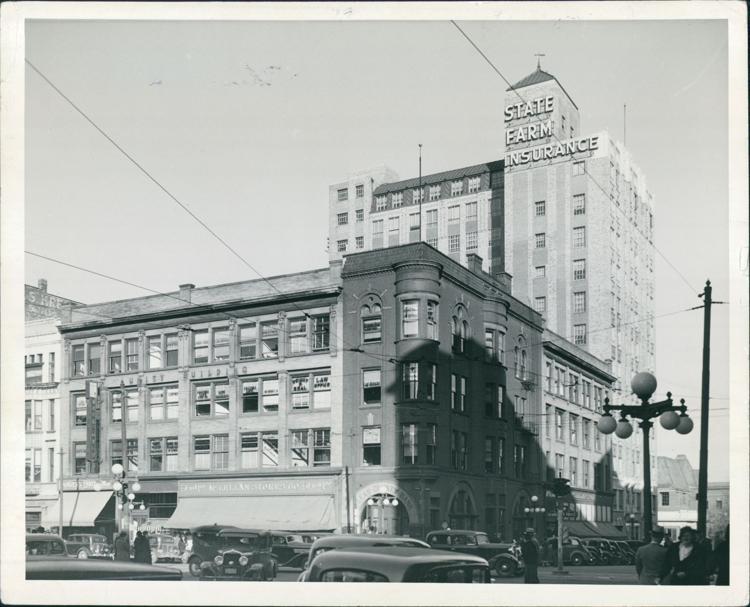 The building expanded subsequently in 1939 and 1945. 
The original south portion of the building includes the State Farm Insurance lettering pictured above. The letters stand 5½ feet tall and have been electrically illuminated since 1935, see photo to right.
The building was designed by Archie Schaeffer and Phillip Hooton, who  previously worked with noted Twin City architect Arthur Pillsbury.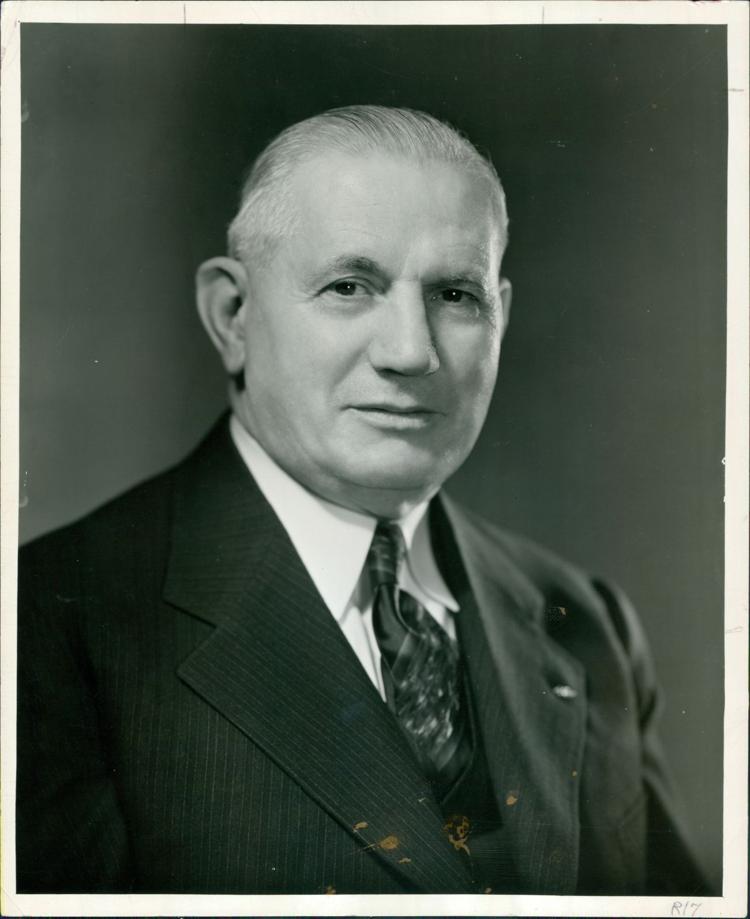 Company founder George Mecherle moved into an office on the eighth floor in 1940; the company has kept it intact since 1951. The office faced toward Mecherle's beloved Merna farm. 
In its day, the building was considered one of downtown's skyscrapers. 
For a short time in the 1940s, the building had roller skaters who delivered mail.
The building didn't have air conditioning until the 1950s. Mecherle, however, had fresh air pumped from the basement into his office.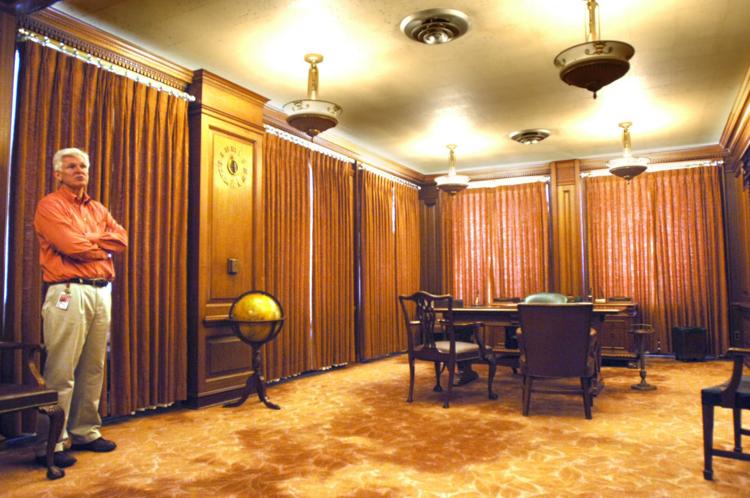 The building served as State Farm's corporate headquarters until 1974. 
The building is listed as a contributing property for the Bloomington Central Business District's listing in the National Register of Historic Places.
In 1999, 900 people worked at the downtown location. Today, that number is about 150. 
Sources: Pantagraph archives, Wikipedia
Get local news delivered to your inbox!
Subscribe to our Daily Headlines newsletter.