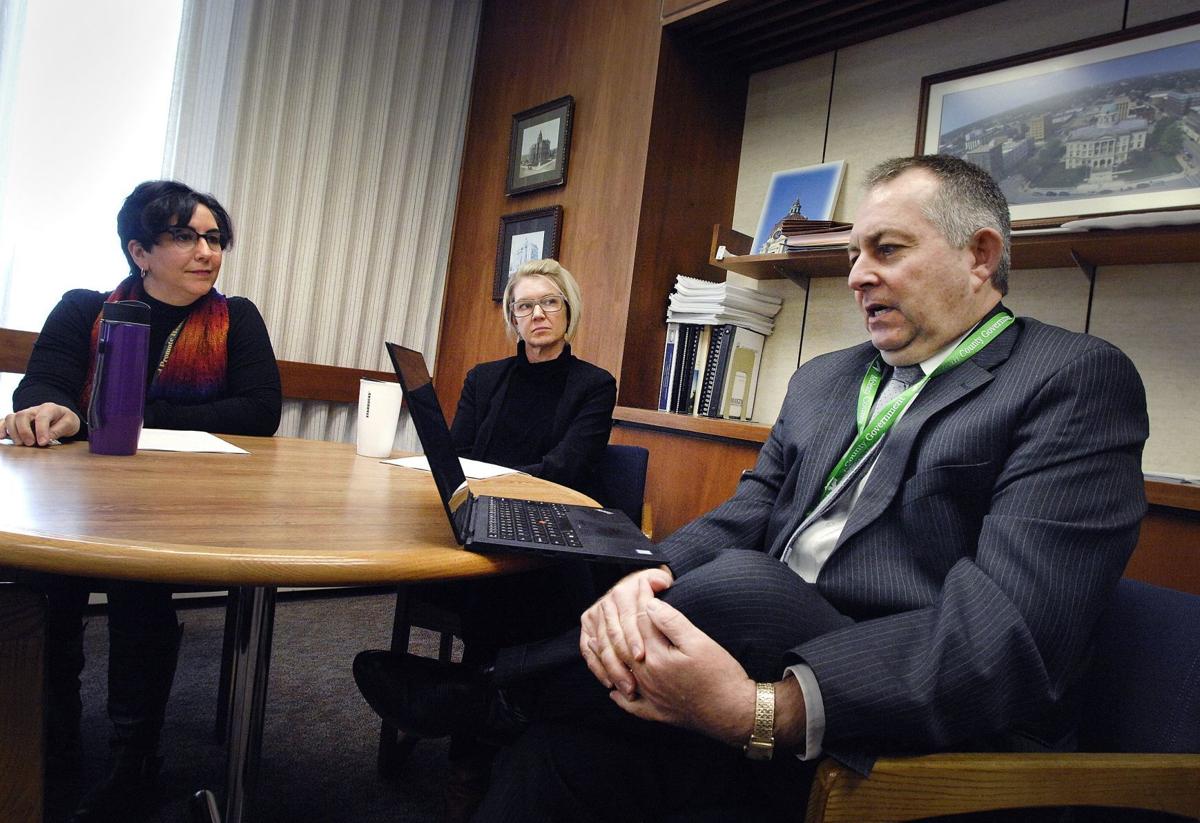 BLOOMINGTON — Within two months, McLean County should have three new programs to address mental health service gaps.
Telepsychiatry, a triage center for crisis evaluation and a program to support people with mental illness who have frequent encounters with law enforcement and emergency departments should begin by March 31.
The efforts are a result of leadership by McLean County government with the support of community partners and taxpayers because money for the initiatives is coming from a sales tax increase approved a couple of years ago as a result of an intergovernmental agreement with the City of Bloomington and Town of Normal.
But is it the county's role to become a direct provider of mental health services?
"The County Board and county leadership accepted the responsibility for a lack of innovative mental health services (in McLean County)," County Administrator Bill Wasson told The Pantagraph on Thursday. That led to McLean County's 2015 Mental Health Action, approved by the County Board, and several initiatives since then.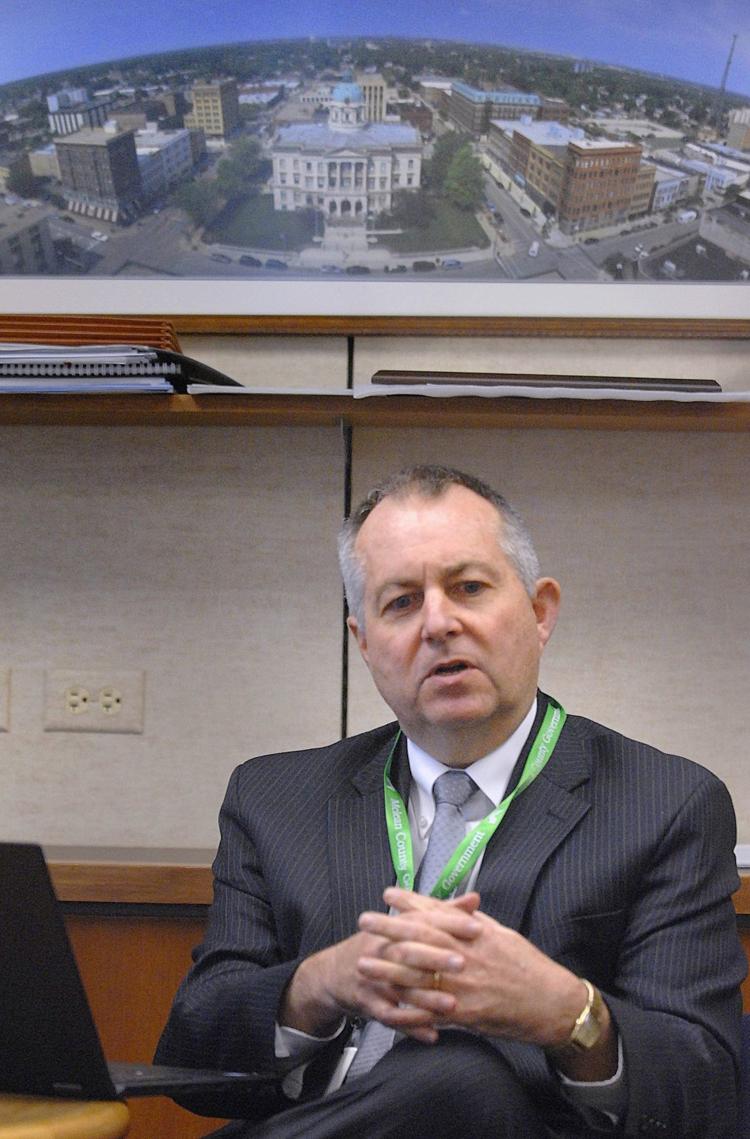 "We need to find new ways of doing things," Wasson said. "FUSE (the program to support frequent users of the criminal justice system and emergency departments) and triage are attempts to deal with that."
"The county designed FUSE (Frequent User Systems Engagement) and the triage program to require collaboration within the community, which was cited as being absent in the mental health action plan," Wasson said.
Telepsychiatry, however, is a direct response to cover some of the gap since the Center for Human Services' December decision to suspend new clients in its psychiatric program because of declining financial support from the state and United Way of McLean County. The program serves low-income teens and adults with severe and persistent mental illness.
Here are explanations of the three programs:
FUSE
FUSE will identify, in each of the next five years, 10 individuals with severe and chronic mental illness — such as schizophrenia or bipolar disorder — who have used the criminal justice system, emergency departments and homeless services and work with them on their behavioral health problems while linking them to support services, including housing, Malott said.
You have free articles remaining.
The idea is to help "super-utilizers" to return to a functional quality of life — before their problems become more acute and more expensive to treat  — which eventually will free up more resources for other people in need of mental health care, Malott and Wasson said.
The County Board has approved $700,000 for this program for the current fiscal year. Staff will be contracted through CHS and Chestnut Health Systems and will include a part-time psychiatrist through telepsychiatry, a therapist, a substance-use specialist, a nurse and a supported employment specialist, said Wasson, who anticipates FUSE starting in 45 days.
"The people are our neighbors, our friends, our family members," Wasson said. "That's why we as a community care."
Triage
The 24/7 triage center would assess individuals in a mental health crisis who come in or are brought in by law enforcement and refer them for additional services, Malott said.
The triage center would supplement CHS' mobile crisis team, would be an attempt to keep people in a mental health crisis out of emergency departments and would complement Chestnut's crisis stabilization center, which provides several days of stabilization for people in a mental health or substance abuse crisis.
The center would have 10 employees, will be supported by $400,000 this year and is projected to open in the McLean County Health Department building, 200 W. Front St., Bloomington, by March 31, Wasson and Malott said.
"I think this will be a fantastic complement to existing services and supports in the county," said health department Administrator Camille Rodriguez.
Telepsychiatry
An individual referred through the emergency department, the crisis team or the criminal justice system would schedule an appointment with a psychiatrist via video call.
"We are trying to fill some of the gap left by the center (CHS) no longer taking referrals," Wasson said. "This is an interim solution to bridge the gap while we try to develop a long-term plan for new referrals with our community partners."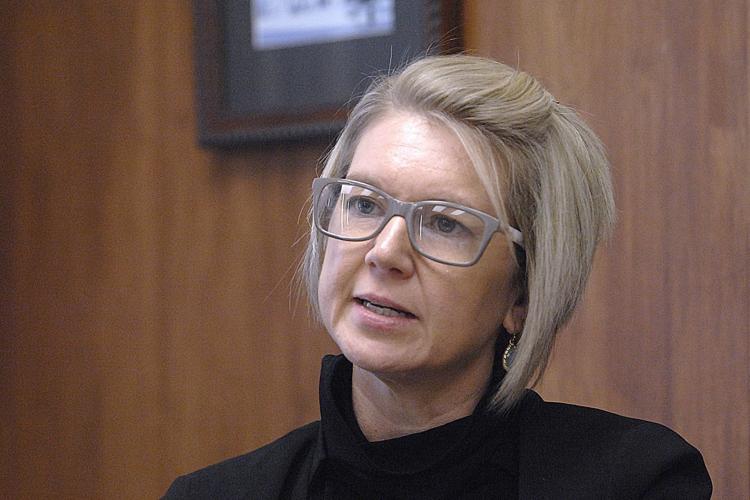 "There is research documenting telepsychiatry's effectiveness," Malott said.
Noting a decrease in psychiatrists, Wasson said, "The reality is we need to use technology because our capacity isn't there."
The county will pay $150 to $210 an hour to Genoa Healthcare to provide the service, which should start in 30 to 45 days.
Contact Paul Swiech at (309) 820-3275. Follow him on Twitter: @pg_swiech