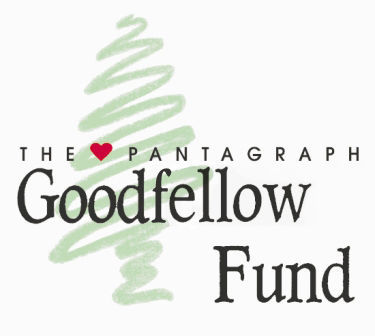 Glenn and Barbara Weidig, $100
A Friend, $100; Happy Holidays
Gina and Mike Biggs, $100
Steve and Peggy Whelan, $100
The Pletsch Family, $50; Merry Christmas to all
June Zimmerman and family, $200; in memory of our deceased loved ones. Miss you so much
Mom remembers, $60; in memory of my 4-legged kids, Twinkle, Stripe and Sam
Michael and Cheryl Whelan, $50; in memory of Whelan, Grimm, Crain and Carlson families
In memory of Jacob Krone; $50
You have free articles remaining.
Penny Brown, $150; in memory of Steve Brown
George and Judith Myers, $100; in memory of Mr. & Mrs. Winston Harwood and Mr. & Mrs. Fred Myers
Parker Kemp Foundation, $200
Carol Pillow, $50; in loving memory of Bill Pillow, Barbara Pillow, Leigh Pillow, Wendell and Ruth Coleman
In memory of Floriene and Alvin, Carl and Bessie; $200
Tom and Chris Eder, $100; in memory of Norm, Tony, Annette and JoAnn
Herb and Amy Peacock, $100; in memory of Nancy and Wayne Milne
Steve and Kathy Mintus, $50; in memory of Chuck and Betty Mintus and Fred and Aggie Rousey
In loving memory of my parents, Carrol Wissmiller and Clayetta Wissmiller. Love and miss you, Candi; $100 
Send donations to The Pantagraph Goodfellow Fund, P.O. Box 680, Bloomington, IL 61702-680. Donations may be tax-deductible.