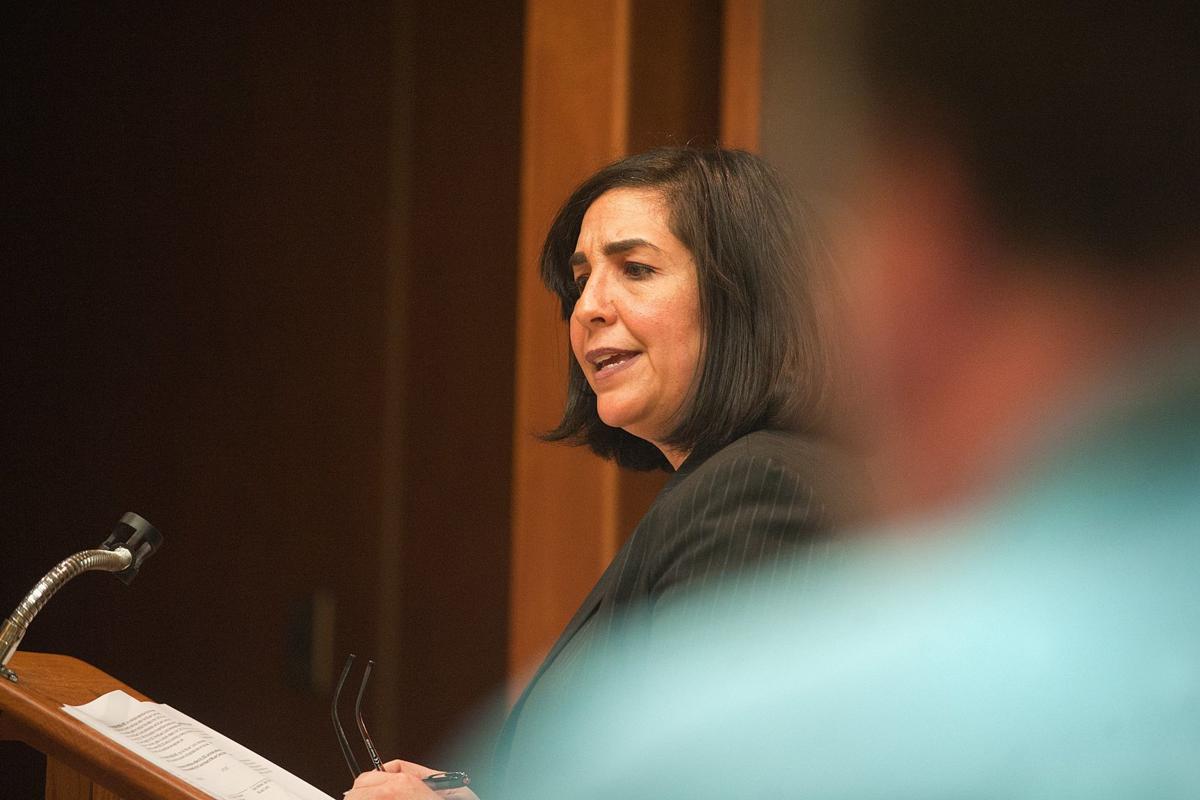 BLOOMINGTON — A 10th person in McLean County has been confirmed as having the novel strain of coronavirus as Macon County announced its first two cases.
McLean County Communications Specialist Dion McNeal confirmed Friday evening that a woman in her 80s is the 10th person in McLean County to be diagnosed with COVID-19.
She is hospitalized in an intensive care unit.
Earlier Friday, the McLean County Health Department announced the county's ninth person to test positive for the virus that has caused a worldwide pandemic. She is a woman in her 60s who also is hospitalized in an intensive care unit.
Meanwhile, the Joint Crisis Communication Team in Macon County announced Friday night that two Macon County residents have tested positive for COVID-19.
One patient is a woman in her 50s who is isolated in the HSHS St. Mary's Hospital intensive care unit in Decatur.
The second patient is a man in his 60s who was tested through the Decatur Memorial Hospital Respiratory Clinic and has been self-isolating at home since his symptoms began. Public health officials are working to monitor individuals who have been in contact with the two people to reduce spread of the disease.
LaSalle County Health Department confirmed late Friday an additional COVID-19 case in LaSalle County. The man in his 80s is hospitalized in isolation. 
As of Friday night in McLean County, the health department had been notified that 104 people in McLean County have tested negative for COVID-19 while test results were pending for another 37 people.
Asked how many people in McLean County may have COVID-19, McKnight said there is "no real way to estimate that" because testing has been limited.
Her advice to people who experience COVID-19 symptoms (fever, cough, sore throat and shortness of breath) is to "stay home and treat yourself like you do have it to prevent spreading it if you have it or contracting it if you don't."
"The confirmation test is not going to change the treatment," she said. "We encourage you to stay home and treat those symptoms."
When symptoms worsen, people are asked to call their health care provider who will determine whether testing or hospitalization is needed, she said.
Asked about people who want to be tested but aren't being tested because of limited testing supplies, McKnight said: "We understand their frustrations. We wish more people could be tested."
"All the more reason we're happy this testing site is here," she said.
Among counties announcing cases for the first time was Iroquois.
Iroquois County Health Department announced two cases — a man in his 50s who is isolated and recovering at home and a man in his 40s who is isolated and recovering at home.
Thirty-four Illinoisans have died of COVID-19, including a McLean County woman in her 70s who died late last week.
In addition to McLean, Iroquois and Macon, other Central Illinois counties with people with coronavirus include Livingston (two people), LaSalle (three), Marshall (one), Woodford (three), Tazewell (two), Peoria (six), Champaign (ten), Sangamon (seven), Morgan (one), Christian (one), Douglas (one) and Cumberland (one).
While there is no specific treatment for COVID-19, about 80 percent of the cases are mild to moderate and most people get better after a couple of weeks.
Contact Paul Swiech at 309-820-3275. Follow him on Twitter: @pg_swiech.
Concerned about COVID-19?
Sign up now to get the most recent coronavirus headlines and other important local and national news sent to your email inbox daily.