BLOOMINGTON — Flu season in Central Illinois was typical last fall through spring but felt milder following the aggressive 2017-2018 flu season.
Still, thousands of Central Illinoisans were diagnosed with influenza and dozens were hospitalized. That doesn't include people who treated the respiratory infection on their own.
That's why medical professionals want Central Illinoisans to get a flu shot and take other steps to reduce their risk of getting the respiratory illness that can keep people sick at home for several days, spreads easily from person to person, and, among the elderly and people with compromised immune systems, can lead to life-threatening complications.
"By getting a flu shot, you are not just protecting yourself but family members whose immune systems can't handle the flu as well as your healthy body can," Graven said.
People who are immune-compromised are pregnant or on medicine or have diseases (such as cancer and HIV) that can suppress their immune system, Graven said.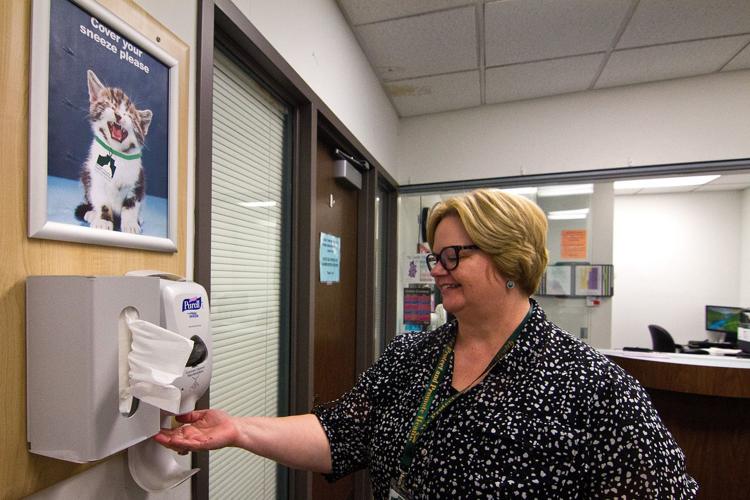 But nearly 40 percent of people who tested positive for flu at BroMenn had symptoms serious enough that they needed to be admitted, Mode said. She called that "significant."
The season ran long because there was a surge in influenza B in the spring, Graven said. That's why that strain is included in this year's vaccine, she said.
Graven discussed the upcoming flu season with The Pantagraph. Her answers have been edited for length:
Question: What do you project for the flu season this year?
You have free articles remaining.
Graven: It's way too early to project. But they (U.S. Centers for Disease Control and Prevention) are projecting that the vaccine will be a good match for the strains that are circulating. When the vaccine components match the viruses circulating during the flu season, the vaccine is 40 to 60 percent effective. During the 2018-2019 flu season, the flu vaccine was reported to be 47 percent effective.
Q: Who should get a flu shot?
Graven: Anybody who is 6 months and older. If you have allergies to components of the vaccine, particularly an egg allergy, talk with your physician.
Q: How do you respond to people who say 'I got a flu shot last year and still got the flu'?
Graven: Two responses. First, if you became ill within the first couple weeks (of getting the flu shot) you probably were exposed to the flu earlier. It takes two weeks (after the flu shot) for the body to build full protection. Second, you may have been infected with a strain not covered by the vaccine. There are hundreds of different strains of flu. The four strains included in the quadrivalent vaccine (offered by the health department) are the ones most likely to cause people to become ill. So at least you are getting protection against the four strains that would be most likely to cause complications.
Q: Is it too early to get a flu shot?
Graven: No. Check with your doctor's office, pharmacy or health department. Anyone 6 months or older can come to the (McLean County) health department. We bill insurance but, if you don't have insurance, we want to see you. (Information on adult vaccination is at 309-888-5435. Information on children's vaccination is at 309-888-5455).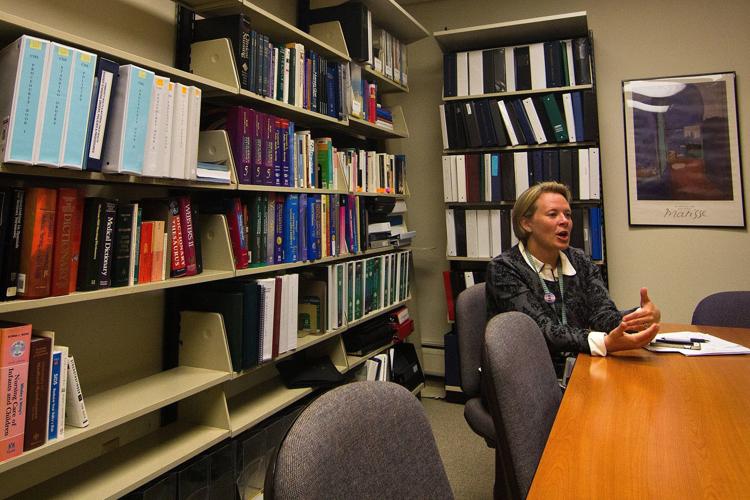 Q: What type of flu shot should we get?
Graven: The quadrivalent vaccine offers protection against four strains and the trivalent offers protection against three strains. There also is a high-dose flu vaccine for people 65 and older...so their immune system can mount a higher response. People should have a discussion with their physician on whatever is best for them and whatever is offered...For people who have a fear of needles, there is a live-virus vaccine available as a nasal spray (but that's only for healthy people age 2 through 49).
Q: What other steps should people take to reduce their flu risk?
Graven: Have a strong immune system by eating well, getting enough sleep, drinking lots of water, engaging in self-care, listening to your body, reducing stress and washing your hands frequently.
Q: What are flu symptoms and what should we do?
Graven: Fever, fatigue, feeling achy, a cough and sore throat. Stay home from work or school, engage in supportive care and call your doctor. If you have the flu, there are anti-virals that can be prescribed which can help with symptoms but they need to be started quickly after onset of symptoms. Don't return to work or school until you are fever free for 24 hours without the use of fever-reducing medicine.