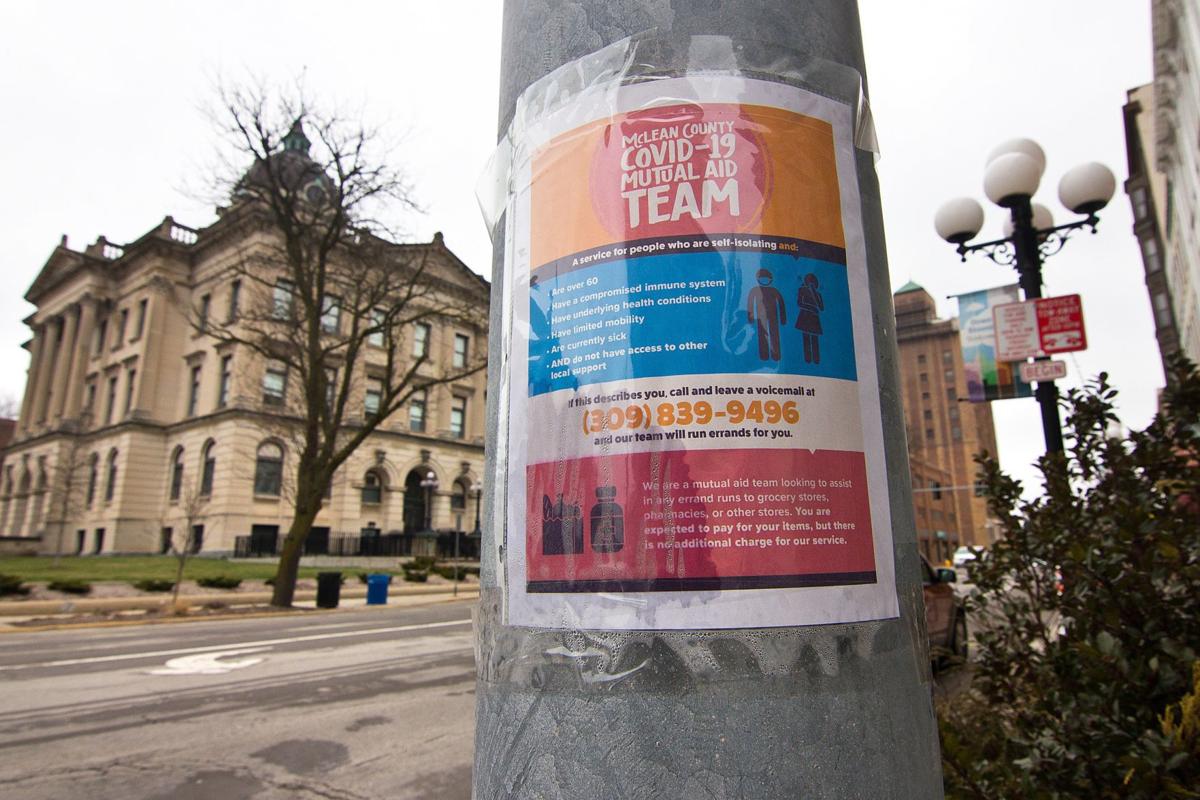 BLOOMINGTON — A quick trip to pick up essential supplies is no longer routine for a community facing the growing coronavirus outbreak, but a group of volunteers is working to keep those most vulnerable safe at home.
"We are just a group of people wanting to enable those who are in those high risk groups … to stay home," said Torii Moré of Bloomington, who founded the McLean County COVID-19 Mutual Aid Team. "We need to slow the spread of this as slow as we can get it and we have an opportunity to make an impact on a local level."
If errands are needed by those who are in self-isolation and are over 60, have a compromised immune system, have underlying health conditions, have limited mobility, are currently sick or don't have access to other local support, call 309-839-9496 for English speakers and 309-232-8902 for Spanish speakers.
Callers will hear a recorded message that instructs them to leave a voicemail, and a mutual aid volunteer will call back to verify everything before going out for an errand run in the early evening.
What started as a Facebook post from Moré has since brought together about 80 volunteers.
"Like two weeks ago, which feels like a year ago, I started understanding where the trajectory of this was going and I posted on Facebook saying if there's anybody I know that's in these risk groups, just let me know - I'm happy to run errands for you," she said.
A supportive comment from a friend quickly led them to form a group of volunteers, "and from there it just kind of evolved."
"There's been mutual aid groups that have popped up all over the country doing similar things and it's just basically people wanting to help people," Moré said. "And in this case the greatest way that we can help people is by keeping people out of the hospital and at home. So that's what we're trying to do."
The number of volunteers keeps growing, but only a few calls for help have come in so far.
Moré hopes the group can reach more of the community and that more calls will come in. If not, it could mean those who should be isolating are going out anyway.
But no calls could be a good thing, too, because it means "people are stepping up and helping their neighbors and helping each other and that's awesome," Moré said. "If we don't need to exist, then that's cool, but I have a feeling that there's plenty of people out there that need this and we just want to reach them so that we can enable them to stay home."
The volunteers can help with small errands and pick up 10 items or fewer, including prescriptions. For larger grocery needs, volunteer "technology tutors" can help people order groceries online or find alternatives.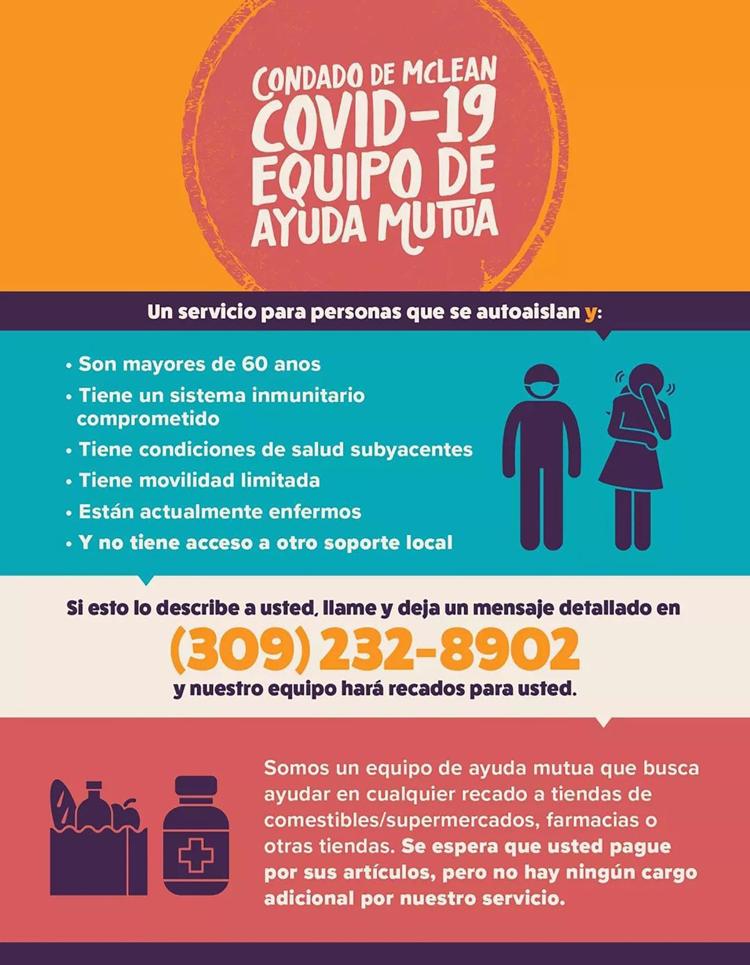 Part of the team's efforts include connecting people with resources they might not know about, including emotional or financial support and help with food insecurity.
"If we need to change our mission and serve the community in a different way, we are open to doing that. We just want to get calls and we just want to know what the need is so that we can get people together to meet whatever that need is," Moré said.
Other resources
Realtor Robert Vegas of Bloomington is leading another service to help those who are struggling financially and need groceries or supplies.
"Many in our community have been adversely affected. Some have lost their jobs; some have seen their hours dramatically reduced and some are left food insecurely as the food banks they relied on have suddenly closed," he said.
"Our service is intended for those who are struggling financially, who are elderly or who may have limited mobility. There's no cost for the goods; there's no cost for the delivery. The service is completely free.
Regal Realty Group and Garcia Lee Properties are committing to an evictions freeze for all tenants in the months of March and April at their properties in Bloomington, Normal, Decatur and Houston, Texas.
Contact Kelsey Watznauer at (309) 820-3254. Follow her on Twitter: @kwatznauer.
Concerned about COVID-19?
Sign up now to get the most recent coronavirus headlines and other important local and national news sent to your email inbox daily.