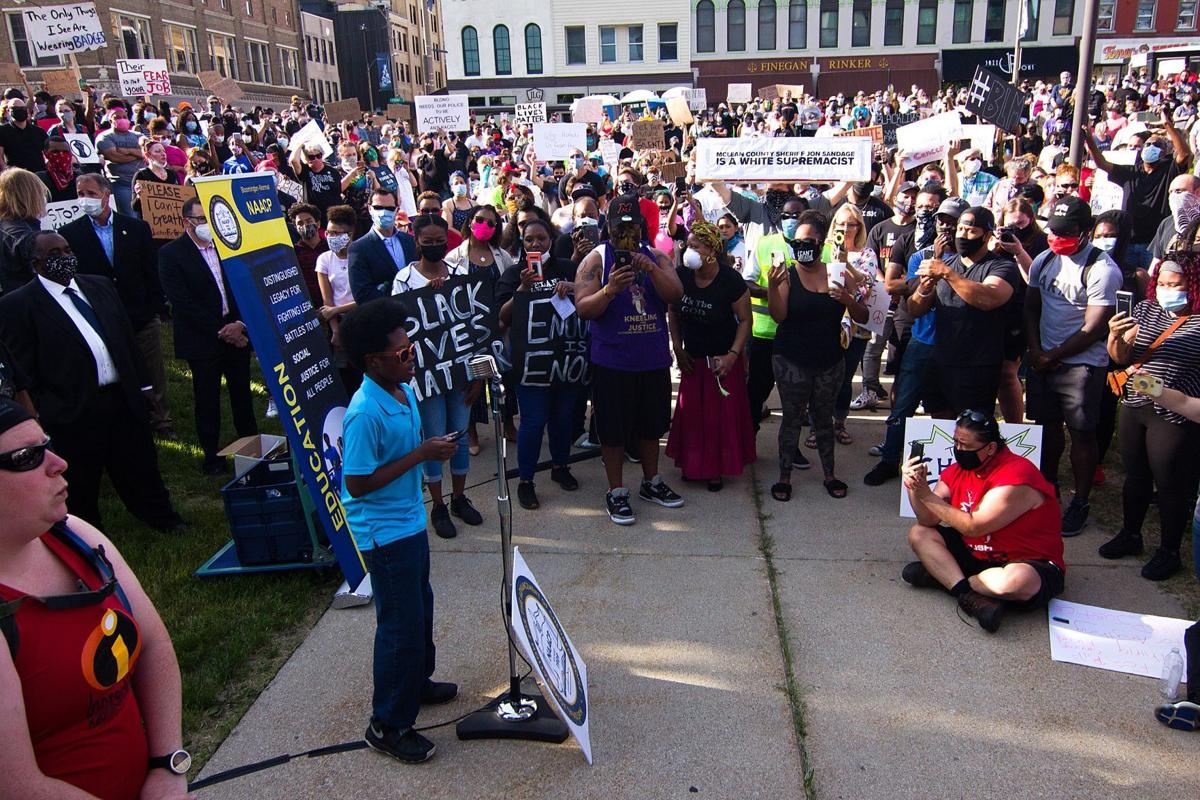 BLOOMINGTON — They were black and brown and white, children and adults and older adults, but there was one word on their minds on Sunday evening.
While tensions flared at one point when a group tried to take over the rally as it neared its conclusion, the rally was peaceful.
"We stand for peace and love," she told The Pantagraph after the rally. "We respect everyone. We know they are angry and mad but we didn't want them to hijack this peaceful rally."
As speakers addressed the crowd, attendees held signs reading "Black Skin Shouldn't be a Death Sentence" and "Prosecute the Police." Frequently, the crowd broke into chants, including "Black Lives Matter" and "No Justice, No Peace."
The crowd included not only people on the lawn but people looking down from the parking garage to the east of the Law and Justice Center.
"I'm here because, one, it's my civic duty, and, two, I want to make my presence known, to stand up to injustice that continues to happen in this country and this world," said Michael Dabney, 51, of Bloomington.
Dabney said he was "sick and tired" of the length of time it takes to  prosecute someone when his actions are captured on video.
"I want a complete overhaul of the justice system," Dabney said. "We need a new set of individuals who truly have the people — not just black people, not just white people, not just Latinos, but everybody's lives at heart."
"Until that happens, nothing will change," Dabney said.
Asked about the relationship between police and African-Americans in Bloomington-Normal, Dabney said "For the most part, it's actually been OK." But he said he has been stopped by police because he is black.
"I don't have ill feelings for the police but they need to stand up when things are wrong," he said. "The bad apples need to go."
Craig and Donna Thiel of Bloomington participated because "We are against racism in any way, shape or form," Donna said.
Thiel, 70, said she taught school in Minneapolis in the early 1970s.
"We had inequality then," she recalled. "The fact that we're still dealing with it today is wrong."
Asked what changes should be made, the Thiels said one step would be a new president.
"The guy (President Trump) is an idiot," said Craig Thiel, 71. "He has fostered what's going on. He doesn't know empathy." 
Arresting the other police officers involved in the George Floyd incident would be a more immediate step, the Thiels said.
"Bloomington-Normal needs more dialogue so people could be heard and more concrete things," Donna Thiel said. "I don't know what that would be but we would like to be a part of it ... I know we need more minority police recruiting and women too."
Keith Julian, 39, of Bloomington, who attended the rally with his niece, Ayana Anderson, 7, of Bloomington, said, "We need policies and procedures and legal reforms to cure this systemic racist environment we live in nationally."
Micah Denniston, 24, of Bloomington, organized a rally, attended by about 100 people, south of the McLean County Museum of History, which preceded the rally outside the Law and Justice Center. She organized a similar rally on Saturday.
She said she did it "To support black lives: my son, my two daughters, my fiance and every black life in the world."
What did she hope would result?
"I hope common sense and I hope white eyes will become more open to the injustice of black lives." Denniston said.
---
PHOTOS: Downtown Bloomington rally, march
060120-blm-loc-5naacpmain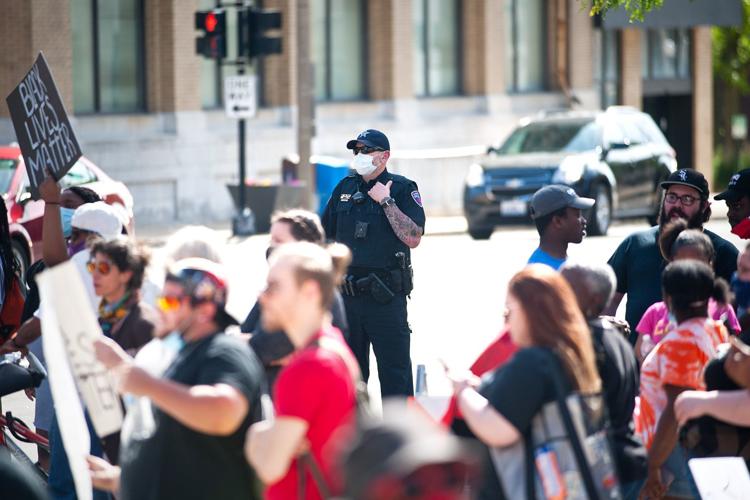 060120-blm-loc-1rally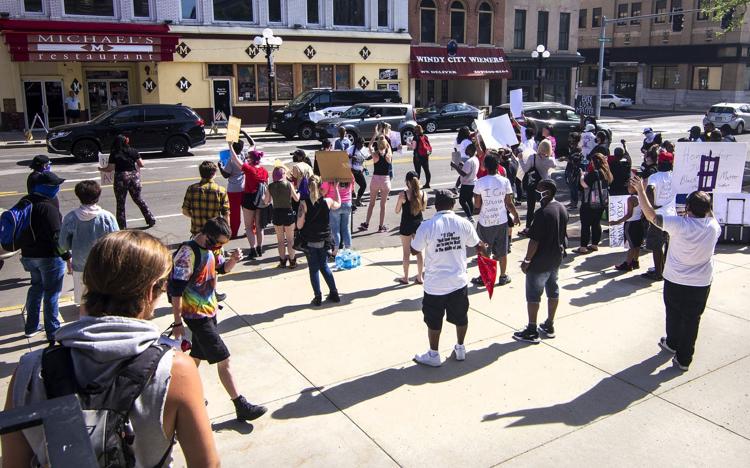 060120-blm-loc-6naacpmain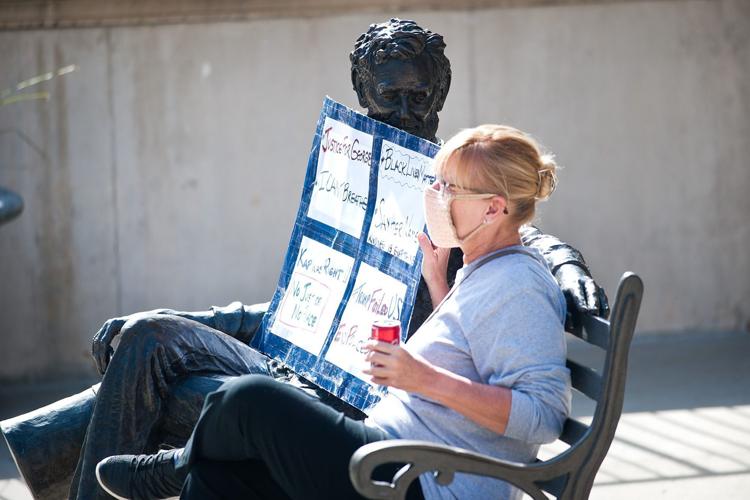 060120-blm-loc-8naacpmain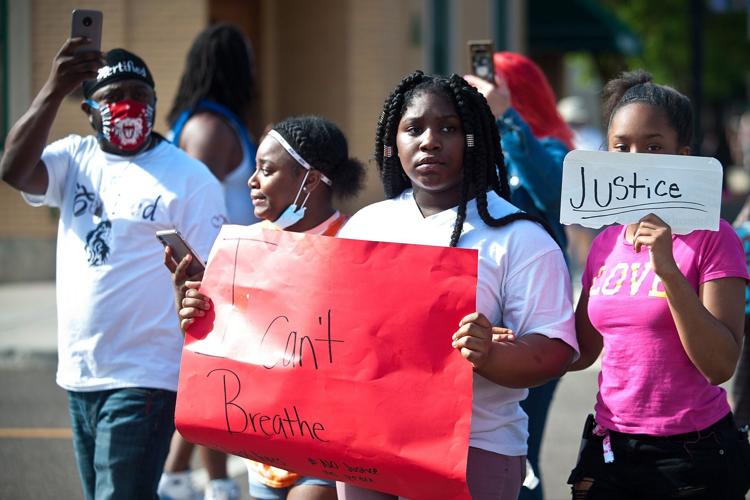 060120-blm-loc-19naacpmain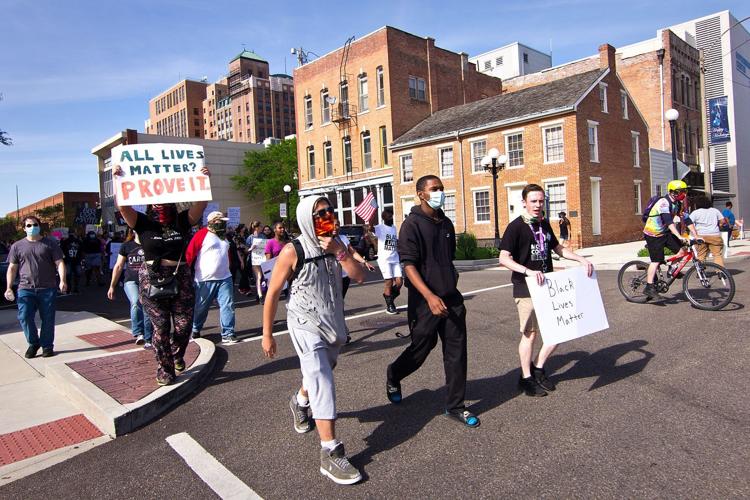 060120-blm-loc-4naacpmain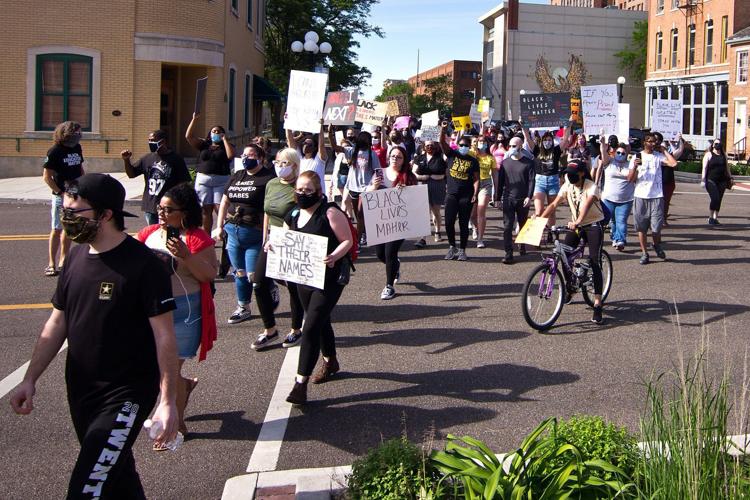 060120-blm-loc-21naacpmain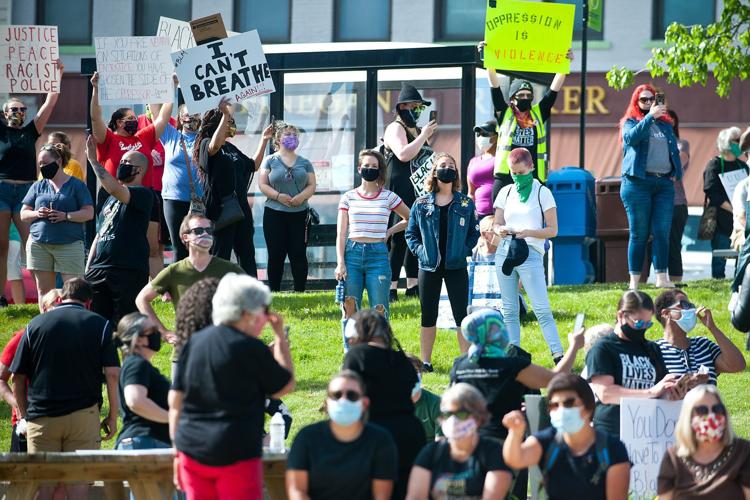 060120-blm-loc-9naacpmain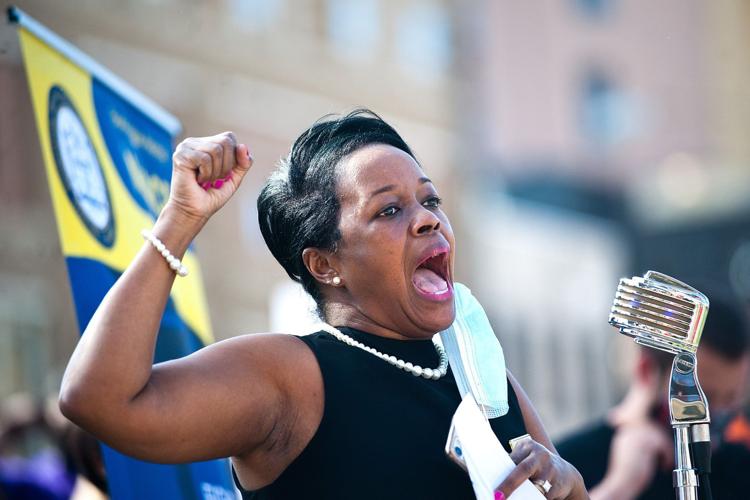 060120-blm-loc-10naacpmain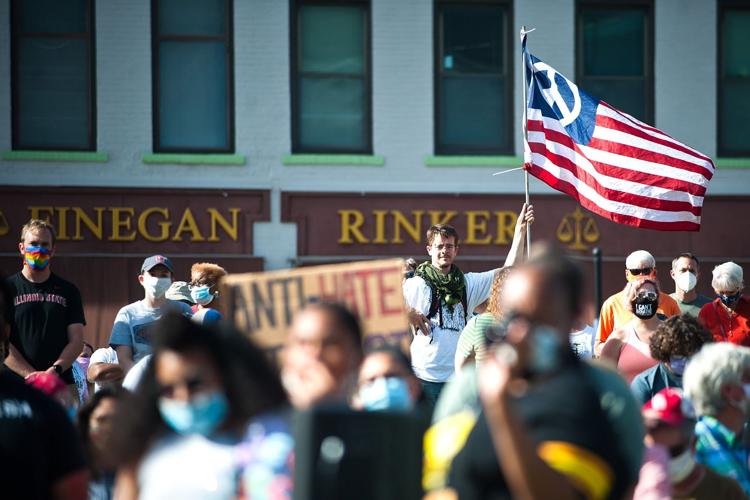 060120-blm-loc-24naacpmain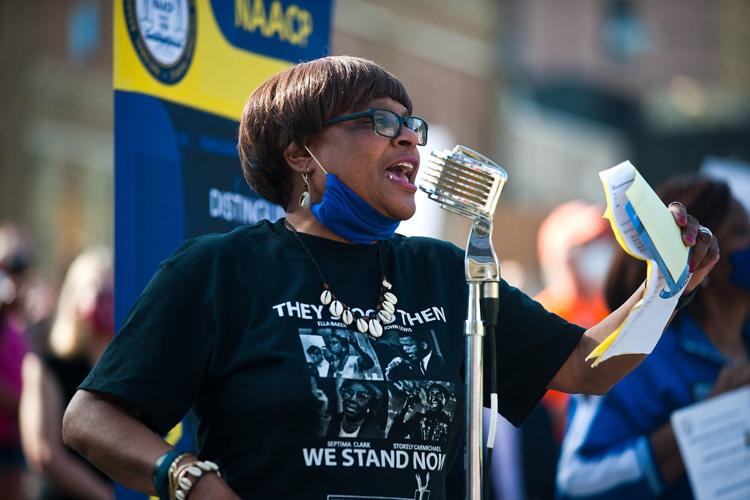 060120-blm-loc-7naacpmain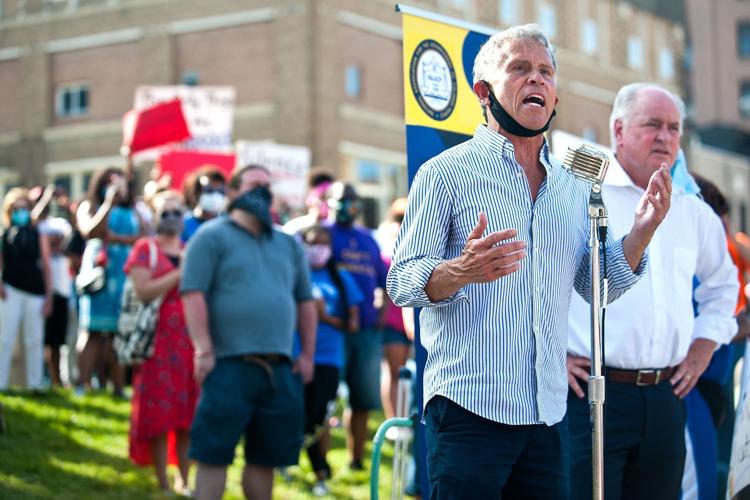 060120-blm-loc-13naacpmain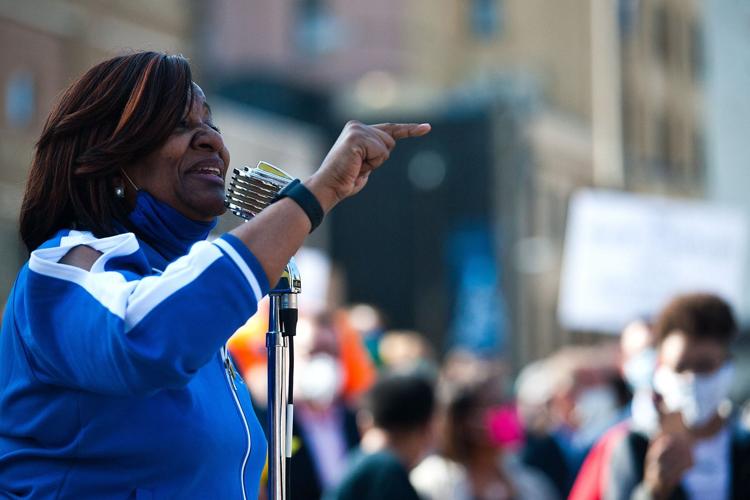 060120-blm-loc-22naacpmain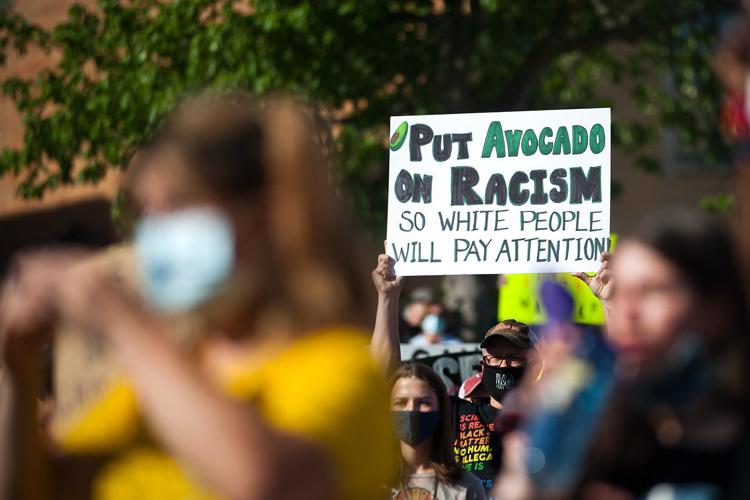 060120-blm-loc-16naacpmain
060120-blm-loc-15naacpmain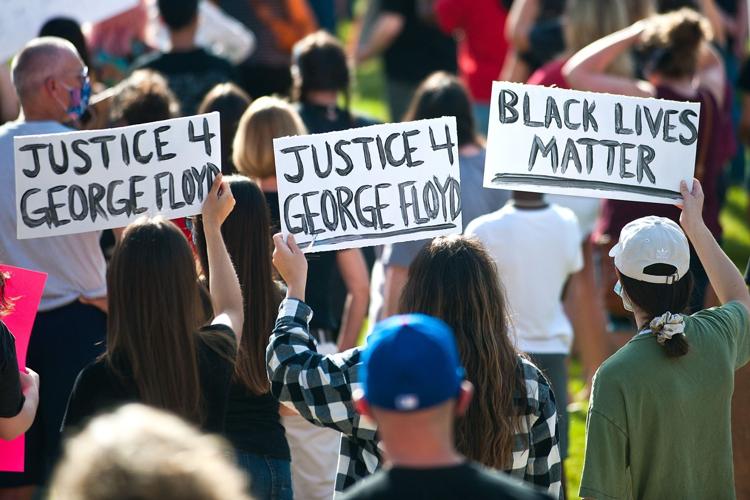 060120-blm-loc-1naacpmain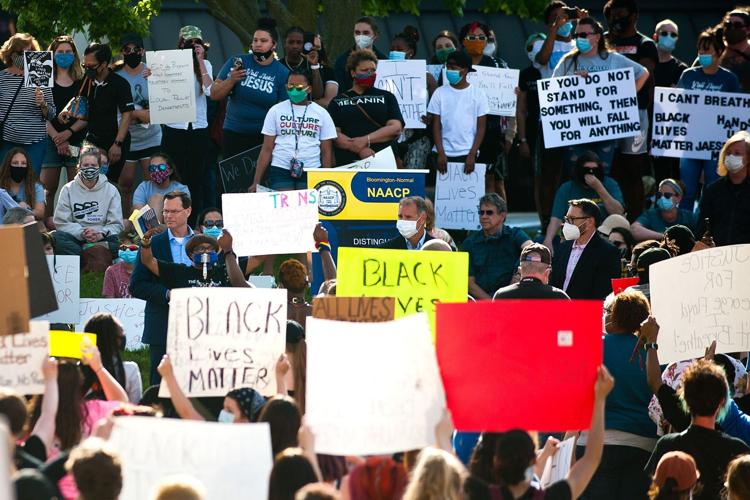 060120-blm-loc-11naacpmain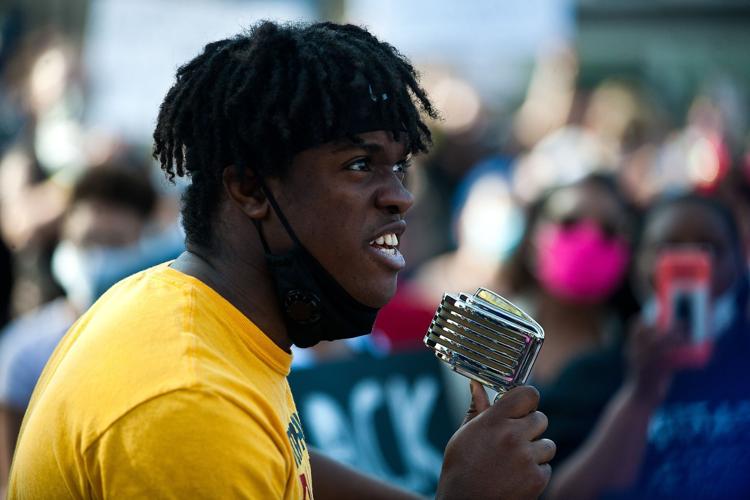 060120-blm-loc-1naacpside
060120-blm-loc-3naacpmain
060120-blm-loc-18naacpmain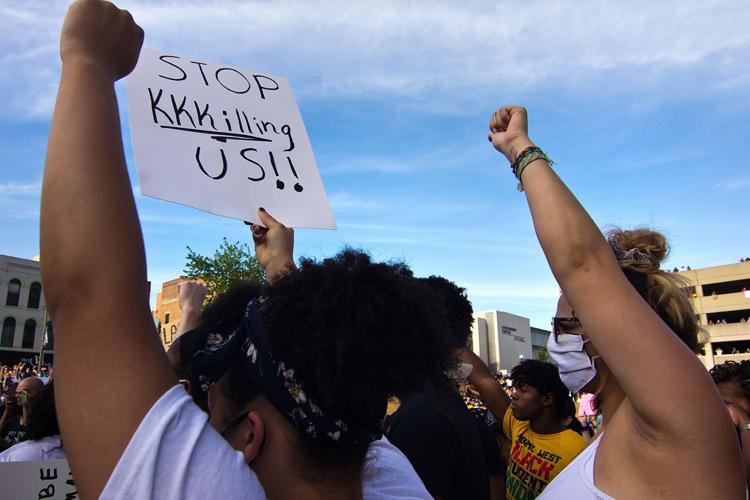 060120-blm-loc-23naacpmain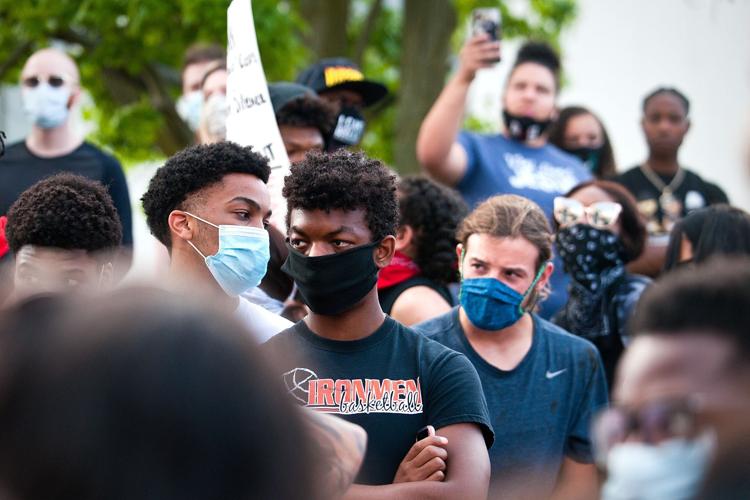 060120-blm-loc-20naacpmain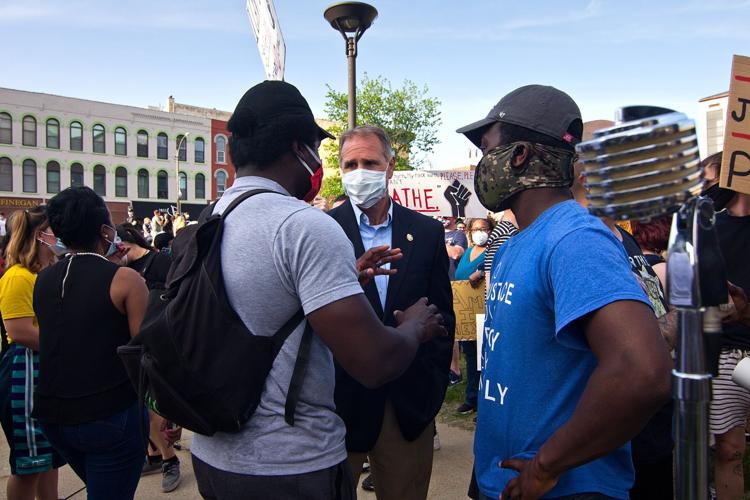 060120-blm-loc-12naacpmain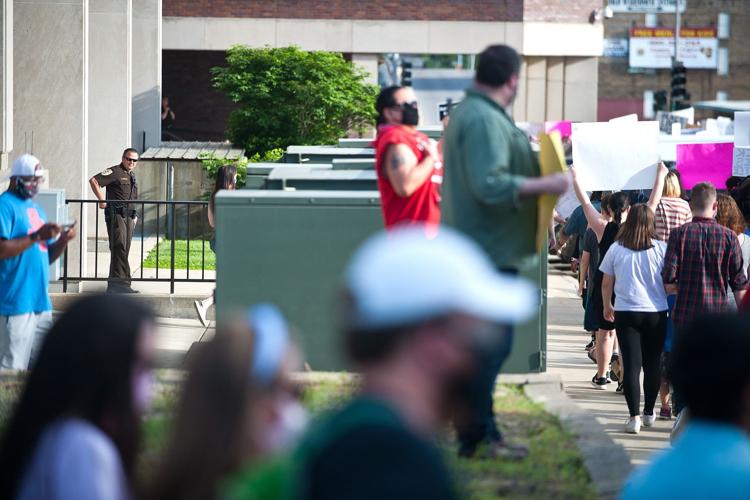 060120-blm-loc-1naacpmarch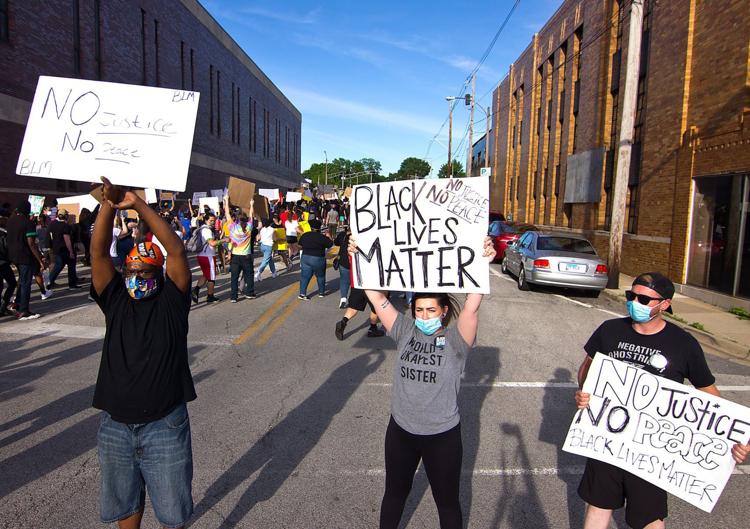 060120-blm-loc-2naacpmarch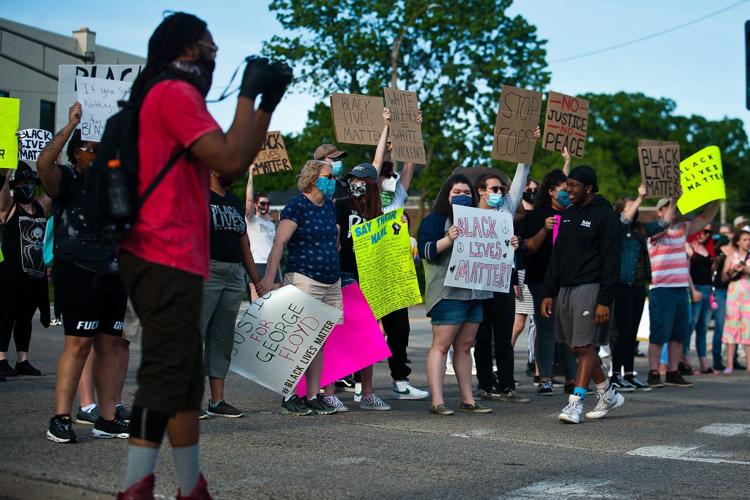 060120-blm-loc-3naacpmarch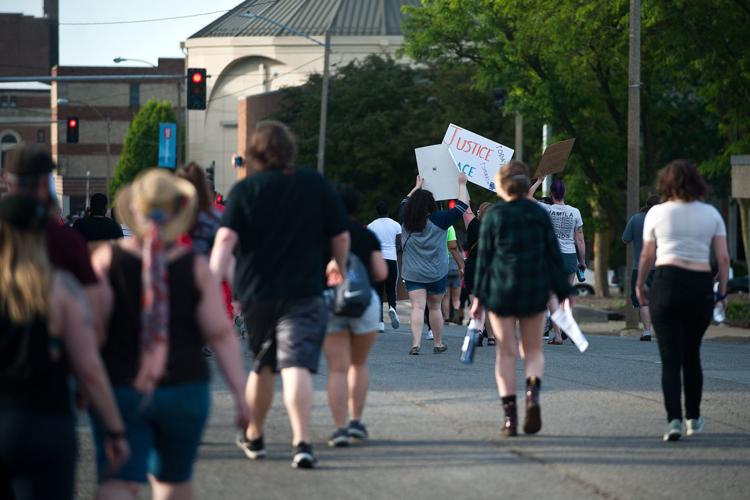 Protesters 2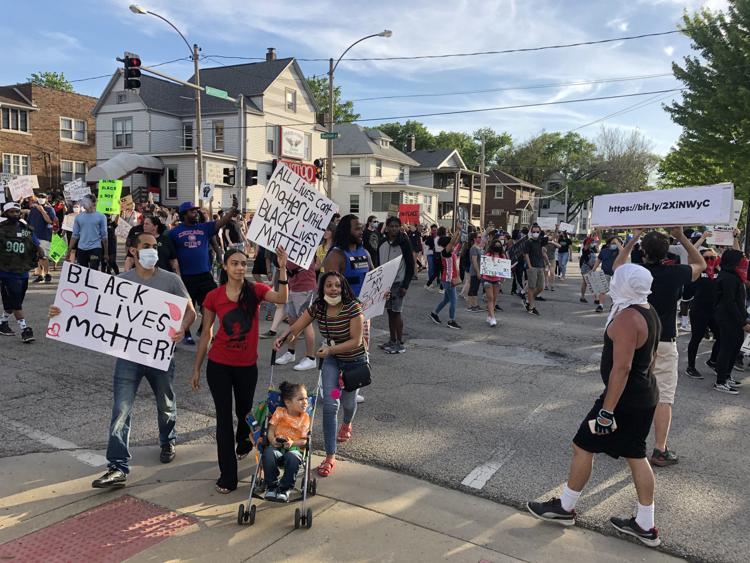 Crowd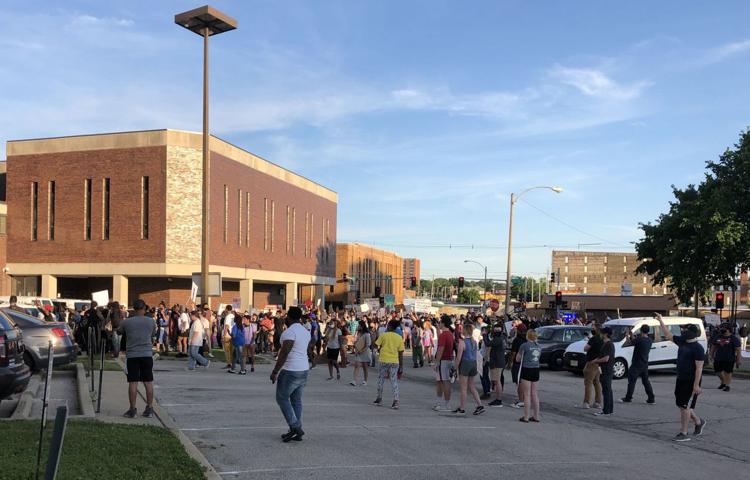 060120-blm-loc-17naacpmain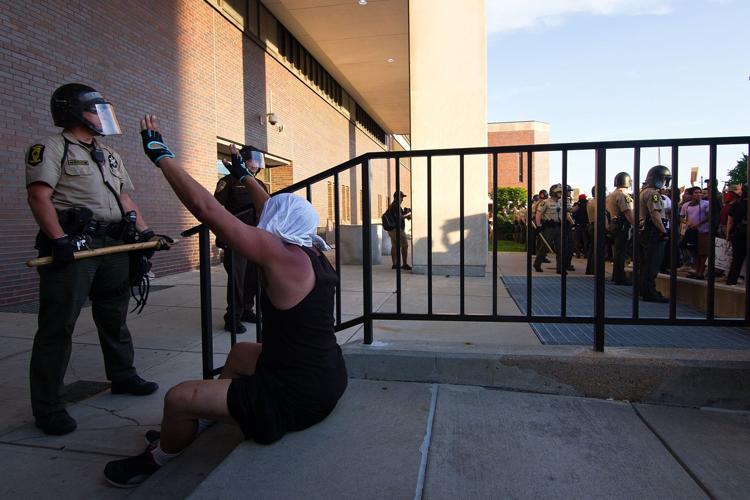 Confrontation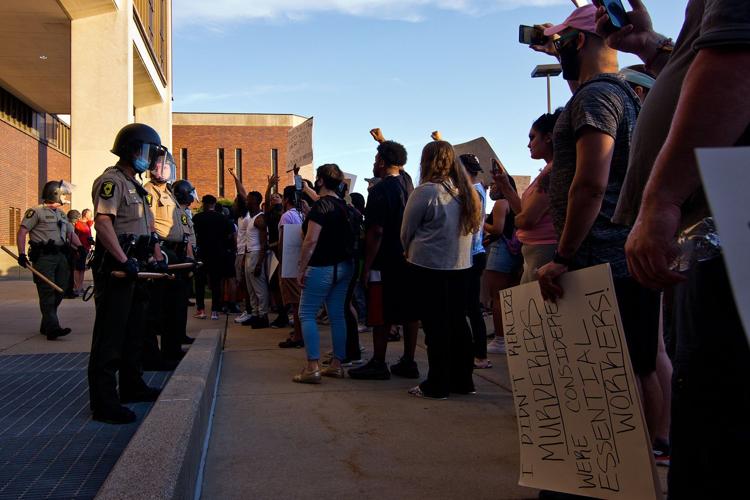 060120-blm-loc-14naacpmain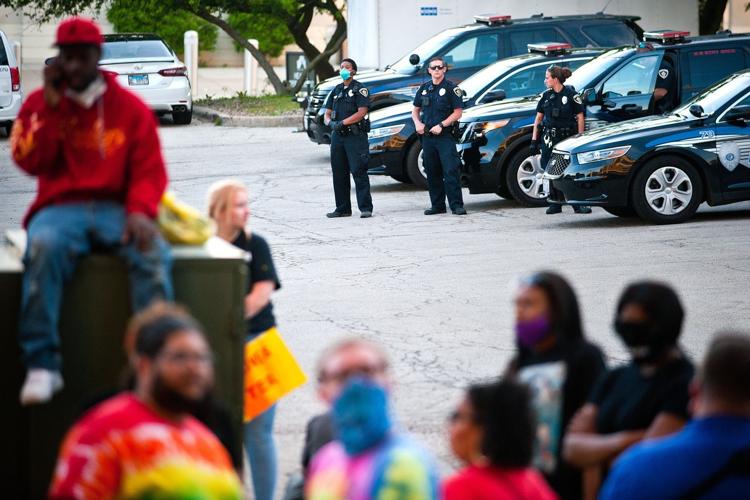 Contact Paul Swiech at 309-820-3275. Follow him on Twitter: @pg_swiech.
Get local news delivered to your inbox!
Subscribe to our Daily Headlines newsletter.