NORMAL — Three people met at Underwood Park for fun last week despite a temperature of 16 with a wind chill factor of 4 degrees. When you finally get ski-worthy snow in Central Illinois, there's no time to waste.
The three had a cumulative total experience of more than 120 years of cross-country skiing. No need to mention their cumulative age. They'll tell you skiing keeps you young.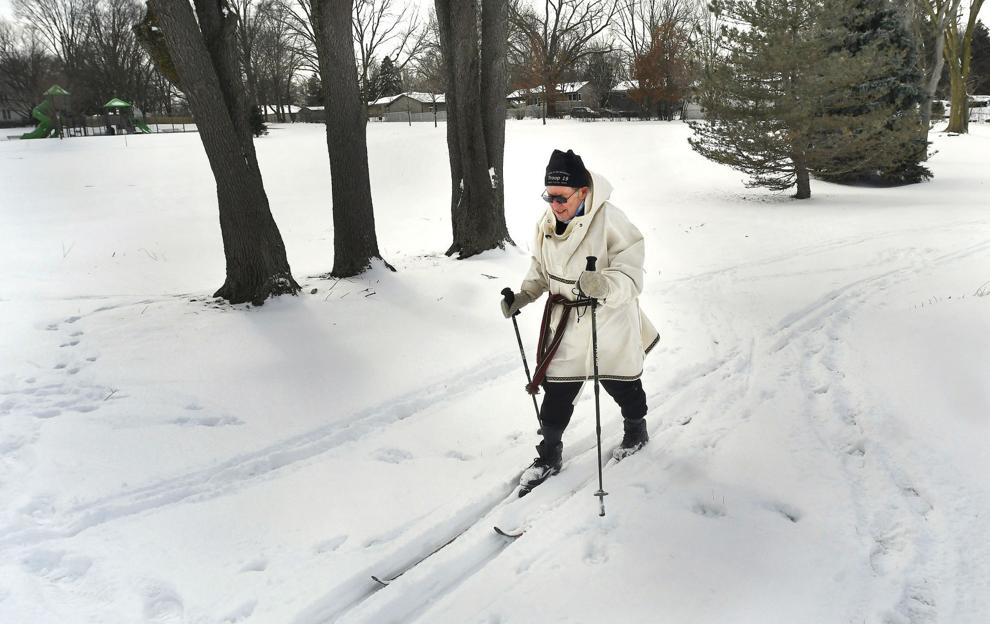 "If you're going to live somewhere where there's winter, you'd better learn to enjoy it," said Fred Hoyt of Bloomington, who joined me and Sara Garrett for a little skiing at the park on Thursday. It has parking lots at the entrances on Linden Street, just south of the Constitution Trail bridge; and on Jersey Avenue.
"There's nothing quite like being in the outdoors, especially being in the woods and gliding along," said Hoyt, who first got interested in cross-country skiing while on an outing with his son's Boy Scout troop.
Cross-country skis are skinnier and longer than downhill skis, and your boots are less clunky and only attached at the toes. With the classic or diagonal stride, your left arm moves forward with your right leg and your right arm moves forward with your left leg, sort of like soldiers marching.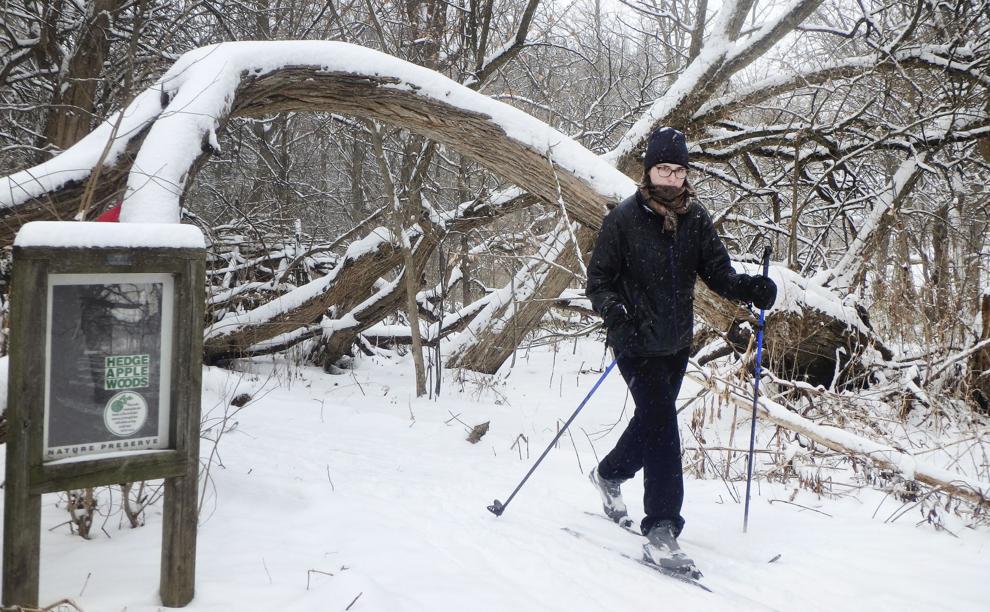 Keep your ski poles angled slightly back to help propel you, but don't rely on them too much. Instead, push down slightly with one foot and gently slide or kick it back to propel you forward. It's a lot easier than that description sounds. A little practice without your poles will help you get the rhythm of the kick and glide.
There's also a technique called skate skiing that requires a little more coordination and effort.
Garrett said there is "a lot of good camaraderie" in cross-country skiing and she likes "being outside in the winter, the trees. I've always liked snow."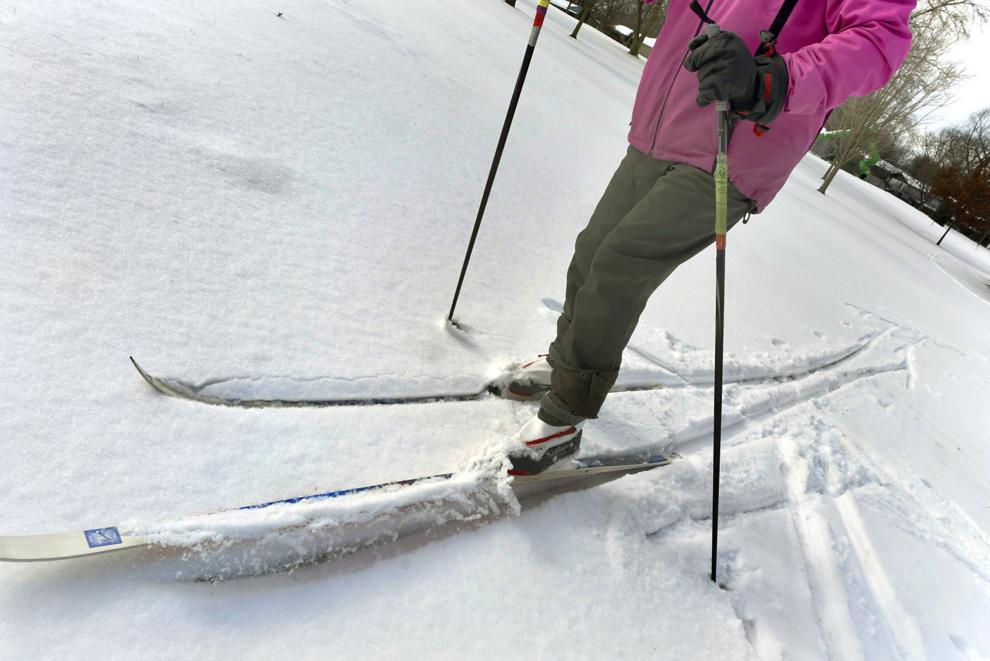 In addition, she said, "One more reason that I like cross-country skiing is that it is more affordable than downhill — also no crowds or long lines for lifts."
There are no lift tickets, either, although some places have trail fees.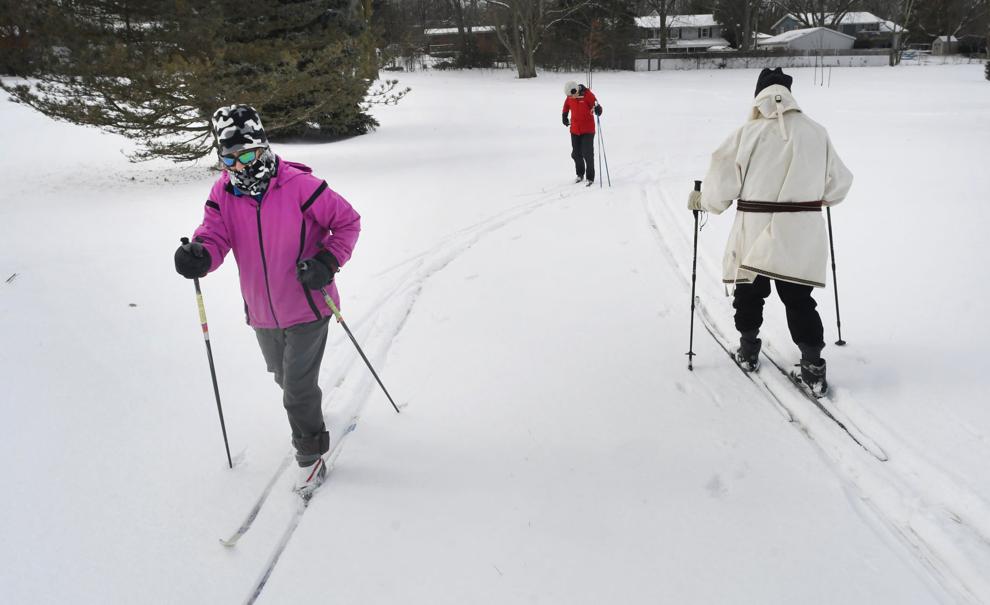 Underwood Park is a nice place to cross-country ski without leaving town because it is a wide open area with a few rolling hills to keep things interesting without being too scary. The openness also makes it easier to avoid spots where people have walked, leaving "divots" that can trip you up while skiing.
Normal's Fairview Park and Maxwell Park also are good ski locations, as are Bloomington's Highland Park golf course and Ewing Park. A special treat at Ewing is skiing through Hedge Apple Woods. It will make you forget you are in the city.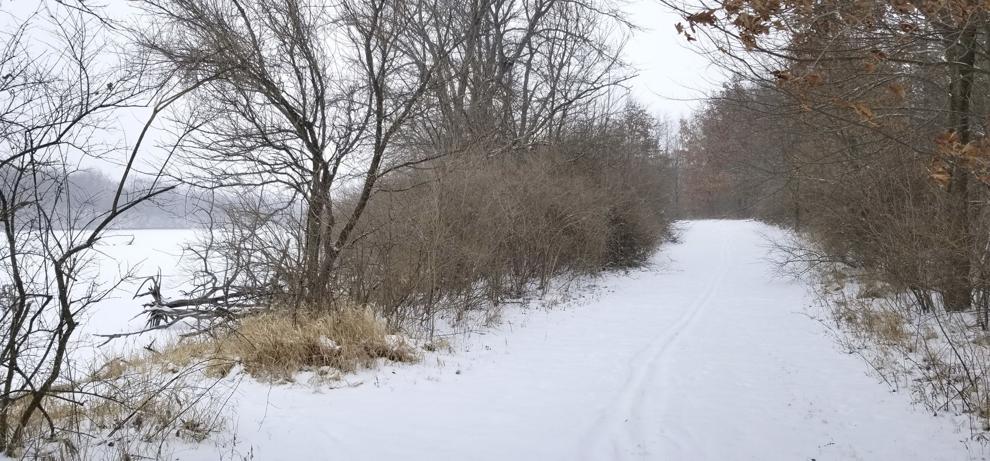 One of my favorite trails for skiing at Comlara is the John English Trail off 2300 North Road just east of 1300 East Road. When you get to the big steep downhill (it will be obvious), turn around. You could take off your skis and walk down and up the other side, but you will just have to take them off again shortly after that.
Another favorite ski spot at Comlara is the primitive campground off Ropp Road. Unfortunately, this year's storms brought down a lot of large limbs and branches, making skiing there a bit problematic.
Cross-country skiing can be a tremendous workout, but you don't need to go all out and collapse at the finish line like Olympic racers do. You can go your own pace and enjoy the scenery around you, whether it's snow-laden trees, a bright red cardinal or a bouncy chickadee.
Garrett said one of her favorite experiences skiing was at Anvil Lake in northern Wisconsin, where black-capped chickadees ate right out of her hand.
In fact, northern Wisconsin and the Upper Peninsula of Michigan are fantastic places to experience cross-country skiing with more consistent snow and groomed trails. Two of my favorites are Minocqua Winter Park in northern Wisconsin and ABR (Active Backwoods Retreat) in Ironwood, Michigan. Both have miles and miles of groomed trails for all experience levels, and ski rentals if you need them.
Garrett and Hoyt suggest starting on relatively flat ground.
Hoyt also recommends taking a lesson, if one is available. "They'll teach you how to fall down," he said.
But don't let the thought of falling scare you.
"Try it. … It's really not hard," said Garrett. "If I can do it, anyone can do it."
---
Explore cross-country skiing with Lenore
Photos: Explore cross-country skiing with Lenore
021521-blm-loc-4explore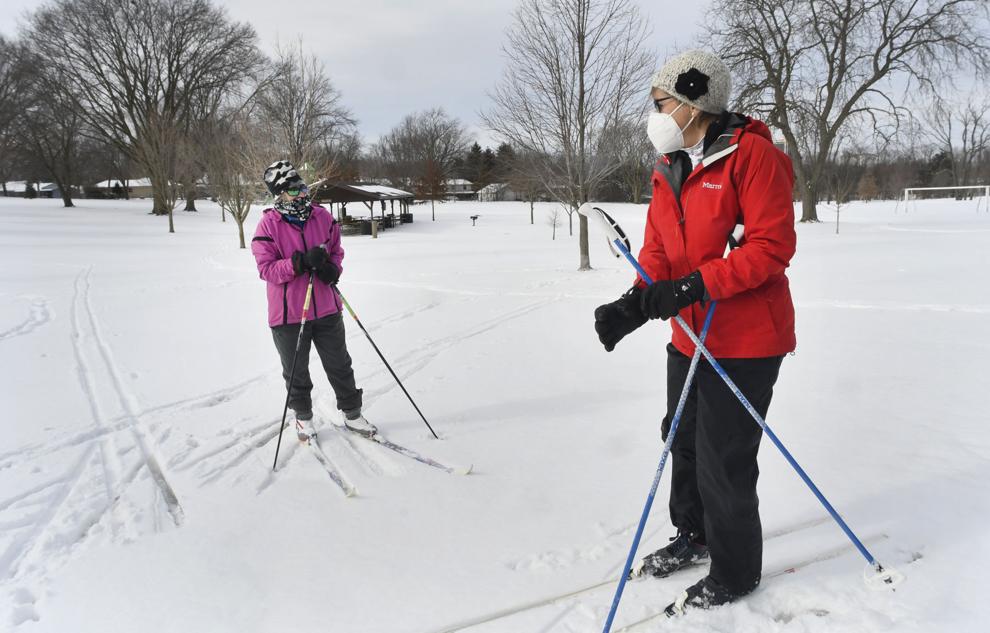 021521-blm-loc-10explore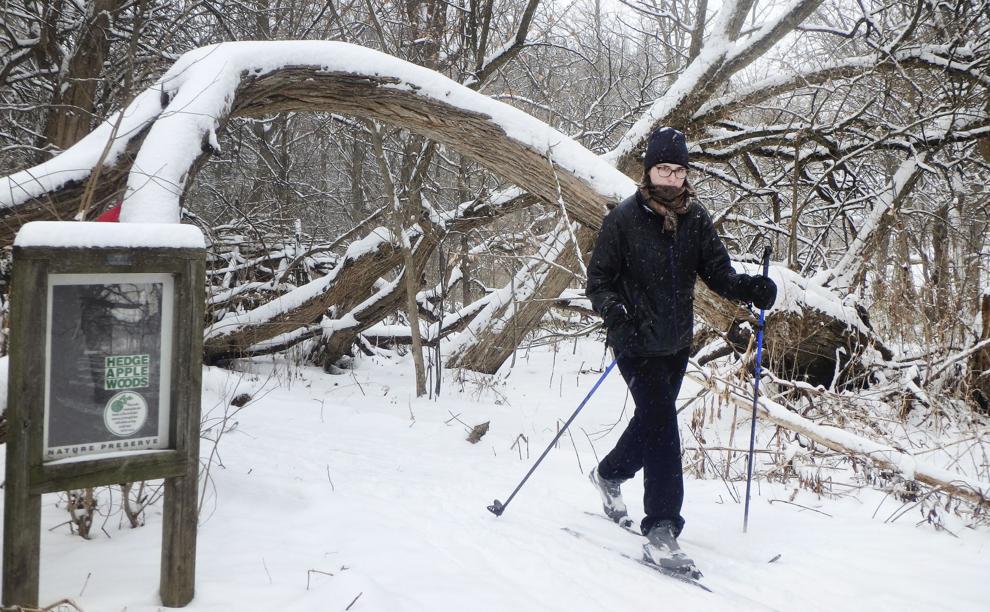 021521-blm-loc-1explore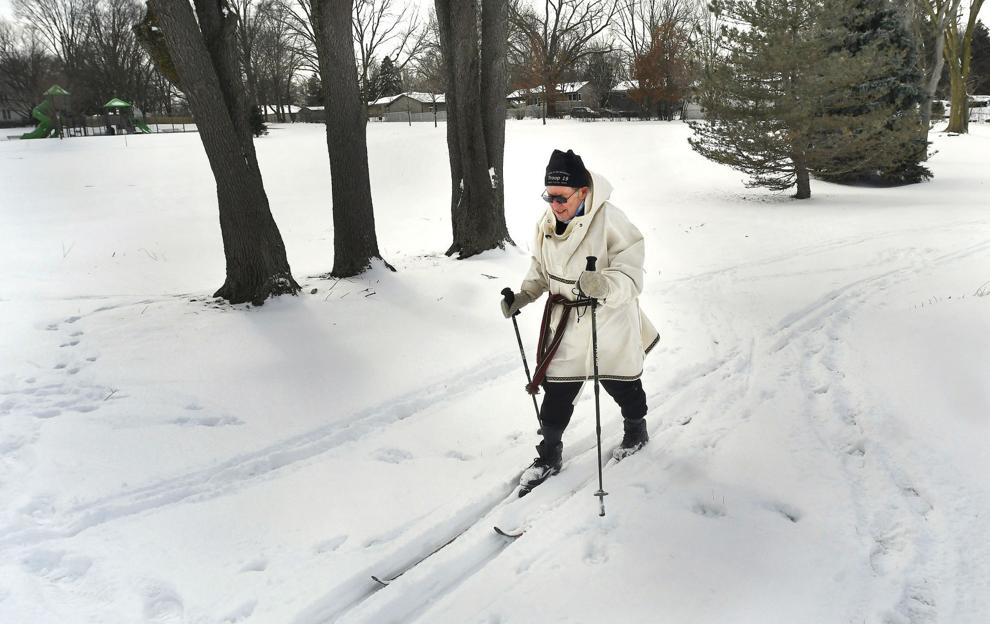 021521-blm-loc-2explore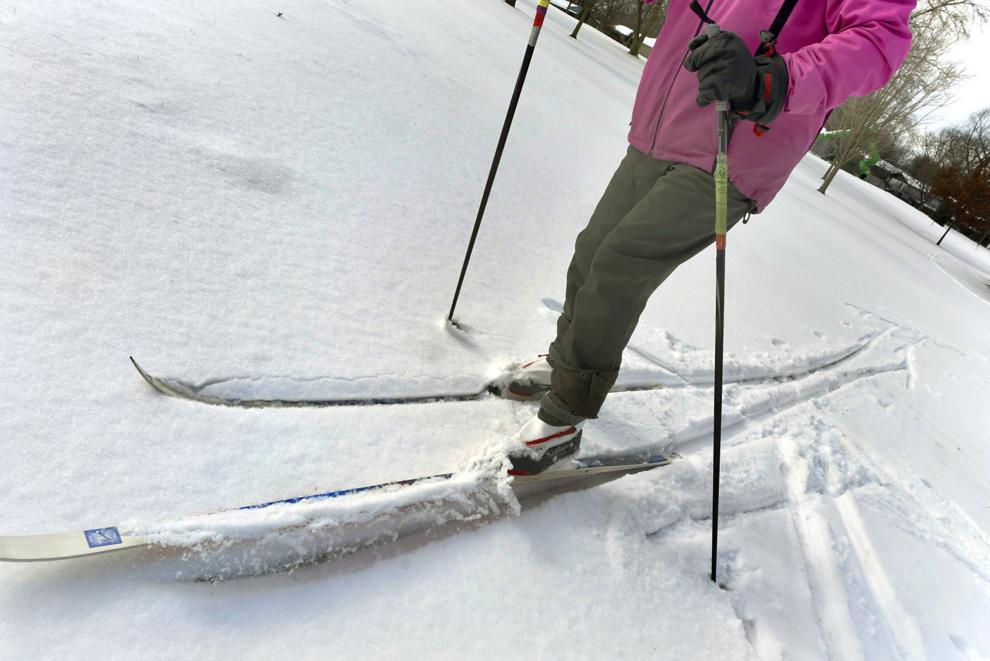 021521-blm-loc-3explore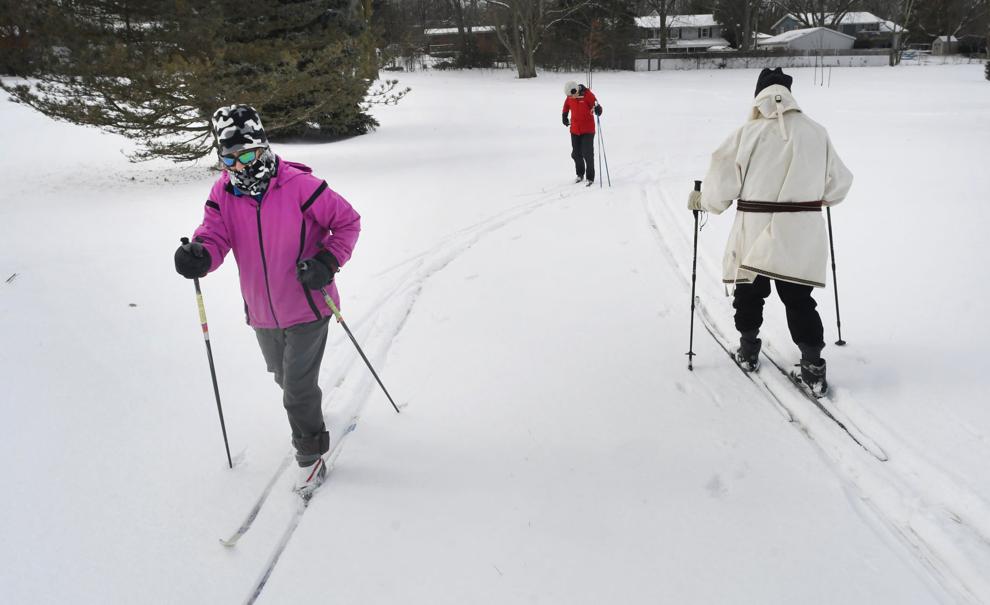 021521-blm-loc-7explore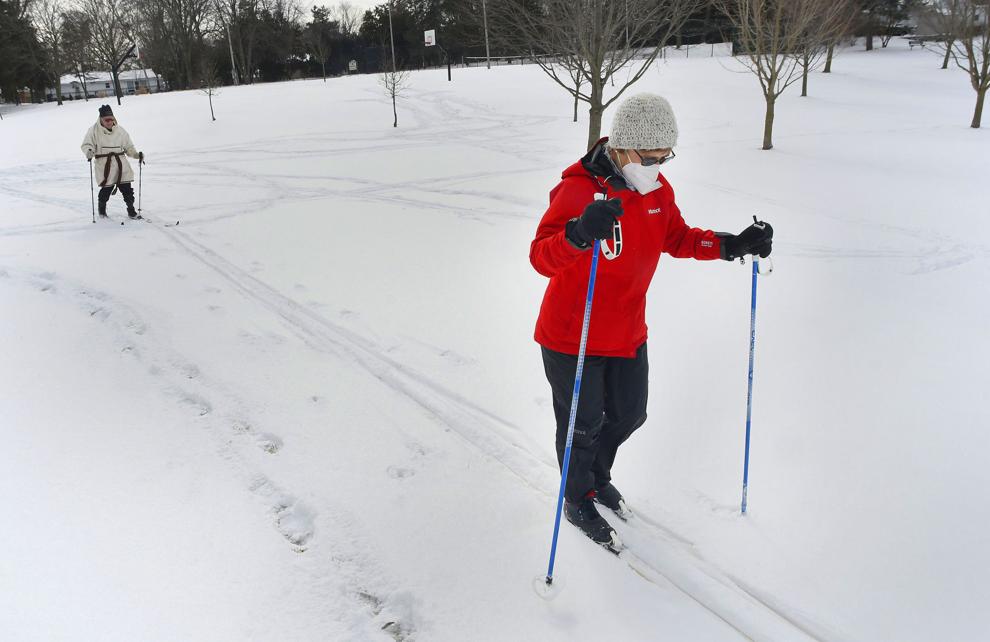 021521-blm-loc-5explore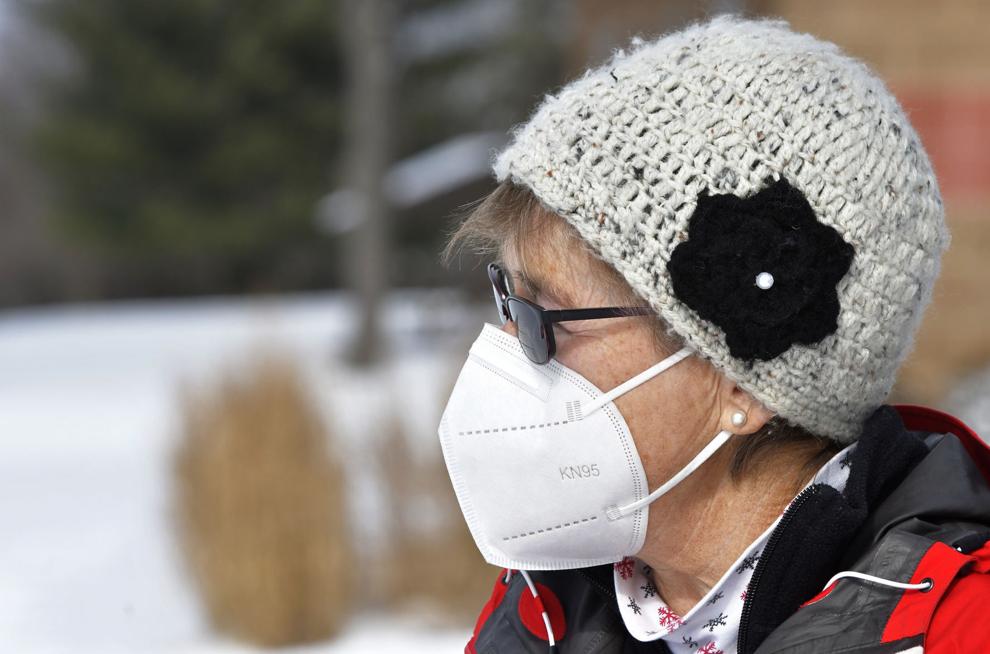 021521-blm-loc-6explore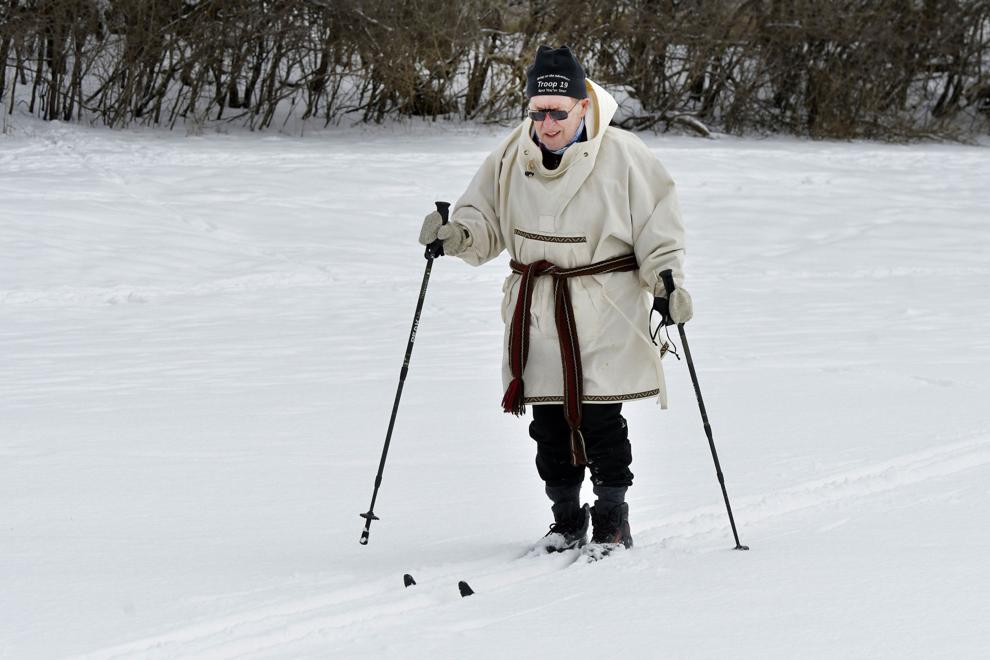 021521-blm-loc-8explore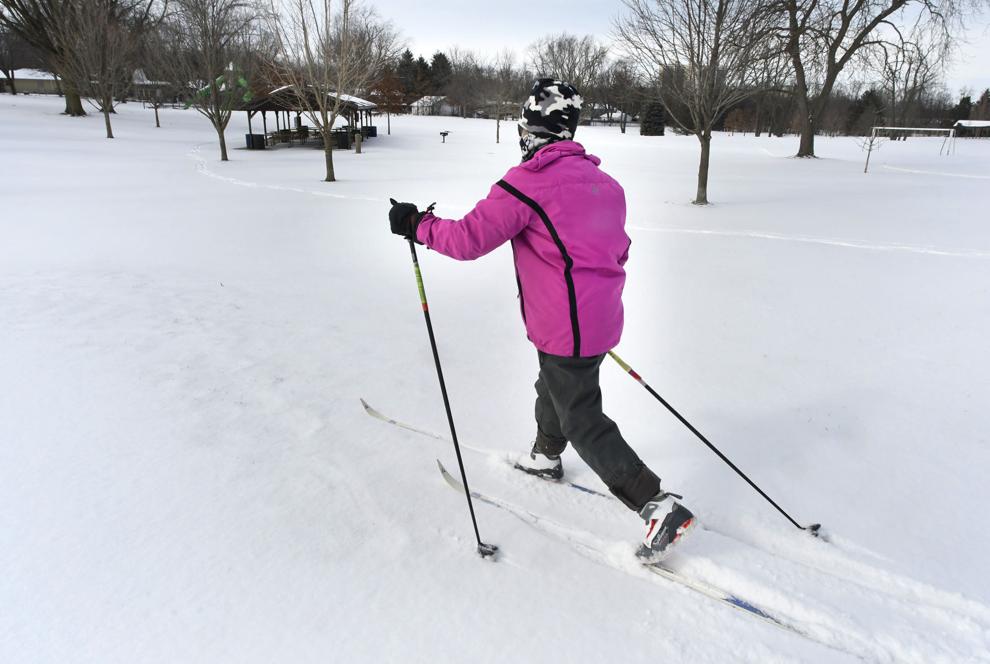 021521-blm-loc-9explore
021521-blm-loc-11explore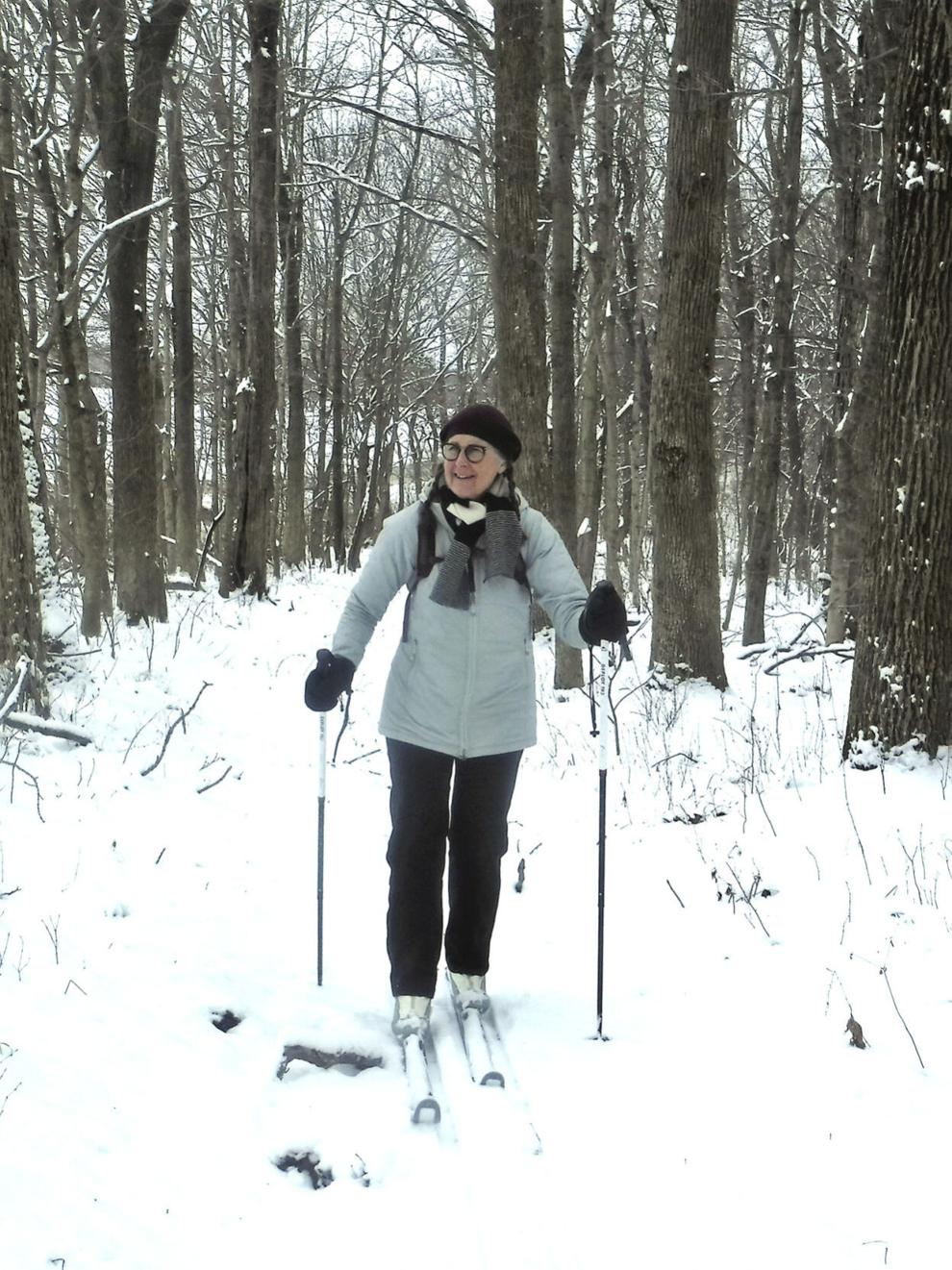 021521-blm-loc-12explore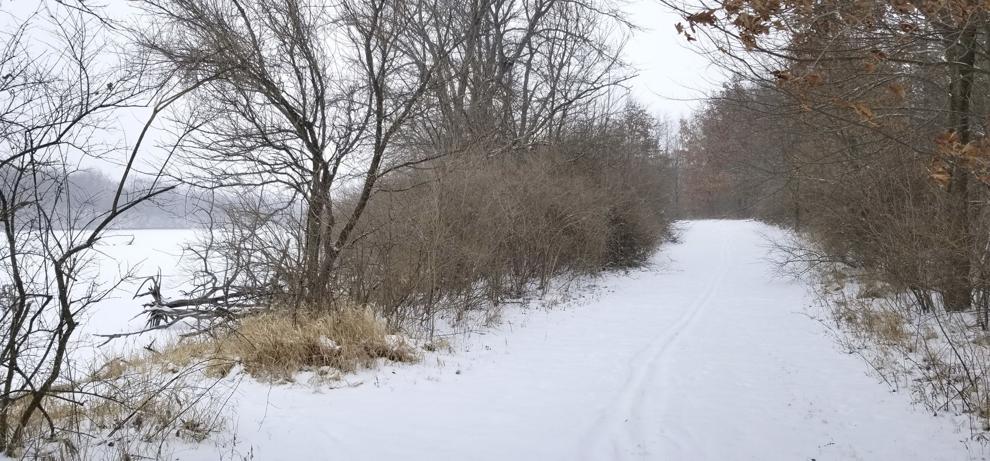 Contact Lenore Sobota at (309) 820-3240. Follow her on Twitter: @Pg_Sobota