"We love going every year," said Chris Baker of Bloomington, who stopped by with her daughter Abby on Wednesday afternoon. "It gets you in the festive mood and it makes me excited to go home and decorate."
The 27th annual festival looks a little different this year. It moved into the former MC Sports location in Eastland Mall while the Interstate Center is occupied for coronavirus testing, but the space was filled with a beautiful selection of trees, wreaths and gingerbread.
Jessica Shaw, coordinator of development operations for The Baby Fold and coordinator for the Festival of Trees, joked that by now they've probably planned for 10 different versions of the festival, adjusting for changes related to the COVID-19 pandemic.
To keep in line with new health and safety guidelines announced this week, the Festival of Trees will close to in-person visitors at 8 p.m. Thursday. The online auction will continue as planned until 8 p.m. Saturday, with curbside pickup from noon to 6 p.m. Sunday.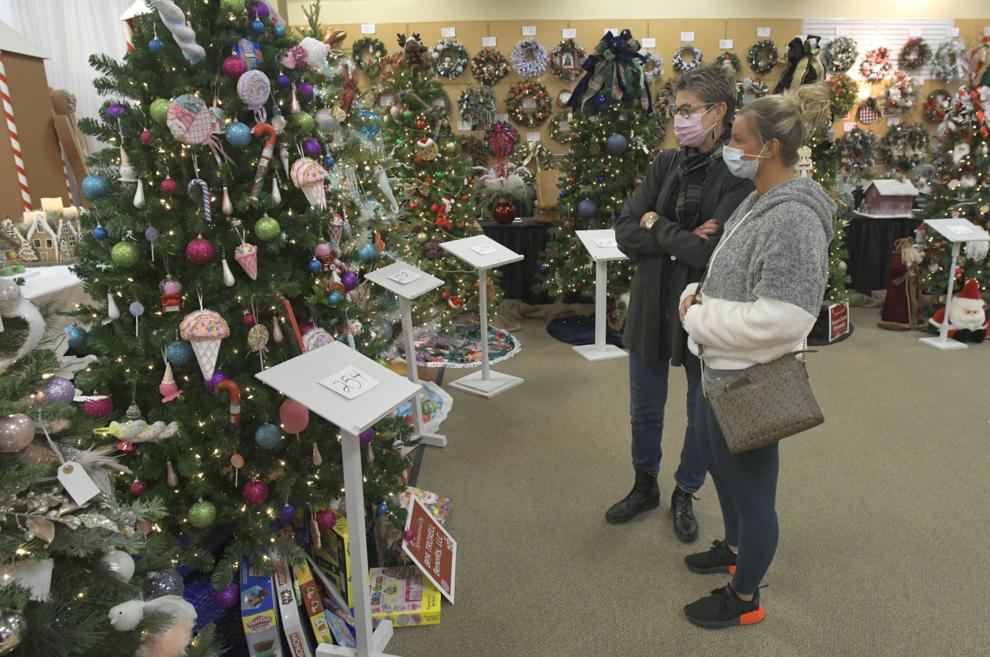 The online auction, at festoftrees.org, has seen more than 1,000 registered bidders and "our list of items with no bids gets smaller and smaller every time we check," Shaw said.
For The Baby Fold's largest fundraiser of the year, 33 seven-foot trees, 60 four-foot trees, 50 trees two feet tall or shorter and more than 100 wreaths, gingerbread houses, centerpieces and other holiday decorations went on display Monday morning and were available for bidding at the beginning of the festival.
"People are excited," Shaw said. "They're bidding; they're happy to participate in a virtual way."
Some of those who visited the festival in person weren't planning to get lost in the trees but were pulled in by the lights and decorations anyway.
"I came in the mall door and this was here and I thought, 'Well, this is something I want to see,'" said Joy Wall, who recently moved to Normal. "It's fantastic."
Wall said she was happy to see some local businesses sponsoring more than one tree among the "Enchanted Forest," bringing in more money for The Baby Fold.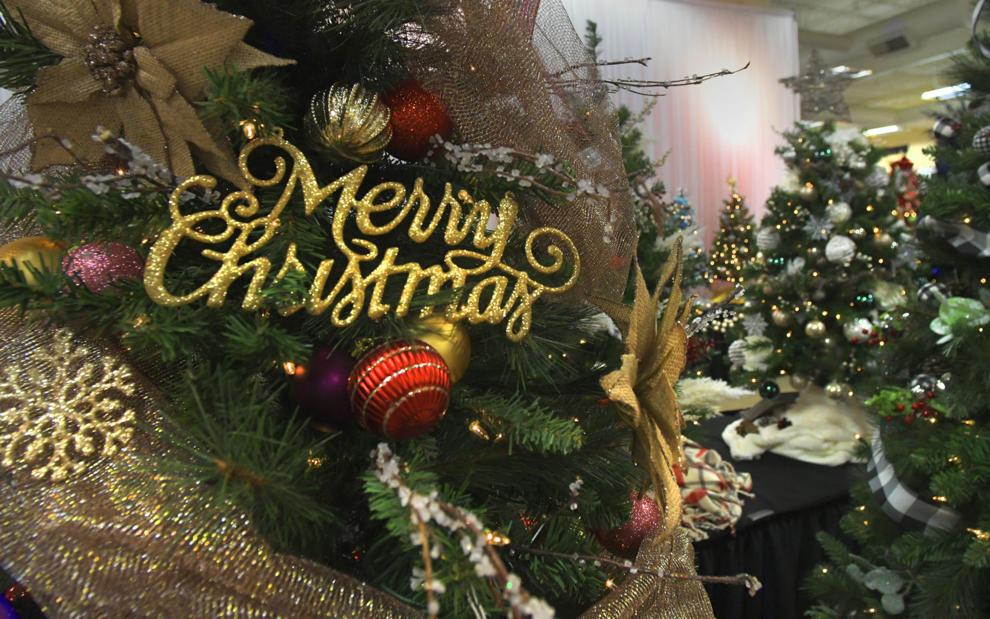 Six-year-old Maddy Kriter was especially drawn to a white Christmas tree decked out in all things "Frozen" — with plenty of Anna, Elsa and Olaf ornaments.
Maddy and her mom Nicole Diaz were just getting out of the house to do some shopping on a free day off from school when they stumbled upon the festival.
"We just saw it and it looked really pretty," Diaz said. "This is my first time ever, but it caught our eye — all the lights, all the trees."
Shaw said capacity inside the festival was kept under 25%, and the peppermint stickers that lead through the trees encourage visitors to maintain distance between other groups.
Aimee Beam, vice president of development and public relations for The Baby Fold, said many of those keeping an eye on the big ticket items wanted to be sure to stop by to see their potential winnings in person.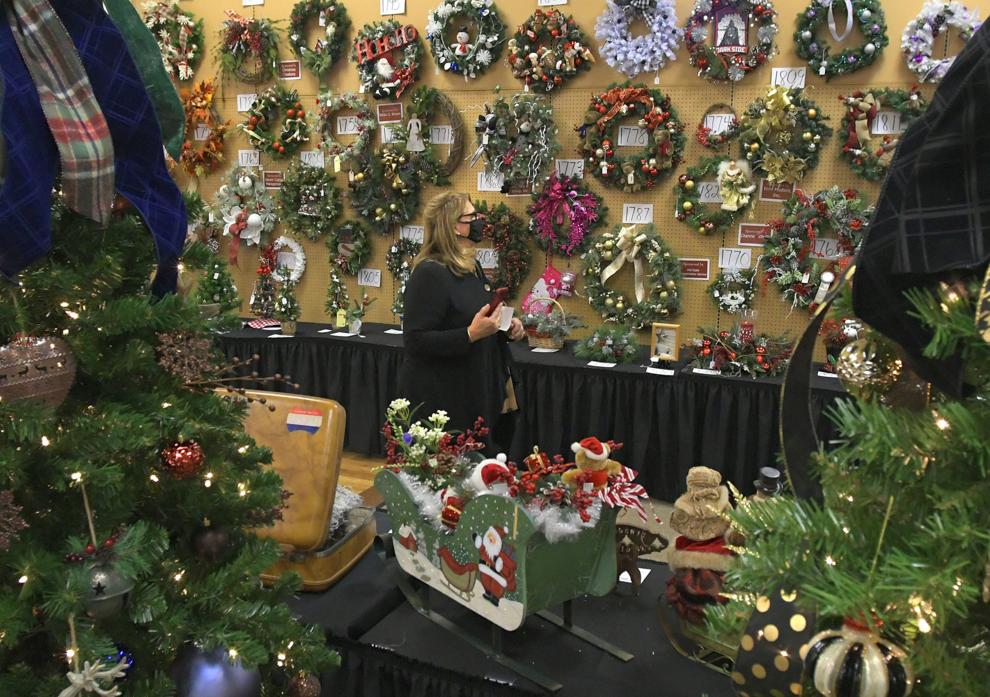 The gingerbread houses are the big draw from the Bakers, especially since their neighbor, Jean Kaufman overlooks the Gingerbread Village.
Some festival traditions weren't possible under COVID restrictions, including family meals and the children's play area, but the Bakers said they were glad to see the festival still happening in some form.
Chris Baker said she was thrilled when she found out The Baby Fold was still hosting the festival, and Abby added she would have been disappointed if it had been canceled this year.
---
Here are the 10 categories of new statewide COVID restrictions announced Tuesday
Contact Kelsey Watznauer at (309) 820-3254. Follow her on Twitter: @kwatznauer.