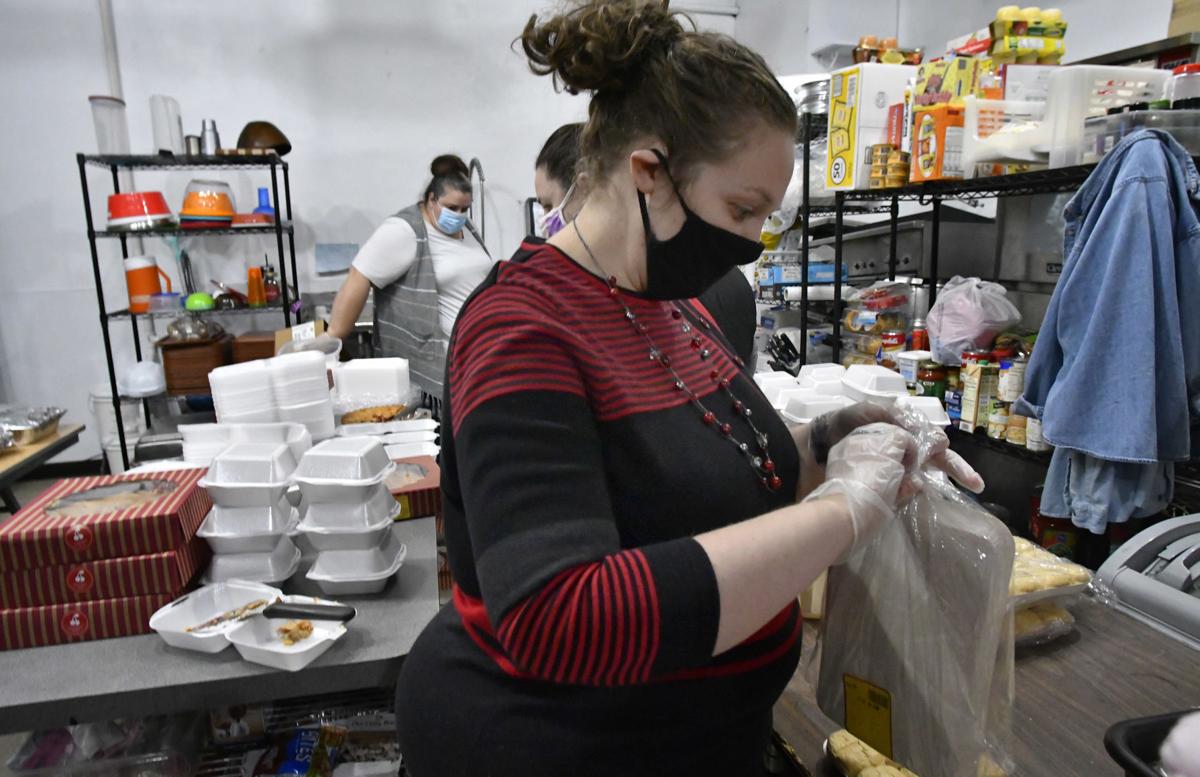 BLOOMINGTON — Whether it was at home, on the road or at places serving those in need, Thanksgiving was certainly different this year, but the holiday maintained a common theme of food, family and feelings of gratitude.
Many people reported having smaller gatherings this year and — from restaurants to churches — meals switched from indoors to outdoors or to-go boxes.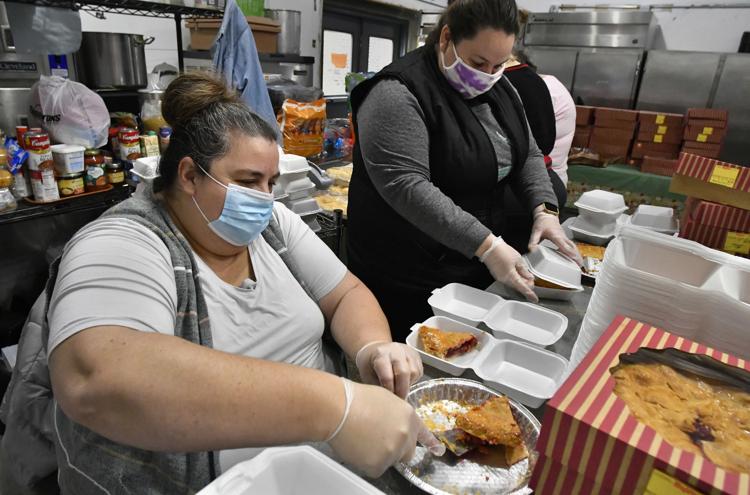 "We usually gather at tables inside," but because of the COVID-19 pandemic, tables were set up outside and Pastor Charles Ahrens said, "We expect the meals will be mostly to go."
Angie Carter of Full Gospel Church in Heyworth was cutting pies with her sister, Bridget Carter, as part of an assembly line of volunteers in the kitchen.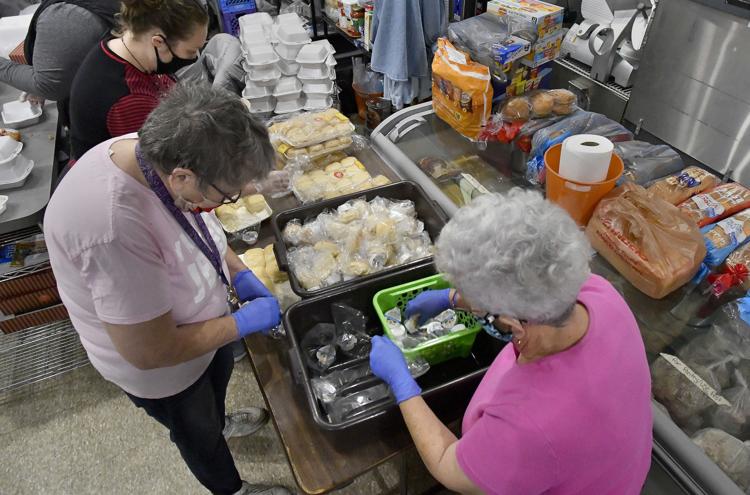 Although her sister had volunteered before, this was Angie Carter's first time.
"Especially with this year going on, everybody needs a little help and love," she said.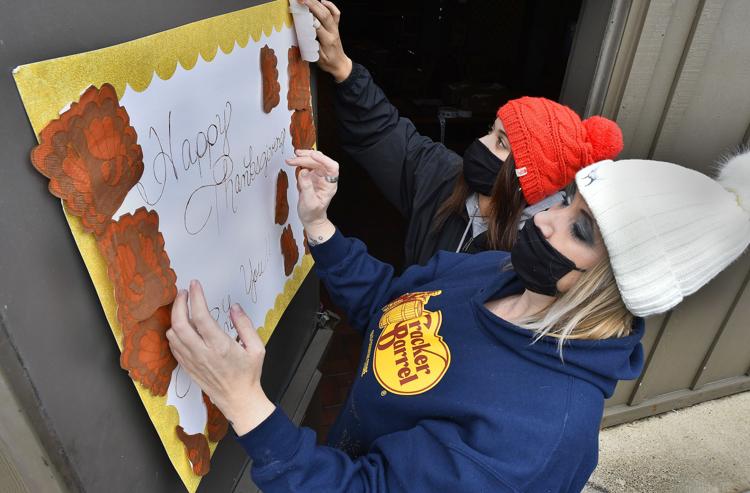 Abundant Life serves more than 400 meals a week through daily lunches and also operates a clothing and food pantry.
Ahrens said he was thankful for the people the church gets to help, the ministry staff and volunteers and the community itself.
"There's always a big need," he said.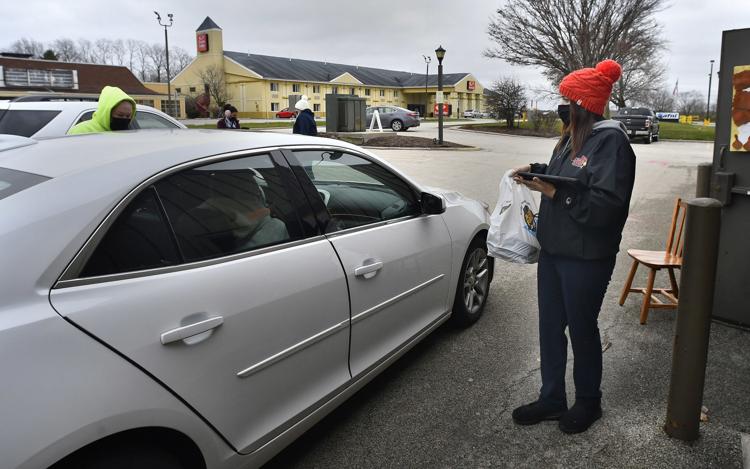 Manager Jasmine Booth said business was about the same as a typical Thanksgiving and she recognized some familiar faces among the customers picking up orders. With staff outside directing traffic and delivering meals, she was thankful for Thursday's dry weather after two days of rain.
Brandi Martin of Carlock was thankful for the dry weather, too. As her shift at Cracker Barrel neared its end, she was looking forward to dinner at home with her husband, his mother and her parents.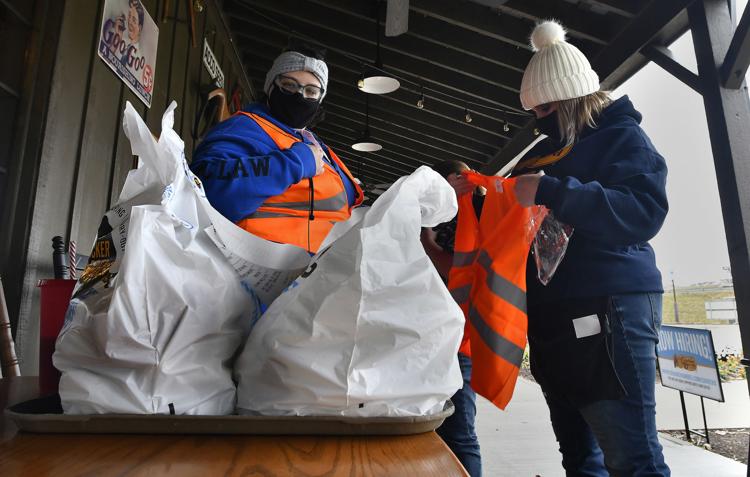 "Normally, we would have had 16 to 20 people, but this year we're keeping it small," she said. "We're going to do the call and talk to each other."
Cynthia Lopez of Bloomington was picking up the family platter for eight. Usually she and her family would eat inside the Cracker Barrel on Thanksgiving, but they kept the tradition alive in modified form with the carryout meal.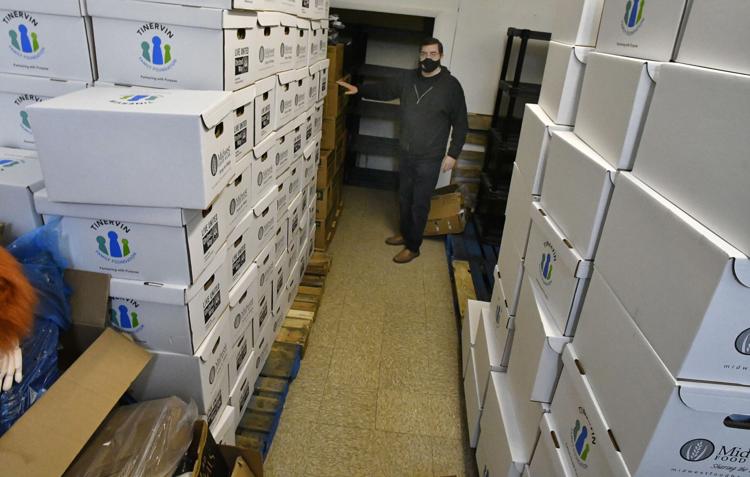 "I'm thankful for my family," she said. "Everybody is still healthy."
Jim and Linda Tabaka of Lakeville, Minnesota, stopped in their large motorhome to pick up their Thanksgiving meal on their way to Florida.
The drive takes them about five days, and this year they started the journey a bit early.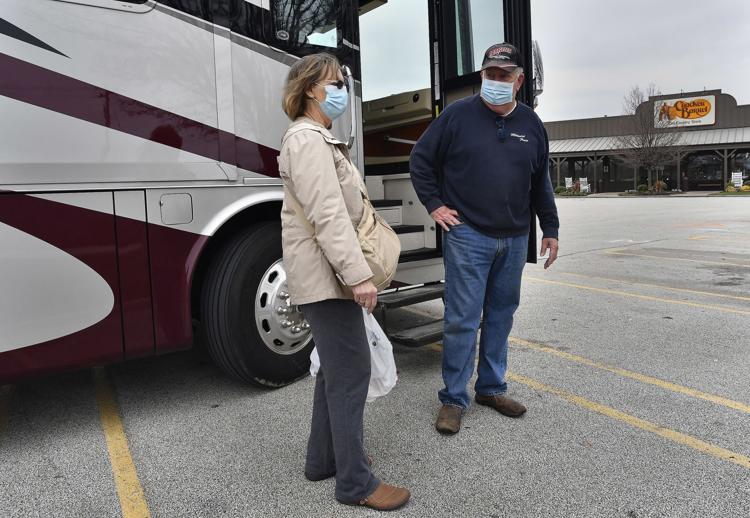 "We're missing family," Linda Tabaka said. "They said, 'Go.' We weren't going to get together any time" because of COVID-19.
The pandemic also altered traditions at Home Sweet Home Ministries.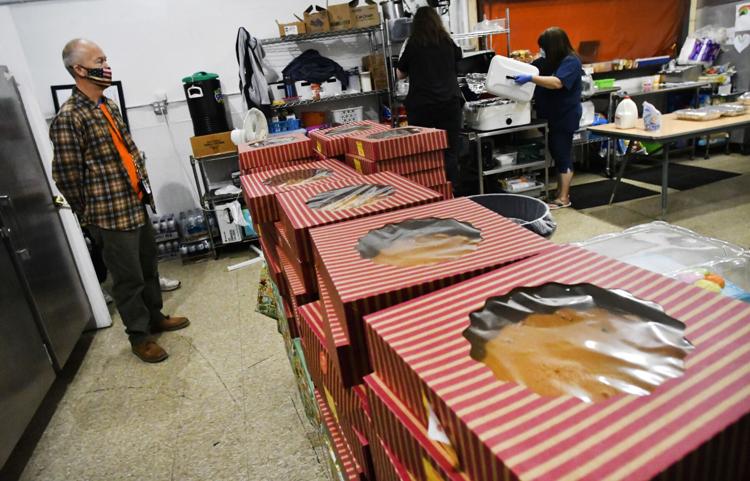 Rather than have volunteers crowded together making and delivering hot meals, greetings and gift cards were mailed to recipients of delivered meals last year.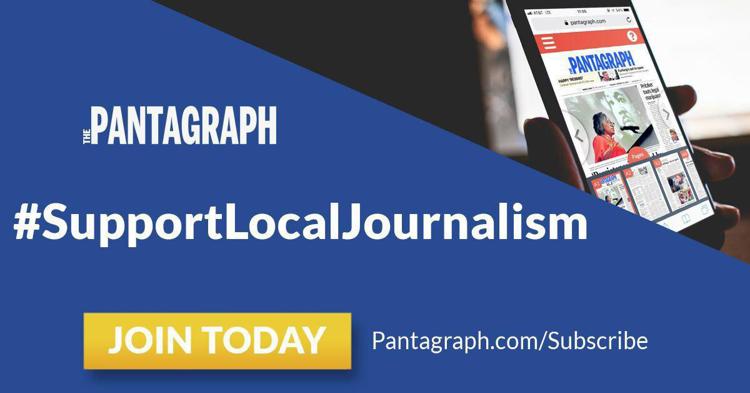 ---
Contact Lenore Sobota at (309) 820-3240. Follow her on Twitter: @Pg_Sobota