BLOOMINGTON — One sure sign of spring is warmer temperatures and drivers finding more potholes.
"Whenever we have a cold snap and then a warm-up, that is when you get a lot more potholes showing up," said Kevin Kothe, public works director for Bloomington. "Any type of freeze-thaw cycle tends to create more."
Kothe said the end of winter marks the start of the "pothole season."
"It's a reality of living in the Midwest," he said. "I hear people say how great the roads are in Florida. Well, it's because they don't have the freeze-thaw cycle. I wonder how the roads in Texas will be after their recent cold snap. There, a cold snap doesn't usually last very long, and it will be interesting to see if they have more problems this year."
According to GasBuddy.com, the average price for a gallon of unleaded gas in the Twin Cities was $2.89 on Monday afternoon. A week ago, the price was $2.75 and a month ago, the price was $2.55. On March 1, 2020, the average price was $2.53.
"We are getting requests for potholes, but it really isn't as bad this year as it was a couple of years ago," he said. "There are some and we appreciate it when people let us know where they are. We can normally get them repaired in a day, maybe two at most."
Scott Dennewitz, the supervisor for the street division for the Town of Normal, says the season really kicks in with the first thaw.
"We are pretty much only a week into it so it's hard to tell, but I would think it will be pretty typical of most years," he said. "It depends upon how much rain we get in the coming weeks. The two worst things for potholes are rain and the mild temperatures after a freeze."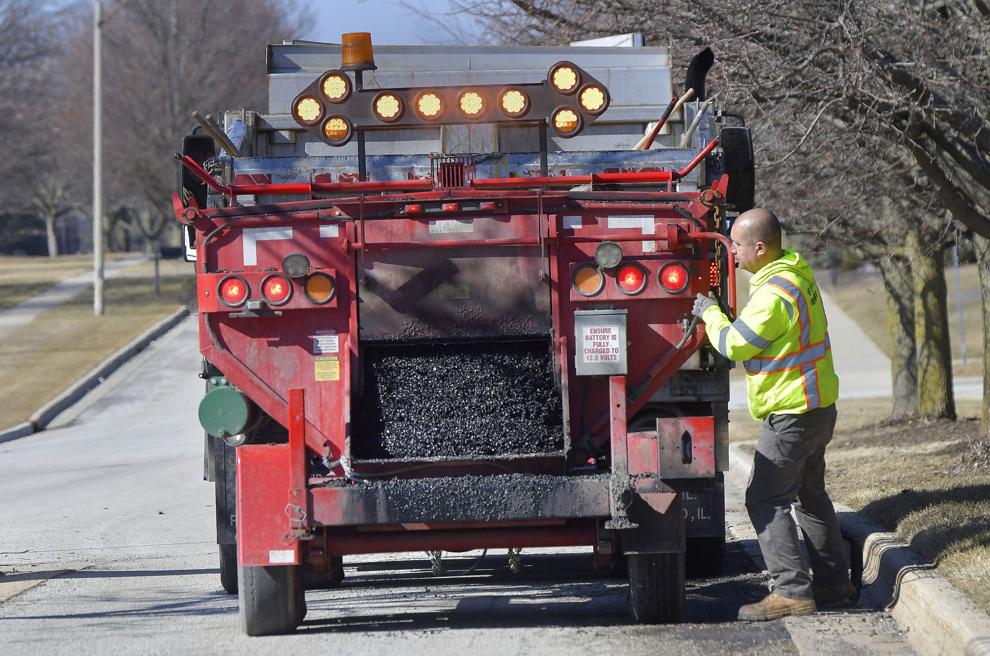 "That was until we got into that section of February where it got cold and then it stayed cold," he said. "It's the fluctuation of hot-cold and then hot-cold and precipitation and those cause things to be worse."
"We put them in different sections of town, just trying to cover the whole town and we will continue that until the season is over, basically," he added.
McLean County Engineer Jerry Stokes said the county hasn't seen a lot of issues so far.
"The frost wasn't that deep and we had that cold spell in February, but we snapped out of that pretty quick," he said. "It hasn't been too horrible of a winter for us. We have a couple of roads with some center line issues, but so far this year, we haven't had a lot of pothole issues."
Potholes can wreak havoc on your car's tires, wheels, shocks and struts, tie rods, ball joints, control arms … and the list goes on, They can put a big hole in your wallet, as well. Pothole-related auto repair costs average $306, but some unfortunate drivers wind up paying more than $1,000 to fix the damage, according to the American Automobile Association.
But local body shops say that complaints have been down this year.
"We haven't seen a lot of business yet, due to potholes, but we know there are some big ones out there," said Ryan Zimmer, a manager with Kurt's Autobody Repair Shop at 2025 Ireland Grove Road in Bloomington. "It's still early in the season, though."
To report a pothole in Bloomington, residents are asked to use the Mybloomington App, Kothe said.
"That is the best way because people can take a picture of it and when you are standing there by the pothole, it tells exactly where you are at and you can take a picture of the pothole so we can make sure that we are getting the one you reported," Kothe said.
The public can also call 309-434-BUMP, the public work's office at 309-434-2225 or send an e-mail to publicworks@cityblm.org.
---
26 Bloomington-Normal restaurants from years past
26 Bloomington-Normal restaurants from years past
Arthur Treacher's Fish & Chips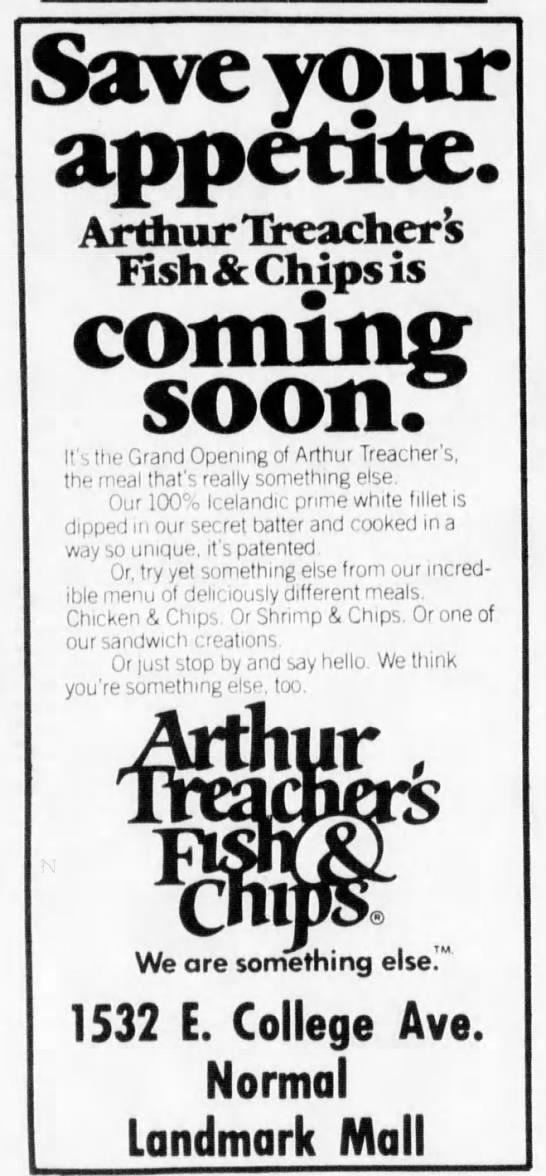 White Horse Inn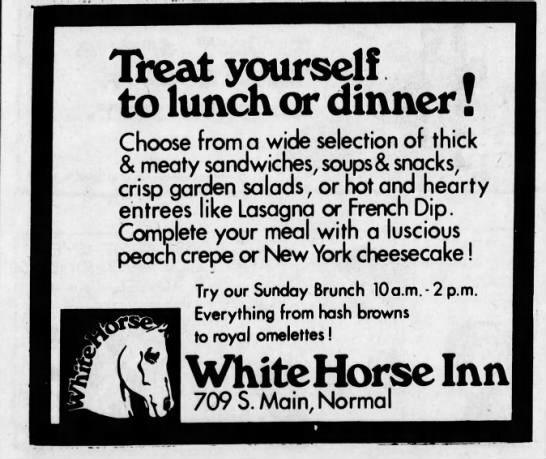 Grammercy Park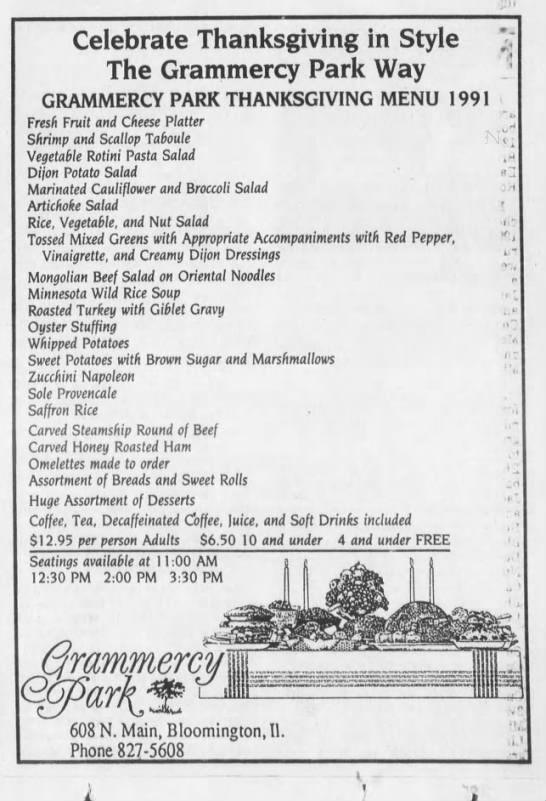 Shakey's Pizza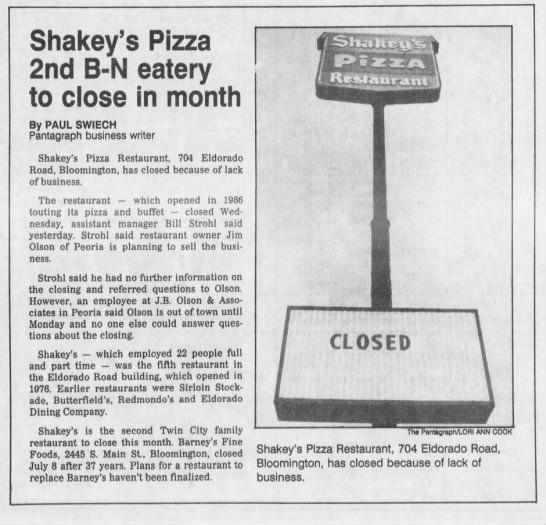 Mountain Jack's

Smiling Moose
Barney's Caboose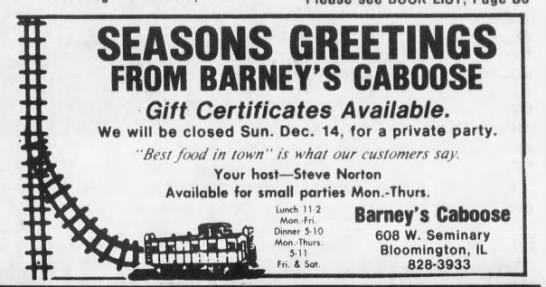 Piccolo Piccolo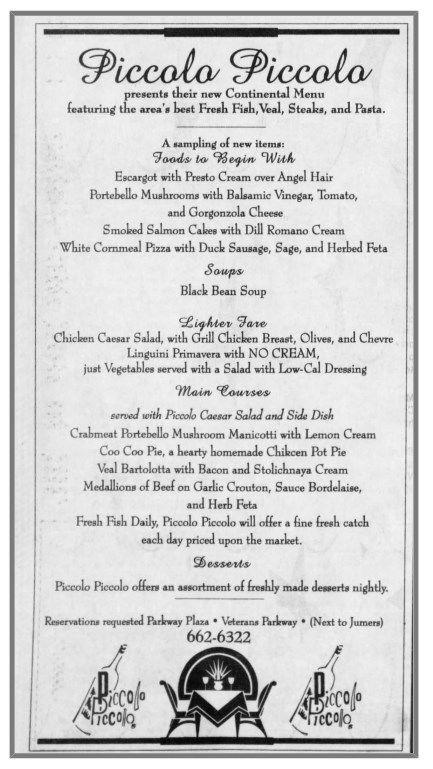 Ground Round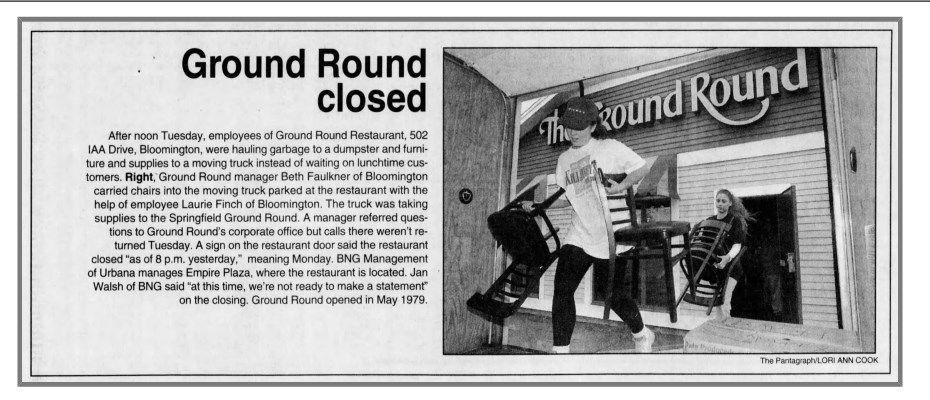 Bennigan's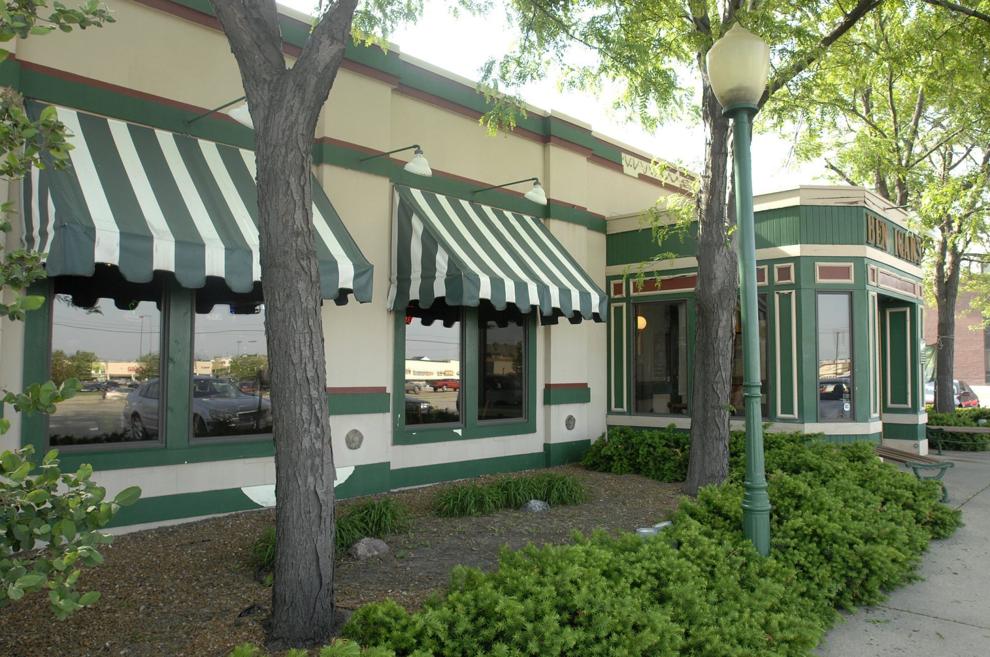 Arnie's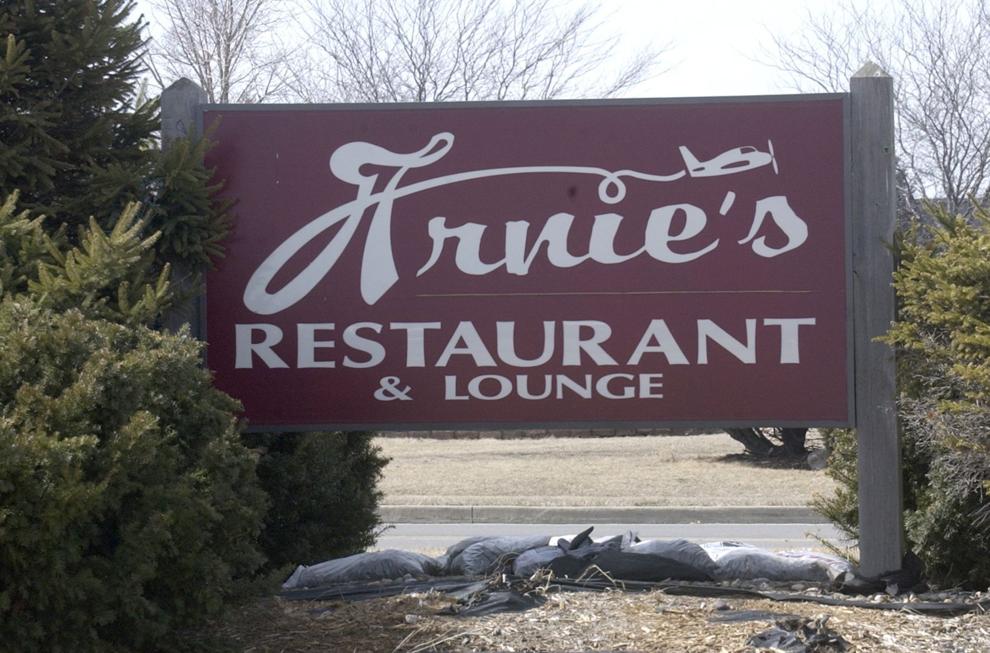 Jerry's Grille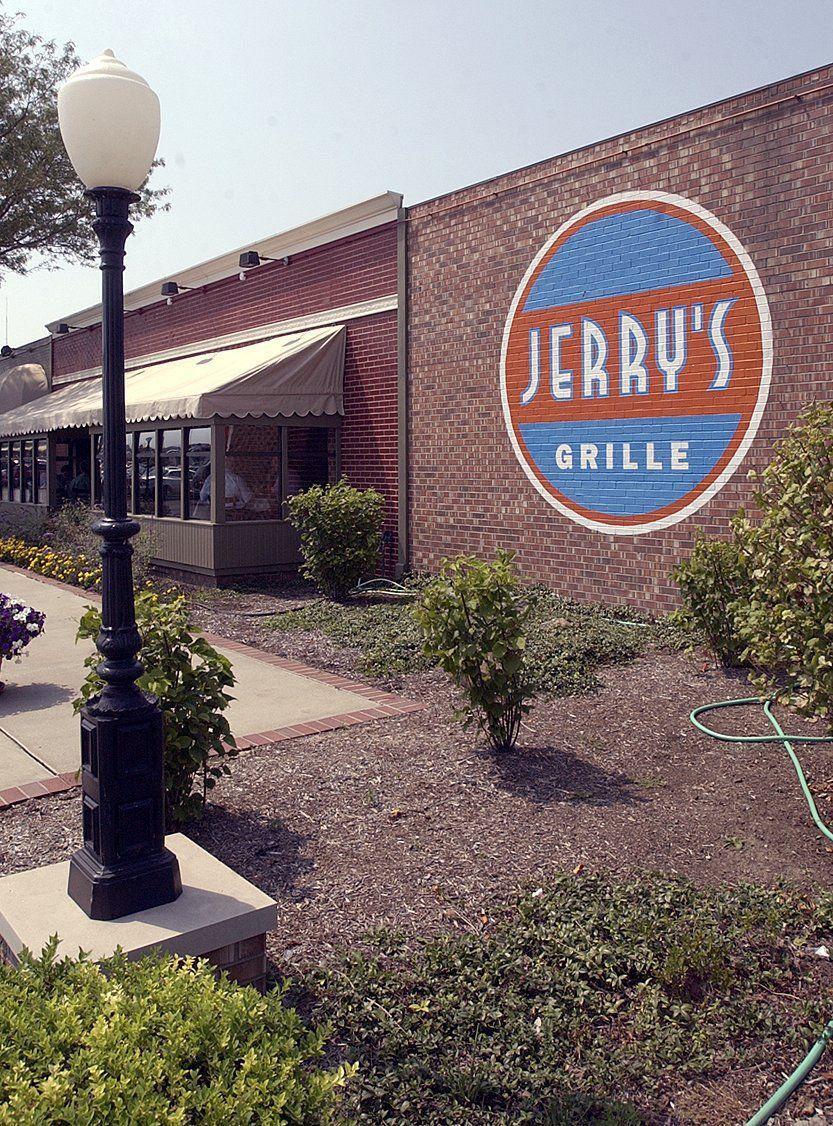 Golden West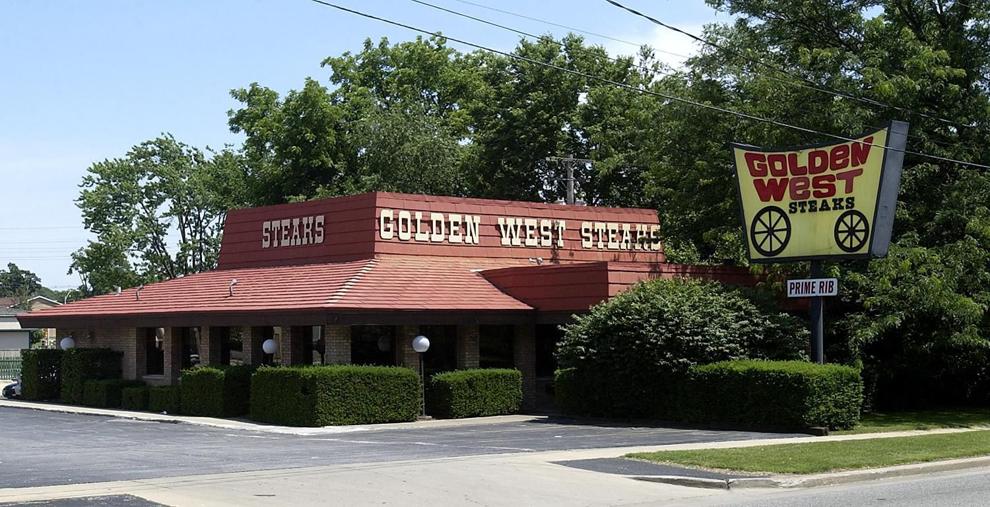 Delgado's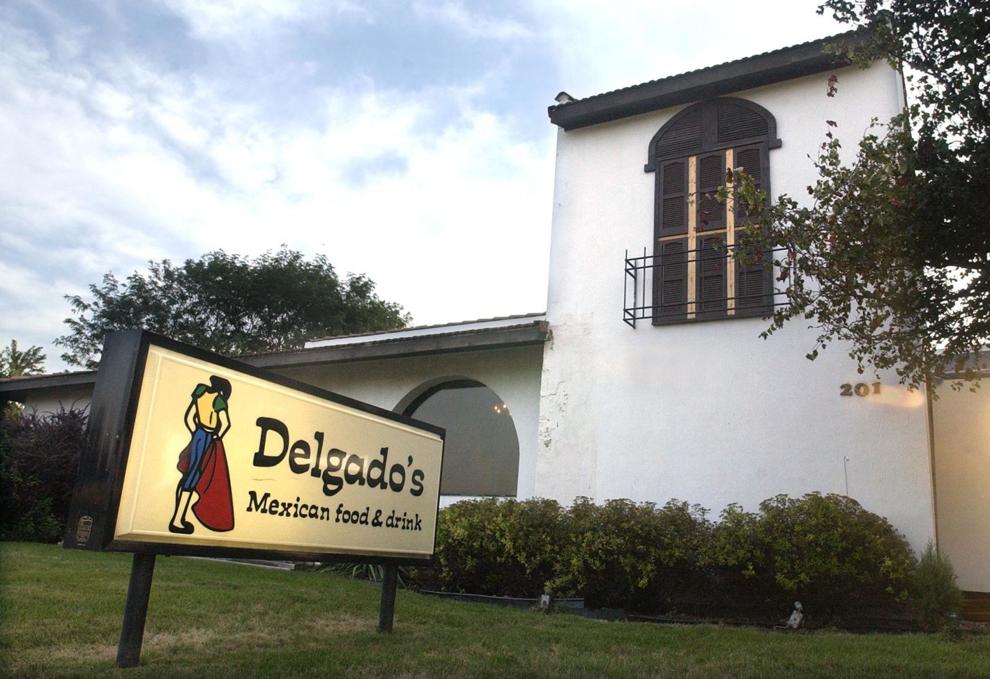 Ming's Restaurant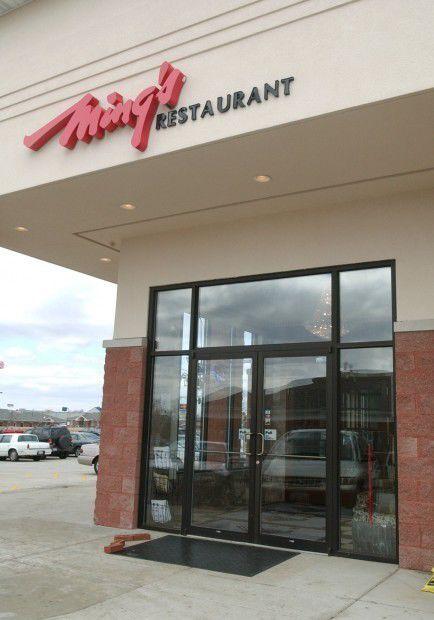 Damon's Grill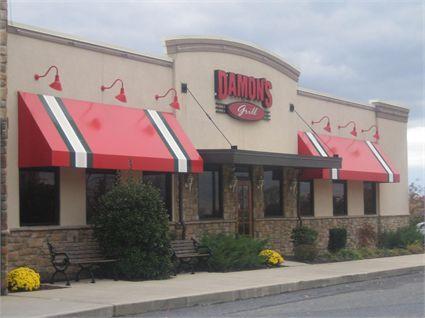 Central Station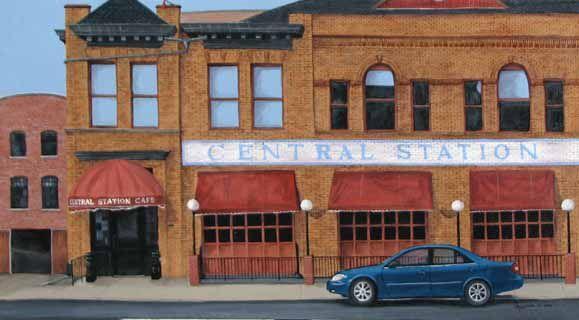 Ned Kelly's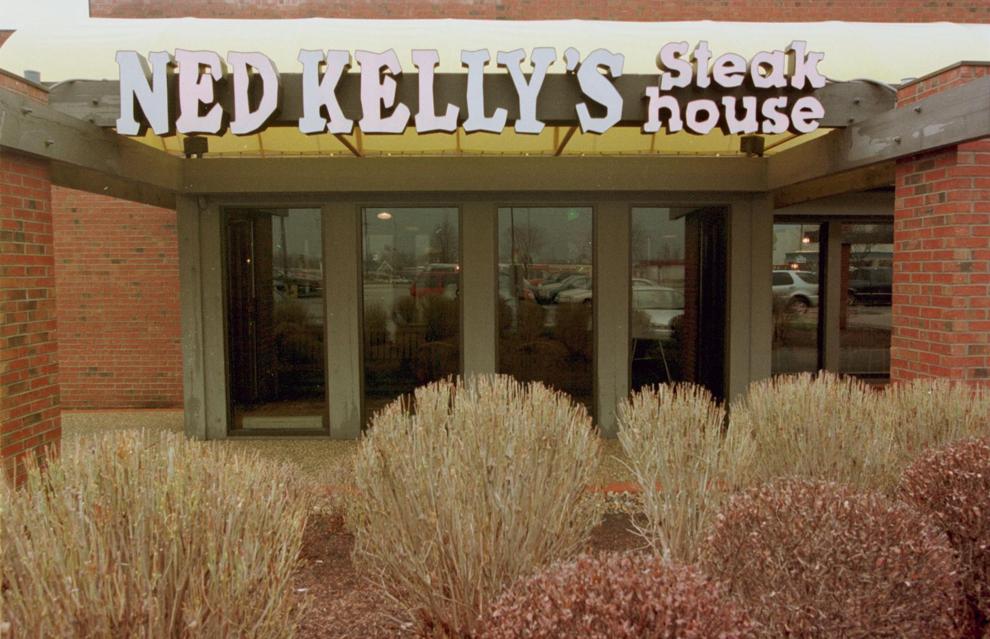 Zorba's Image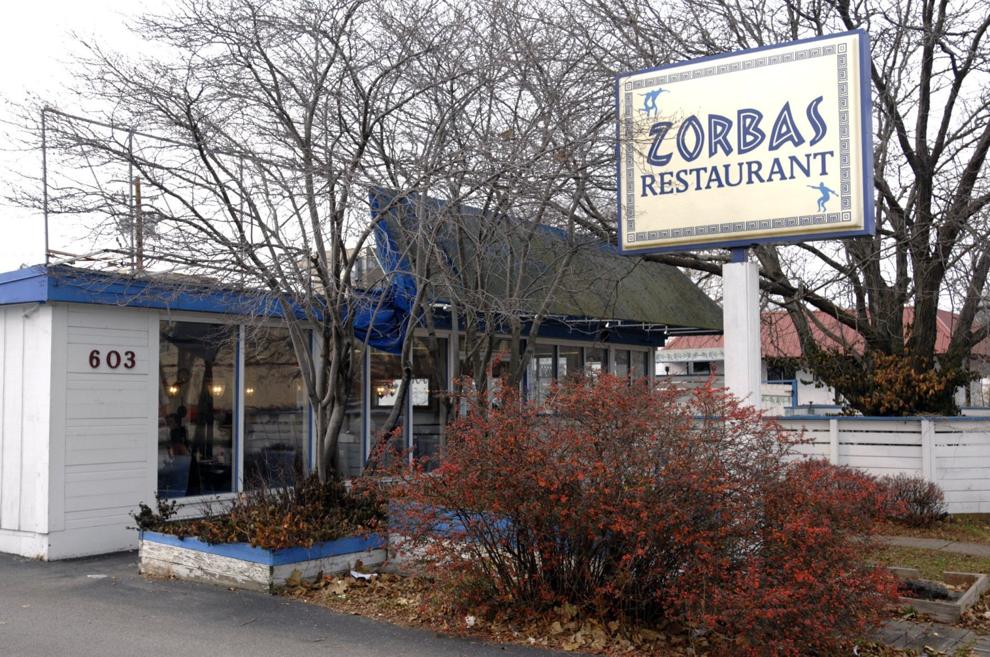 Mr. Quick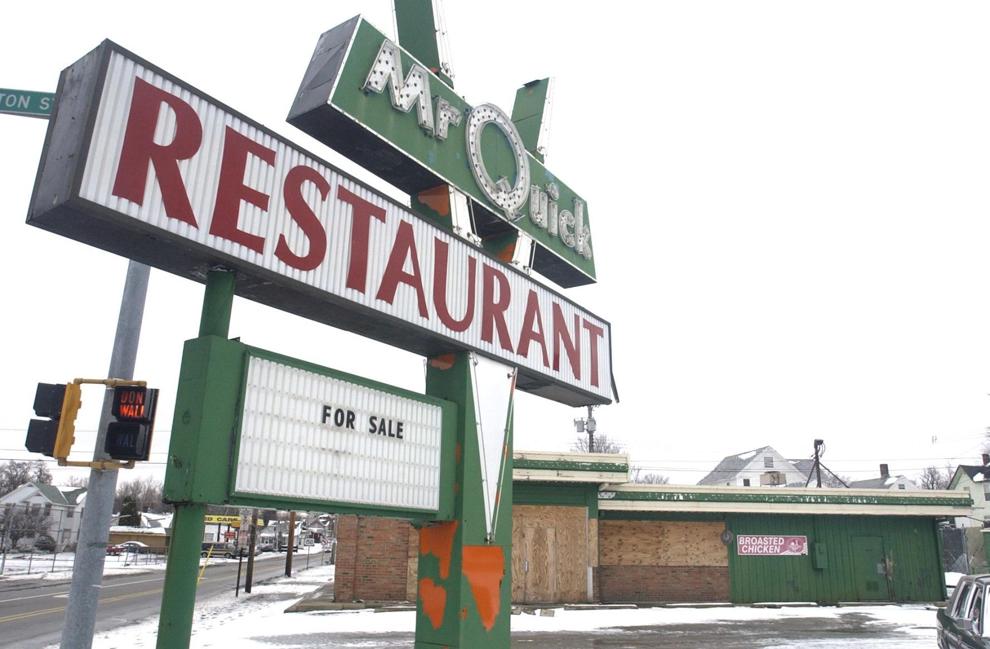 Grand Hotel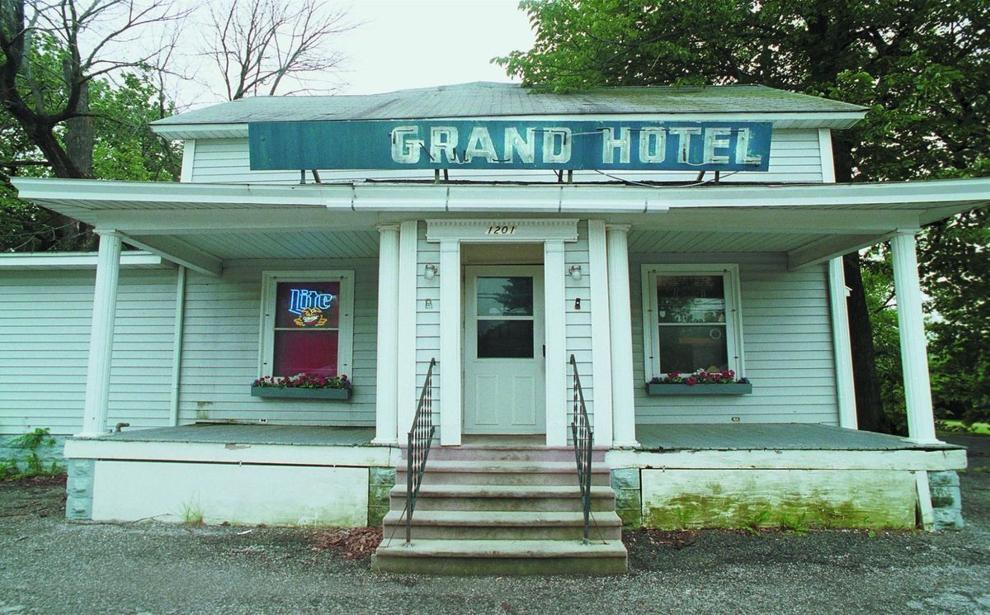 Chevys Fresh Mex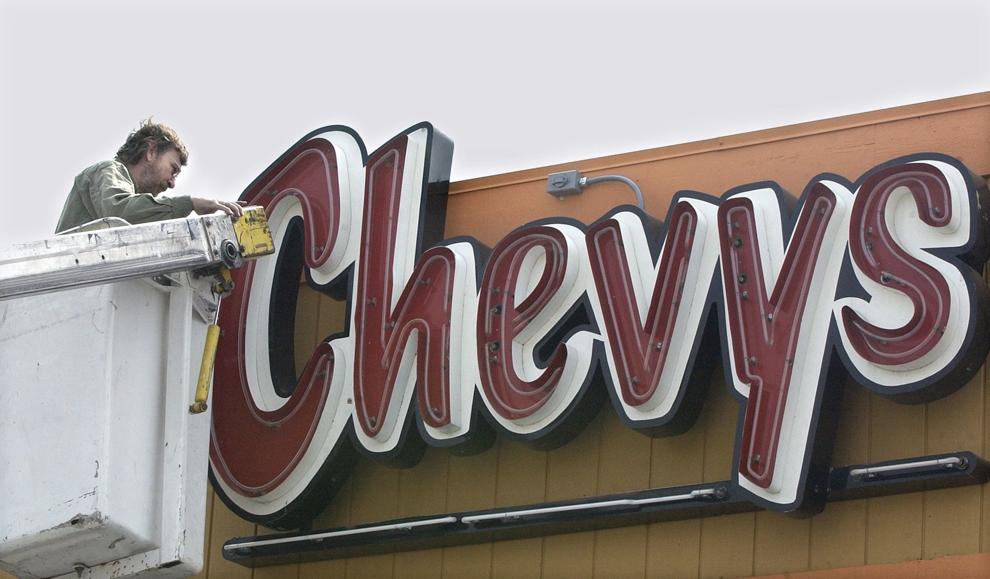 Aleta Jane's Cafe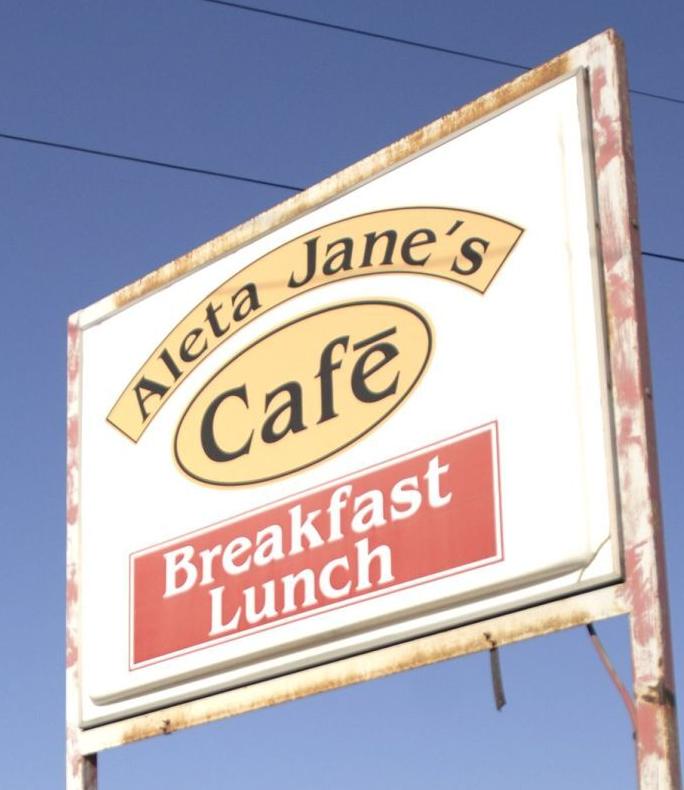 Kep's Country Kitchen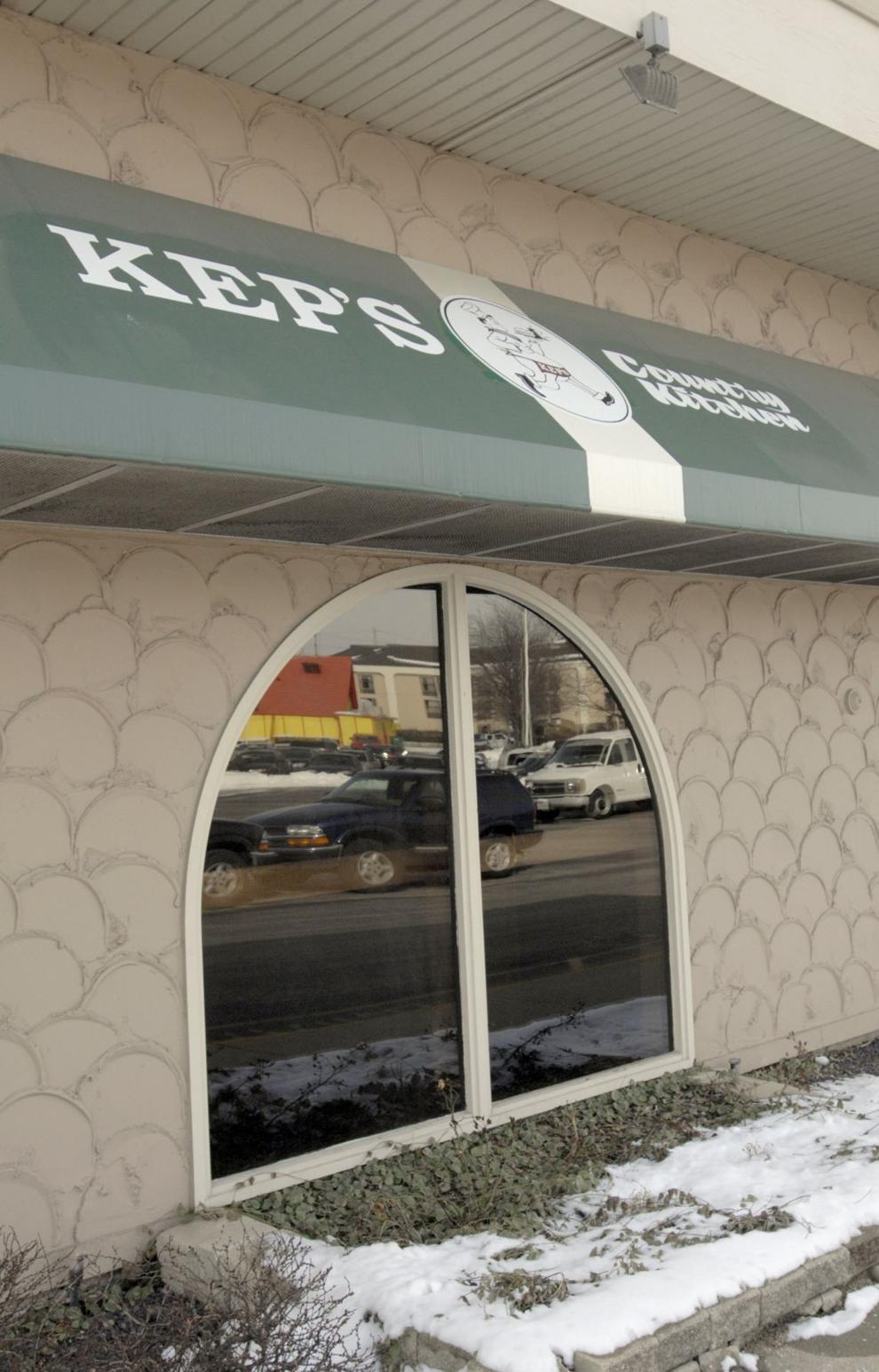 Bombay Bicycle Club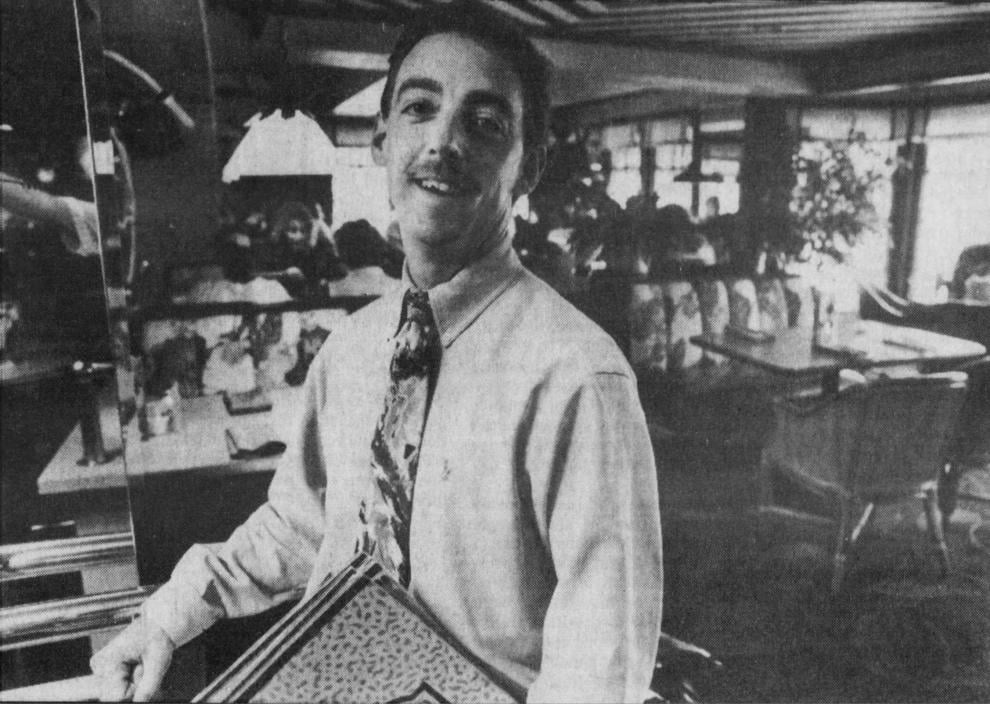 The Sinorak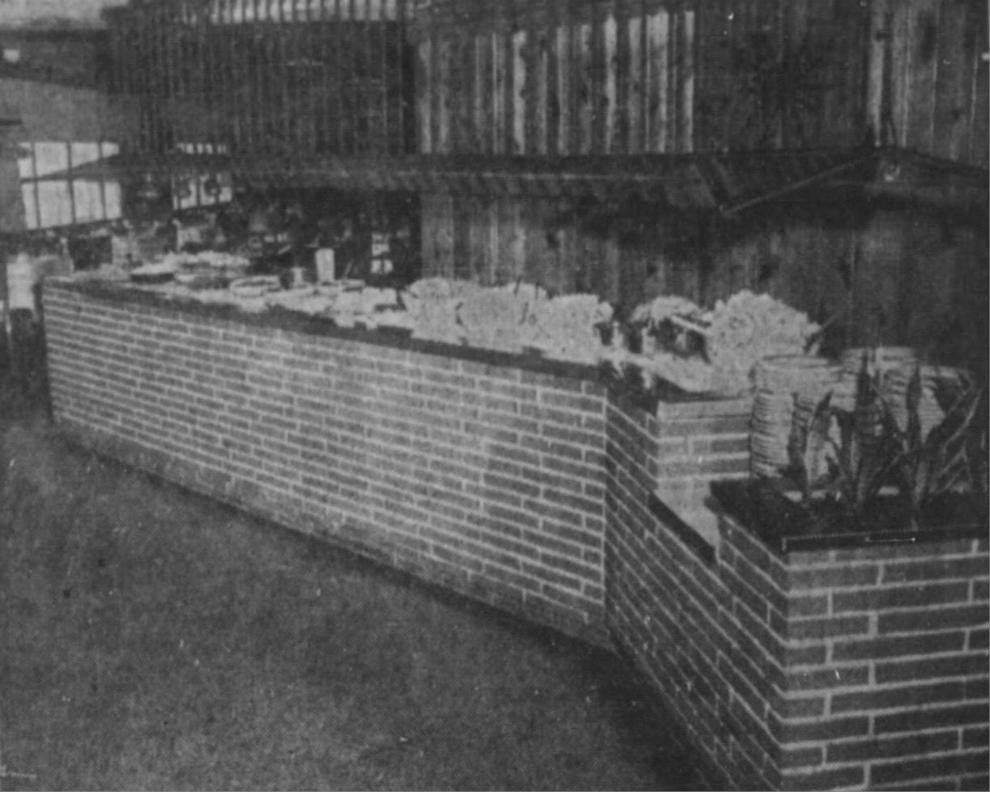 Contact Kevin Barlow at (309) 820-3238. Follow him on Twitter: @pg_barlow