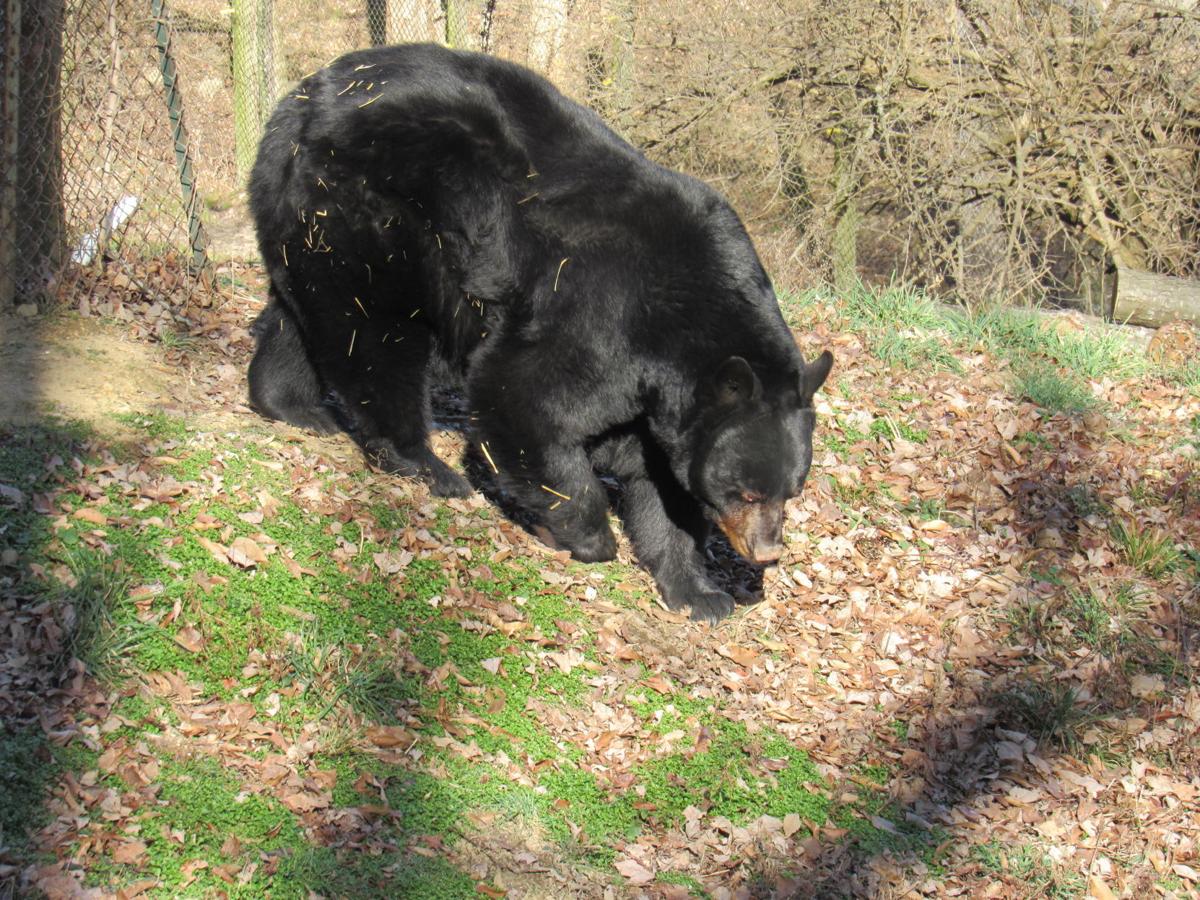 HANNA CITY — A pair of white buffalo or bison are the newest attraction at Wildlife Prairie Park, a facility that's part zoo and part outdoor recreation center, 10 miles west of downtown Peoria.
White bison are considered a sign of hope in many Native American traditions.
Tatonka and Lakota arrived at the park in early November from Sugar Shack Antiques in Danville, a bison and elk farm with which the park has worked, trading animals to maintain genetic diversity. The owners were retiring and looking for homes for the two white bison, explained Adrienne Bauer, the park's wildlife director. An earlier version of this story had a different arrival date because of incorrect information provided to The Pantagraph.
Tatonka is a male and the larger of the two.
"We call him 'Tonka' for short, like Tonka trucks," said Bauer. Lakota, a female, is smaller and whiter.
The two bison are leucistic, meaning they lack some, but not all, regular pigment.
"If they're albino, they tend to have health issues related to that," Bauer explained.
Their enclosure is across from the visitors center, providing a good view.
"They're beautiful. It's nice this time of year to have them up there," said Bauer.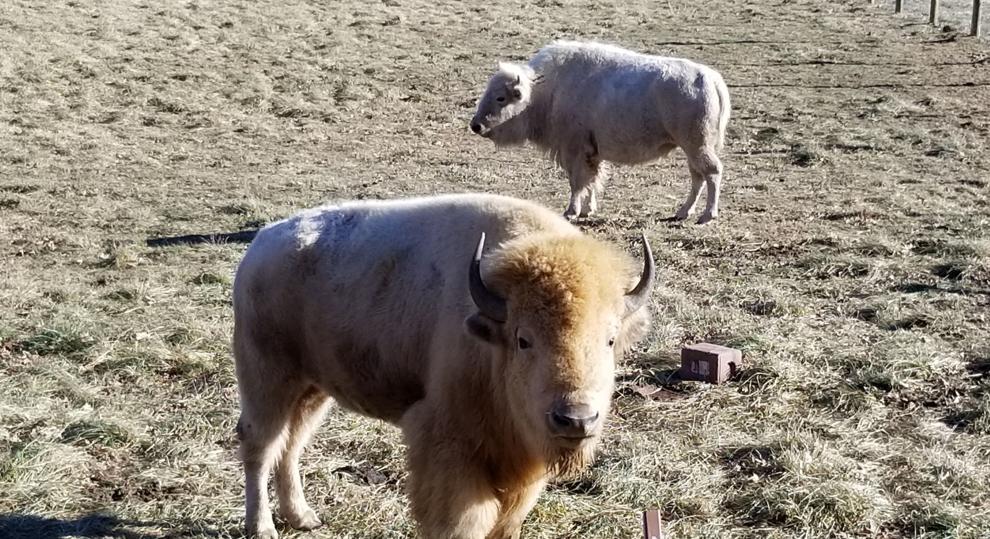 The main herd of 41 bison and 26 elk are a greater distance away in another enclosure during the winter.
"We have to rotate them" through different pastures to allow the grasses to recover and grow, she said.
The park is not your typical "zoo." It focuses on wildlife that are or were native to the area and keeps most of them in large enclosures with natural settings. Bauer said most of the animals are rehabilitated from injuries or other problems that prevent them from being released in the wild.
"My favorite thing is that we have wide open natural spaces for the animals," she said. "It helps people connect with their natural environment."
Among the more than 60 species of animals in the park, in addition to bison and elk, are wolves, foxes, coyote, black bear and birds of prey. A pair of cougars that had been part of the park have died, but Bauer said the park is hoping to obtain another cougar, also known as a mountain lion, in the future.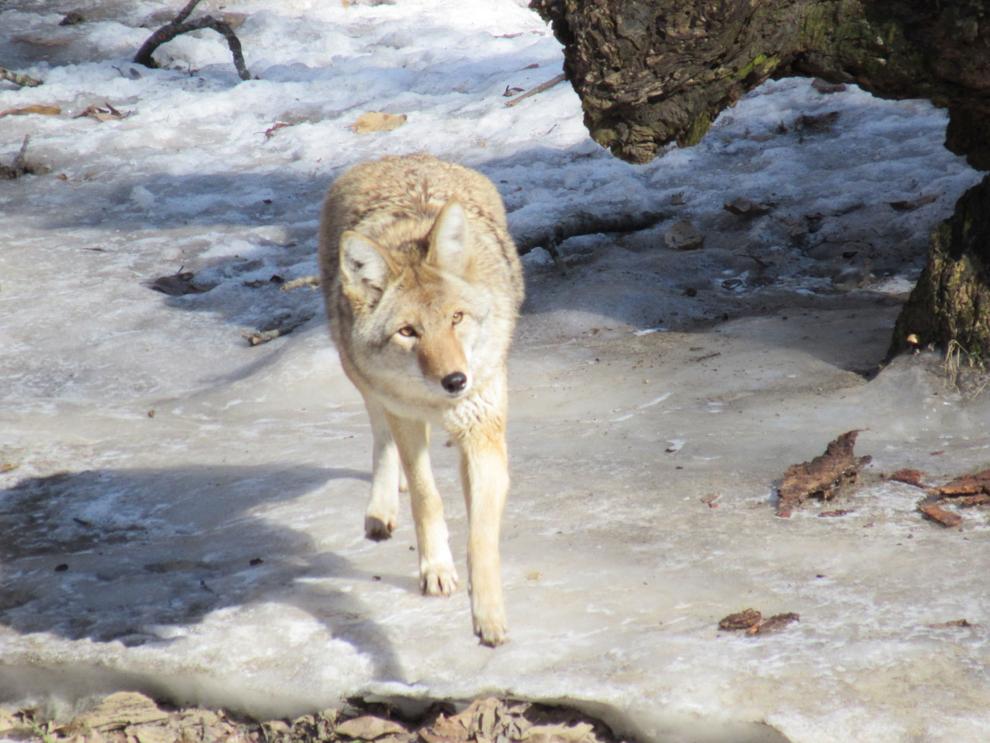 "With all the wildfires in California, we've been reaching out to see if any non-releasable ones are available," she said.
Another thing that sets Wildlife Prairie Park apart from a typical zoo is the outdoor recreation it provides. There are more than 20 miles of trails available for hiking, mountain biking and cross-country skiing. Several lakes on the 1,800-acre site are popular for fishing and also are open to kayaking.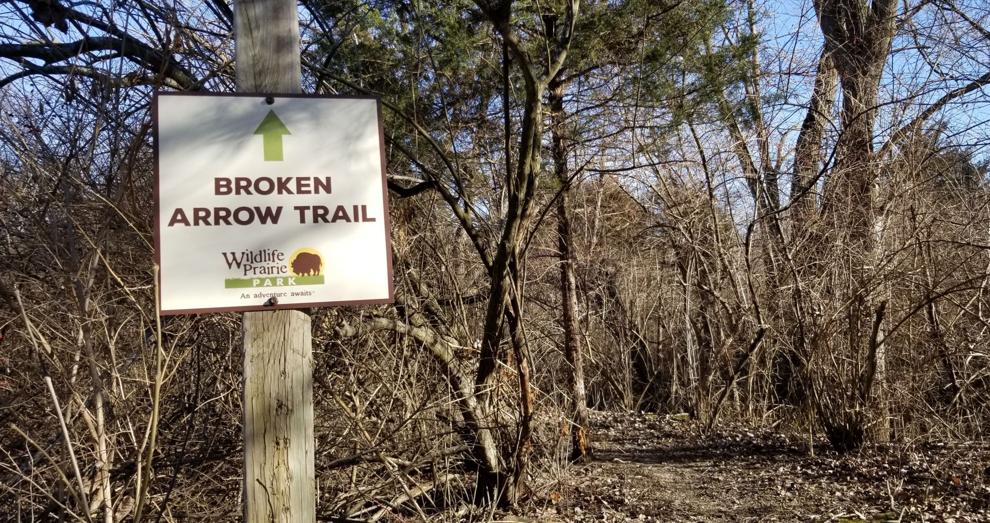 Keep your eyes open and you will see wildlife that are part of the natural area, not the exhibits. During my hike along the Floodplain Trail and Broken Arrow Trail, I saw whitetail deer, a red-tail hawk, a Cooper's hawk and raccoon tracks.
A personal highlight was seeing my first-ever northern saw-whet owl. My clue was seeing "whitewash" — bird poop — on the trail under a cedar tree. It took a while to find the well-camouflaged diminutive bird, slightly smaller than a screech owl, hidden in the cedar branches.
Although it won't be back in operation until April 1, the Prairie Zephyr train is a good way to see the park.
The park also has what Bauer describes as an "eclectic mix" of lodging, from tent camping sites and converted grain silos to cottages and "the cabin on the hill."
There also are numerous educational programs, such as "Keeper for a Day." More details are on the park's website, wildlifeprairiepark.org.
---
Explore Wildlife Prairie Park
Contact Lenore Sobota at (309) 820-3240. Follow her on Twitter: @Pg_Sobota