BLOOMINGTON — A proposed redevelopment of the West Market Street Plaza will become a reality soon due to strong support from the business and residential community say two west side Bloomington leaders behind the project.
About 60 people attended a community forum at Mt. Pisgah Baptist Church Saturday evening where the preliminary architectural drawings for the project were unveiled.
"We were beyond pleased with the turnout," said Laurie Bell, who organized the event along with Arthur Haynes. "We had such a great mixture of people. We had people who lived in the neighborhood of West Market Street, people who were on the original West Bloomington Task Force that produced the West Bloomington Neighborhood plan, people that had businesses in west Bloomington, people who grew up in west Bloomington and four members from the City Council. Everyone is just so excited about a new day for West Market Street."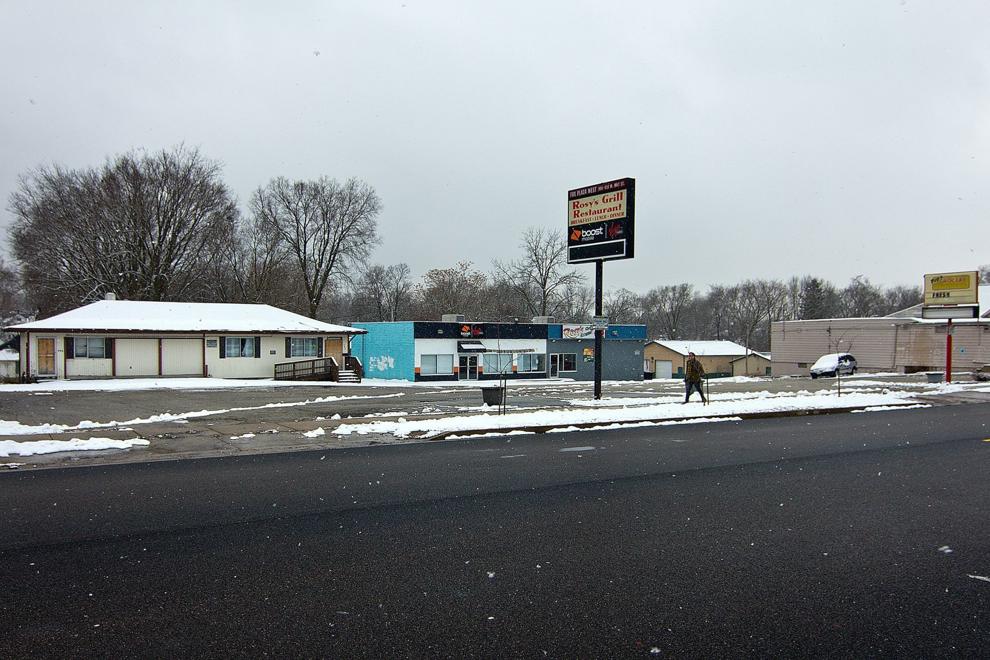 "The next step is to purchase the property and to submit some grant requests to purchase the property," Haynes said.
Once built, the West Market Street Plaza is expected to be home to several retail businesses, at least two community service agencies and a grocery store.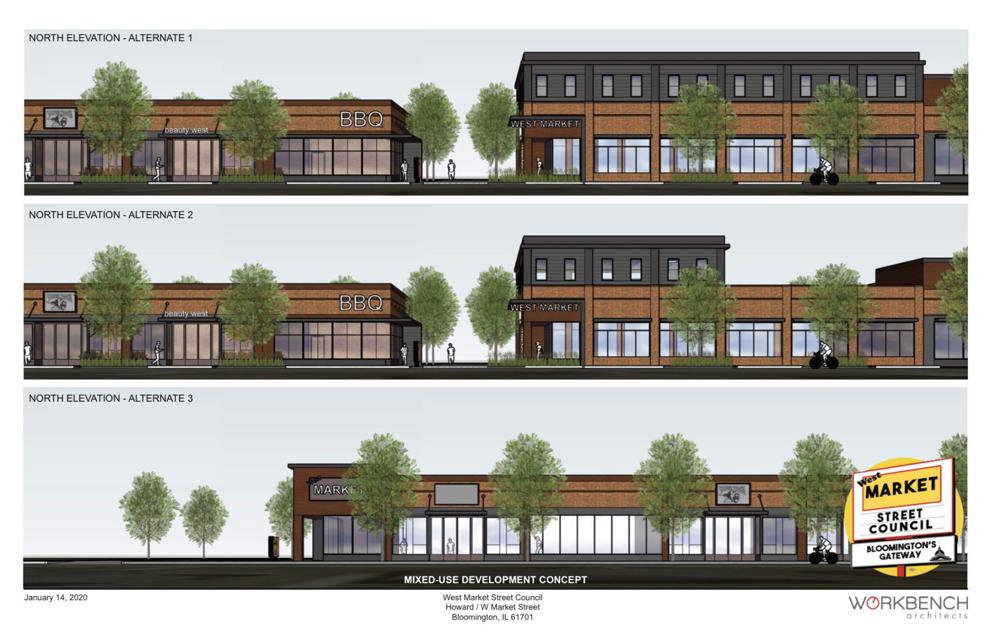 "We have yet to decide if the grocery store is going to be owned by a nonprofit in our community, owned and operated by a nonprofit in our community or just a free-standing store operated by a nonprofit in our community," Haynes said. "But we do know it will be a nonprofit grocery store, but we have to raise all of the capital for the store so we don't have a mortgage and all of that overhead to deal with."
Other businesses, including the Silver Back Apparel Company and One Stop Print Shop owned by Haynes, a food caterer, a yoga studio and a gourmet popcorn shop, have all expressed interest in locating to the plaza, Haynes said.
Both admit there is still much work to be done and the preliminary sketches done by Workbench Architects of Bloomington are just to give an idea of what the proposed property could look like someday. A definite timetable has not yet been set.
"There is still a lot to be determined," Bell added. "We wanted to show people that this will be a mixture of retail and community service and we wanted to let people know how viable it will be to have a grocery store in a food desert. We know it won't be easy. If it was a simple matter of building a grocery store to make money, one of the big grocery stores would already have done it. But we presented research on the different models people have used when opening a grocery store in a food desert and we feel a nonprofit store is the best solution."
The key, she said, is to open debt-free and then rely on sales revenue for operating costs.
"The community support to get that grocery store and outfit is a big part of the project ahead of us," she said.
Photos: Dreams are being built at an old grocery store
063019-blm-loc-4training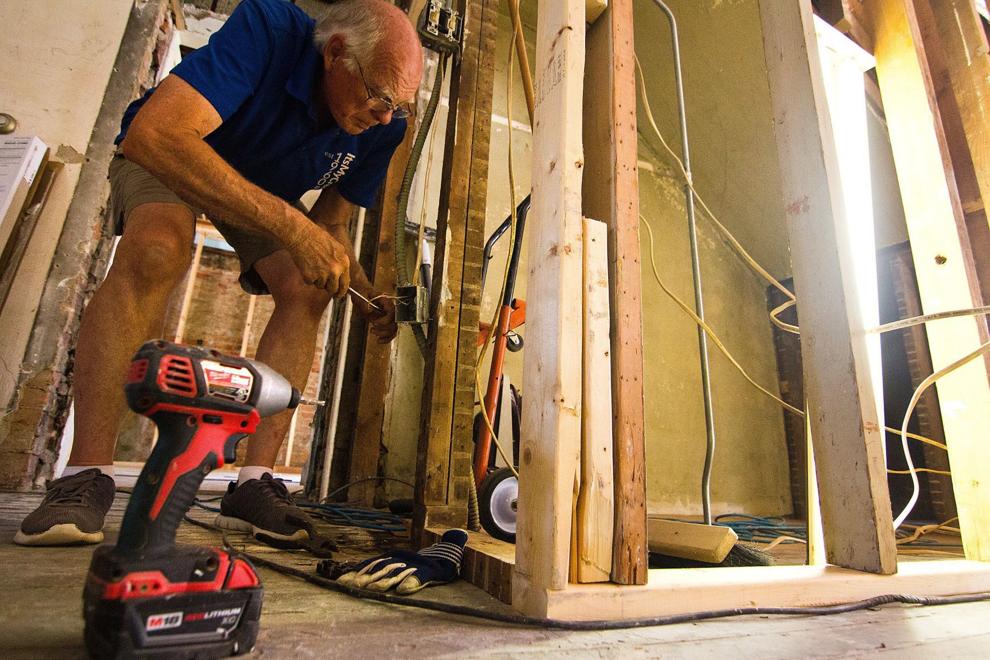 063019-blm-loc-7training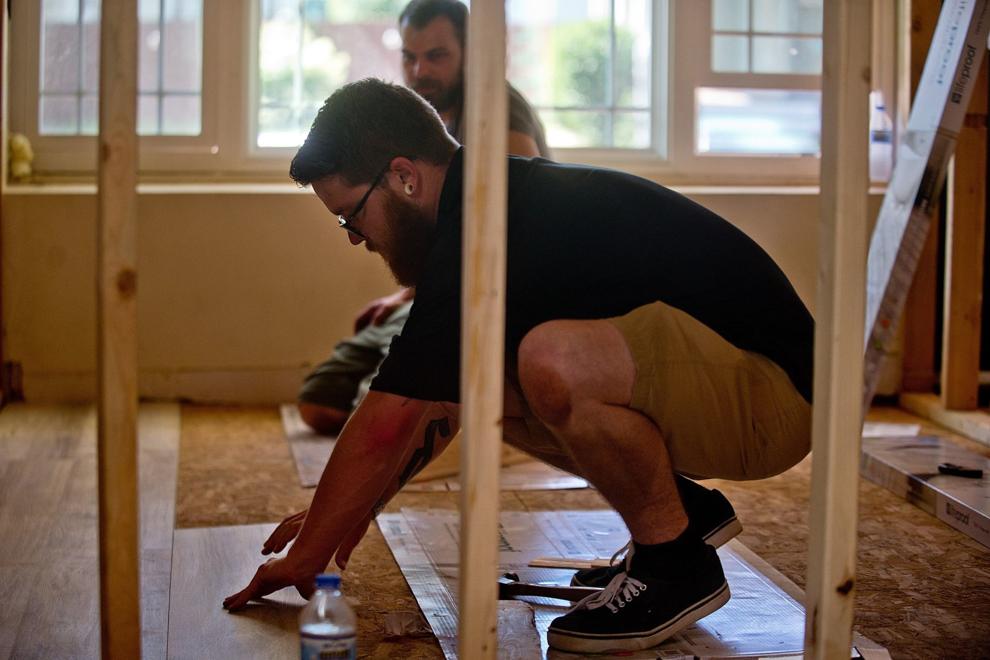 063019-blm-loc-5training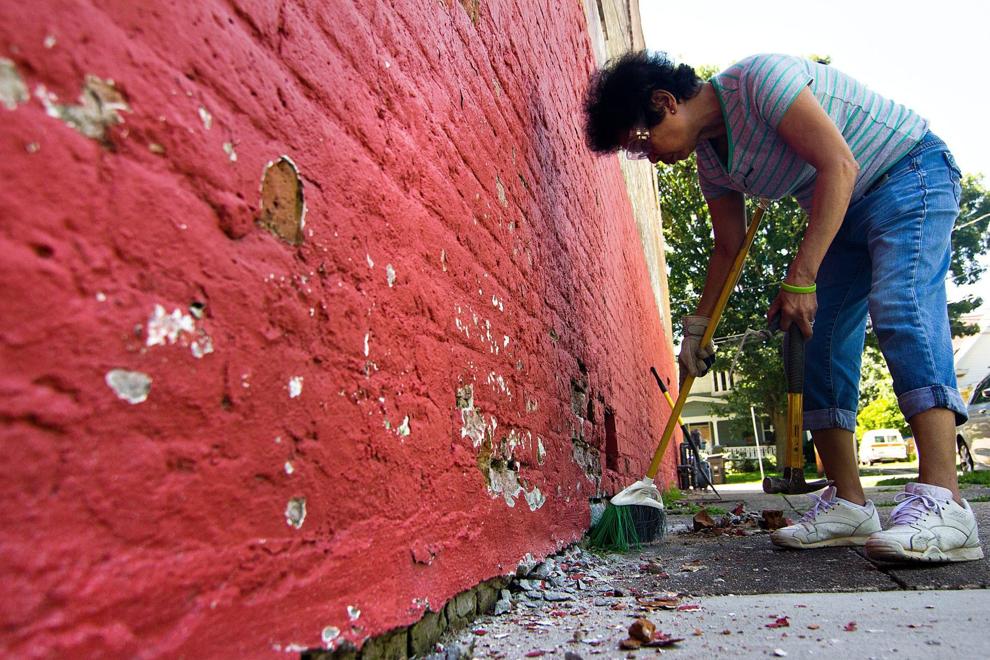 063019-blm-loc-9training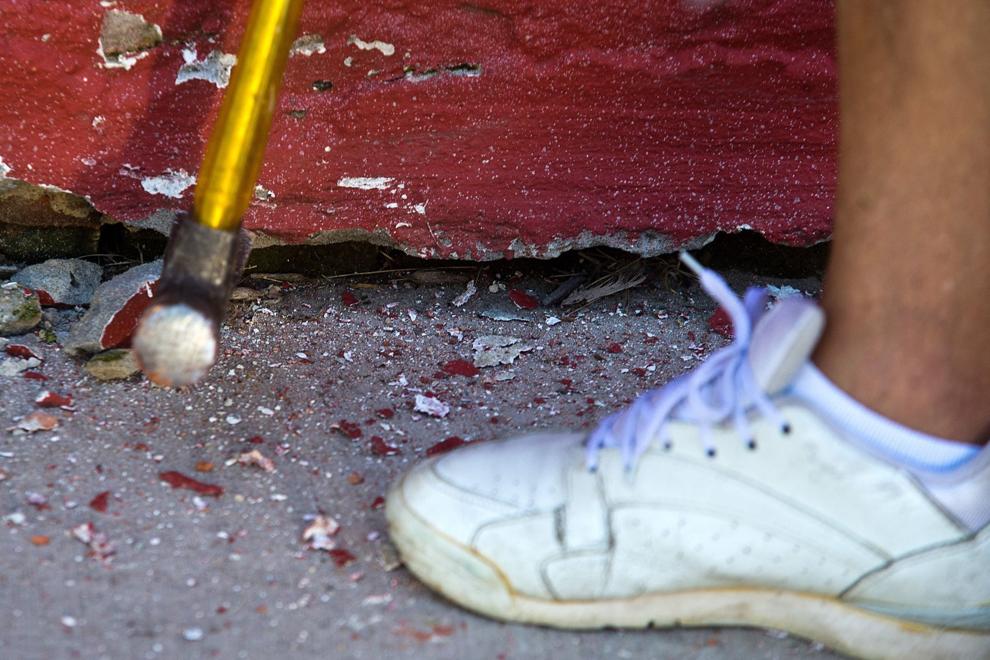 063019-blm-loc-1training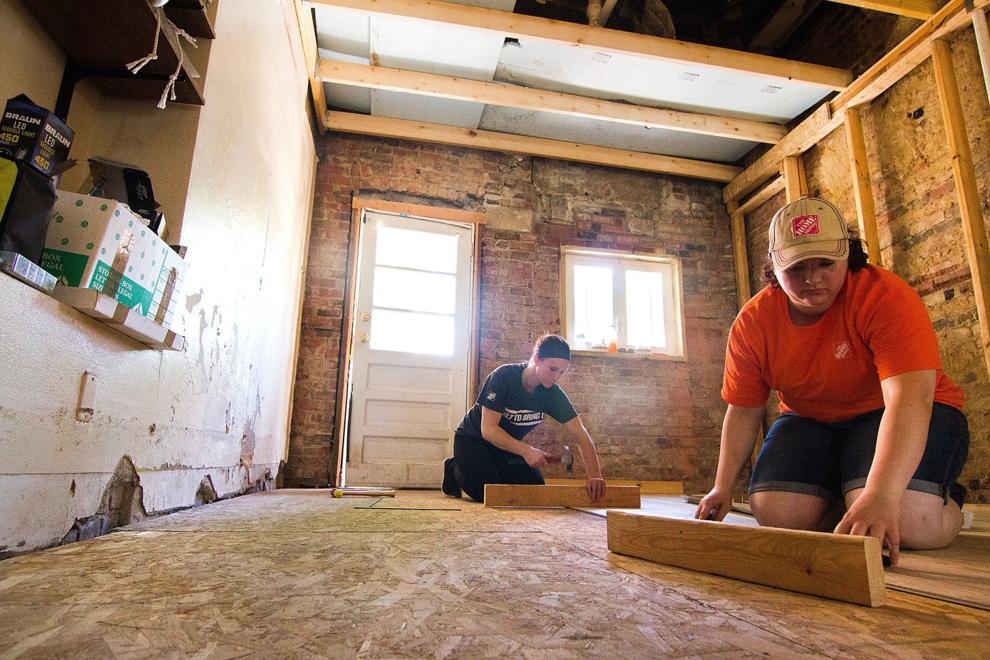 063019-blm-loc-8training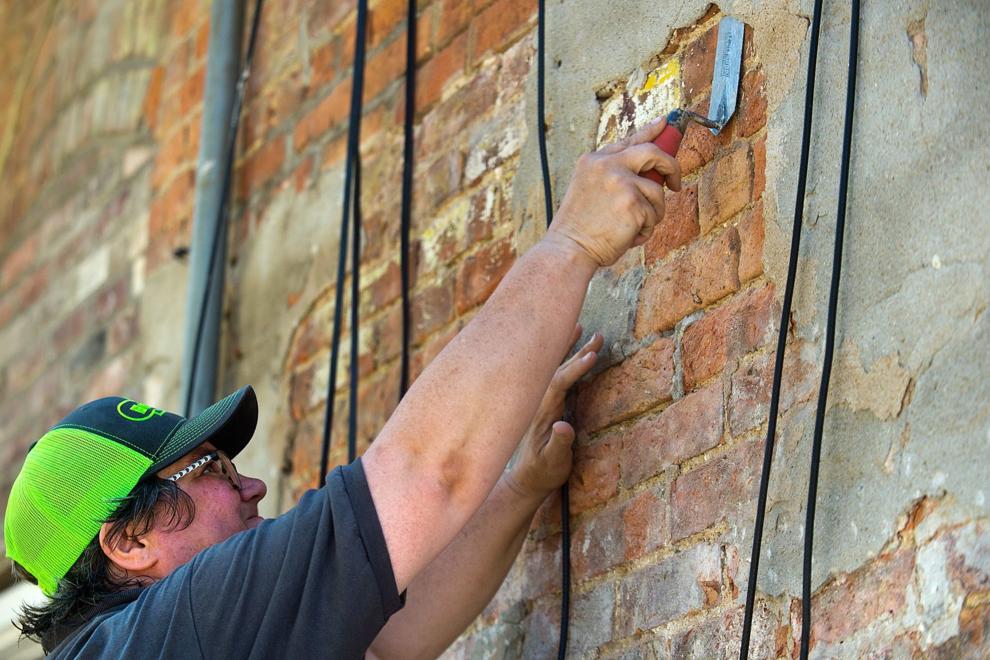 063019-blm-loc-2training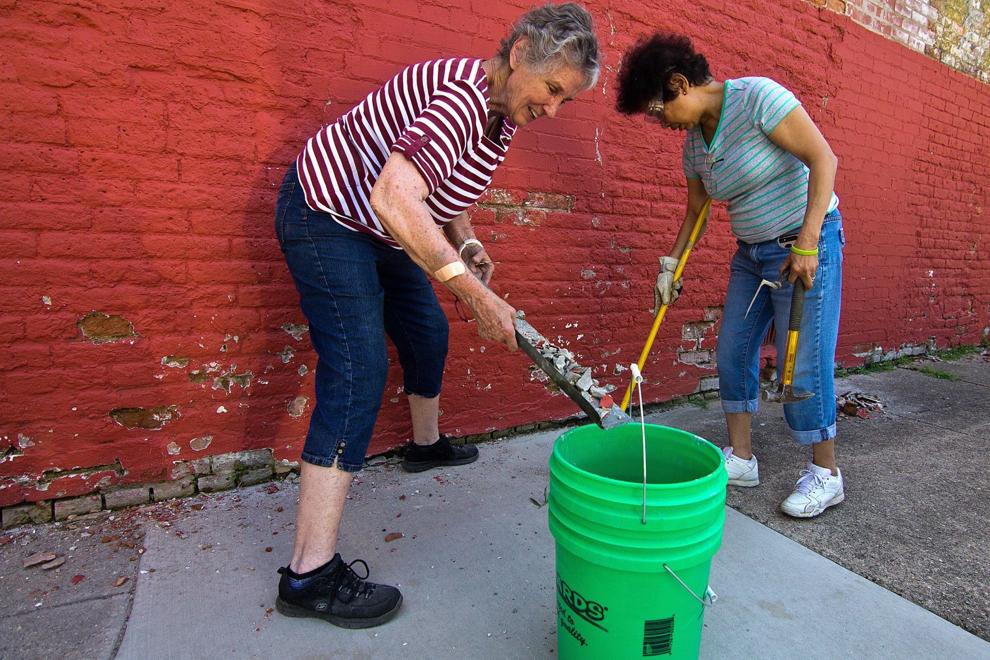 063019-blm-loc-10training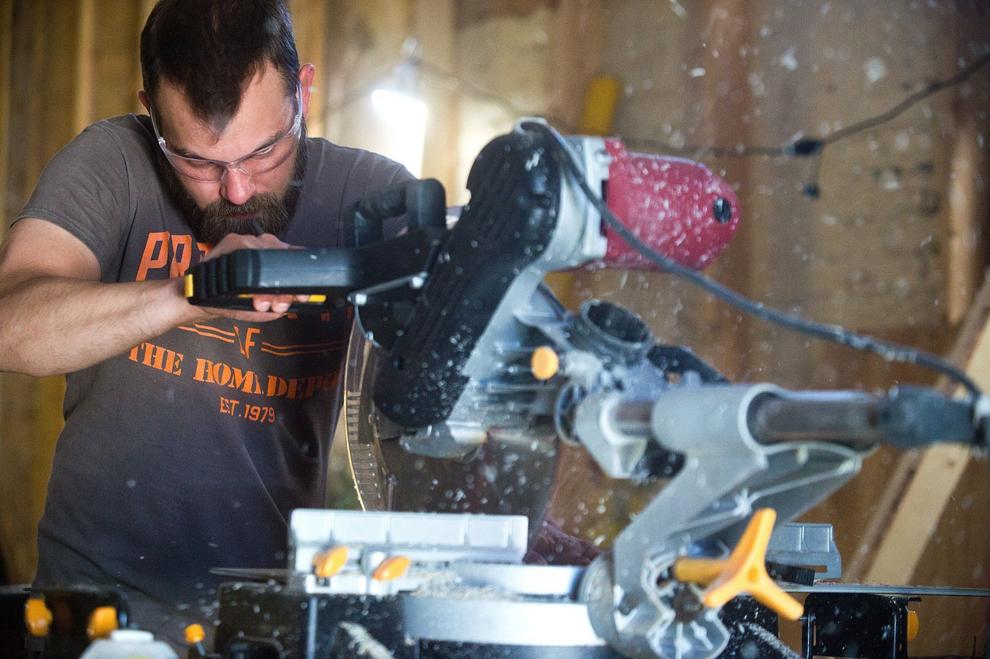 063019-blm-loc-6training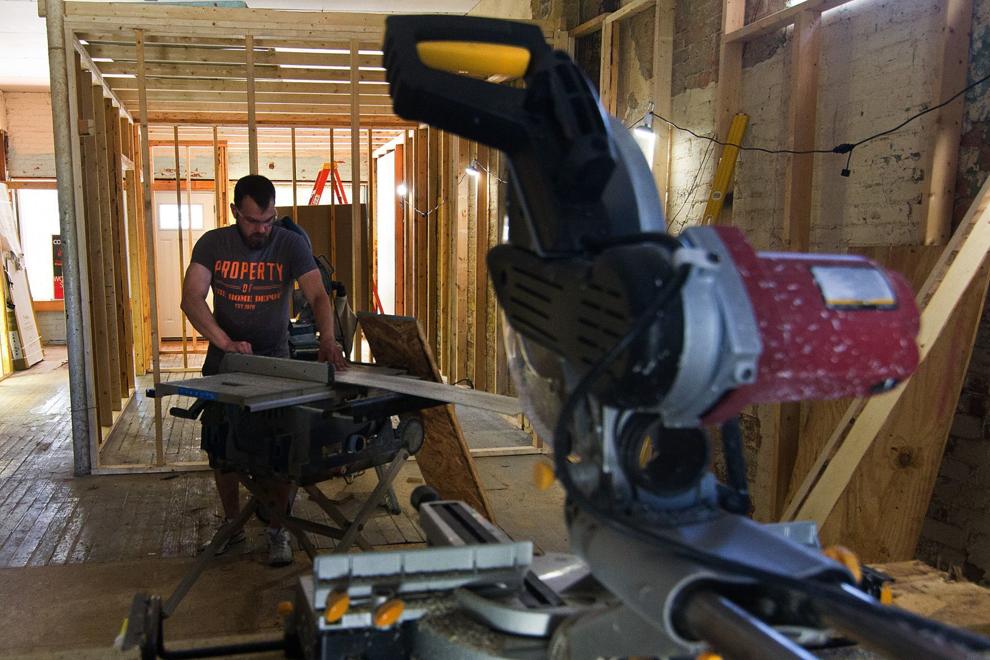 063019-blm-loc-3training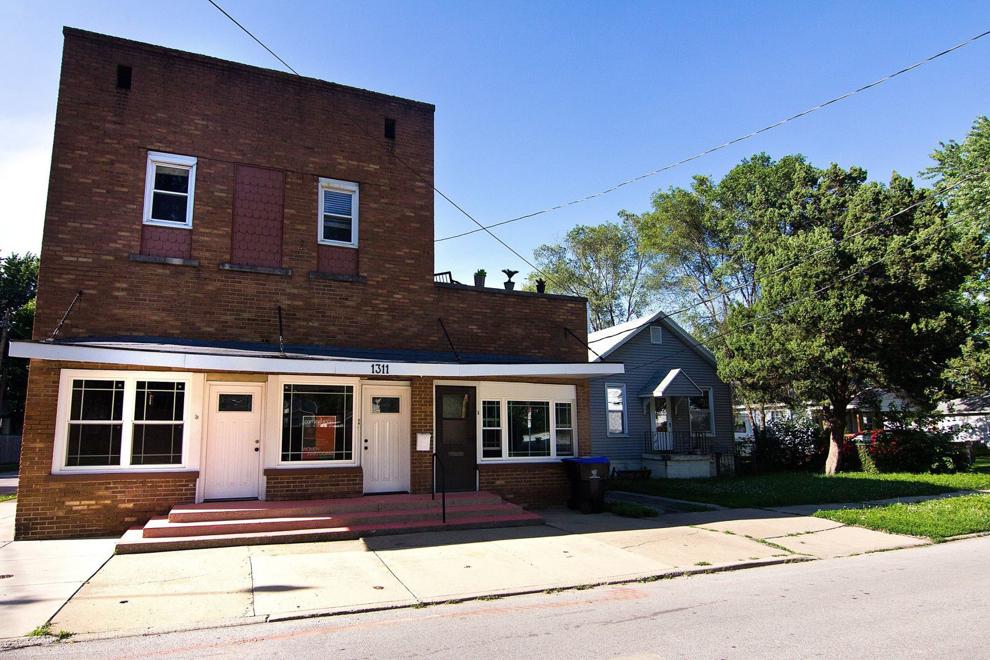 Contact Kevin Barlow at (309) 820-3238. Follow him on Twitter: @pg_barlow