BLOOMINGTON — They served their country and after returning home, found themselves fighting enemies from within and little sympathy for their battle against the lingering effects of their military service.
Veterans are less likely to be incarcerated than non-veterans, but when they do become involved with the criminal justice system, a link commonly exists between their trauma, mental health or substance abuse issues and their time in the military.
Veterans treatment courts provide assistance with those issues while giving veterans a chance to erase their criminal record.
Jacob Collins joined the Army at 19. He was assigned to Fort Bragg in North Carolina. A year into his training as a cook, the Bloomington native started using "Spice," a form of synthetic marijuana. His drug use forced him to leave the Army just shy of his 21st birthday.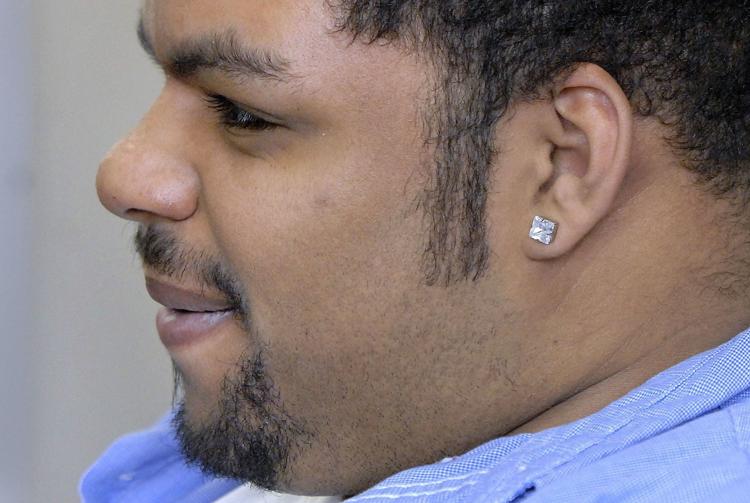 Collins' first encounter with police was in 2013 when he was charged with supplying alcohol to a minor. He was placed on court supervision.
"From then on, it stuck and stayed," Collins said of his contact with police. A felony theft case followed a year later and a domestic battery charge was lodged after a 2015 dispute.
Collins credits the birth of his first child, and intervention from God and his McLean County probation officer at the time, Jeff Miller, with helping him avoid a more serious criminal record. Facing a revocation of his probation on the domestic battery offense in April 2018, the 27-year-old began to take stock of his life.
Miller "really laid it out for me because at the time I was still using drugs every day," said Collins. Miller offered Collins a choice: three days in jail for violating his probation, or apply for a spot on the veterans treatment court that covers McLean, Ford, Livingston, Logan and Woodford counties.
"I wasn't hopeful I could do it," said Collins. "The big deal for me was an expungement at the end of it. Before that point, I knew I was gonna die an addict."
Collins set aside his skepticism and agreed to a new, two-year probation term with the veterans court program.
Relating to veterans
Judge Charles Feeney served as a judge advocate general in the Marine Corps and another 20 years in the reserves before being assigned to lead the veterans treatment court. Feeney is part of a team that includes a case worker, public defenders, prosecutors, probation officers, police officers and Veterans Administration staff from across the judicial circuit who meet weekly to review the progress of those enrolled.
The relationship between the veterans and team members, including the judge, is strengthened by their common experiences as military service members — the majority of the team are veterans.
"We're able to relate to the veterans in a way that's impossible to explain at times," said Feeney.
Veterans understand the concepts of honor and dignity and when they fall short of the standards they vowed to uphold as military service members, "they fail in a more cataclysmic way," said Feeney.
For Collins, having a judge who understood his personal struggles was a new experience in the courtroom.
"There are certain things I just don't have to explain to him," he said.
Other veterans receive similar support from Feeney and the team. During one of her weekly court visits, a female veteran expressed frustration with a person close to her and the challenge his drinking posed to her sobriety.
"Positive peer relationships will carry you through these difficult times," the judge reminded her, adding "at some point we have to stand up for ourselves and if other people don't see that, they can go pound sand."
The veterans range in age from their 20s to 60s with most branches of the military represented. To qualify, defendants must be eligible for veterans benefits and have a need for services as defined by the federal Veterans Administration, the screening agency for potential participants.
In April 2018, Collins met his addiction head on when he spent seven weeks in a drug rehabilitation program at the VA Hospital in Danville.
"My whole life changed. I got a stronger faith. My bond with my family got stronger," Collins said of his third stint in rehab.
Two months later, Collins relapsed by smoking marijuana.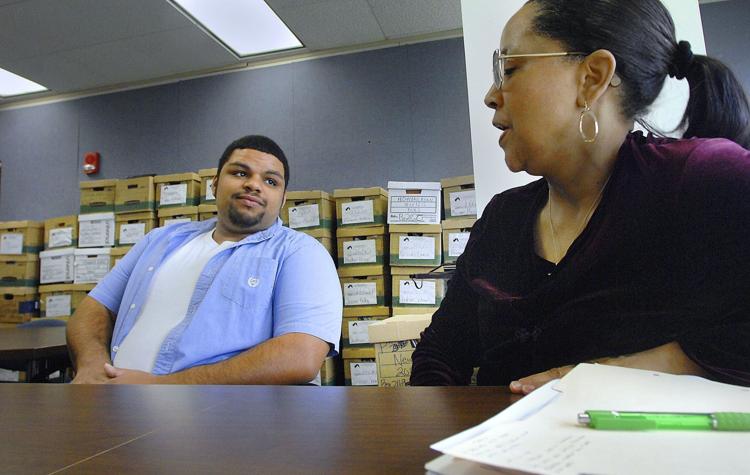 Marianna Metoyer, an Air Force veteran and assistant public defender who works on the team, recalled Collins' reaction to his relapse.
"He was harder on himself. That was a huge turnaround for him," said Metoyer.
Restoring relationships
Collins, now six months clean and sober, has restored his relationship with his family that now includes three children. The guy they once avoided is gone.
"The greatest thing is that I can look in the mirror. I can feel good about Jacob," said Collins.
Veterans courts are currently operating in 22 Illinois counties. The state law mandating the courts in each judicial circuit allows existing drug and mental health courts to accept veterans into their programs. Planning is underway in many circuits that are waiting to complete their required state certification before opening.
According to Justice for Vets, about 180,000 veterans are serving time in jail or prison. More than 80 percent of those involved in the justice system had a substance abuse disorder before their incarceration and 25 percent were mentally ill, according to the Virginia-based division of the National Association of Drug Court Professionals.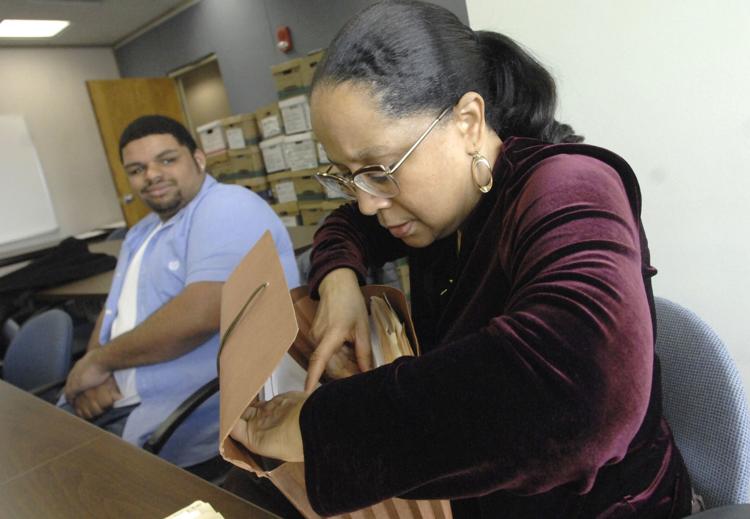 When veterans receive treatment, they often are able to return to work or pursue classes they had eliminated as a possibility during their mental duress. Others receive assistance in securing their disability benefits.
"Some of the deepest, most traumatic wounds are the psychological ones," said Feeney. 
Through his work on the court team, Feeney hopes to offer veterans the type of help that was lacking a decade ago when prison was the only option for a veteran he sentenced on drunken driving charges.
"It was a very sad day for me. I thought, 'As a society, we did this to him. We sent him to war and we need to bear the burden to make him as whole as possible.' That's what we owe our veterans."
---
Photos: Relationship between veterans and new court leads to healing