Sunday, Jan. 5
Courts provide interpreters as needed
Illinois courts are required to provide interpreters for those with limited proficiency in English, and a policy developed by the Illinois Supreme Court encourages them to use interpreters who have met standards to become either certified or registered. The state will reimburse all costs for the use of qualifying certified interpreters and sign language interpreters who are listed on its registry or who are certified in other states. It will reimburse $30 an hour for registered interpreters.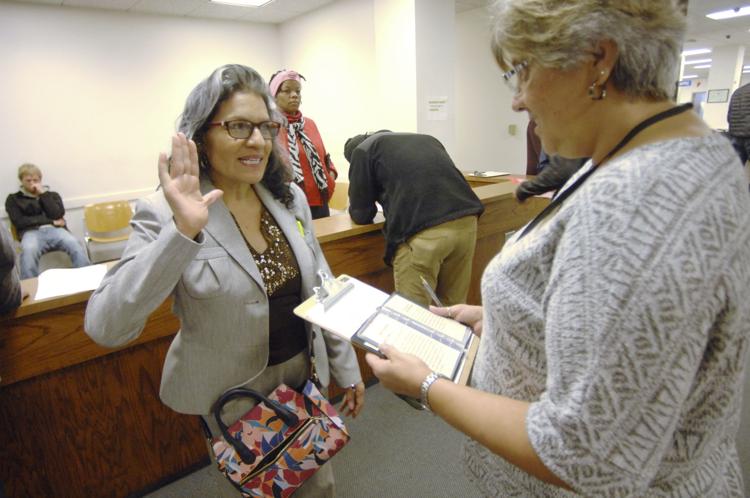 But court administrators and judges say it is sometimes easier to allow a family member or friend to interpret for the defendant, noting the difficulty of finding certified or registered interpreters for uncommon languages and the time it may take to schedule an interpreter for a relatively minor case.
William Scanlon, McLean County's trial court administrator, said interpreters are regularly present in courtrooms. In 2018, the greatest number of cases in the Eleventh Circuit, about 450, required Spanish translation. Scanlon said most were likely in McLean County.
Monday, Jan. 6
Ex clerk hopeful running for party chairman
Nikita Richards is running for chair of the McLean County Democratic Party. The U.S. Navy veteran is the first candidate to announce publicly for the seat. Current Democratic Party Chair Erik Rankin has announced his intentions to run for McLean County Circuit Clerk and will not seek an additional term.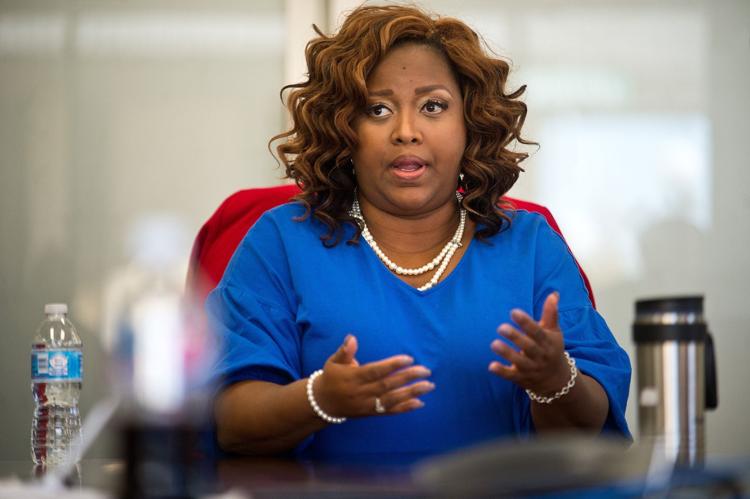 Richards serves on the Illinois Council on Women and Girls and is the employment coordinator for the city of Bloomington. Richards served on Gov. J.B. Pritzker's transition team, and received her master's and bachelor's degrees from Illinois State University.
She was a McLean County Women of Distinction nominee in 2019.
Democratic precinct committee members will elect a new chair following the March 2020 primaries.
In November 2018, Richards was defeated in a race for McLean County Clerk by incumbent Kathy Michael.
Tuesday, Jan. 7
Town councilman questions memberships
A Normal councilman wonders if memberships to local business organizations such as the Normal Uptown Business Association and the McLean County Chamber of Commerce could be considered conflicts of interest.
"I am pro-business, I mean super pro-business," said Councilman Stan Nord. "But I think business and government should not be doing business together. Government should be independent of business."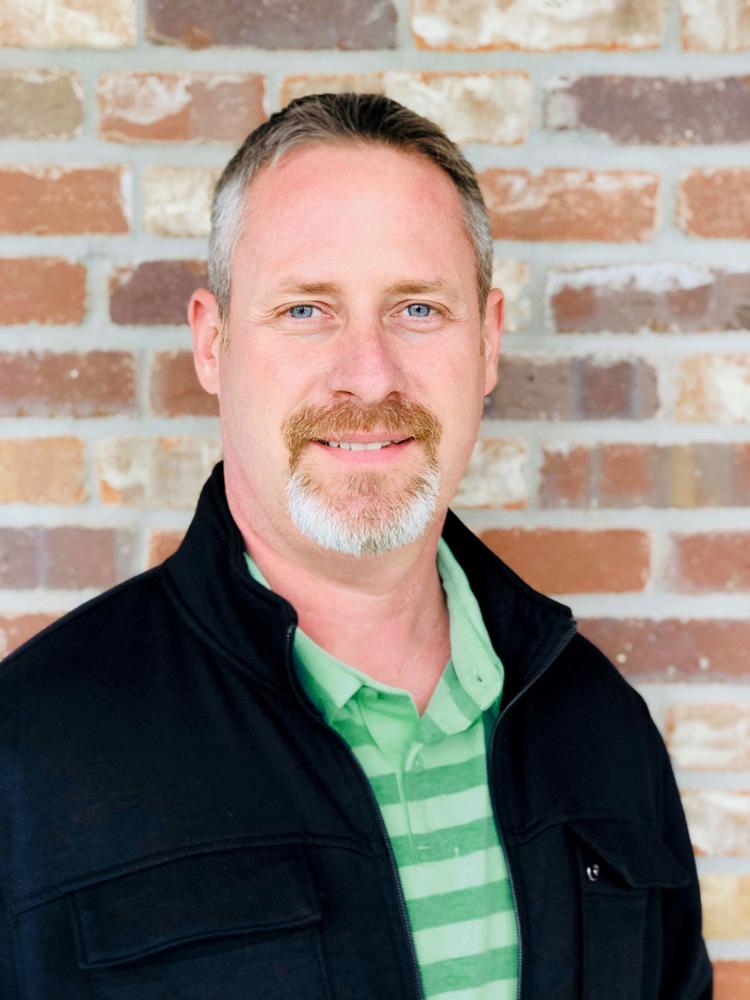 Nord raised his concerns during the Normal City Council meeting.
Nord said in FY 2018, the town gave the Chamber of Commerce $43,344 which included fees for a membership and other donations for business development. The NUBA received $10,000 plus assorted in-kind donations this year, he said.
Nord said he has concerns because the Chamber, for instance, endorses candidates through its Political Action Committee.
Nord did not propose cutting funding for the organizations, but would rather not be tied to a membership.
Wednesday, Jan. 8
CVB delays plan for sports complex
The Bloomington-Normal Area Convention and Visitors Bureau put off approving a revised plan for a $43.6 million sports/entertainment complex and spending up to $60,000 for the project's consultant to update its nearly two-year-old feasibility study.
The board unanimously voted to delay the vote at least until its next meeting in March.
"We need to go back and figure out where the municipalities stand on this topic, so the CVB has an understanding what a scope of work would look like if there is support," said CVB board member and Bloomington Ward 7 Alderman Scott Black, who proposed the delay. "And if there is not support, we stop investigating something that has no support."
While the project previously was described as a multiple-sport complex, the consultant, Florida-based Sports Facilities Advisory has re-defined it as "a mixed use, year-round, regional destination for a wide range of multi-generational events, combined with robust sports tourism operation."
Black and Mayor Tari Renner are among five Bloomington representatives on the nine-member board.
After conducting a three-month study, SFA at a public presentation in July 2018 said it could be financially feasible to develop a sports complex featuring 16 outdoor fields plus five more multipurpose fields or two baseball or softball fields that could be used year-round under a dome.
The $47,000 cost of SFA's fesibility study was paid for by the city of Bloomington, the town of Normal and the CVB. The study had figures, projections and options that would expire after 1½ years.
Thursday, Jan. 9
Man accused of New Year's Eve shooting
An arrest has been made in connection with the New Year's Eve shooting death of Tariq L. Houston.
Dewon I.C. Griffin, 19, of Bloomington was arrested late Wednesday afternoon on first-degree murder charges and held without bond at the McLean County jail. The McLean County State's Attorney's Office is reviewing the case to determine if additional charges are appropriate.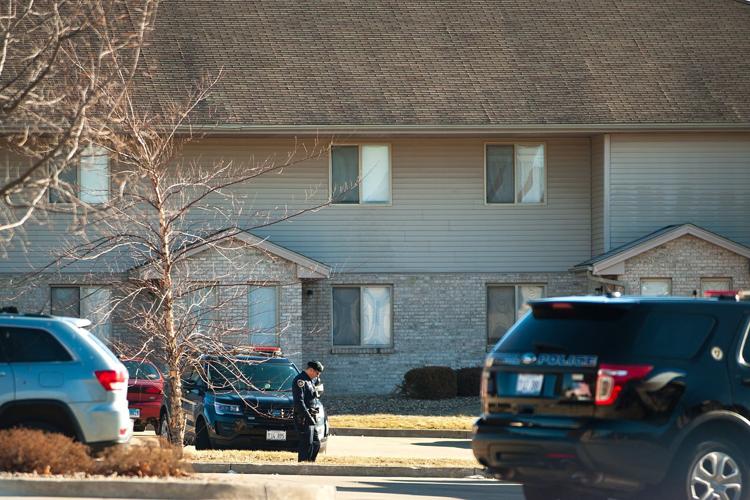 Houston, 17, of Springfield and recently of Decatur, was shot in the abdomen and died of the wound. Police found Houston in a parking lot outside Heartland Village Apartments in the 1700 block of Putnam Avenue in northwest Normal about 11:40 p.m. on New Year's Eve.
Normal Police Chief Rick Bleichner said Houston attended a party, a disagreement between two groups escalated, shots were fired and Houston was struck.
Garrett R. Ahlfield, 18, of Bloomington, earlier was arrested for allegedly firing shots near Houston after Houston was fatally wounded but those shots didn't hurt anyone and did not result in Houston's death.
Friday, Jan. 10
Urbana health system buys Advocate hospitals
Advocate BroMenn Medical Center in Normal, Advocate Eureka Hospital in Eureka and all Advocate-affiliated sites in Central Illinois are being acquired by Urbana-based Carle Health.
Advocate Aurora Health, based in Downers Grove and Milwaukee, and Carle Health announced the acquisition Thursday. Governing boards of each health system have approved the plan, which is subject to regulatory approval.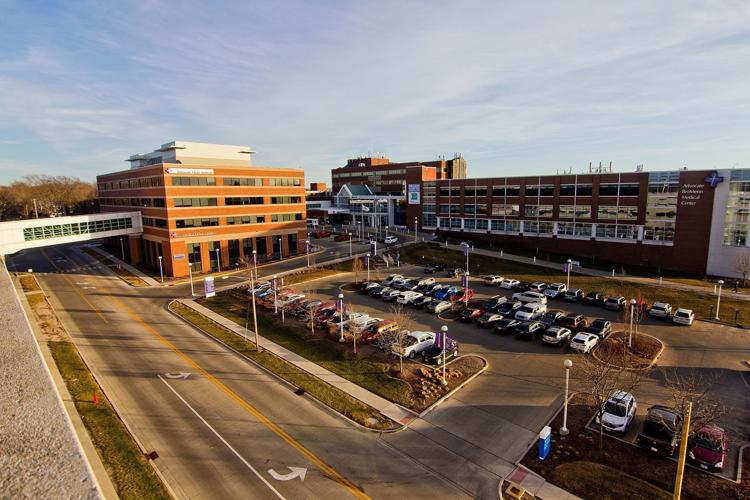 Colleen Kannaday, president of Advocate BroMenn and Advocate Eureka, and Dr. James Leonard, Carle president and CEO, told The Pantagraph that they expect the acquisition to close by mid-year. Terms of the transaction were not disclosed.
"From day one, we have no plans for staff changes or layoffs," Leonard said.
Kannaday will remain president at BroMenn and Eureka. The acquisition affects about 2,000 employees and includes BroMenn and Eureka hospitals and other Advocate enterprises in Central Illinois, including the medical group, home care and hospice and joint ventures including the Advocate BroMenn Health & Fitness Center, The Center for Outpatient Medicine and the Community Cancer Center.
Get local news delivered to your inbox!
Subscribe to our Daily Headlines newsletter.