BLOOMINGTON — When state police urged Central Illinois residents to #stayhomesaturday, it had an unexpected result:
Higher-than-usual calls for food deliveries.
The National Weather Service reported Jacksonville and nearby Franklin had received 13 inches before noon, as snow continued to fall in the afternoon.
In Bloomington-Normal, police reported few accidents. Tow truck companies stayed busy pulling cars from driveways and ditches; Illinois State University and the University of Illinois urged students to consider returning to campus Sunday, instead of Saturday, as they ended their winter breaks.
"We were pretty spoiled in December, since we didn't have much snow," said Kirk Huettl, a meteorologist with the National Weather Service in Lincoln. "It's been awhile so people will have to get used to driving in snow again."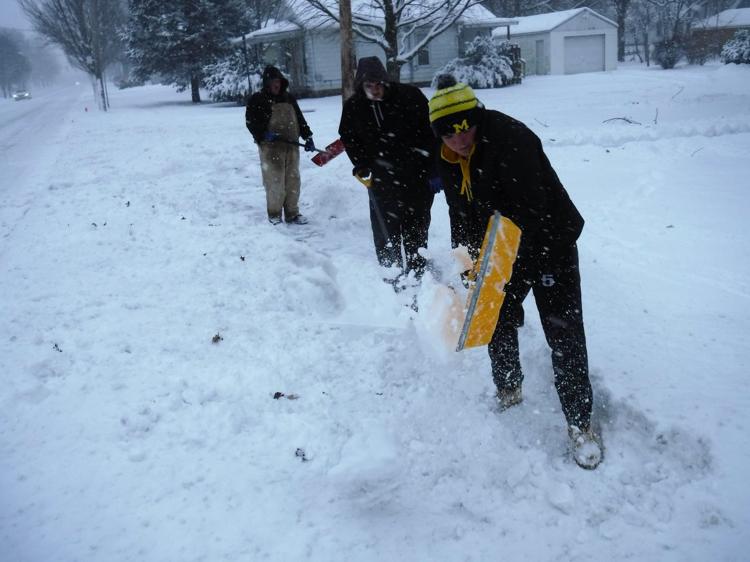 The storm was expected to last through most of Saturday, with a winter weather warning set to expire at midnight. At least 7 inches of snow had fallen in the Twin Cities by late afternoon.
The snow was blamed for a number of cancellations, including the 43rd annual Martin Luther King Jr. awards luncheon.
Bloomington and Normal both banned parking along snow routes, and Connect Transit canceled bus service for the day. McLean County issued a collision alert, advising motorists to delay reporting non-injury accidents. Illinois State Police reported handling 1,160 incidents by 1 p.m. and pushed a hashtag of #stayhomesaturday across social media to drive home the point.
In DeWitt County, an IDOT snow plow went into a ditch Saturday morning while clearing snow along state Route 54, according to the sheriff's Facebook page.
However, the snow didn't delay flights to or from Central Illinois Regional Airport, Bloomington. Utility companies reported no outages.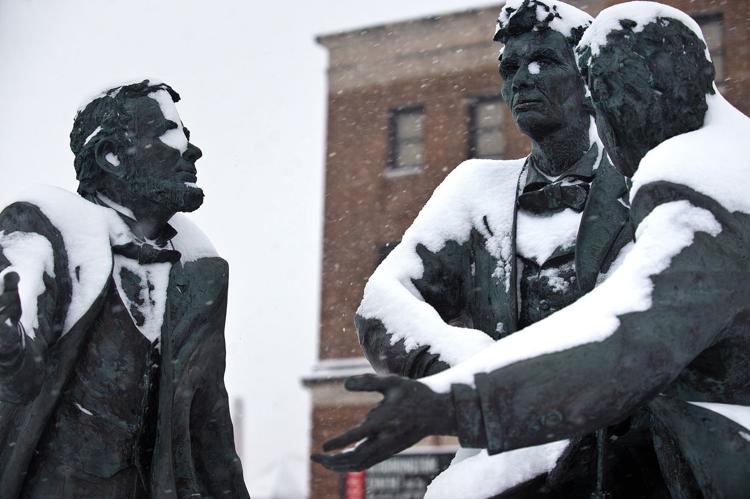 But while everyone else was encouraged to stay home, food delivery drivers were called out, said Beth Overholt, general manager of Jimmy John's, 203 W. Market St., Bloomington.
"For a Saturday, we have had more deliveries than normal," she said. "Enough to notice, but not a super significant increase."
Domino's, 305 W. Beaufort St., Normal, shortened the range of deliveries to just one mile from the store to keep drivers safe, said store manager Paul Loeffel.
His drivers didn't have any accidents, but road conditions slowed deliveries and forced drivers to take alternate routes.
"A lot of people didn't think it was going to be this bad," said Brad Brown, owner of Brown's Wrecker Service, 302 Brown St., Bloomington. "It's a lot heavier than what we're used to as far as accumulation."
Illinois Department of Transportation crews had pre-treated roads and bridges, but most major highways in Central Illinois remained at least partly covered with snow.
Wayne Aldrich, director of Normal public works, said the town's snowplow fleet was ready to go when the snow started. Bloomington snow crews treated bridges and hills with salt and then started plowing main roads, said Jim Karch, the city's public works director.
Karch said plowing can take 12 to 18 hours, depending on how much snow falls. "It's Illinois, so you can never tell until the snow has stopped," he said.
Ace Hardware, 204 E. College Ave., Normal, attracted people looking for shovels, salt, sleds "and just everything winter."
"I think with them changing the amount of snow multiple times of what we were going to get, it was a little busier last night," manager Kelly Warning said Saturday. "Then with how much snow we ended up getting, it seems like most people stayed home today."
Warning expects to see more customers Sunday, when the roads are safer.
---
Photos: Snowmania is running wild in B-N
011319-blm-loc-2snow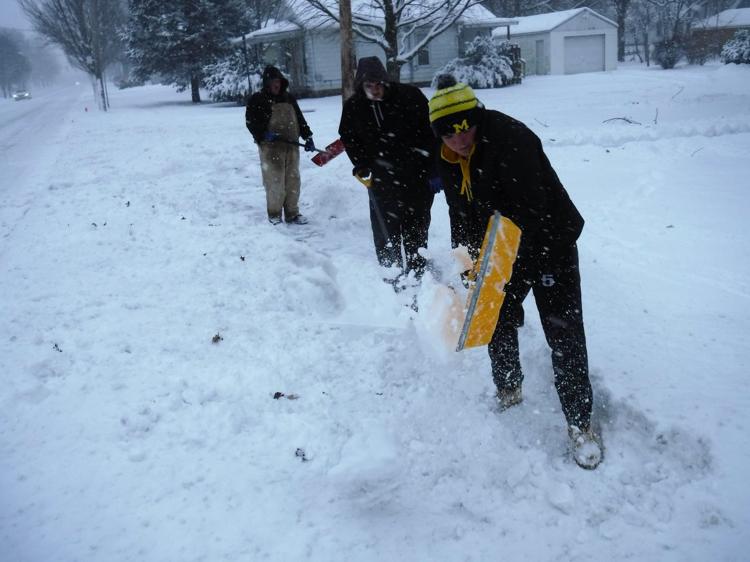 011319-blm-loc-7snow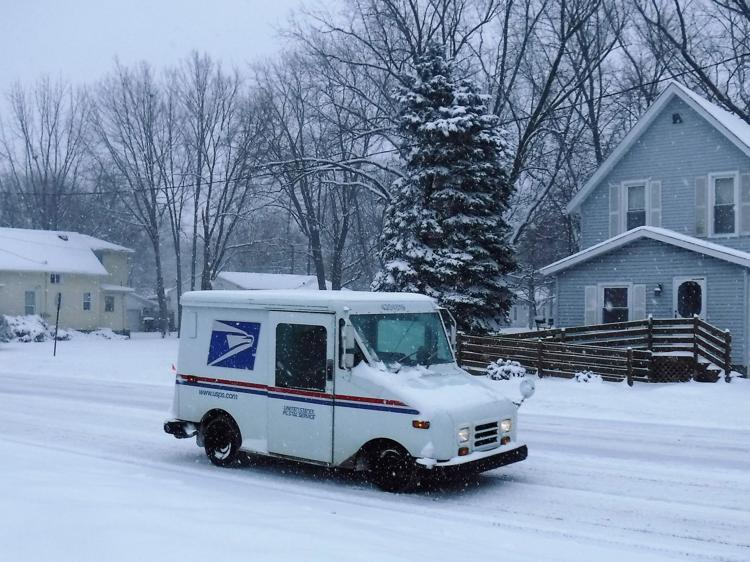 011319-blm-loc-8snow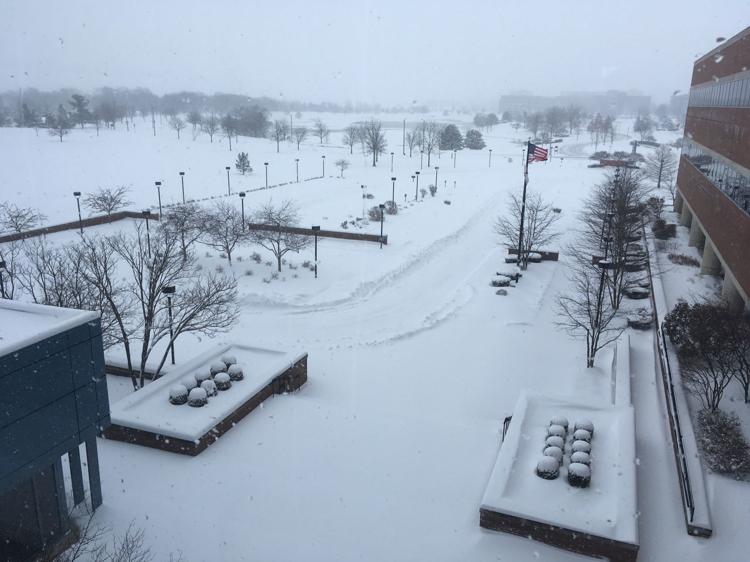 011319-blm-loc-6snow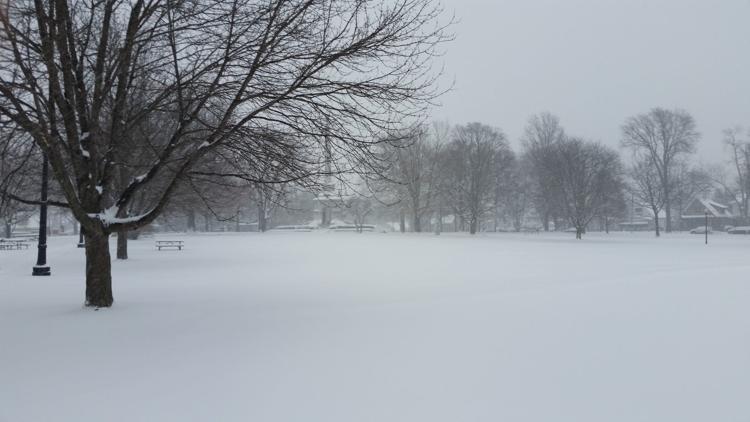 011319-blm-loc-3snow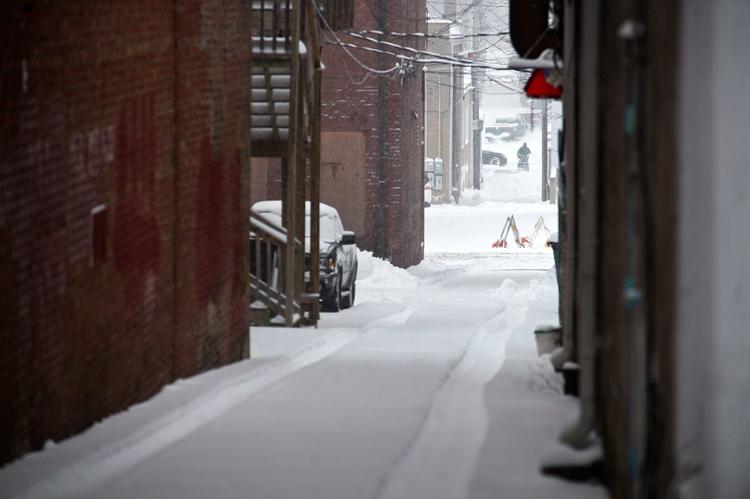 011319-blm-loc-19snow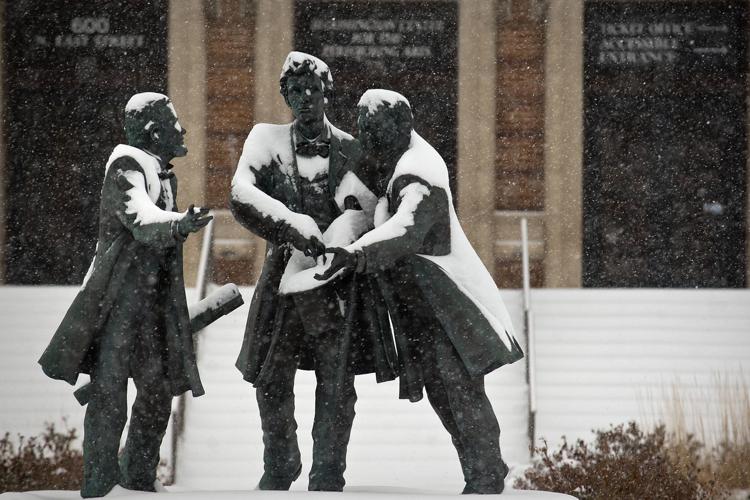 011319-blm-loc-10snow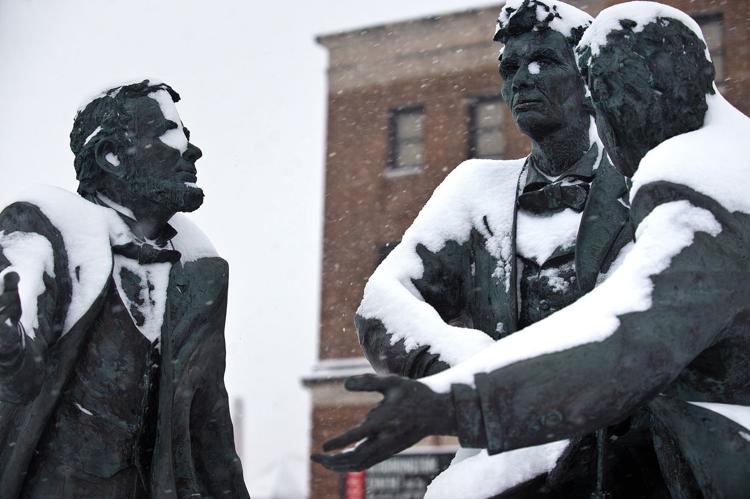 011319-blm-loc-13snow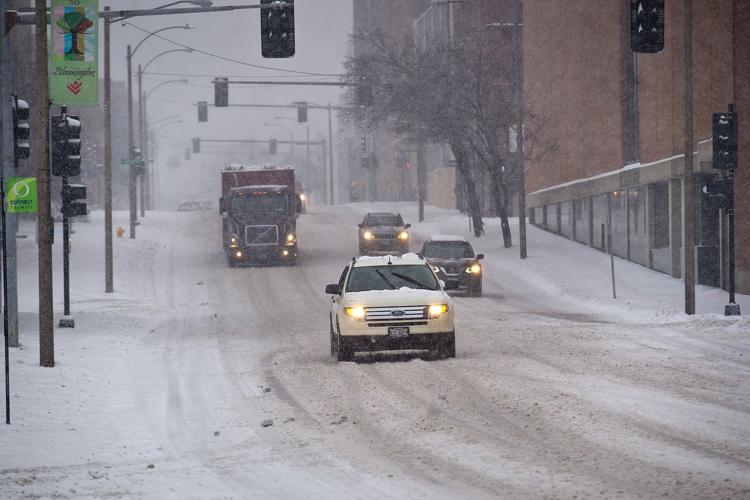 011319-blm-loc-4snow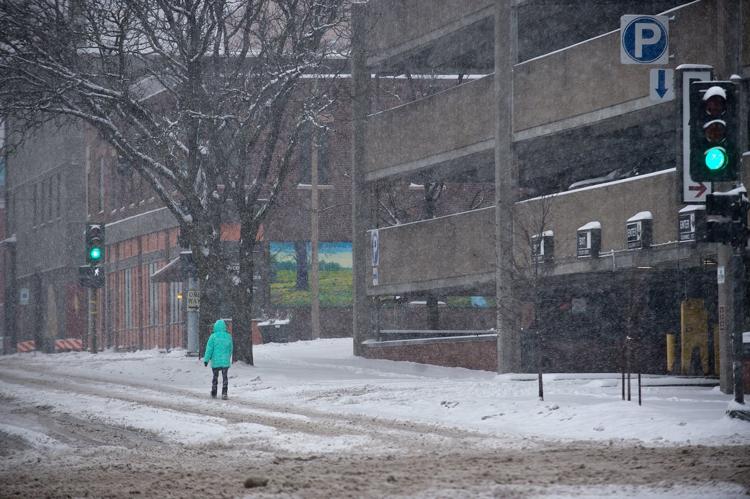 011319-blm-loc-5snow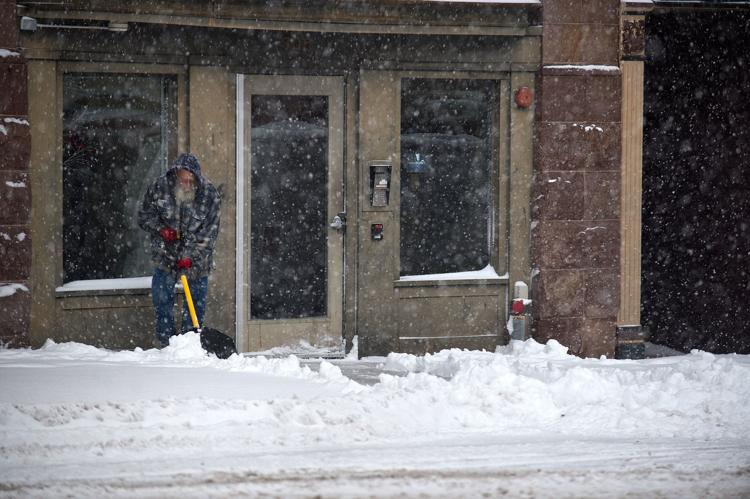 011319-blm-loc-20snow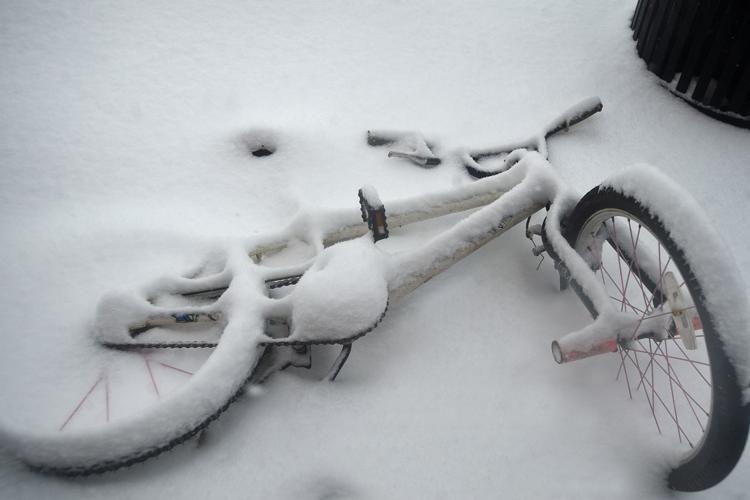 011319-blm-loc-11snow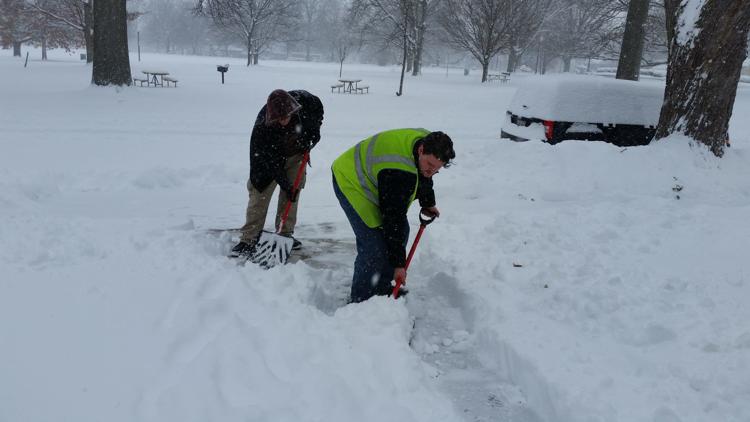 Snow angel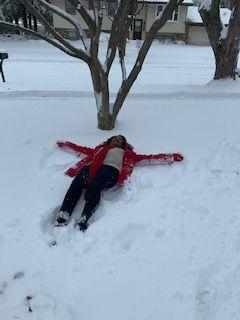 011319-blm-loc-12snow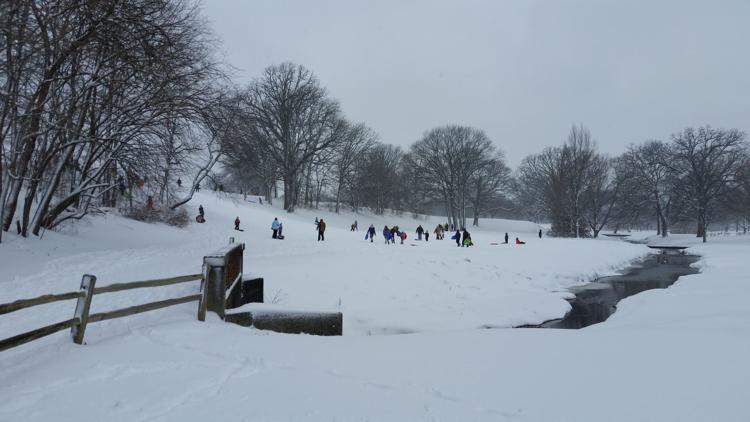 011319-blm-loc-18snow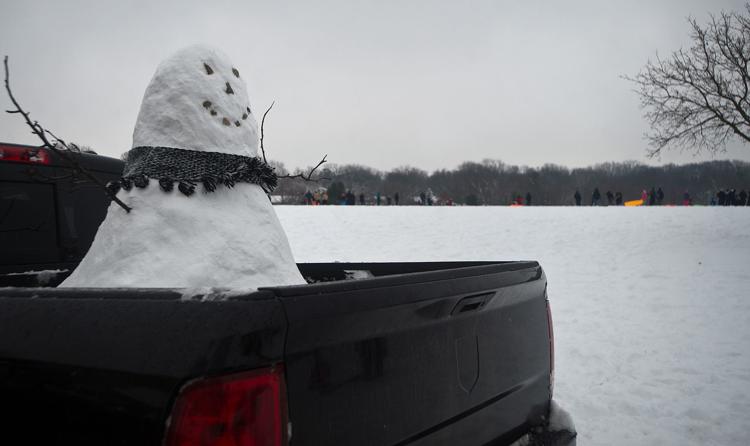 011319-blm-loc-14snow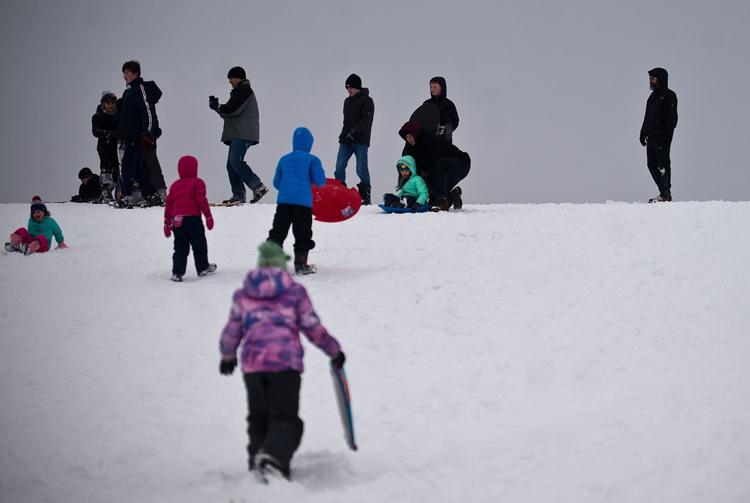 011319-blm-loc-15snow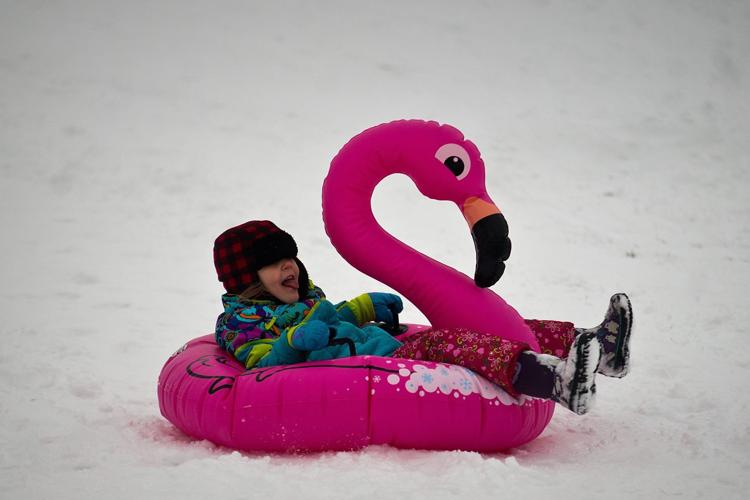 011319-blm-loc-16snow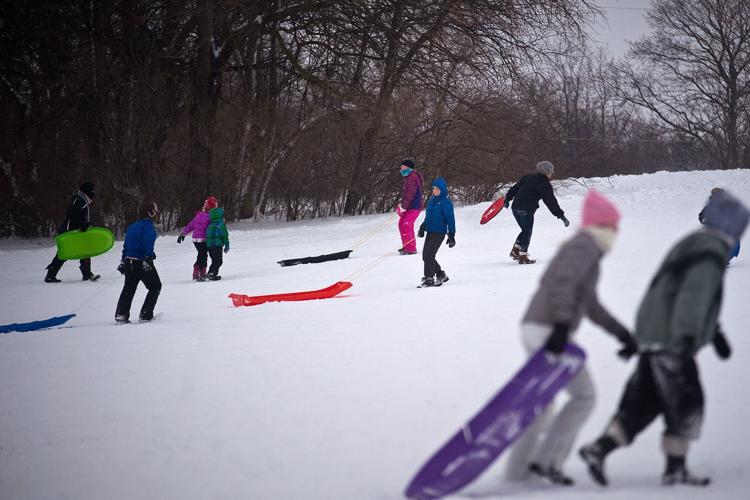 011319-blm-loc-17snow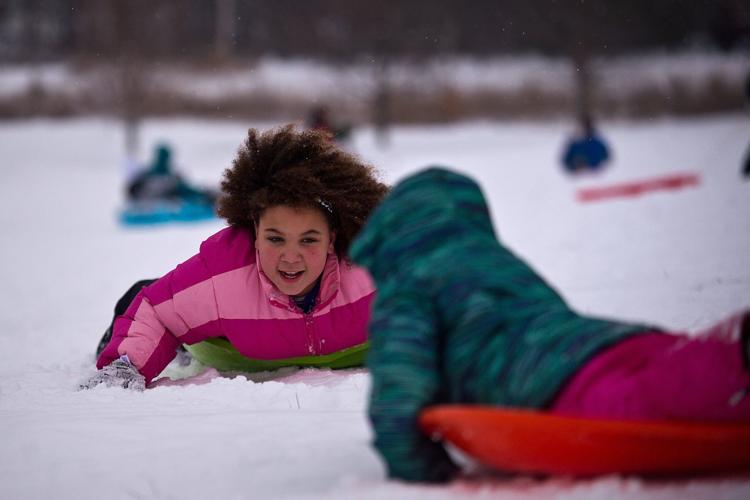 011319-blm-loc-1snow