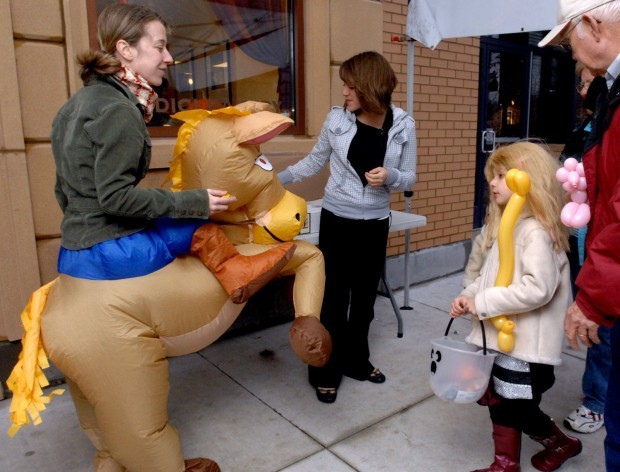 BLOOMINGTON - The American Red Cross of the Heartland has added some trick-or-treat tips for tonight's Halloween fun in light of widespread flu.
Parents should keep children home if they are feeling sick and remind them to keep their hands away from their eyes, nose and mouth. Carry hand sanitizer. Hand out candy; don't let children help themselves. Throw away any unwrapped candy.
Traditional tips include having adults accompany children; wearing light-colored or reflective costumes and clothing; using sidewalks and not streets and carrying a flashlight; only visiting homes that have a porch light on; never entering a house to receive a treat; and being cautious of animals and strangers.
Trick-or-treating weather will be dry but chilly. There is no rain in the forecast for the next several days, and temperatures are expected to range from a high near 50 today to a low around 33 tonight.
7:30 a.m.-noon: Bloomington Farmers Market (face painting, climbing wall, zoo animals, treat bags; costumed kids under 12 get 'boo bucks')
2-4 p.m.: Free art lab; advance registration required; McLean County Arts Center, Bloomington
5-7 p.m.: Eastland Mall, Bloomington; Bellflower, Saybrook
5-8 p.m.: Normal; Bloomington; change collection to benefit ISU-IWU chapter of Habitat for Humanity; Carlock; Clinton; Downs; El Paso; LeRoy; Lincoln; Mansfield; Deer Creek.
5:30-8:30 p.m.: Farmer City