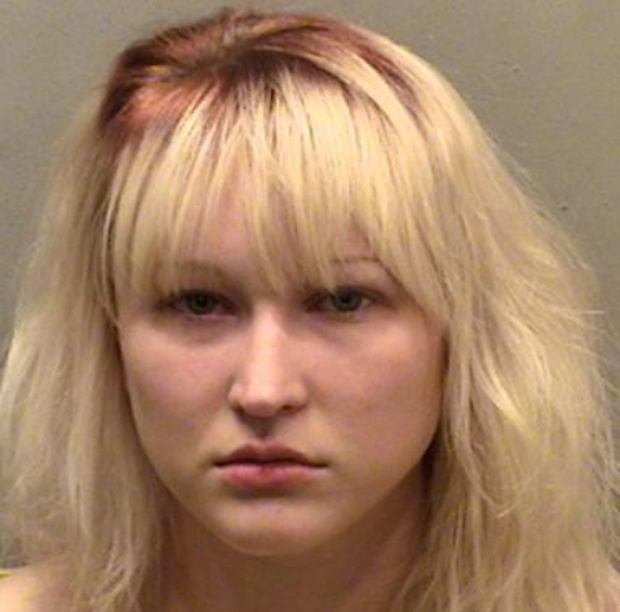 BLOOMINGTON — A Normal woman pleaded guilty Monday to filing a false report about being stopped by a man brandishing a weapon as he impersonated a police officer.
Kristin Colton, 24, was placed on 24 months of conditional discharge, fined $200 and ordered to complete 100 hours of community service for attempted false report of an offense. A 30-day jail sentence was stayed pending a review hearing in May.
Colton's tale of being pulled over in June by a man in a car equipped with emergency lights attracted thousands of shares on Facebook after she posted her version of the phony offense.
In a plea agreement with the McLean County state's attorney's office, the initial Class 4 felony of making a false police report was dismissed and Colton admitted to a newly filed misdemeanor for attempting to commit the offense.
After the hearing, defense lawyer Brendan Bukalski said he was satisfied that "fortunately justice was done today when the state's attorney agreed with me that the interests of justice required a complete dismissal of the felony charge."
Assistant State's Attorney Mark Thom told Judge Casey Costigan Monday that Colton made the false statements to Normal police about an alleged incident on Raab Road and later the same night "confessed she made the whole incident up."
According to a prosecutor's statement at Colton's initial court appearance in June, she concocted the story "to get attention and see if anyone cared about her, "unaware the Facebook posting would attract so much attention."
Get local news delivered to your inbox!
Subscribe to our Daily Headlines newsletter.