BLOOMINGTON — Interior demolition work has begun in the building that will become the first U.S. Department of Veterans Affairs outpatient clinic in McLean County.
"The remodeling and construction phase has started," VA facility planner Jonathan Hall told The Pantagraph on Thursday as interior demolition work proceeded at 207 E. Hamilton Road, Bloomington.
"We are gutting the whole interior," he said.
The building, east of Main Street and south of State Farm Park, had been an Illinois Department of Employment Security office.
"It's a very exciting part of this whole process," said spokesman Todd Oliver of VA Illiana Health Care System.
"To me, once they turn the first shovel, they are committed to making this happen," said Jerry Vogler, superintendent of the McLean County Veterans Assistance Commission.
The building, for which VA has signed a long-term lease, is 13,000 square feet.
VA will spend $6 million to renovate the former office building into a medical clinic and to add 7,000 square feet, bringing the clinic's size to 20,000 square feet, Hall said.
Renovation and construction work should conclude in mid-October, with the clinic opening in early November, Oliver said.
The nearest VA outpatient clinic is in Peoria, and the closest VA hospital is in Danville.
"This has been an underserved part of our area," Hall said. "We're really pleased being able to locate in Bloomington," reducing the need for area veterans to drive to Peoria for outpatient services.
The Bloomington clinic is intended to serve veterans within 30 miles, meaning veterans from McLean County and parts of all surrounding counties. About 22,000 veterans live in that area, Oliver said.
Services will include primary care, behavioral health, laboratory and prescription services, Oliver said. About 40 medical professionals and support staff will work in the clinic, he said.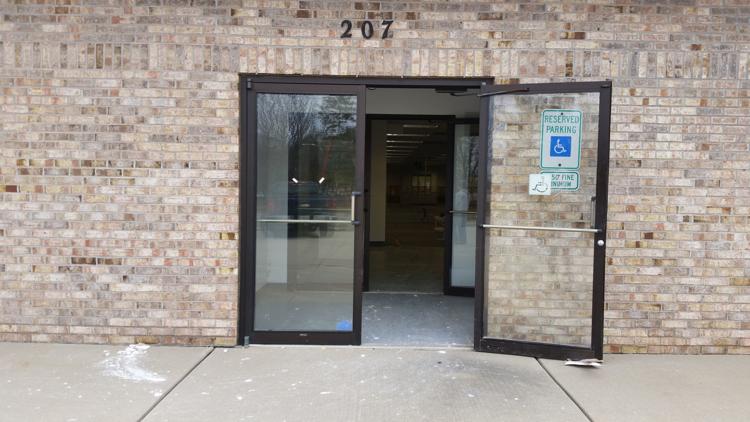 As work proceeds on the building, planning continues for a VA Illiana Health Care System Veterans' Health and Service Expo, which will be 10 a.m. to 2 p.m. May 18 at the Illinois State University Alumni Center, 1101 N. Main St., Normal.
VA representatives will discuss services that will be available at the clinic, enrollment representatives will tell veterans whether they are eligible for VA services, several organizations will explain their programs for veterans and health and wellness screenings will be offered, Hall and Oliver said.
"Veterans and their family members are invited, whether they are enrolled in VA or not," Oliver said.
But a goal is to get as many veterans who are eligible for VA services to be signed up for VA services before the clinic opens, Oliver and Vogler said.
"They (VA) are doing it the right way," Vogler said. "Construction is happening at the same time they are getting the word out."