BLOOMINGTON — Life was celebrated even by those with tears in their eyes.
Also honored were Jordan Curtis, Harvey Dorsey, David Hammond and Elmo Quinn.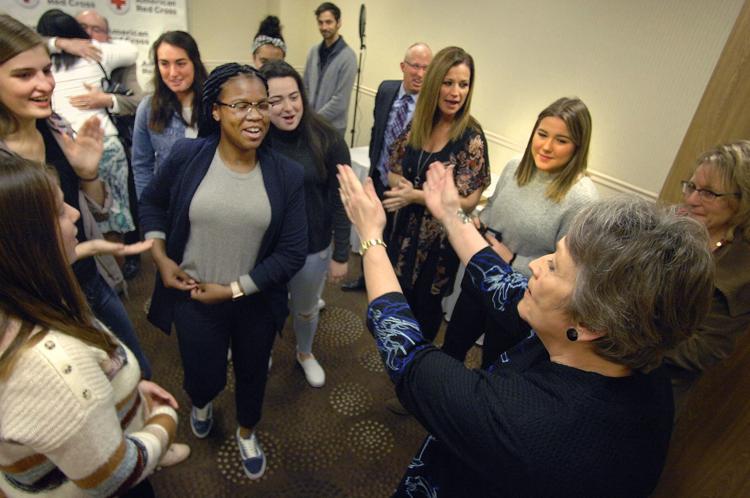 Among them was Abby Hoeft, 16, a junior at Normal West.
"I remember thinking 'Why are we braking on the interstate?' I heard a huge sound, I flew into the seat in front of me and blacked out," Hoeft recalled. "I remember Coach Price saying 'Everybody get off the bus.' I saw the semi destroyed in the ditch. The front of the bus was at a 90-degree angle."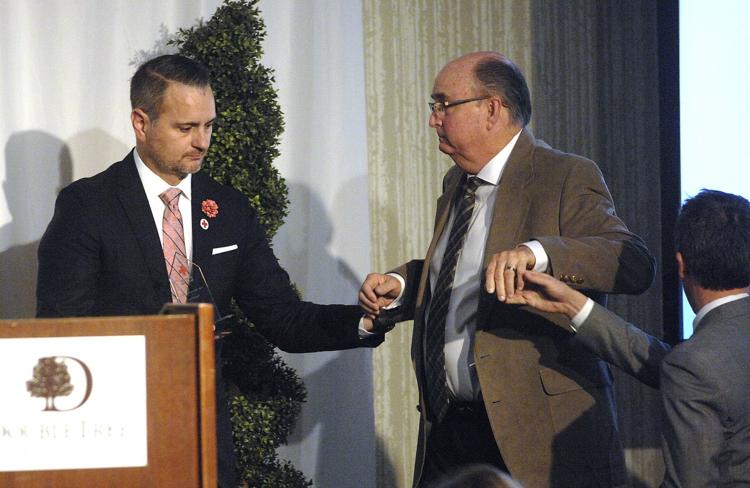 The girls' injuries were minor. "With the support from Coach O and Coach Price, it's made it so much easier because everyone is there for each other," she said.
"He would text me messages of support," she said. "He cared about everyone on the team like they were his own kids."
"He (Crabtree) never knew a stranger," said Crabtree's wife, Kathy. "He was friends with everybody."
"It's difficult when everybody doesn't get to go home," said Kuhn, who continues to recover from injuries. "I can't take responsibility but living through that is a process. I'm not all the way through it. It's with the love and support of everyone that I'm going through it."
You have free articles remaining.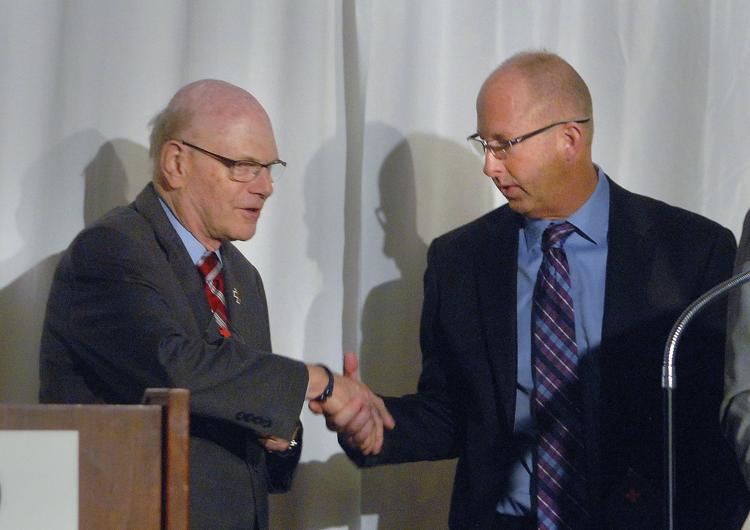 "You did what you were supposed to do," Kathy Crabtree told Kuhn, referring to his split-second decision to not swerve off the road, which would have resulted in more injuries. "You saved those girls. I thank you from the bottom of my heart. The Lord blessed him (Charlie Crabtree) by taking him. He would not have lived through this."
"Dad would tell you you did the right thing," said Crabtree's daughter, Nikki Segobiano.
This is "PTSD - EDIT #1" by Green Shoe Creative on Vimeo, the home for high quality videos and the people who love them.
What is the message of the story?
"Live every day to its fullest potential," said Crabtree's granddaughter, Kiely Segobiano. "Tell everyone you love them."
Ostling said the courage shown by Kuhn, Price, the Crabtree family and the team has been selfless.
"When some things are taken away, the question becomes 'What are you doing with those second chances?'" Price said.