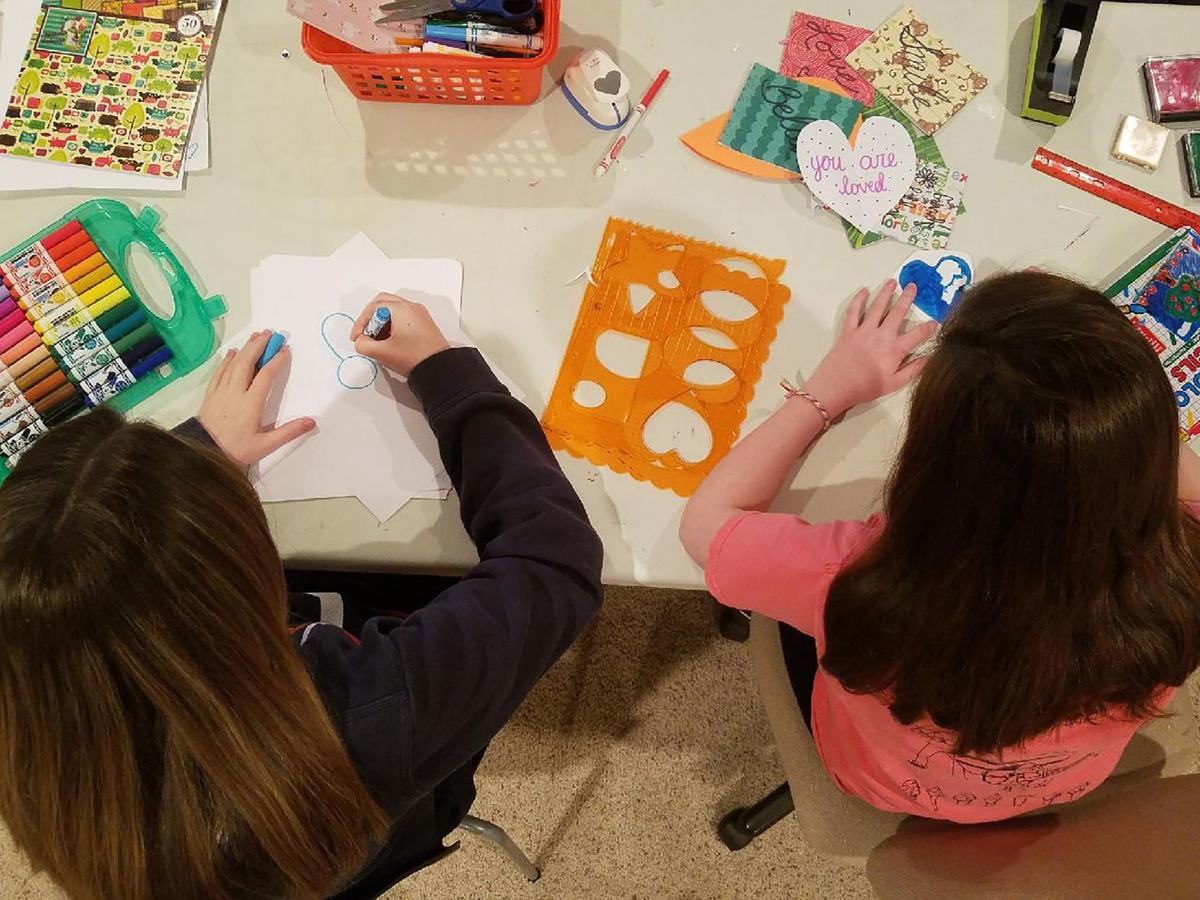 BLOOMINGTON — Faith and Sarah Schwoerer's third cousin Gene Dalle, who is in his mid-80s, likes to tease the girls about school, singing the old song, "School days, school days, dear old Golden Rule days."
But with schools among the many places closed to slow the spread of COVID-19, no one is teaching "reading and writing and 'rithmetic … to the tune of a hickory stick."
So Faith, 15, a freshman at Normal Community West High School, and her 12-year-old sister, Sarah, a sixth-grader at Parkside Junior High, sent Dalle a card at Evergreen Village supportive living center in Normal with a school bus on it and the words, "No more school days."
But they have done more than that.
"It really brightens their day," said Kristina Loudenback, director of Evergreen Village. "The family has done a great job."
The girls' mother, Suzanne Schwoerer, said, "Kids are excited to be out of school until it's not their choice. … I know they miss their friends."
She said, "They had an evening of feeling sorry for themselves," then she reminded them that others were worse off.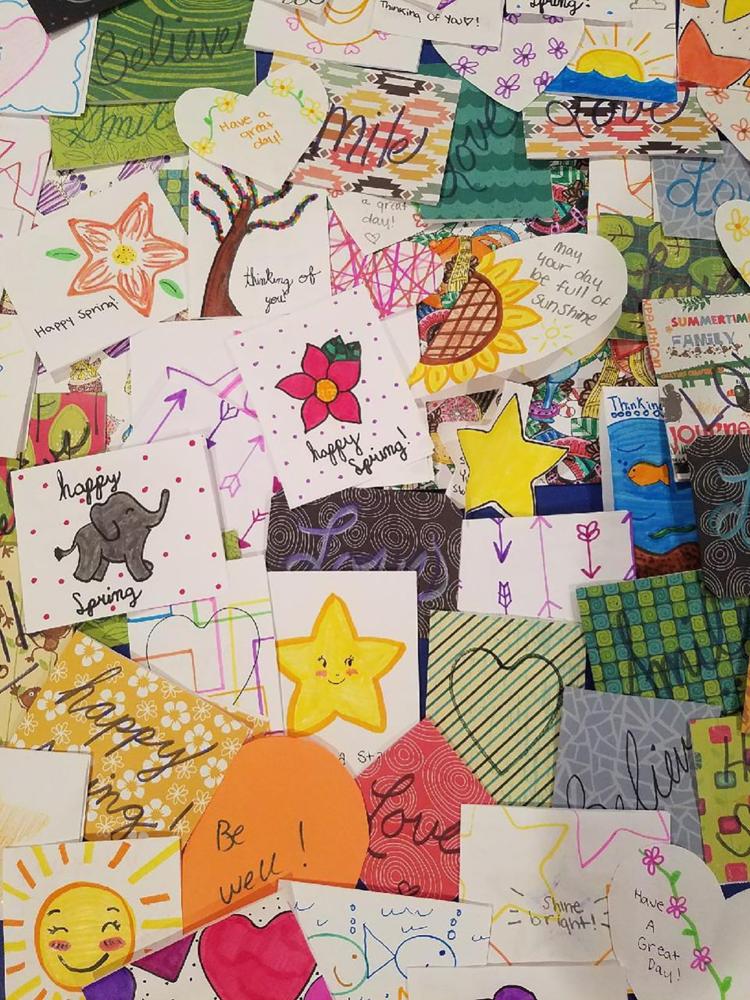 Schwoerer learned there were 100 residents at Evergreen Village and asked wellness coordinator Brenda Corcoran whether it would be OK to drop off cards for them. She was told it would be fine as long as they called ahead and just left them inside the front door. The staff distributes them to the residents.
Loudenback said it makes the residents feel good to know people are thinking of them at this difficult time.
Faith said how long it takes to make each card "depends on how much detail you put into it."
In the past, she mostly made cards for family members or as projects at their church, North Danvers Mennonite Church. They use stencils and printed papers and draw by hand to make the cards.
"They have hearts on them and birds, things to make them feel good," said Faith.
Their mother said each card also has a short inspirational message, such as "Smile," "Have a good day," "Thinking of you," "Be well" or "Stay positive."
Sarah said she likes to color and draw and the cards "give me something to do."
Even Suzanne Schwoerer has gotten into the act, making a few cards for a change of pace.
"There's only so much laundry and cleaning you can do," she said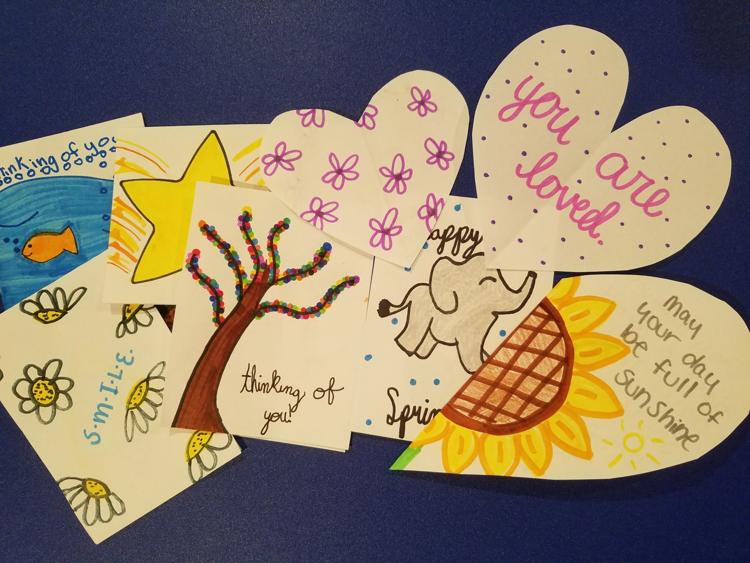 "I'm not a crafty person," she said, "but anybody can fold a piece of paper in half."
The girls also keep busy with chores, such as caring for their dogs and 20 pygmy goats, and Sarah is learning to cook, said their mother.
But they plan to continue making cards as long as their cousin and fellow residents are in isolation.
"We're social beings," said Suzanne Schwoerer, adding that people still like to get "real" mail. "We're their secret admirers."
Contact Lenore Sobota at (309) 820-3240. Follow her on Twitter: @Pg_Sobota
Concerned about COVID-19?
Sign up now to get the most recent coronavirus headlines and other important local and national news sent to your email inbox daily.