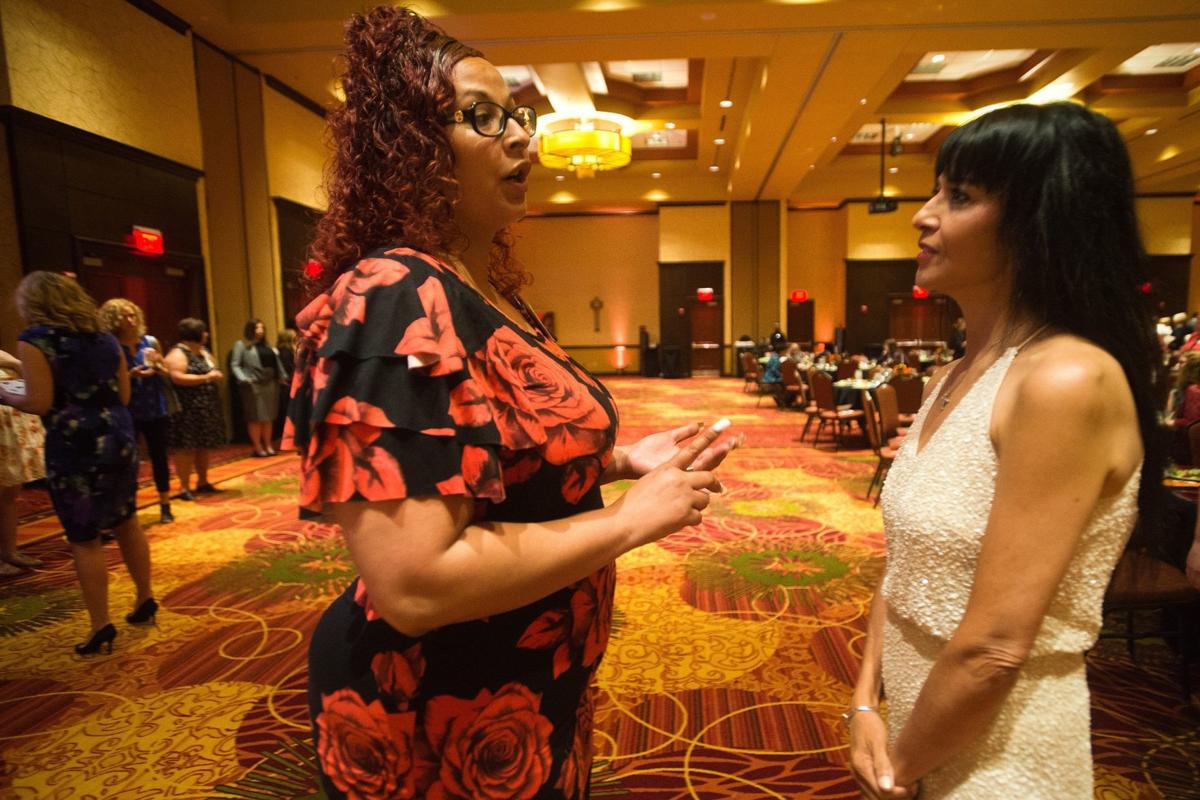 BLOOMINGTON — Thirty-four McLean County women have been nominated to receive a YWCA McLean County Woman of Distinction Award, YWCA announced this week.
"Each year, I am overwhelmed hearing about the great women in our community," said Liz German, YWCA McLean County vice president of operations. "There are so many amazing women and I'm excited we can recognize those who have been nominated."
Each woman was nominated for one of eight categories: Business, Creative Arts & Entertainment, Education, Professions, STEM (Science, Technology, Engineering and Math), Social Services, Volunteer Services and Young Professional.
This year's nominees are: Ama Oforiwaa Aduonum, Illinois State University; Larissa Armstrong, Ecology Action Center; Danel Behrends-Harr, Sarah E. Raymond School Early Education; Nikki Brauer, ISU; Kristin Burke, community volunteer; Megan Carter, Mulberry School; Jenn Carrillo, Bloomington City Council member; Kyle Ciani, ISU; Shelly Clevenger, ISU; Tara Desmond, Core 3; Lindsey Dickinson, Unit 5 Education Association; Shelby Dietz-Ison, Heartland Community College/University of Illinois.
Also Rabbi Rebecca Dubowe, Moses Montefiore congregation; Brandy Finney, Integrity Technology Solutions; Megan Fitzgerald, Community Cancer Center; Jeanne Hamilton, Bloomington Public Library; Joan Hartman, Chestnut Health Systems; Roxanne Hartrich, Remax Choice/Kara and Kaylee's Kloset; Terri Helregel, Country Financial/For A Better Tomorrow; Laura Jennings-Mitchell, ABC Counseling and Family Services; Melissa Larson, CPG Printing & Graphics; Hannah Mesouani, Illinois Wesleyan University; Liz Mikel, Thrivent Financial; Colleen O'Connor, Project Oz; Theresa Prosser, Advocate BroMenn Medical Center; Nikita Richards, City of Bloomington; Megan Ruffin, Project Oz and Happy Plate; Susan Schafer, McLean County Board; Archana Shekara, ISU; Julie Sibley, Fleet Feet Bloomington; Samantha Starkey, Core 3; Harriett Steinbach, ISU; Pat Turner, Center for Hope International Ministries; and Emily Vigneri, McLean County League of Women Voters.
A panel of judges will review the nominations and select one winner in each category based on leadership, achievement and commitment to improve McLean County.
YWCA also received 12 applications for the WINGS award, a scholarship funded by previous Women of Distinction winners. Women being presented WINGS awards will be recognized at the banquet.
Contact Paul Swiech at (309) 820-3275. Follow him on Twitter: @pg_swiech
Get local news delivered to your inbox!
Subscribe to our Daily Headlines newsletter.