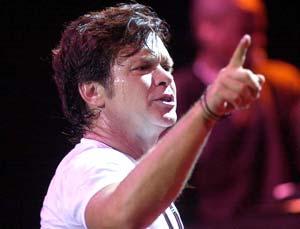 BLOOMINGTON - A local group trying to get workers at the U.S. Cellular Coliseum paid a starting wage of $9.33 an hour says it will meet with Indiana rocker John Mellencamp.
Mellencamp is scheduled to perform Thursday at the Coliseum.
The Central Illinois Organizing Project said Tuesday that its representatives will meet with Mellencamp before Thursday's show.
"This is a very significant development," said advocacy group spokesman Jack Porter. "It shows that important artists, who we want in our community, care about people getting paid a living wage. We don't think he's the only one to feel this way."
The advocacy group is a faith-based organization trying to get city workers paid a living wage or an hourly rate that would help a person working 40 hours a week pay for a single-bedroom apartment in the community. In the Twin Cities that rate is $9.33 an hour.
Mike Lynskey, a spokesman for Jam Productions, confirmed with Mellencamp's publicist that Mellencamp gave a statement of support to the advocacy group. Jam is promoting Mellencamp's tour.
"It's only right that working people in this country earn a living wage," Mellencamp said in the prepared statement. "It's just basic to the value system that is part of being an American. I strongly support the Central Illinois Organizing Project's efforts to realize this goal for the workers at U.S. Cellular Arena in Bloomington."
Lynskey said the advocacy group asked Mellencamp to join them in a press conference but he declined and said he would meet with some of them sometime after he arrives Thursday in Bloomington.
Mellencamp's concert is the first concert at the Coliseum. The $37 million city-owned facility opened April 1.