WASHINGTON (AP) — A Justice Department inspector general report on the early days of the Russia investigation identified problems that are "un…
HELSINKI (AP) — Finland's parliament chose Sanna Marin as the country's new prime minister Tuesday, making the 34-year-old the world's younges…
MONROE, La. (AP) — The luck has ran out for a Louisiana man allegedly caught rigging bingo games to win more than $10,000.
HELSINKI (AP) — Finland's parliament picks Sanna Marin as new prime minister, making the 34-year-old youngest-sitting head of government.
LONDON (AP) — British Prime Minister Boris Johnson sought Tuesday to get his campaign back to the issue of Brexit after coming under fire for …
MOSCOW (AP) — The former mayor of Moscow and one of the founders of Russia's ruling United Russia party, Yuri Luzhkov, has died at the age of 83.
WASHINGTON (AP) — The Justice Department's internal watchdog released a report that found the FBI had a legitimate reason to open up one of th…
GENEVA (AP) — Global commerce will lose its ultimate umpire Tuesday, leaving countries unable to reach a final resolution of disputes at the W…
NASHVILLE, Tenn. (AP) — Two dozen state attorneys general are asking a federal agency to implement better online protections for children.
PENSACOLA, Fla. (AP) — There's a message board in Gary Yetter's brewery, located near Naval Air Station Pensacola. The idea is, a customer buy…
WASHINGTON (AP) — A full year before Election Day 2020, Republicans quietly executed a "dry run" of President Donald Trump's massive reelectio…
WASHINGTON (AP) — House Democrats are poised to unveil two articles of impeachment Tuesday against President Donald Trump — abuse of power and…
Your daily look at late-breaking news, upcoming events and the stories that will be talked about today:
ATLANTA (AP) — SunTrust and BB&T have combined into a megabank with a new name, Truist, but the completion of their merger won't immediate…
GREENVILLE, N.C. (AP) — Employees at a Bed, Bath & Beyond in North Carolina discovered an uninvited sleepover guest hiding in the store wh…
WASHINGTON (AP) — The FBI was justified in opening its investigation into ties between the Trump presidential campaign and Russia and did not …
Russia cranked up a state-sponsored, industrial-scale doping operation ahead of the 2014 Sochi Games that would have turned El Chapo green with envy.
SEOUL, South Korea (AP) — Kim Woo-choong, the disgraced founder of the now-collapsed Daewoo business group whose rise and fall symbolized Sout…
BEIJING (AP) — Stock markets around the world fell sharply Tuesday as nervous investors watched a rapidly approaching deadline for more U.S. t…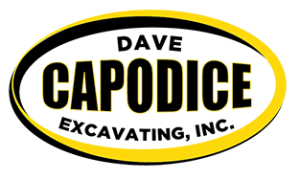 Dave Capodice Excavating & Material Sales

Striegel Knobloch & Company, L.L.C.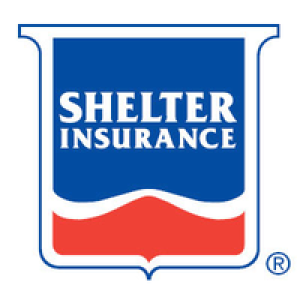 Thoennes Shelter Insurance
MIAMI (AP) — Six American oil executives held in an overcrowded Venezuelan prison for two years on corruption charges were granted house arres…
WASHINGTON (AP) — The FBI was justified in opening its investigation into ties between the Trump presidential campaign and Russia and did not …
LAS VEGAS (AP) — Elizabeth Warren told members of Nevada's powerful casino workers' union Monday that she wants to see their strong health car…
ANN ARBOR, Mich. (AP) — One Kreps brother uses a wheelchair and the other doesn't, yet they are able to play sports together on a level playin…
BISMARCK, N.D. (AP) — A North Dakota county on Monday voted to accept no more than 25 refugees next year, after initially signaling it would b…
NEW YORK (AP) — A common but increasingly mighty and very busy little word, "they," has an accolade all its own.
JEFFERSON CITY, Mo. (AP) — Government funding for Missouri Planned Parenthood clinics is at stake in a lawsuit set to be argued before the sta…