Also: science reveals why our hair turns gray from stress and WWII hero Dorie Miller is honored.  
SOFIA, Bulgaria (AP) — Residents of a Bulgarian city experiencing a severe months-long water shortage gathered in front of the government head…
Every now and then, Sunday school teacher Kim Fuller makes a point during class and the old man sitting on the front pew raises his eyebrows q…
CAPE CANAVERAL, Fla. (AP) — Spacewalking astronauts worked to complete repairs to a cosmic ray detector outside the International Space Statio…
WASHINGTON (AP) — Republicans in the Senate appear unmoved by the Democratic push for witnesses in President Donald Trump's impeachment trial …
LISLE, Ill. (AP) — A woman fatally shot one man and wounded two others before turning the gun on herself at a cigar lounge in the Chicago subu…
More than 1,200 cases of a new viral respiratory illness have been confirmed since an outbreak began last month in the Chinese city of Wuhan. …
LONDON (AP) — Britain officially leaves the European Union on Jan. 31 after a debilitating political period that has bitterly divided the nati…
Here's your look at highlights from the weekly AP photo report, a gallery featuring a mix of front-page photography, the odd image you might h…
Last week, nearly two decades after his death, straight-talking Giants front-office boss George Young finally got elected to the Pro Football …
PARK CITY, Utah (AP) — Ron Howard knew Paradise, the northern California town devastated by the most destructive wildfire in California history.
Two key Republican senators criticized the slow pace of how the Democratic impeachment managers have been presenting their case, and they said…
WASHINGTON (AP) — Closing out their case, House Democrats warned in Donald Trump's impeachment trial that the president will persist in abusin…
LOS ANGELES (AP) — Rapper YG was arrested Friday at his Los Angeles home on suspicion of robbery just two days before he is scheduled to perfo…
WASHINGTON (AP) — Donald Trump has always been a man of absolutes.
WASHINGTON (AP) — Senate Republicans said lead impeachment prosecutor Adam Schiff insulted them during the trial by repeating an anonymously s…
WASHINGTON (AP) — At times it seemed like few senators in the chamber were really listening. But the House Democrats presenting the impeachmen…
DES MOINES, Iowa (AP) — Bernie Sanders and Elizabeth Warren have spent the past year courting the Democratic Party's base with appeals to the …
WASHINGTON (AP) — From the floor of the Senate, Democratic impeachment prosecutors said Friday that President Donald Trump tried to cover up h…
WASHINGTON (AP) — The floor of the U.S. Senate now belongs to President Donald Trump's lawyers as they push the Republican-led chamber for an …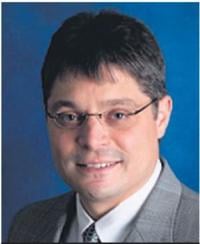 Scritchlow Concrete Lifting & Slabjacking
PHOENIX (AP) — Hundreds of travelers were temporarily evacuated from parts of Phoenix Sky Harbor Airport on Friday after American Airlines cal…
More than a half-century later, Tommie Smith and John Carlos are cemented into Olympic lore — their names enshrined in the Olympic Hall of Fam…
PHOENIX (AP) — A 62-year-old man was cited in Arizona this week after trying to disguise a fake skeleton as a passenger just to use the HOV lane.
LOS ANGELES (AP) — At a celebration for Bob Marley's 75th birth anniversary, the late icon's children — famous in their own right — gathered t…
HOUSTON (AP) — A massive explosion Friday leveled a warehouse in Houston, killing two workers, damaging nearby buildings and homes and rousing…
The new virus from China has the world on edge because it's a close cousin to viruses that killed hundreds in separate outbreaks. While it's t…