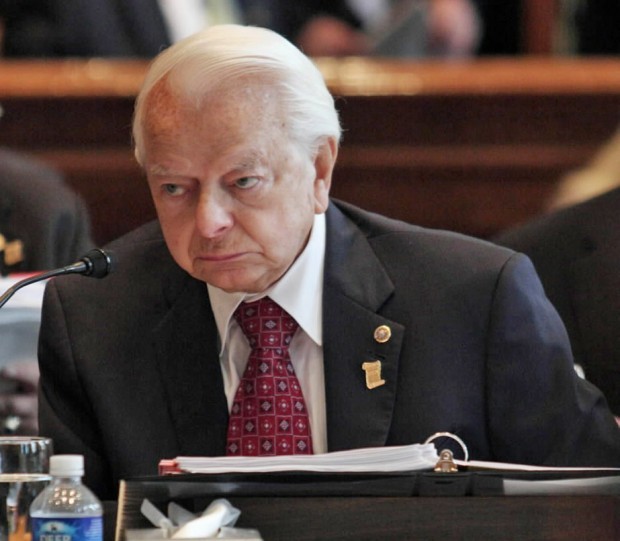 WASHINGTON, D.C. -- Politicians are staying in Congress longer and longer, but in an election year with a noticeably anti-incumbent mood, some Washington outsiders are challenging the idea of making a career out of public service.
"We need folks coming in from the outside who have paid taxes and created jobs and lived under the regulations that these career politicians have created," said Jim Rutledge, a Republican attorney running to unseat Maryland Democratic Sen. Barbara Mikulski, who has 33 years in Congress between the House and Senate.
Rutledge is typical of the outsiders running this year, who know statistics are not in their favor.
Between 1789 and 2002, 13.9 percent of House members and 21.9 percent of senators served 12 years or more, according to the Congressional Research Service.
In today's Congress, 42.9 percent of House members and 45 percent of senators have been in office for 12 years or more, according to data compiled by the authors of the textbook "Congress and Its Members."
Term-limits supporters, who think 12 years in Congress is plenty, say those numbers have an easy explanation.
"The powers of incumbency in this country are so great that it is nearly impossible to unseat an incumbent, barring death, indictment, scandal or retirement," said Philip Blumel, a Florida financial planner and president of the advocacy group U.S. Term Limits.
In 2008, 94 percent of incumbents were re-elected to the House and 83 percent were re-elected to the Senate, according to the Center for Responsive Politics.
Term-limits advocates argue that limiting lawmakers' time in office would help clean up some of Washington's worst practices and rejuvenate a democratic process gone stagnant with incumbency. The basic argument is this: Open seats draw the most attention, resources and debate, so why not build them into the system by forcing people to leave office after they've done their time?
Curtis Gans, the director of the Center for the Study of the American Electorate at American University, said term limits are a terrible idea because they take power away from the people. In a term-limited legislature, Gans said, power would fall to unelected staff and lobbyists who would keep their jobs while elected officials rotated out.
Term limits would also restrict people with the most experience and ability from serving in Congress and would contribute to the election of extreme, polarizing candidates, Gans said.
"Incumbents ought to get the benefit of the doubt if they perform honorably," Gans said. "If they're not incompetent, they ought to be staying in office."
U.S. Term Limits' Blumel said that some Republicans are embracing term limits simply because their party isn't currently in control or they're newcomers running for office for the first time, but popular support for the issue doesn't fall along party lines.
"It's really not so much a left-right issue as it is a people versus power issue," Blumel said.
The tea party movement, made up of protest groups rooted in anti-Washington sentiment, has been quick to take up the term limits banner. At a recent rally outside the Bel Air, Md., office of Democratic Rep. Frank Kratovil, signs calling for term limits mixed among the health care reform complaints.
"Once they get in there, they get in the system and all they think about is getting re-elected," said Mike Trott, a tea party activist from Harford County.
While the emergence of the tea party movement has breathed new life into the issue, calls for term limits from the campaign trail aren't new.
They were promised as part of Newt Gingrich's Contract with America in 1994, but a law requiring them never gained traction and the issue eventually faded from national prominence. But in an election year already drawing parallels to 1994, Blumel is hoping that term limits might be coming back around.
"There's a big interest in it right now. There's a big anti-incumbent mood," said Blumel. "If the Congress was truly representative, we'd already have this done."