BLOOMINGTON — There were a lot children playing with 5-year-old Max Chapman in the newly opened Harmony Park on Thursday, and that made his mother happy.
"To see Max in his wheelchair playing right along side his peers is what we always hoped for him," said Corin Chapman.
"When you include kids, that builds a better Max," she added. "But it builds better children around him as well because they develop that kindness and empathy and understanding that you really want for your children."
Harmony Park is the first all-inclusive playground in McLean County where children with different abilities can play together. It was dedicated at a ceremony Thursday morning attended by city officials and several hundred people, many of whom donated or raised money for the project. 
Corin Chapman co-founded Max's Miles Foundation, which is named for her son, who has been diagnosed with a rare, debilitating genetic disorder. She and and Jennifer Brown, a member of the Bloomington-Normal Jaycees, co-chaired the park project.
It was a collaborative effort of Chapman's foundation, the Jaycees, Marcfirst and Autism McLean. The group's worked for over two years to raise $300,000 to replace a deteriorating play set with the accessible and inclusive playground equipment.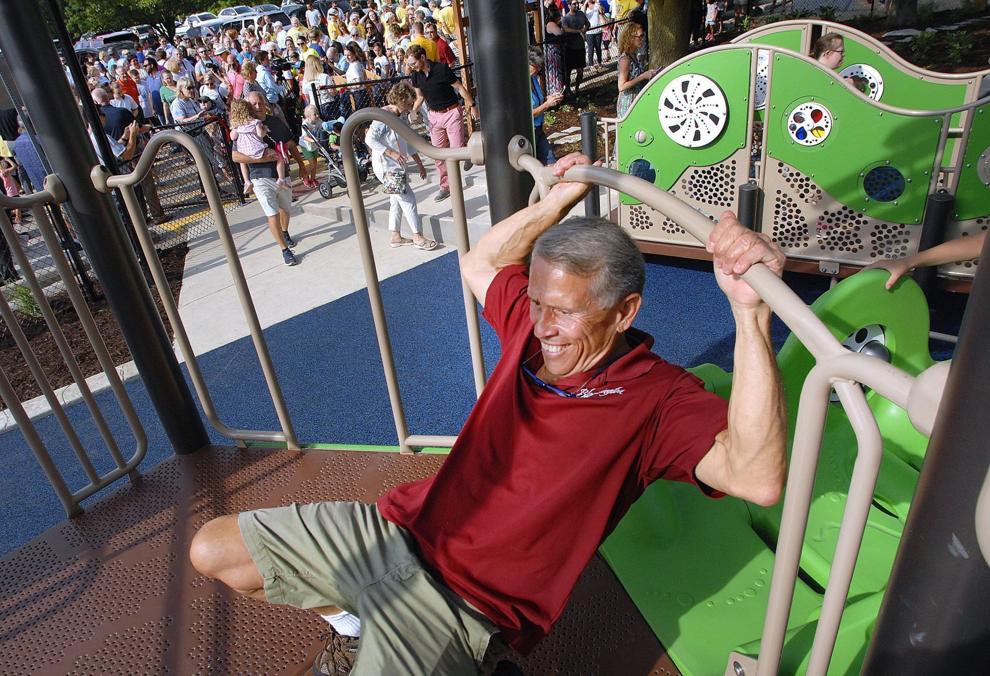 Sherry and Jack Hendricks of El Paso attended the ceremony with their son, Cody.
"You can't really take him (Cody) to a regular park, so it is just amazing that they have a park here for special-needs kids," said Sherry Hendricks.
"He (Cody) should be able to do something other than just sit and watch other kids play," added Jack Hendricks. "Now he can play with other kids and just have fun just like any other kid."
"So this was truly a public-private partnership," said Jay Tetzloff, who heads the city parks, recreation and cultural arts department. The city got involved after Chapman and Brown brought the idea to his staff, he added.
City Manager Tim Gleason said the project was personal for him because he has a 7-year-old grandson with the rare Pitt-Hopkins syndrome, "so having places like this in a community are critical for families with children who are ... even more special."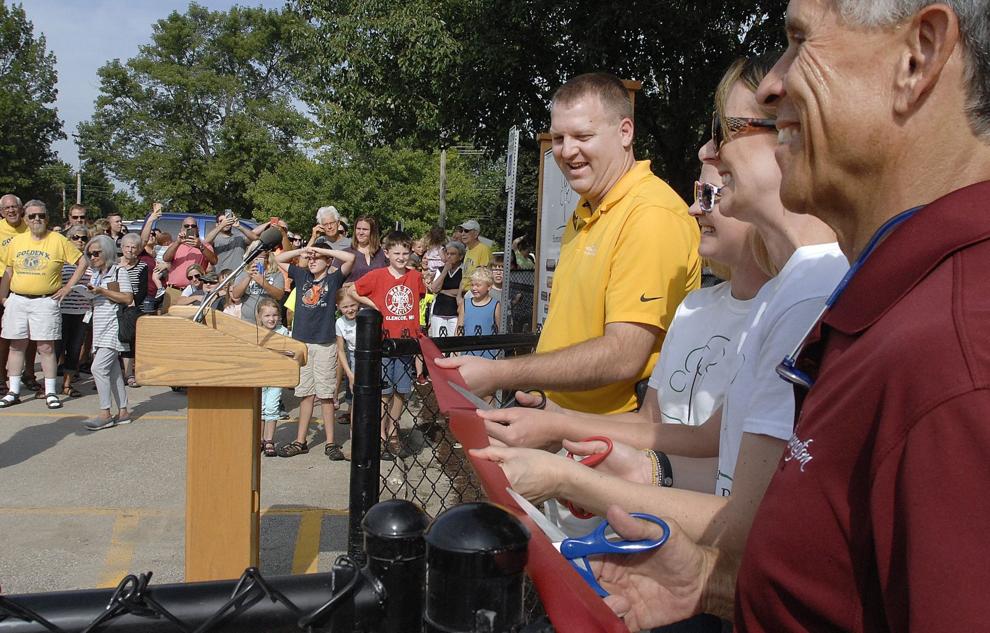 Mayor Tari Renner noted the turnout for the ceremony was impressive.
"I don't ever recall in my little over six years as being mayor that we had an opening of a park that at this time of day during the week we had this many people come out," said Renner.
"I hope that I get to go out on the playground and play with all of you," he added.
---
Photos: Harmony Park in Bloomington
Photos: Inclusive playground opens at Bloomington's Harmony Park
080919-blm-loc-8playground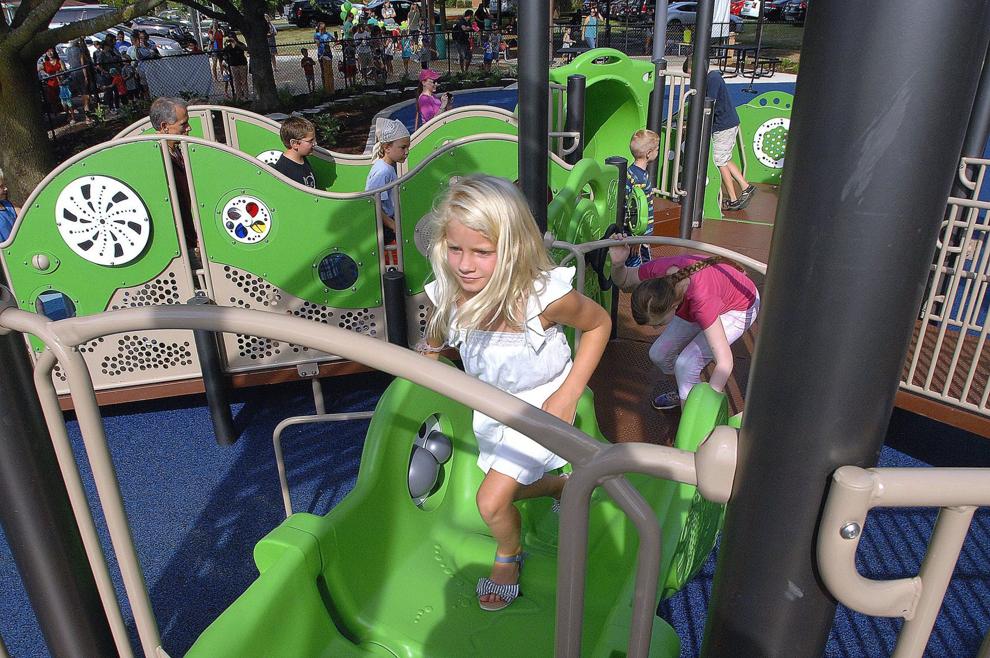 A playground of their own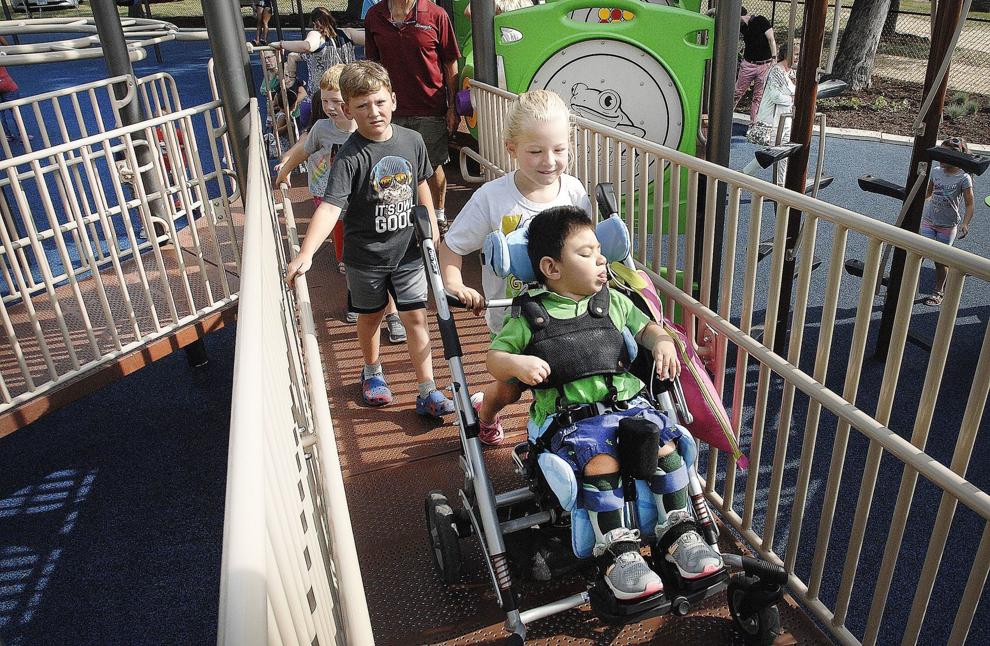 080919-blm-loc-3playground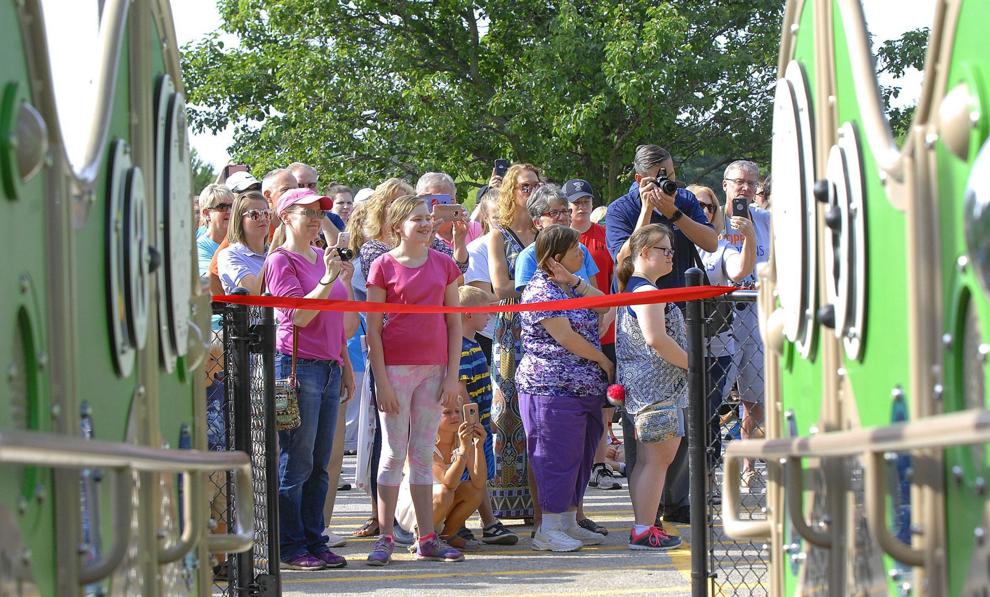 080919-blm-loc-2playground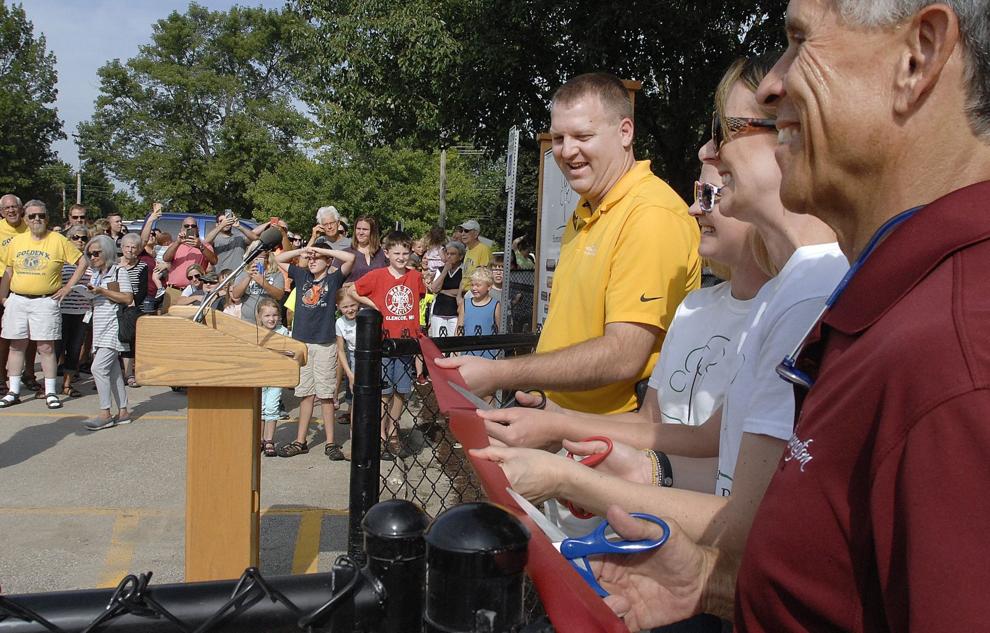 080919-blm-loc-4playground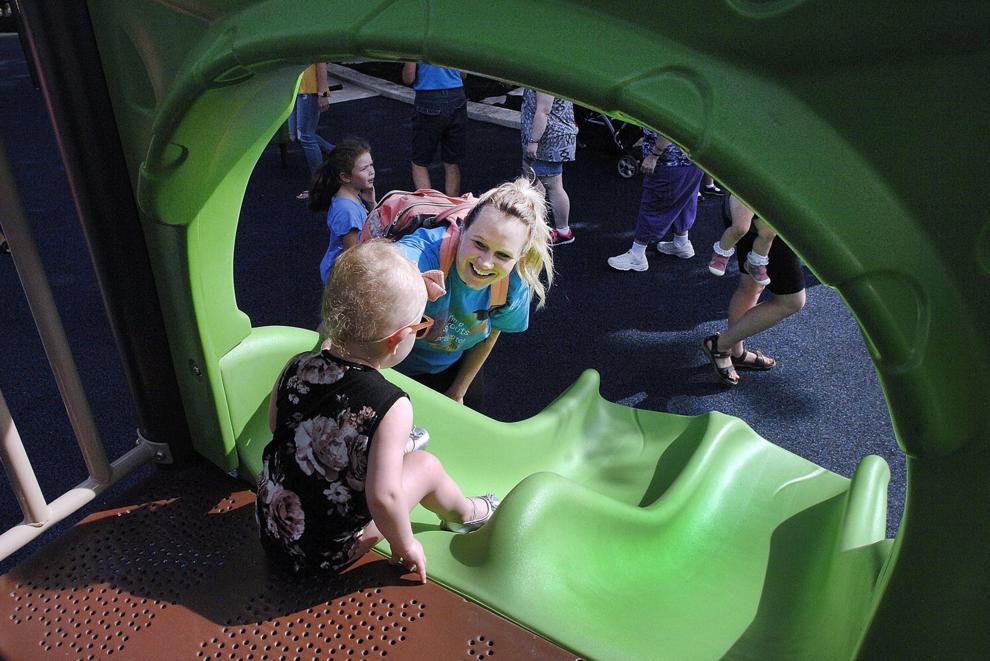 080919-blm-loc-5playground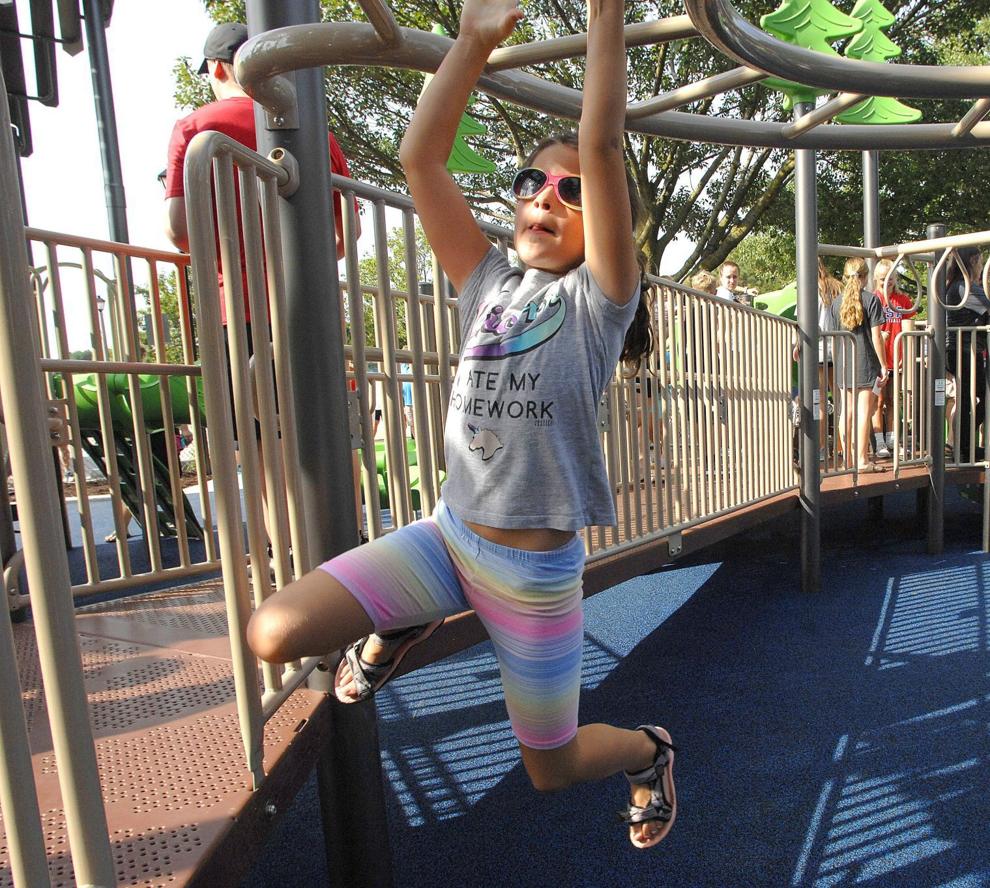 080919-blm-loc-6playground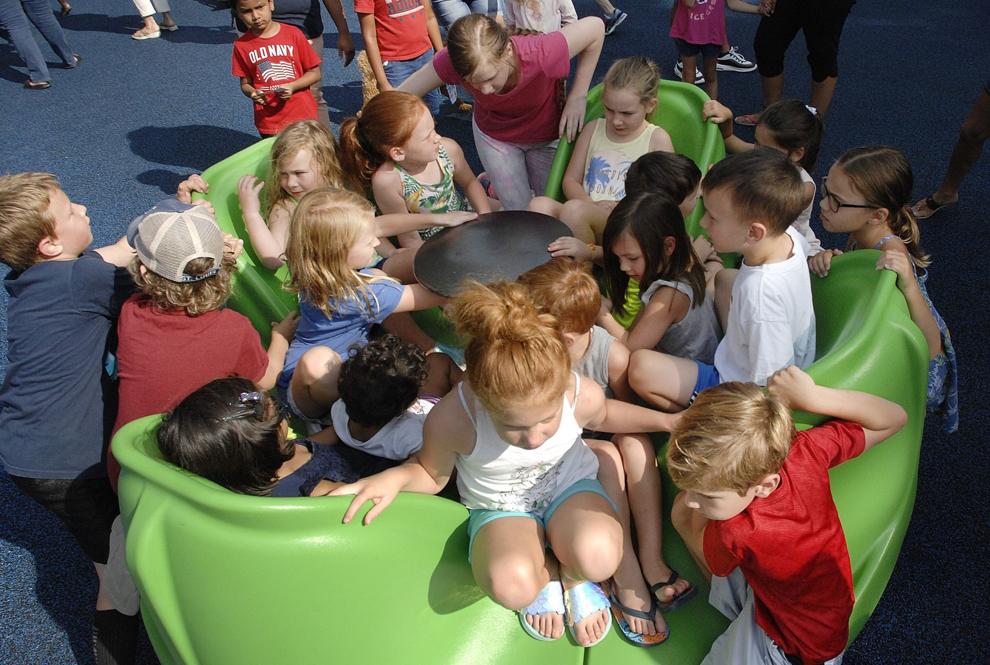 Inclusive playground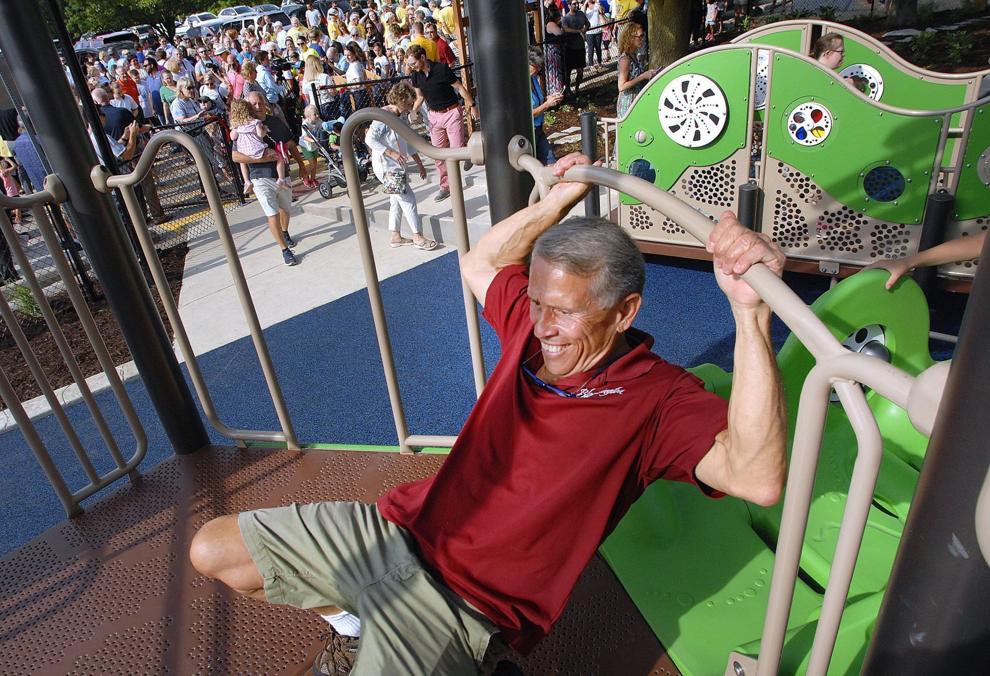 080919-blm-loc-9playground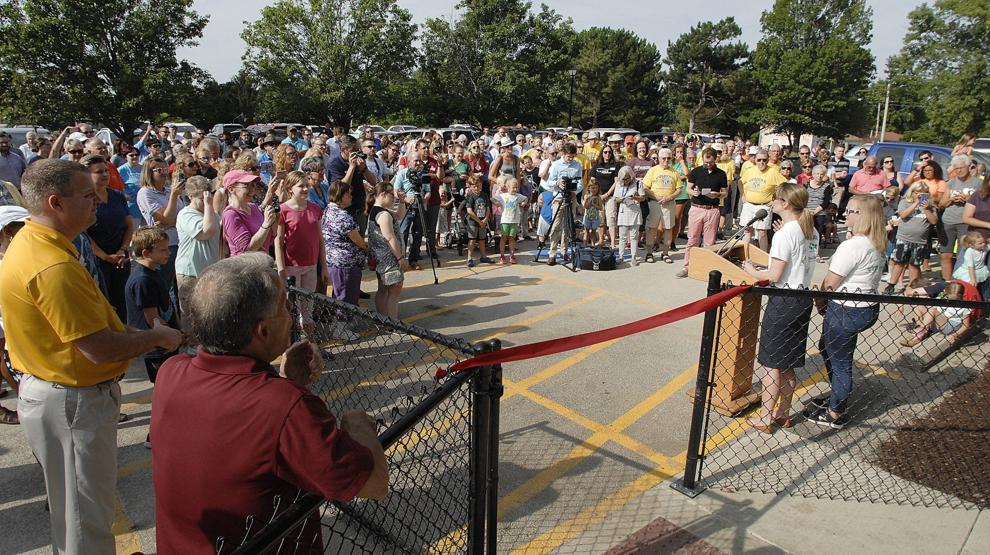 Contact Maria Nagle at (309) 820-3244. Follow her on Twitter: @Pg_Nagle