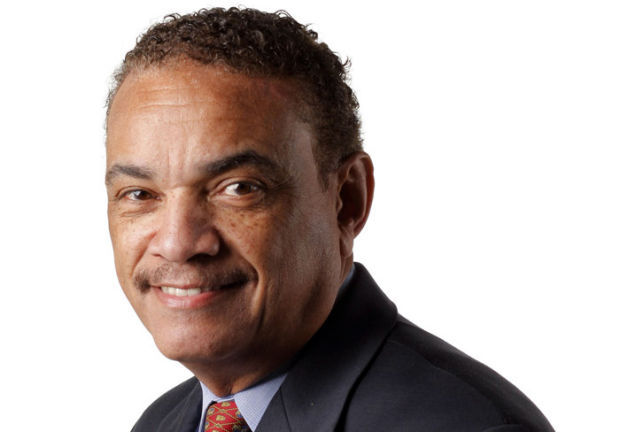 Cheryl Brown Henderson was still in her mother's womb when her father and oldest sister were being selected for a mission that would secure the family name in American history forever.
The Kansas family was among several that were recruited to challenge the "separate-but-equal" laws under which school districts segregated black and white children. Previously, an 1896 Supreme Court ruling, Plessy v. Ferguson, basically had enshrined the practice in this country, particularly in southern states.
In 1950, when NAACP attorney Charles Scott approached Henderson's family about challenging school segregation in her hometown, Topeka had 22 elementary schools. Each African-American student was "assigned" to one of four of those schools, while white kids attended the neighborhood schools closest to their homes.
The Browns lived in an integrated community in Topeka, but her sister Linda, who was 8 at the time, was forced to go to a school across town even though there was a public school a few blocks from where they lived.
Families were carefully picked for their history-making assignments in challenging that system, instructed on how to attempt to register their children at all-white schools (making sure a witness was present) and prepared for what backlash might follow.
Henderson, whom I spoke with by phone last week, said because her mother was pregnant, her father, the Rev. Oliver L. Brown, was selected as a plaintiff — the only male plaintiff in the Kansas class-action suit. And it was for that reason that his name was listed first, not because (as myth has it) his was the first alphabetically.
Thus, the landmark case, which combined the Kansas one with others from Delaware, South Carolina, Virginia and the District of Columbia, was called Oliver Brown et al. v. The Board of Education of Topeka.
"The myth about Brown has almost eclipsed the truth," Henderson said, reiterating that it was not based on one case but five, and emphasizing the real reason her father's name appears first.
To help dispel the myths she has established the Brown Foundation for Educational Equity, Excellence and Research, worked to get a Brown v. Board of Education National Historic Site in Topeka (located on the campus of one of the formerly all-black schools), and tours the country with her sister to tell the story.
Henderson, the youngest of three sisters, said that while plaintiffs in some of the other states did suffer for participating in the lawsuits, her family did not endure such reprisals, noting that her father was rather secure in a railroad job.
Sadly, her dad died in 1961, just seven years after the Supreme Court unanimously ruled in the case bearing his name, and he never got the chance to witness the full effects of the case. Her mother, who will be 92 in May, is still active and sometimes accompanies her daughters on speaking trips.
When she was growing up, Henderson said, the case wasn't something talked about in the Brown household.
"We simply didn't discuss it; didn't talk about it around the dining room table," she said.
It is a case I've talked about most of my life. As a product of segregated schools in Fort Worth, I certainly know the effect the Supreme Court decision had not only on education, but the modern-day civil rights movement.
As Henderson points out, it was the precursor to ending segregation in transportation in 1956, the 1964 Civil Rights Act, 1965 Voting Rights Act and Title IX, which opened sports opportunities for women.
Bob Ray Sanders is a columnist for the Fort Worth Star-Telegram. Readers may write to him at: 400 W. 7th Street, Fort Worth, Texas 76102, or via email at bobray@star-telegram.com.
©2013 Fort Worth Star-Telegram
Distributed by MCT Information Services
Catch the latest in Opinion
Get opinion pieces, letters and editorials sent directly to your inbox weekly!