I gave thanks this week for being able to ply my trade in one of the most continually interesting buildings in Illinois.
During his successful bid for governor last year, Bruce Rauner campaigned on a theme of shaking up Springfield.
The organization that lobbies on behalf of cities and towns across Illinois got a bitter reminder last week of the perils of celebrating anyth…
A lot of tongues have been wagging at the prospect of seeing results come out of a planned Nov. 18 meeting of Gov. Bruce Rauner and the state'…
We reported last week about a taxpayer-paid program that allows Illinois lawmakers to get coloring books, book marks and other printed freebie…
Octopus salad. Buckwheat blinis. Fresh Maine sea urchins. These are not the kinds of menu items normally found in the capital city.
There is little doubt that the face-off between Republican Gov. Bruce Rauner and Democrats who control the General Assembly has been a slow mo…
A review of travel records from the governor's office appears to show no one among the governor's top staff has hit the road since July 1.
While some state agencies are raising red flags about losing key services during this lingering budget mess, one office says good planning wil…
The 2016 election is still more than a year away, but one of the questions Illinoisans may be asked on that ballot appeared to inch closer to …
Workers spent much of last week tackling a much-needed overhaul of a parking lot outside of the south loading dock of the Capitol.
During his bid for the presidency in 2008, then-U.S. Sen. Barack Obama was attacked by both Democrats and Republicans for voting "present" on …
With few signs the partisan storm in the capital city will end soon, Illinoisans may want to start preparing for winter.
The state's budget mess has forced some not-for-profit social service agencies that rely heavily on state funding to close their doors, affect…
In one of his first acts as governor, Republican Bruce Rauner issued an executive order banning out-of-state travel.
Gov. Bruce Rauner isn't the first chief executive to cut the budget of the Illinois Department of Natural Resources, so an announcement that h…
It's August, which is state fair time in Illinois.
It is not often that a panel of federal judges gives politicians a green light to make secret deals.
More than a month after Gov. Bruce Rauner announced he was going to close the Illinois State Museum in Springfield, members of the public will…
As the impasse over the state budget has unfolded over the past few weeks, I've had multiple people ask me on a daily basis whether lawmakers …

Scritchlow Concrete Lifting & Slabjacking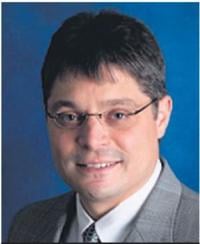 As state government rumbles toward the end of the fiscal year on Tuesday with no overall budget in place, it is good to remember that, despite…
Rather than sitting down and hashing out some kind of deal with the General Assembly, Gov. Bruce Rauner last week first accused the Democratic…
The Illinois Legislature's spring legislative session will be remembered as a divisive one in which Democrats who had controlled state governm…
Until now, Gov. Bruce Rauner's battles have been mostly waged within the marble corridors of the Illinois statehouse.
Illinois lawmakers made little progress last week on solving big issues like the state budget or the state pension mess.
In the days leading up to a high profile vote in the Illinois House on a politically charged right-to-work law, Gov. Bruce Rauner doled out ca…
It's rare to hear Republicans criticize Gov. Bruce Rauner.