In 2008 Barack Obama emerged from the back row of the U.S. Senate to be elected president. A lot of credit was given to the way his campaign e…
Titling a book ``Fixing Illinois,'' is pretty optimistic.
Being a newspaper reporter is one of the worst occupations, according to a company called Career Cast, which puts together a list of best and …
There's a risk in attending a concert by a legend.
There are some obvious differences between business and government.
The commencement speaker for the 1978 Iowa State University spring graduation was a retiring mathematics professor who spoke on the importance…
There's a current television commercial about what some call the "genius of and."
There is a movement – sponsored by a beer company for obvious reasons – to make opening day of the Major League Baseball season a federal holiday.
Early in my newspaper career I covered a small town that was experiencing some budget problems and a series of expense cuts were proposed, inc…
To enter certain professions — attorney, accountant, financial adviser, electrician and many others — passing a standardized test is required.
A week ago, three of the four Republican candidates for governor were in Decatur to hold a debate.
At its best, journalism reflects the triumphs and tragedies of life.
There's no debate that it is quickly becoming a digital world.
According to a recent survey of colleges and universities, it's possible to receive a four-year degree at many institutions without taking a h…
Like many businesses, weather dictates a lot of what happens at the newspaper.
Making predictions is a time-honored tradition among columnists, mostly because there's not a lot to write about during the holiday season.
Famed magazine editor Tina Brown believes that the written word, and reading it, is dead.
The U.S. Food and Drug Administration's announcement that it was effectively banning artificial trans fats from food was met with surprisingly…
U.S. Supreme Court Justice Antonin Scalia recently described his daily media habits.
There's a lot of talk recently about paying big-time college athletes. Go ahead and do it. Everyone might as well recognize major college bask…

Striegel Knobloch & Company, L.L.C.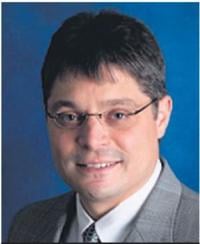 Media people get a lot of email, a good deal of it unwanted. I'm always happy to receive email from readers about how to improve the paper, or…
Sen. Ted Cruz, R-Texas, spent 21 hours this week filibustering in the U.S. Senate in his attempt to defund Obamacare.
The Jesse Jackson Jr. story is an Illinois tragedy of a man with high expectations and a bright future who apparently believed the rules were …
One of my high school English teachers assigned us an essay on the first day of class.
Hasbro, the makers of Monopoly and other board games, has come out with a new version called Monopoly Empire.
The Motor City is now the bankrupt city. The news that Detroit had declared bankruptcy wasn't unexpected, but it still was a bit of a shock. T…
Who says the U.S. House of Representative can't compromise?