When we march through Bloomington on Labor Day, our parade theme is, "Protect your paycheck: Vote!" 
More mass shootings! We need gun reform. People with violent criminal backgrounds, including the mentally ill, should not have guns. However, …
More than a half-century ago, President Dwight D. Eisenhower established May 1, 1958, as the first-ever Law Day. A joint resolution of Congres…
By Laurie BergnerOn March 20, we will all have the opportunity to vote in two primaries, the results of which will contribute to determining t…
The past year has been difficult and frustrating for everyone touched by the public pension debate in Illinois.
The Bureau of Justice Statistics has just made it official: according to its report "Prisoners in 2010," the number of adult state and federal…
The government has an obligation to support education. It is in everybody's best interest that all of our citizens are educated to the highest…
On Aug. 31, The Pantagraph printed a "Viewpoint" piece written by Lisa Rickard of the U.S. Chamber Institute for Legal Reform, located in Wash…
The comedian W.C. Fields once said, "If at first you don't succeed, try, try again. Then give up. There's no point in being a damn fool about it."
The hateful rhetoric arising from Washington, D.C., is an insidious disease infecting our national conscience and fanning the fires of divisiveness.
Bloomington Public Library's Board of Trustees recently completed a 10-year strategic plan for the library.
Perspective is everything. Just in case you are having a bad one, here is my humble perspective: I will not whine; I'll take America any day.
It has been 100 years since one of the deadliest industrial disasters in U.S. history. The Triangle Shirtwaist Factory fire caused the deaths …
After passing a record tax increase that attracted national headlines, Illinois Democratic leaders are looking for a way to redeem themselves …
Abraham Lincoln was what today might be referred to as a "newspaper junkie." He was a voracious reader and a staunch supporter of the free exp…
In 1980, I was a young man who had the opportunity to work on Ronald Reagan's campaign in the primary. I was fortunate to catch the eye of the…
On Dec. 30, The Pantagraph ran an editorial quoting portions of the American Tort Reform Association's "Judicial Hellhole" report and a letter…
The angry eruption several months ago over a Muslim community center in New York soon spread to Central Illinois. Before summer was over, call…
George W. Bush summed it up at an $800 a plate dinner back in 2000 with a joke: "This is an impressive crowd — the haves and the have-mores," …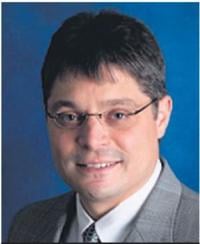 Scritchlow Concrete Lifting & Slabjacking
It has been said a lie can make it half way around the world before the truth can even put its boots on. No one is suggesting that those who a…
In cobbling together the broad-based coalition that rammed health reform though Congress earlier this year, President Obama and his advisers i…
A battle is breaking out between health insurers and the Obama administration over who is to blame for rising health insurance costs.
Our community, which has a long history of receiving immigrants from afar, now has another group, almost invisible as they work, shop, study a…
We were driving into Yosemite Valley from the south and had a dramatic panoramic view of one of our nation's most recognizable landscapes, but…