BLOOMINGTON — As the finishing touches are made to the Washington Senior Apartments near downtown Bloomington, another developer plans to break ground next month on the Lincoln Lofts in east Bloomington.
When both are completed, the separate, privately developed projects will add more than 100 affordable housing units for seniors and other low-income residents.
"Every additional unit of affordable housing is a benefit," said Jeremy Hayes, executive director of the Bloomington Housing Authority, which manages the federally funded public housing program in the city.
"A few projects adding more affordable units can make a difference in a community our size," he said. "So these are both very positive additions to the community."
Lincoln Lofts
Lincoln Lofts is being developed at an approximate cost of $18 million. It will have eight one-bedroom, 20 two-bedroom and 28 three-bedroom apartments.
"We are still in preconstruction. We intend to break ground in March of this year," Hume An, MVAH senior vice president of development, said Wednesday. The company did not provide an anticipated completion date.
"The preconstruction phase for a project like this just involves a lot of different documents and a lot of reviews," added Hayes.
In December, the Bloomington City Council approved the final plat of the MVAH Partners Subdivision and city planning staff are reviewing a site plan submitted Jan. 21.
BHA is providing federal project-based vouchers to subsidize rent for 17 of the Lincoln Lofts apartments to "ensure that a percentage of the units are affordable to the lowest income tier," said Hayes. "I think a broader message about the development is that there are going to be varying levels of incomes and varying levels of affordability ... and it can serve different populations."
Washington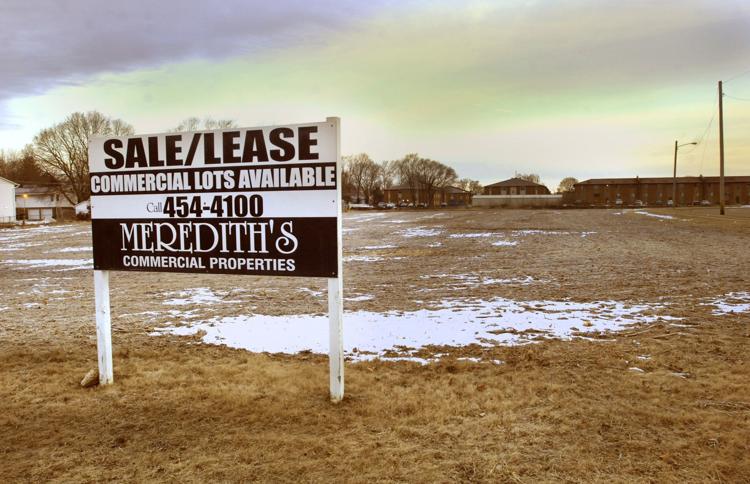 You have free articles remaining.
The Washington Senior Apartments, in the former Bloomington High School building at 510 E. Washington St., is set to open at the end of April, Iceberg Development Group owner James N. Bergman said Wednesday.
"We've had advertisements running for a couple of months and the management company said they have about 40 people on a list, to date. So it seems to be going very well in terms of potential tenants," Bergman said.
"You find out when you start going through the applications that you're not going to capture 100 percent of the applicants," he added. "My guess is half of (the apartments) will be filled with current applicants. Generally speaking, what happens when we open a building and show them the product, then we get a lot more activity.
"But it is unusual to get this kind of activity before anyone has seen the units, so we are pretty happy," Bergman said.
Bergman said he is happy with how the project turned out.
"We did run into issues in the building behind the walls that we didn't expect, but nothing crazy. So it's going pretty much according to plan," he said. "I think people will be surprised with how nice the units are. They are nice spaces, tall ceilings, big wide hallways."
The savings in underwriting are passed onto the renter in the form of below-market rents.
As affordable housing communities, residents must meet income guidelines based on an average median income for the area, which for fiscal 2019 was $88,300. 
Effective April 24, 2019, the annual income cannot exceed $37,140 for a one-person household, $42,420 for a two-person household and $52,980 for a four-person household.
Because those income limits change on a yearly basis, prospective tenants should check with apartment managers to see if they qualify.
Opening doors: Safe, affordable housing hard to find
Contact Maria Nagle at (309) 820-3244. Follow her on Twitter: @Pg_Nagle