PONTIAC — Billie Johnson was excited about the new bed the family had recently ordered from Wright's Furniture in downtown Pontiac. They had already removed the old bed, giving it away, to make space for the new one which was to be delivered on Saturday.
But when Wright's Furniture employee Tiffany Ward called Saturday, she had bad news to deliver instead of the bed.
"It was just to tell me what was happening and that my new king bed was going to be lost in a fire," Johnson said.
There was really no time for further explanation. Ward had already been ordered to evacuate the building.
"That was so sweet of her," Johnson said. "I want to thank her for thinking of me. Everyone is so nice when we are shopping there."
"We hope to reopen within days, but there will be a process that we must go through," store owner Gary Wright said on the store's Facebook page. 
At about 11:30 a.m. Saturday, smoke near a circuit breaker in the warehouse was noticed by one of Wright's sons, an employee of the store.
"He ran to get the fire extinguisher and (by the time he got back), it was just too big," Wright told The Pantagraph on Saturday.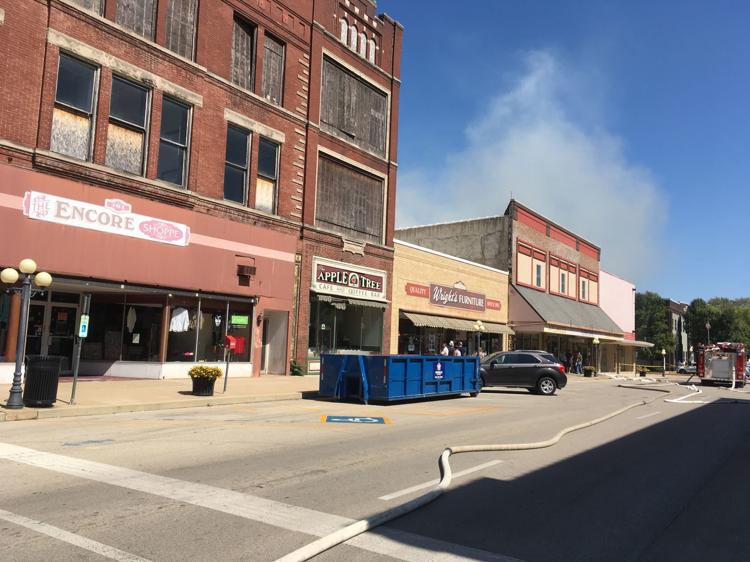 The official cause has not yet been released, and officials are hoping to get a damage estimate on Monday.
Until the store reopens, Wright said he and the staff will do the best they can.
"This was only part of our warehousing that was affected," the Facebook post said. "We have no power to run our computer system to get phone numbers or order information at this time. Anyone that has ordered furniture that did not arrive yet will not be affected by this ordeal.
"Thank you for such an outpouring from our community and customers around the area."
The fire also displaced the Duffy Ambulance Service at 122 E. Howard St., making for a stressful afternoon, said General Manager Gabriel Vincent. Employees were faced with an unexpected dilemma: A fire was building next door, raising concerns about potential injuries, and at the same time, equipment, including four ambulances, needed to be put out of harm's way.
You have free articles remaining.
"It was a unique experience," Vincent said. "We're all a little sore, a little tired, today."
The employees on duty responded quickly, he said.
"As soon as they heard there was a fire next door, they got all of the ambulances out because if we lost power, we wouldn't have to worry about the garage doors opening. That is standard for us to do that, because getting them in and out can be a pain. But, from that moment on, we had help from all over, including our own employees, our neighboring departments, and the local residents and businesses."
"They opened up their diesel shop and let us park the ambulances in there because they have to be in a temperature-controlled environment because of all of the medical supplies we need," he said. "These rigs are more complicated because now they are like rolling emergency rooms and we appreciate the fact that they stepped up to help."
No services will be lost because of the transition, he said.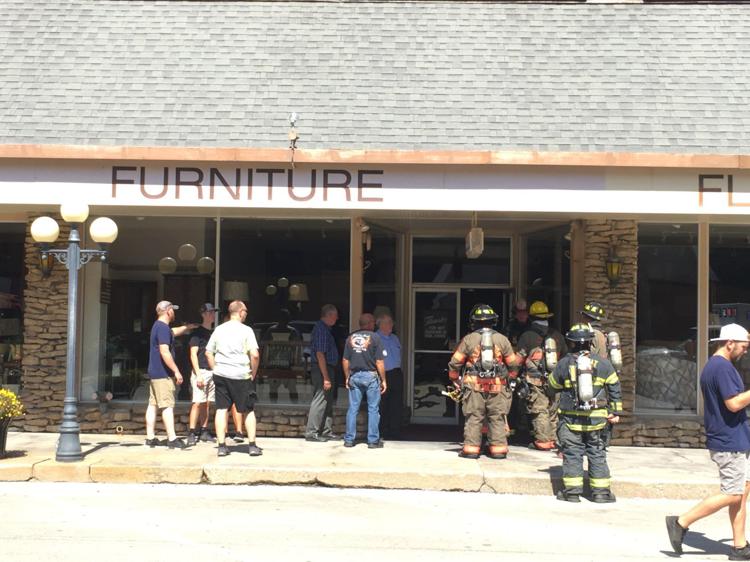 Vincent said that the service has grown in recent years and was looking to expand, meaning there is a possibility officials may now take the opportunity to move into a bigger facility.
"We are getting to the point with our call volume that we need to add on, and so we had already started the preliminary process of thinking about other options," he said.
Meanwhile, fire inspectors hope to find out more about the exact cause and damage estimate early this week. Officials from the Illinois State Fire Marshal's office are expected to be at the scene Monday.
Pontiac Fire Chief Jacob Campbell said when firefighters arrived, they immediately called in several area departments.
"That was due to the size of the fire and the several hazards encountered during the operations, which included transformers exploding and the warehouse collapsing," he said. "Adjacent buildings began to catch on fire from the radiant heat, which included Duffy Ambulance Service located to the north of the warehouse and Wright's Furniture main building located to the south."
The nearby Pontiac Public Library closed Saturday after the fire was reported and is not open Sundays. Officials could not be reached for comment about possible damage or if it will re-open on Monday.
Several fire departments were called to the scene including Fairbury, Saunemin, Cullom, Odell, Chenoa, Dwight, Cornell, Gridley, Flanagan, Forrest, Lexington, Minonk, Reading, Chatsworth, Long Point, Streator, El Paso, Gardner, and Towanda. Ambulances from SELCAS and Dwight were also called in to assist Duffy Ambulance Service during the fire.
---
Photos: Wright's Furniture warehouse, Duffy EMS buildings burn in Pontiac
Contact Kevin Barlow at (309) 820-3238. Follow him on Twitter: @pg_barlow