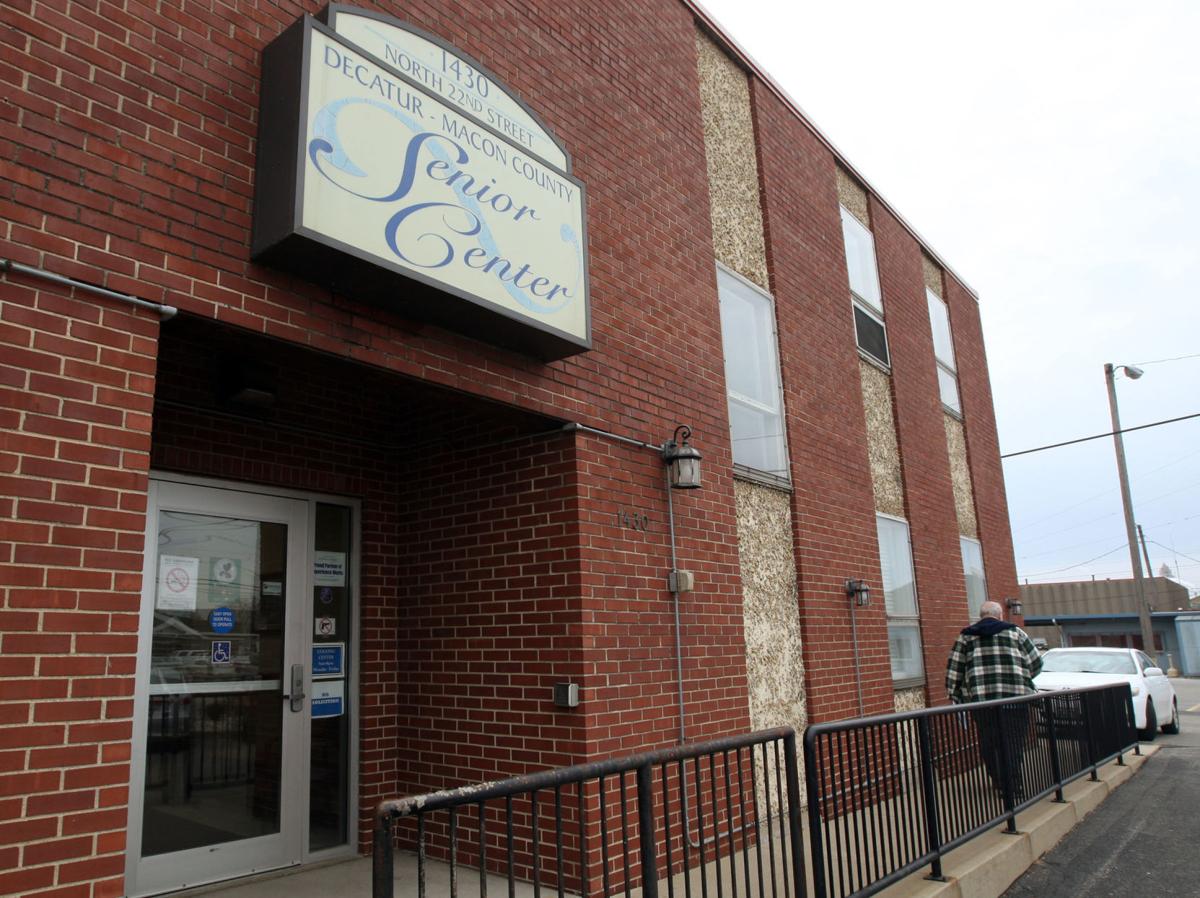 SPRINGFIELD — Nursing homes, assisted living centers and senior centers across the region are taking precautions to prevent the spread of coronavirus, which can more severely affect older adults.
The state Department of Public Health has issued guidelines to prevent the spread of the disease to vulnerable populations in long-term care facilities. Following state guidelines, nursing homes generally are not allowing visitors who are younger than 18 or have respiratory symptoms.
"Everyone that comes in the building has to have a temperature taken," said Mark Matthews, administrator of Fair Havens Senior Living in Decatur.
Matthews said those who have recently been out of the country are also not allowed inside the building, nor anyone with a temperature over 100 degrees. Anyone entering the building, staff included, are required to pass a screening questionnaire.
Gov. J.B. Pritzker said Wednesday that the state is "giving very strict guidance" to nursing homes, including discouraging visits from family members and encouraging daily tests of health care workers. Illinois has approximately 1,200 long-term care facilities serving more than 100,000 young and elderly residents.
Keeping close watch
Monica Bessinger, administrator at Liberty Village of Clinton, said the precautions were established to prevent the spread of the infection to residents due to the "vulnerability of this age population."
"A majority of the residents and their families seem to be appreciative of the precautions being taken," she said.
Elderly residents are one of the most at-risk populations that can be severely affected by coronavirus, according to the Centers for Disease Control and Prevention. The CDC reported those with preexisting conditions like diabetes, heart disease and lung disease can be at greater risk.
"We're keeping a profile on all our residents so if they're coming down with a cold, we try to keep them in their rooms or work with them to not spread possible infections," Matthews said.
Shelbyville Manor Administrator Karen Dailie said Wednesday that family members have been asked to not visit to prevent the chance of infection. Dailie said residents and families have been understanding about the circumstances.
"We're offering alternative methods of communication like Skype, Facetime and phone calls," she said. "Currently we have reviewed and updated our infection prevention and control plans and we've been educating the staff on proper hand washing and resident contact."
Hickory Point Christian Village in Forsyth announced in a statement Thursday that visitation times would be limited from 9 a.m. to 6 p.m. The assisted living center is also working to educate residents and their families on symptom awareness for COVID-19 and infection control. It said protocol is for staff to stay home if they are showing any symptoms associated with the coronavirus.
Senior centers
The Illinois Department on Aging asked state senior centers Wednesday to "immediately suspend all gathering activities," including group meals and social activities, in response to the spread of the disease. Agencies were directed to notify clients of immediate alternatives that will still be available during the group meal suspension, including box lunch services, pick-up options or home-delivered meals.
The cancellation of group meals is a method of "social distancing" which has been employed elsewhere across the state and the U.S. as the country grapples with the global coronavirus pandemic.
Social distancing means "remaining out of congregate settings, avoiding mass gatherings, and maintaining distance (approximately 6 feet or 2 meters) from others when possible," according to the U.S. Centers for Disease Control and Prevention.
Leslie Stanberry, director of the Decatur Macon County Senior Center, said frequent cleanings are conducted to prevent the spread of germs, mostly focused on contact areas like computers, desks and chairs.
Meals provided to seniors through Decatur-Macon County Operations Corp. were also made available in to-go boxes for those choosing to avoid coming in contact with other people.
"I've posted posters telling people what they need to do as far as if they sneeze or cough," said Stanberry. "We have hand sanitizer out and available, but we can't find any more to buy. That's the No. 1 problem."
The center provides services like Medicare enrollment for seniors to receive prescription plans, as well as tax preparation through AARP and providing applications for state benefits. According to Stanberry, the center was encouraged to stay open by the East Central Illinois Area Agency on Aging in order to keep the services going.
Stanberry said services could possibly close if there are reports of cases of coronavirus in Decatur or Macon County.
"We haven't seen any decrease in people coming in for help at all, but that could change," she said. "We just kind of have to keep our eyes open and adapt."
Contact Garrett Karsten at (217) 421-6949. Follow him on Twitter: @GarrettKarsten
Concerned about COVID-19?
Sign up now to get the most recent coronavirus headlines and other important local and national news sent to your email inbox daily.