Chicago Police Superintendent David Brown described Tuesday night as the quietest in the city since widespread unrest began Saturday night fol…
A surge of gun violence over the past two weekends in Chicago is continuing with more than 20 people shot in a 12-hour period.
A day after a Springfield restaurant received a cease-and-desist notice for defying Gov. JB Pritzker's stay-at-home order, an attorney represe…
Chicago saw its deadliest Memorial Day weekend for gun violence since 2015, a jarring reminder that even a pandemic cannot halt shootings. Pol…
Four people from Illinois have been arrested in Nebraska — including a driver accused of leading troopers on a chase exceeding 170 mph in sout…
Ten people were killed and another 39 were wounded in weekend shootings in Chicago in what despite a statewide coronavirus stay-at-home order …
The chief judge of federal courts in Northern Illinois says things will look "quite different" as some operations resume at courthouses in Chi…
The Department of Justice intervened Friday in support of a challenge to Illinois' stay-at-home coronavirus order, calling for the case to be …
The U.S. Justice Department intervened Friday in a lawsuit challenging Illinois Gov. J.B. Pritzker's stay-at-home order to stem the spread of …
A court is expected to rule Friday on a request to invalidate the stay-at-home order in Illinois, part of a legal process that could determine…
Each circuit is encouraged to continue holding remote hearings as frequently as possible, an extension of the highest court's previous guidanc…
Nine states have sued the U.S. Environmental Protection Agency for curtailing enforcement of rules on air and water pollution during the COVID…
A federal judge has modified her ruling that gave third-party and independent candidates for Illinois' Nov. 3 election until Aug. 7 to submit …
The way the FBI tells it, William Rosario Lopez put on a surgical mask and walked into the Connecticut convenience store looking to the world …
Illinois Facebook users could soon learn if they're eligible for up to $300 as part of a class-action settlement alleging the social media gia…
The lawsuit estimates tens of thousands of users could have been affected.
There has been a spike in opioid overdose deaths in a northern Illinois county in recent weeks and it could be because of increased isolation …
A federal judge on Wednesday rejected a challenge to Illinois Gov. J.B. Pritzker's authority to impose stay-at-home orders on churches in the …
Yesse Jehudah, the longtime leader of Fulfilling Our Responsibilities Unto Mankind, a community improvement organization also known as FORUM, …
The Illinois attorney general's office asked the state's highest court to consider arguments in a state representative's case challenging the …

Scritchlow Concrete Lifting & Slabjacking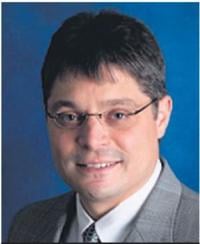 A southern Illinois judge delivered a setback to Democratic Gov. J.B. Pritzker on Monday, issuing a temporary injunction allowing Republican s…
Gov. J.B. Pritzker signed an order allowing furloughs for certain inmates considered "medically vulnerable" to contracting and spreading COVID-19.
The Illinois Workers' Compensation Commission on Monday repealed a controversial emergency rule stating that if front-line workers are infecte…
The body of a Chicago man who was reported missing has been found in a lake in Champaign, authorities said.
Illinois Department of Corrections officials say they have restored attorney-client phone calls at Stateville and Hill prisons, acknowledging …
Her bloodstained clothes. A necklace. Her DNA.
A southern Illinois man was sentenced Thursday to five years in prison after pleading guilty to animal torture and aggravated animal cruelty f…