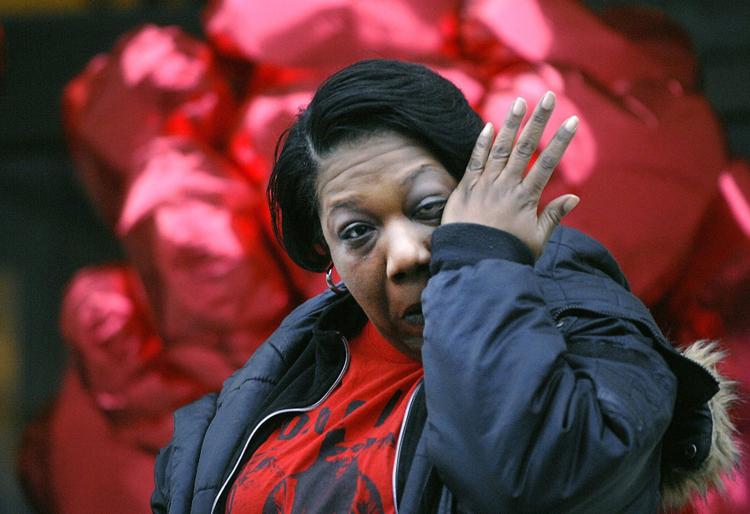 Now, Kirkwood bears her soul fighting back torrents of tears as she speaks about Trevonte's death to a community rocked by the deadliest year for gun violence in recorded history.
She questions why the community's reaction to the violence has been so muted.
"Someone has lost a life," Kirkwood said. "I feel empty that as a community, we have to come to this, where we're not talking about it. Where we're not coming together about it. Because that's not what I know of Bloomington-Normal."
In early February when Trevonte Kirkwood's daughter celebrated her 6th birthday — four months after her father's death — children took cover after shots rang out outside an apartment where she now lives with an aunt, Neise Kirkwood, who adopted her.
The community's response to the gun violence stands in contrast to its full-throated reaction to the opioid drug crisis that killed 34 people in 2017 and another 25 last year.
Then, a task force was created, bringing together law enforcement, public health officials, and social service providers. A new program called Safe Passages makes it easier to get addiction treatment without fear of legal repercussion. Local officials welcomed input from state and national leaders on their solutions to a complex problem, with countless press conferences and public forums.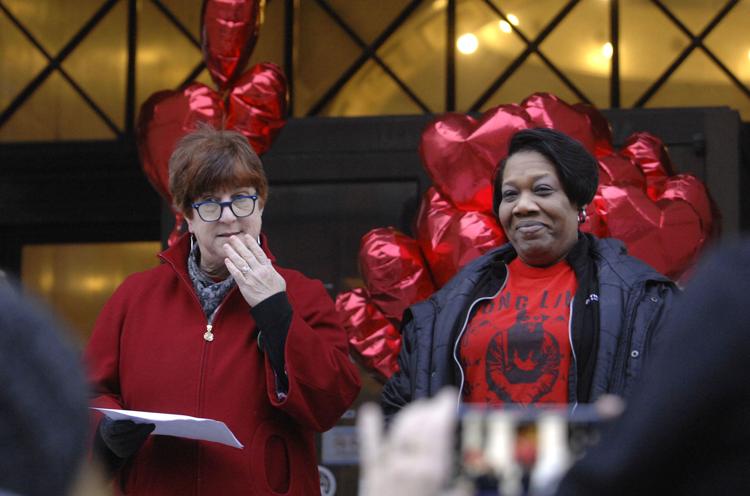 Grassroots effort
For gun violence, most of the reaction has come from non-elected community members, like Dameca Kirkwood, faith leaders and newly-formed grassroots organizations such as Moms Demand Action For Gun Sense and BN Youth Activists. There have been vigils after each shooting, but other than arrests in eight of the nine gun deaths, there has been little organized response beyond grassroots efforts.
There's no McLean County Gun Violence Task Force.
Karen Irvin, a retired teacher and leader of the local Moms Demand Action chapter, said the group would welcome being part of an ongoing community-wide dialogue.
"I can't wait to be part of a conversation that goes deeper than vigils and monthly meetings and canvassing for elected officials. All of which are important," said Irvin, who lost a former fourth-grade student, Egerton Dover, to gun violence in December. "But we had a unique year in 2018. And we don't know if that's an outlier."
The different reactions trace back to two of the thorniest issues in American life — a constitutionally protected right to own a gun, and race — based on more than a dozen interviews conducted by The Pantagraph and WGLT in the wake of 2018's spike in violence.
The gun lobby has made guns a central part of what it means to be American, said Julie Webber, a professor of politics and government at Illinois State University. That's despite nearly 40,000 people being killed by guns in the U.S. in 2017, the highest number in decades, according to the CDC.
"They're just very good at telling that story," Webber said. "Gun control advocates have not been able to find something equally compelling."
Race is another factor, explaining the different reactions to gun violence and opioids. Dameca Kirkwood sees it, too.
If her son had been white, his unsolved murder would be all over the news, every night, she contends. All nine of the people killed last year were black or Hispanic, in their 20s and 30s.
"He is not a case number. He is not just a black, African-American with dreads. His name is Trevonte Kirkwood. He was my son. And as his mother, until I take my last breath, I will do whatever. I will keep preaching. I will keep speaking until the bastards who done this have been brought to justice," she said.
The local, state, and federal response to the opioid epidemic has been uniquely bipartisan, triggering an outpouring of resources, such as more doses of the opioid-overdose antidote Narcan for police officers.The focus on expanded opioid treatment differs from what those addicted to other drugs often experience on their path to the criminal justice system.
"It's because of the amount of people it's touched, and the fact that it's not just one socioeconomic group," said McLean County Sheriff Jon Sandage, who launched the Safe Passages program last year. "It touches everybody from all walks of life. It's just a devastating disease. Politically, who would be against that?"
"The politicians know that for every one of these people that are going to be helped by having an understanding approach to the opioid crisis, they're related to some middle-class Caucasian-American who's going to vote somewhere," said Webber, the ISU professor.
Chief sees partnerships
But not everyone sees the difference between the two responses.
Bloomington Police Chief Clay Wheeler pointed to last summer's summit at Miller Park, attended by police, convening community leaders and local youths to talk about solutions to the rise in gun violence.
"Police departments looked toward community partners. There were several events where community partners (and) social service agencies looked at what services they had available. There were discussions publicly and behind the scenes about the issue. I wouldn't say that's fairly characterized at all," Wheeler said of the guns-opioid comparison.
"I think we're giving just as much attention to the guns as we are the drugs, because when you find drugs you find guns and vice versa, usually," added Sandage.
You have free articles remaining.
Part of the response to the opioid epidemic has focused on supply, with efforts to stop doctors from over-prescribing painkillers that can be stolen and sold illegally.
There's no parallel for the supply of guns in America, and local elected officials and law enforcement are reluctant to tread into what is Second Amendment territory — despite evidence that stolen weapons often are used in crimes, including homicides.
In July, Bloomington police arrested an 18-year-old woman who allegedly stole three guns from a friend's apartment in Normal and sold one to Hammet Brown. He's accused of using it to kill Taneshiea Brown, 20, and Steven Alexander Jr., 18, on Bloomington's east side in June.
"By and large, all of our gun owners in McLean County are responsible. We've not had any cases of those being irresponsible," Sandage said. "There are the burglaries that happen and guns get stolen. It's always a message we have out there to lock up your weapons, and hopefully people listen."
The spike in opioid-related deaths and gun violence has sparked different responses in Bloomington-Normal, and nationally.
That reluctance to talk about access to guns may be changing. The Illinois Association of Chiefs of Police (ILACP) is considering creating a new subcommittee focused on gun violence, to help inform policy debates in Springfield.
"With guns in general over the years we've really had no opinion on it, no response to it, unless it affected law enforcement. So it's time we need to have the conversation," said ILACP President Brian Fengel, who is chief of police in Bartonville.
Other communities have been more direct in trying to stop gun violence. Champaign, Peoria and Springfield all have formed task forces on the issue. Champaign's Fresh Start and Peoria's Don't Shoot initiatives are both "focused deterrence" programs, using a U.S. Department of Justice model that brings community stakeholders together and reaches out directly to at-risk youth.
CHAMPAIGN — As a funeral home owner, Seon Williams has firsthand experience of the carnage g…
The U.S. attorney's office, based in Springfield, often is a partner in the initiatives. Sometimes it convenes the stakeholders; sometimes it's just one of the partners. John Milhiser, the U.S. attorney for Central Illinois, said he's willing to be a partner with McLean County too.
"Quite frankly, I don't think there's a community that couldn't benefit from the more comprehensive approach to gun violence, violence in general," said Milhiser, whose 46-county district includes Bloomington-Normal.
Recently, the McLean County Juvenile Justice Council (JJC) appointed a subcommittee on the issue of gun violence, said council chairman and Normal Police Chief Rick Bleichner. Camille Rodriguez, director of the McLean County Health Department, will chair that subcommittee.
Youth outreach will be key, Bleichner said.
"Although not all the people involved are juveniles, they didn't just pick up a gun when they were 25," Bleichner said.
Rodriguez said her department has been researching the effectiveness of outreach programs; one approach might be reaching out to kids using YouTube.
"The jury is out as to the best approach. Sometimes it's reaching out to parents. Sometimes it's reaching the young people directly. And we want to meet and decide which is best," Rodriguez said.
Sandage said he'd be open to a more comprehensive approach to gun violence.
"We do have a lot of different groups trying to get their message out. Maybe it would be a good idea to get them all together, in one unified message," he said.
Other things are happening more informally.
McLean County State's Attorney Don Knapp recently teamed up with Pastor Andrew Held from Bloomington City Life, a youth ministry based on Bloomington's west side, to work directly with at-risk youth.
Last week, they took a group of 17 kids to play virtual reality games and mingle with police, prosecutors and Public Defender Carla Barnes.
In the short term, Knapp said he hopes it makes them less reluctant to talk to police if they witness a crime.
"In the long term, whatever I can do to change what I believe to be a false narrative of distrust of law enforcement, that's what I want to do," Knapp said.
In the decade he's been working in youth ministry, Held has seen a change in the attitudes of teens, many of whom are on the brink of committing their first crime, he said.
"Today's youth are apathetic. They're not really motivated towards work or an education," said Held.
The numbers of teens in Held's program dropped last year as the gun violence escalated. Fear and trauma kept them close to home, he said.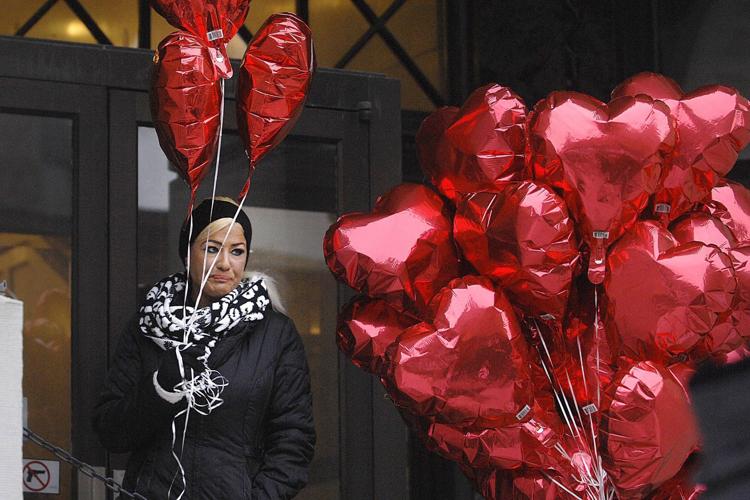 The right track
For Dameca Kirkwood, her role of advocate took her to the steps of the McLean County Museum of History earlier this month for an event marking the one-year anniversary of the school shooting in Parkland, Fla. She connected one of the country's worst mass shootings to how everyday gun violence snatched away her son — a 27-year-old father of two who loved fashion, music, and was nicknamed "Goof Troof" because of his infectious smile.
Kirkwood said stopping gun violence will require a multi-pronged approach, including laws that make it harder to get a gun and "only in the right hands."
Stronger family structures and better mental health services also are needed, she said.
"If you know better, you do better," she said. "And if someone knew better, they would've done better, and maybe my son would still be here."