Lobbyists will have to disclose additional information to the public under a measure Gov. J.B. Pritzker signed into law Wednesday.
SPRINGFIELD — A handful of Illinois House Republicans on Wednesday called for a special legislative session — or at least greater urgency in t…
Gov. J.B. Pritzker signed a follow-up bill to the cannabis legislation passed this spring and took questions about the upcoming rollout of leg…
Nearly 20,000 disabled adults in Illinois who are on a waiting list to get into adult programs. Experts in the field say parents are quitting …
Nearly 20,000 disabled adults in Illinois who are on a waiting list to get into adult programs. Experts in the field say parents are quitting …
Chicago Mayor Lori Lightfoot isn't releasing details of a report that she says revealed "ethical lapses" by the Chicago police chief she fired…
When lawmakers were looking to fund capital projects, much of the focus was on doubling the gas tax and expanding gambling. But lawmakers also…
State Sen. Martin Sandoval, the Chicago Democrat whose statehouse offices were raided by federal agents in September, is resigning his legisla…
Since the state's highest court began meeting 200 years ago, 121 justices have served as its leader. Three of those are women.
Sen. Martin Sandoval has become the second Democrat from Chicago to resign from the General Assembly under a legal cloud this month.
Democratic Gov. J.B. Pritzker is planning to spend $40,000 of his own money to renovate his State Capitol office next month.
SPRINGFIELD — Gov. J.B. Pritzker has vetoed a plan to forgive $50 million in past-due taxes from private jet manufacturers.
An open forum Monday night with U.S. Rep. Rodney Davis and state Rep. Dan Brady covered a broad range of issues, but Davis blamed Democrats an…
Here's a look back at the big state news that shaped the conversation last week.
An inspector general's report says the Lincoln Museum's copy of the Gettysburg Address was lent to a Texas museum called Mercury One.
Like their parties in Washington, the Illinois congressional delegation is split on impeachment. 
Another outside group is advertising in the 13th Congressional District and featuring pictures of U.S. Rep. RODNEY DAVIS, R-Taylorville. But t…
The Chicago Board of Education has approved deals with teachers and support staff that ends labor strife that included an 11-day strike.
A measure preventing lawmakers from receiving pay for days they did not hold office has remained in legislative limbo since its introduction i…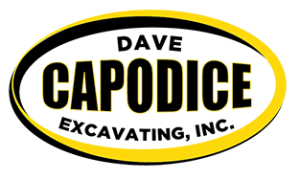 Dave Capodice Excavating & Material Sales

Striegel Knobloch & Company, L.L.C.
Democratic state Sen. Kimberly Lightford of Maywood has emerged as the leading candidate to become the next Illinois Senate president after Jo…
In McLean County alone, a new state road plan lays out $170 million in work, covering 166 miles of roads and bridges including Interstates 55 …
Just three weeks ago, many people were talking about how uneventful the upcoming veto session would be, a snoozefest to be gotten through quic…
SPRINGFIELD — Senate President John Cullerton will resign from the General Assembly sometime in January, he told his caucus in a meeting after…
Ethics reform, pension consolidation and a proposal to make a Chicago casino more attractive to investors grabbed a lot of attention and energ…
No one keeps data on how many patients' requests for out-of-state care are denied, but experts say it's not uncommon. Here's one story from Illinois. 
SPRINGFIELD — The adjournment of the fall veto session means a number of bills that failed to pass both chambers this week must wait for furth…