BLOOMINGTON — Jason Barickman is confident recreational marijuana use will be legal in Illinois in two years — but a lot of details remain undecided.
Barickman hopes to let local areas opt out of legalizing marijuana; allow employers to impose zero-tolerance policies for use; direct some sales proceeds to law enforcement; and use revoking driver's licenses as a deterrent for underage violators under a recreational marijuana law if passed.
"I don't know what the number is, and I'll tell you anyone who says they do is fooling you," said Barickman, who addressed the issue at a McLean County Chamber of Commerce luncheon before more than 100 in local business and government. 
"The market is undefined, and one of the moving parts is where we set tax rates. ... If you tax too much, you're not going to dry up the black market."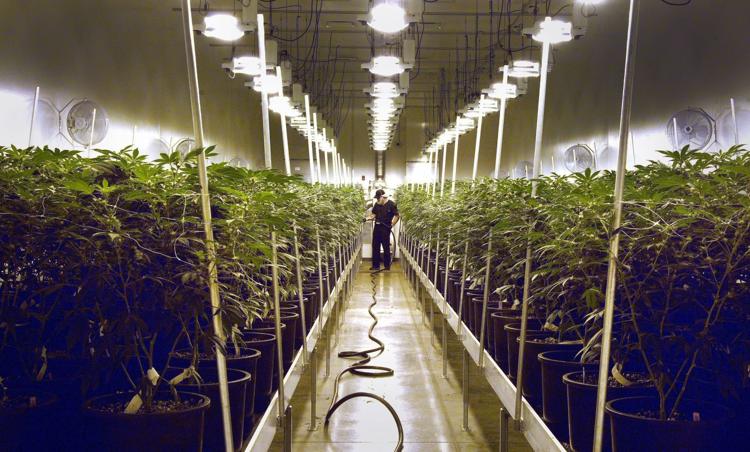 The Illinois Economic Policy Institute and the University of Illinois' Project for Middle Class Renewal estimated $525 million would be generated annually, according to a November report.
Barickman said that though he expects proceeds to be used for new programs — "I think the majority view is going to be, this is a new pot of money, let's go spend it on something else," he said — he'd rather they be directed to state debt and resources for law enforcement to deal with legalization, like training and equipment to test impairment from marijuana.
Communities who opt out of legalization could lose out on the new revenue, however — another potential sticking point that Barickman said is likely to be worked out in the legislative process.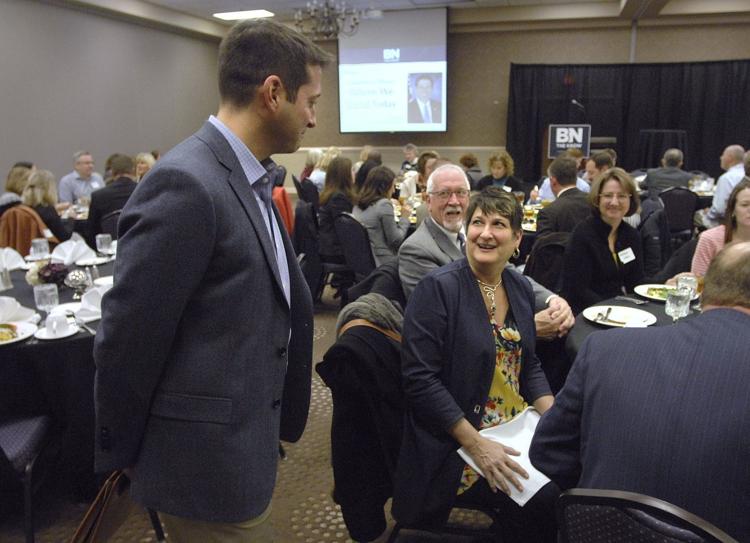 "My opinion was, look, let's say that Bloomington opted out. The reality is people will still use (marijuana) in Bloomington," said Barickman. "Law enforcement will still be taxed with policing the streets. And I think (they) still deserve some of the money (generated by sales)."
Bloomington Mayor Tari Renner said the city is unlikely to opt out of legalization. Normal Mayor Chris Koos said it's too soon to tell if or how the town would address opting out.
Barickman said he won't vote for any proposal that doesn't allow employers to choose whether or not they can hire or continue to employ people who test positive for marijuana use. He'd also like to include taking away driver's licenses from those who use marijuana before they're 21 years old.
He noted working people and youths are not the demographics that have changed behavior most in the states with legal recreational marijuana.
"It's those who are empty nesters, who may or may not have used cannabis when they were younger, in college. They're rule followers. They don't use today because it's against the law. But they may change their habit. You don't have to raise your hand," said Barickman with a laugh.
Barickman said legalization is not only potentially lucrative but also would end an expensive and failing effort to prohibit marijuana use.
"It's those in law enforcement who are policing it, those in the prosecutor's office who are prosecuting it, those in the county jails and state prisons who incarcerate (violators) and the black mark on those individuals when they're released," he said. "Voters around the state are challenging us to look harder at how we're spending our money, and this deserves another look."