The math was supposed to be in by now. 
Hanging in the balance are Illinois' share of federal dollars for education, human services, infrastructure and other key services; the amount of representation the state will have in Washington; and the once-a-decade redistricting process for state legislative and U.S. Congressional districts.
Some clarity could be coming relatively soon as total population numbers for the country, each state, Washington, D.C., and Puerto Rico are expected April 31.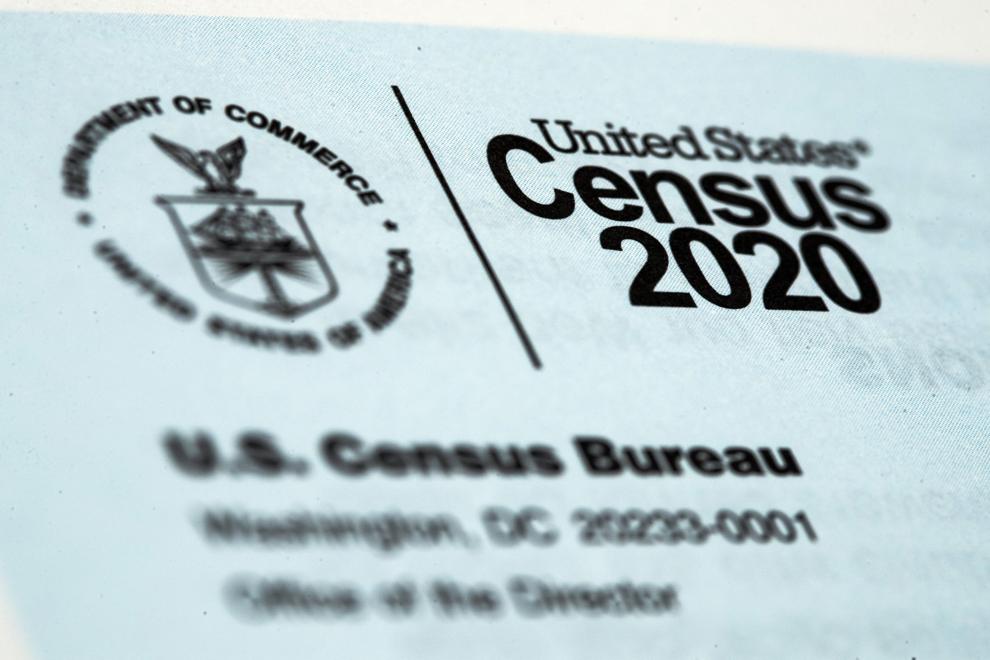 "Growth is a nice drug to have," said Rob Paral, a Chicago-based demographer. "Growth is a drug that brings you more federal money, it brings more tax money from people who live here. It ameliorates a lot of problems." 
Paral said "there'll be no surprises" with Illinois' population total when it's released, with numbers expected to be down or stagnant. 
"The only thing that really matters with the delayed release is how it's going to really complicate the state and maybe the city of Chicago's redistricting," he said.
Indeed, redistricting data, which includes counts of population by race, ethnicity and other factors used by state legislatures to draw legislative and Congressional maps, is not expected until Sept. 30, far past the initial April 1 deadline. 
Given the seeming certainty and predictability of the state's population, experts and state officials were not too concerned about the state's share of federal resources. 
But the delay in redistricting is already causing headaches and could lead to more. 
Fair share of federal funds
In a sense, the U.S. census answers the fundamental question posed in American political scientist Howard Lasswell's definition of politics: "Who gets what, when and how?"
Every year, more than $675 billion in federal funds are spent on schools, hospitals, public works projects and other vital programs. The census is the vehicle for slicing up that pie. 
In 2015, Illinois received more than $19.7 billion in federal assistance for 16 programs based on the 2010 census count. That's about $1,535 per person. 
So even a slight undercount could cost the state millions of dollars per year and perhaps hundreds of millions over the decade. Not to mention impacting the reputation of the state and municipalities within it.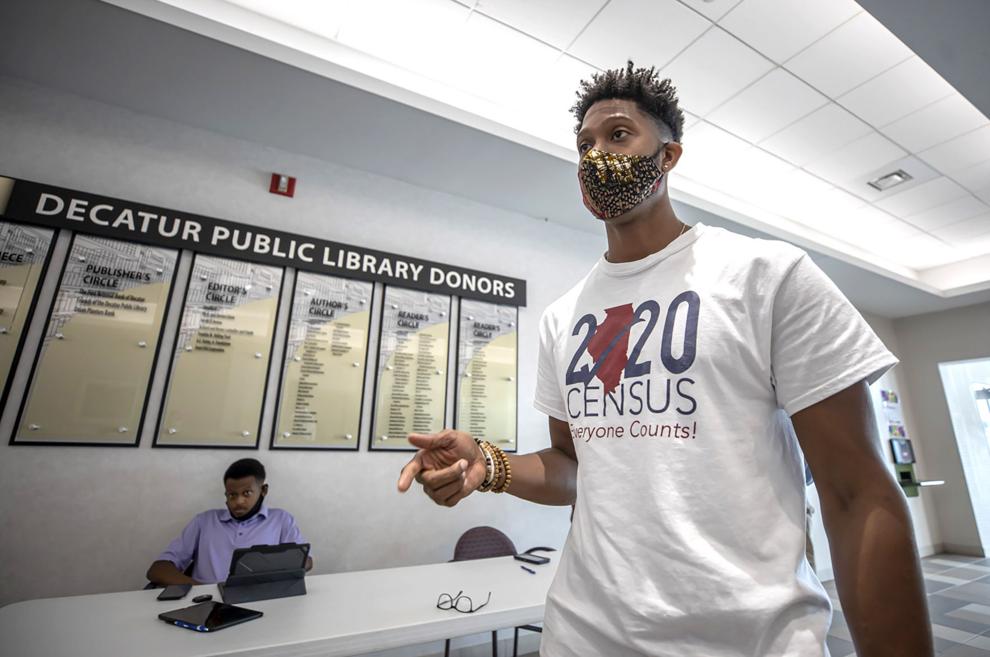 "We use all of that information for business attraction, sometimes even to keep businesses in our community," said Val Yazell, economic development director for the city of Springfield. "And, of course, the largest thing that most people are looking for is a strong workforce. So if for some reason we'd be undercounted, it might appear as though we don't have the workforce for a particular business that might want to come into town."
And in a state where population is declining, stagnating or, at best, growing at one of the slowest rates in the country, there is even more pressure to get an accurate head count. 
"Every year, the federal government uses the latest estimates of state population. So it's not going to be a dramatic drop off in federal funds," Paral said. "But it did mean that the state needed to work real hard to have a good census. And I think the state did work very hard on having that census in the end."
For the most part, the state has done a decent job of making the best of stagnant growth. In the 2010 census, there was an estimated overcount of about 60,000 people in Illinois, according to the National Conference of State Legislatures. 
For 2020, the state devoted more than $30 million for a public outreach program, the third-highest per capita investment of any state in the country. 
The effort bore fruit as the state posted a 71.4% self-response rate, the seventh-highest in the country and the highest of the 10 most populous states.
Still, federal funds will likely be reduced based on the population growth rate. Though some communities, especially in the Fox River Valley to the west of Chicago and in regions with universities like Urbana-Champaign and Bloomington-Normal, are growing, most of the state has been either flat or declining. 
The state's population, according to 2019 census estimates, was 12.67 million, down from 12.8 million in 2010, a 1.2% decline.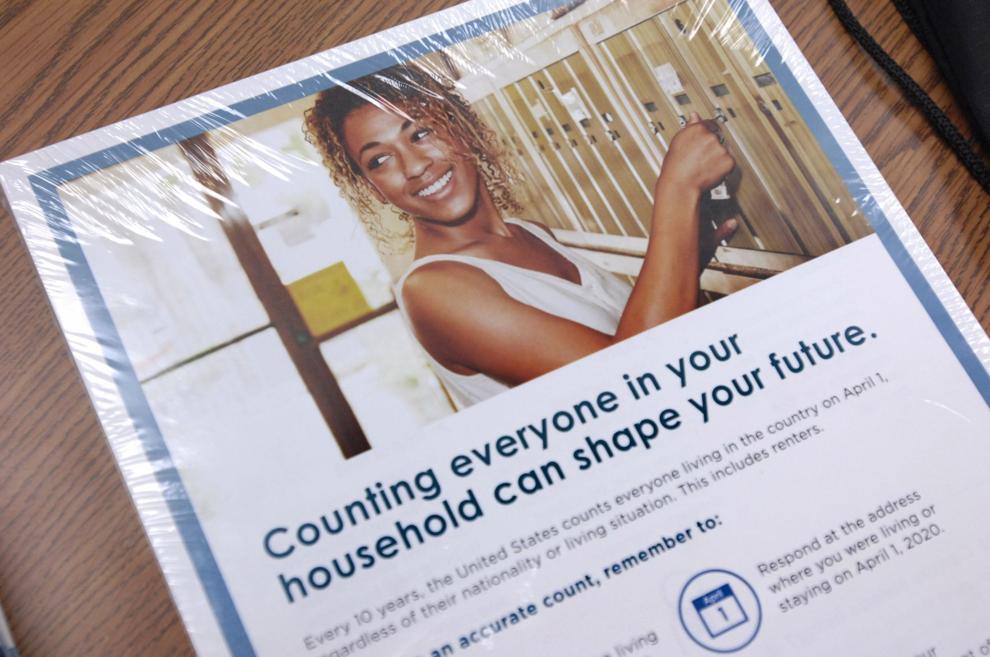 Though state and local officials planning budgets are not happy with these prospects, they were not expecting good news in the first place.  
"I don't think this is going to surprise anybody," said Brad Cole, executive director of the Illinois Municipal League. "But when you have fixed costs for programs and services, there's only so much you can do."
"It's much better to be a growth state in population than a declining state in population for obvious reasons," he said. 
Redistricting without census data 
Besides being used to divvy federal resources, the census data determines how many Congressional seats each state is awarded and is used to draw new districts for Congressional, state legislative and local aldermanic offices. 
Illinois is a near-lock to lose a seat in Congress, bringing it down to 17. The state peaked in the 1930s with 27 members of Congress. 
Population decline in certain areas of the state, particularly in rural downstate communities and in economically-distressed communities on the south and west sides of Chicago, may impact new Congressional and legislative districts. 
But creating uncertainty is the delay in the delivery of redistricting data.
Per the state constitution, the Illinois General Assembly has to adopt a map by June 30 in redistricting years. 
If it fails to meet that deadline, the process is turned over to an eight-person commission divided evenly between Democrats and Republicans.
If they cannot agree, as was the case in 1981, 1991 and 2001, the Illinois Secretary of State draws a name — either a Democrat or Republican — to break the tie. 
Though there is no similar deadline to draw Congressional maps, the Sept. 30 date leaves little time for candidates to circulate petitions for the March primary. Those must be filed by late November. 
Still, legislative Democrats, who have supermajorities in both chambers, have determined to keep the process in their hands by using alternative datasets. 
This could include using data from the American Community Survey or from another source. After all, the Illinois Constitution does not specify that census data must be used for the remap. 
"Failure to meet deadlines would upend the democratic process and turn map-making over to a small commission of appointed political insiders and, as history has shown, ultimately yield a more partisan result," said Illinois Senate President Don Harmon in an op-ed earlier this week. 
Harmon added that the legislature "will not shy away from our constitutional duty to ensure that communities receive fair and equal representation."
The Illinois Senate began that process in earnest this week with a series of hearings meant to gather testimony from community stakeholders across the state. 
Whatever the party approves is likely to be challenged in court, delays or not. But the lack of census data adds another wrinkle to a complicated process. 
Republicans have already signaled their opposition to using data other than the census. 
"To me, that is the single most important thing that we need to address," said state Sen. Jason Barickman, R-Bloomington, the minority spokesman on the Senate Redistricting Committee. "I'm already concerned that the use of faulty data risks violation of the Equal Protection Clause (of the U.S. Constitution), the Voting Rights Act and jeopardizes the very principles that I believe both sides of the aisle adhere to, whether that's supporting communities of interest, protecting racial minorities and otherwise."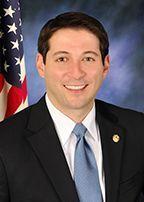 Still, experts from the nonpartisan National Conference of State Legislatures said Illinois has options since its constitution does not explicitly mention the census. 
"It is in the group where the constitution is silent about what the data source would be," said Wendy Underhill, director of elections and redistricting at the NCSL. "So this may be something you would think about."
---