SPRINGFIELD — Lawmakers could vote on a budget as early as Friday after working well into the night Thursday at the Capitol and a makeshift House chamber at the Bank of Springfield Center.
A 2,246-page amendment serving as an appropriations bill moved into third reading in the Senate on Thursday evening, meaning Senate President Don Harmon's House Bill 64 is eligible for full passage Friday after passing the House on Wednesday. The amendment to that bill was filed Tuesday in the House.
Meanwhile, Senate Bill 264, which sits in the House, had a 2,258-page amendment filed to it Thursday and could serve as the appropriations bill in that chamber. As each bill has already cleared at least one chamber, they could both pass in a single legislative day. Upon passage, they'd need a signature from the governor to become law.
The appropriations bill was one of many items on the Senate's agenda as it worked well into the night during the second of a three-day special session.
The Senate's final action started with the approval of House Bill 123, making minor changes to the Cannabis Regulation and Tax Act that "make sure it can work effectively," according to sponsor Sen. Heather Steans, D-Chicago.
Senators were called to the floor in groups of 10 to cast their votes as side conversations filled the room and several members stood well within six feet of each other. All wore masks, with a few pulling them below their nose or mouth at times.
Senate Majority Leader Kimberly Lightford, D-Maywood, made several calls for members to appear in the chamber to vote for the bill, which ultimately passed 46-10.
Some bill sponsors were barely audible amid the side chatter as the chamber moved along with its action list after several months away from the Capitol.
After about five minutes of Sen. Laura Murphy's, D-Des Plaines, presentation of her House Bill 2096 pertaining to township codes, it took about five minutes to wrangle lawmakers to vote or have staff push their voting buttons. The measure passed 54-0 with six not voting.
The chamber quieted a bit when Sen. Linda Holmes, D-Aurora, moved her House Bill 2455, which she said was an agreed bill between business and labor regarding workers compensation and COVID-19.
Among other things, the "labor omnibus bill" created, for the purpose of death benefits, a rebuttable presumption that a police officer or firefighter who dies as a result of COVID-19 contracted the virus on the job. The officer or firefighter must have contracted the virus between March 9 and Dec. 31, 2020.
Sen. John Curran, R-Downers Grove, asked questions regarding legislative intent and ultimately agreed the bill was a strong product of bipartisan negotiation. It passed by a 50-4 vote.
The chamber went quiet after the vote and someone on the floor could be heard whistling the theme of the television show "Jeopardy" as members awaited the printing of a supplemental calendar.
Members returned to the floor after a vote-by-mail bill passed in the House, and Sen. Dale Righter, R-Mattoon, and Sen. Julie Morrison, D-Deerfield, who had shared a long debate about the measure in a subject matter hearing earlier in the day, could be seen conversing on the floor.
About 7 p.m., the vote-by-mail bill, Senate Bill 1863, arrived in the Senate for consideration, but lawmakers did not immediately take it up for debate.  
---
PHOTOS: Protesters rally in Springfield in Wednesday
REMOVING LAWMAKER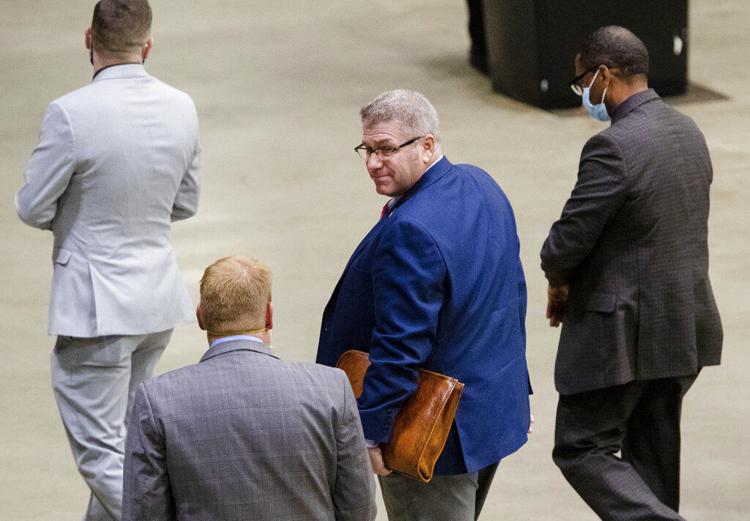 Bank-of-Springfield-Protests-Pharoah-052020.jpg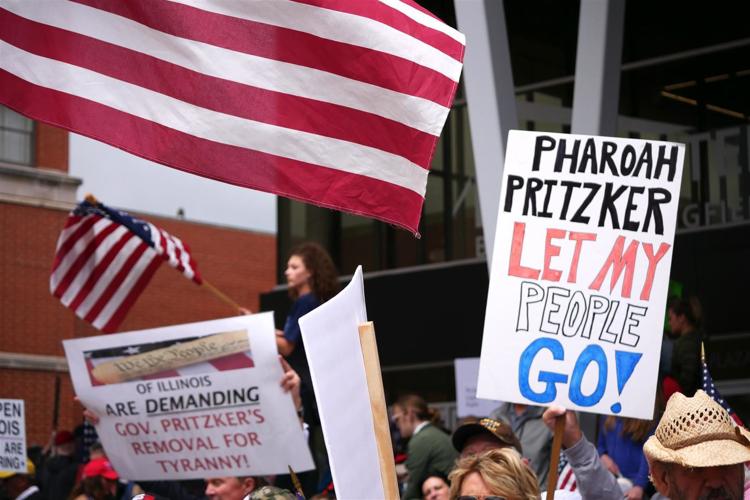 Virus Outbreak Illinois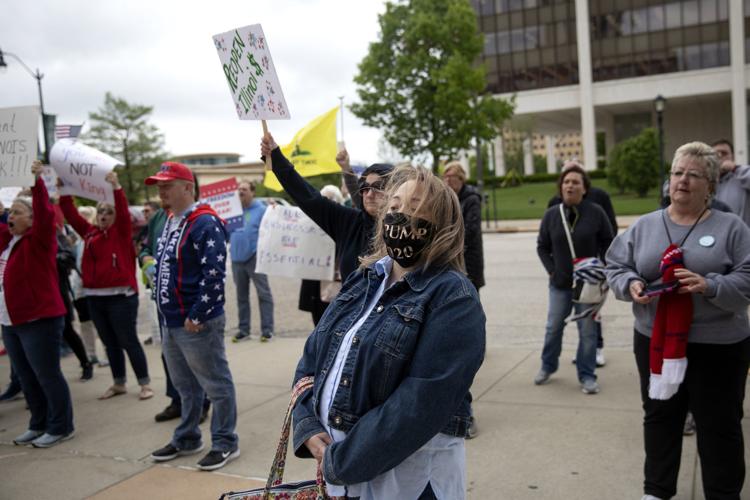 Virus Outbreak Illinois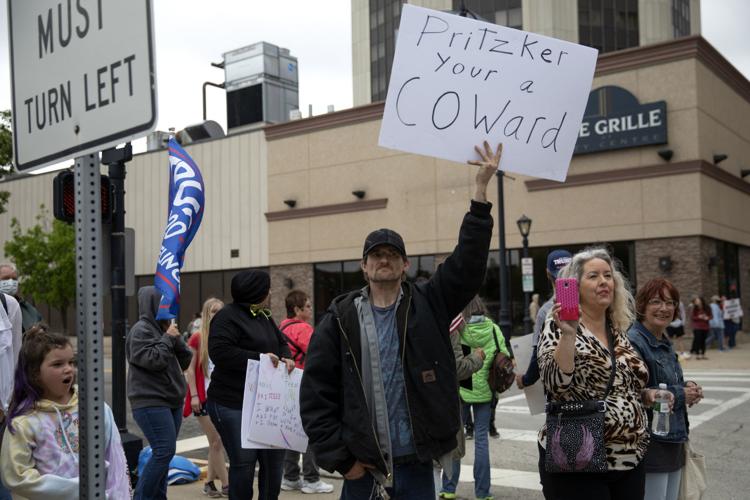 Springfield protest - Peoria resident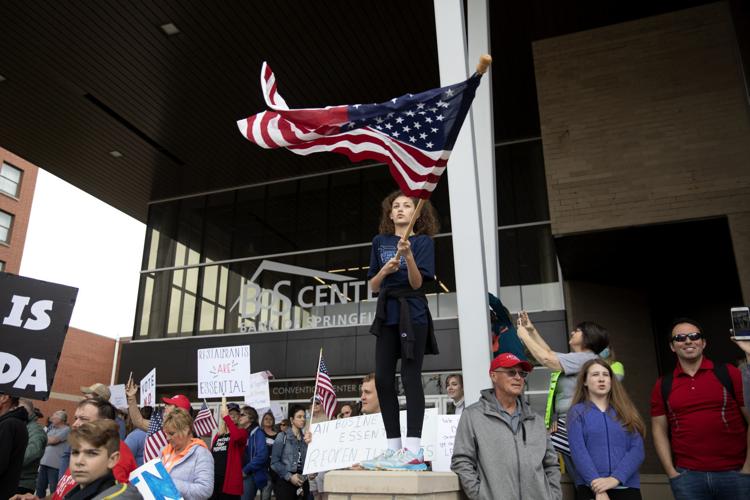 Springfield protest - Normal resident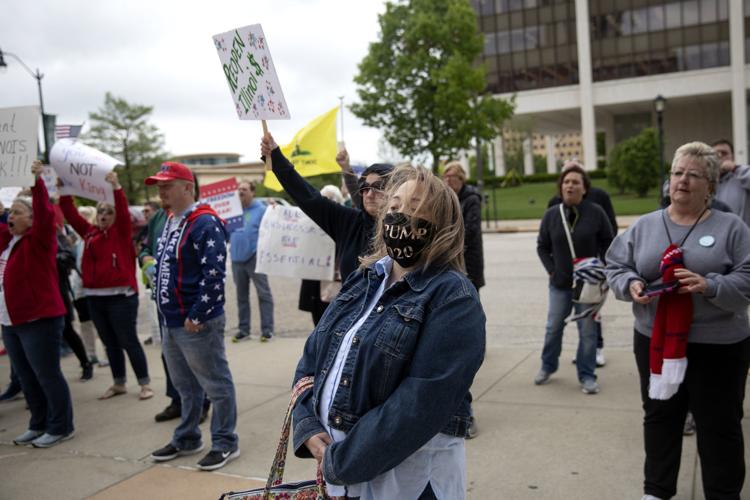 Virus Outbreak Illinois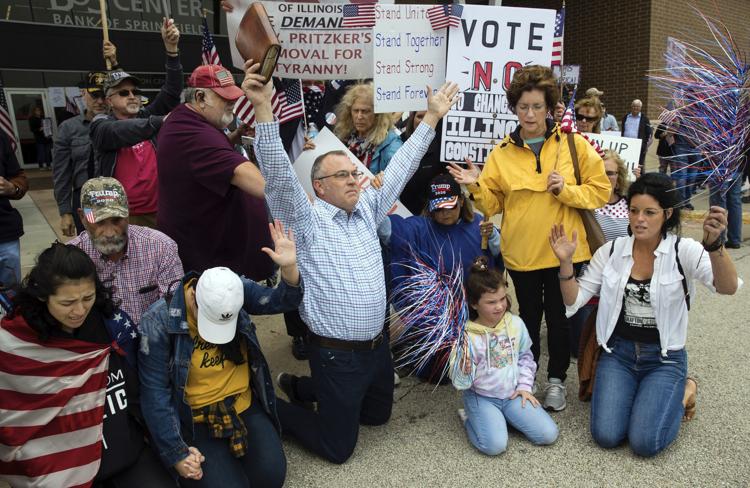 Bank-of-Springfield-Protests-1-052020.jpg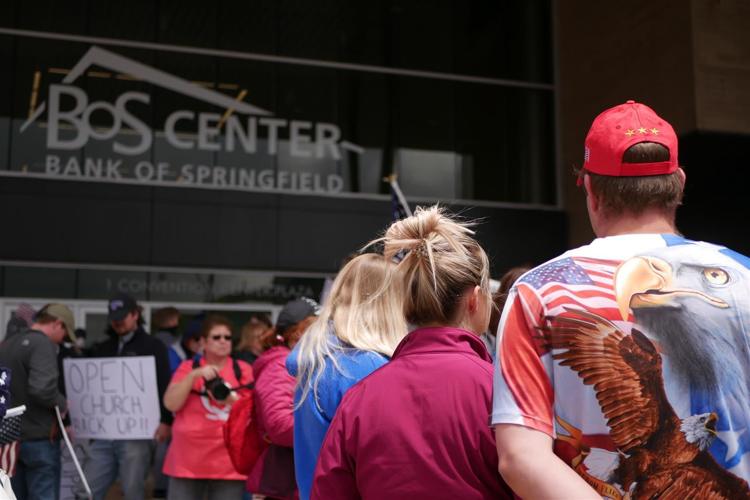 Bank-of-Springfield-Protests-Marching-052020.jpg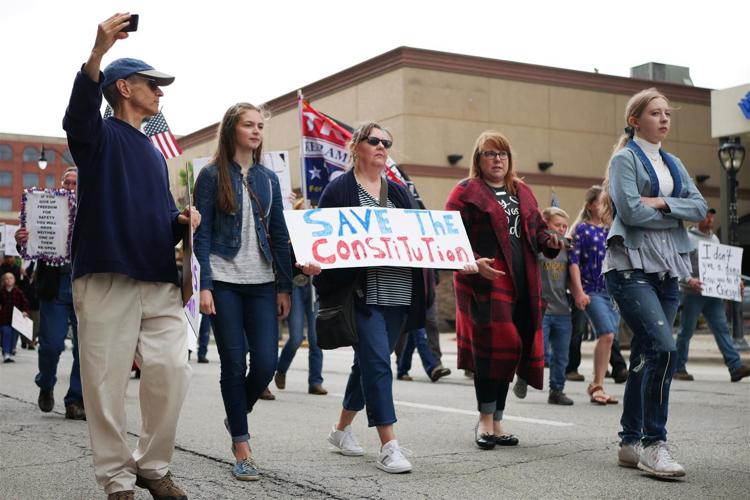 Bank-of-Springfield-Protests-Pharoah-052020.jpg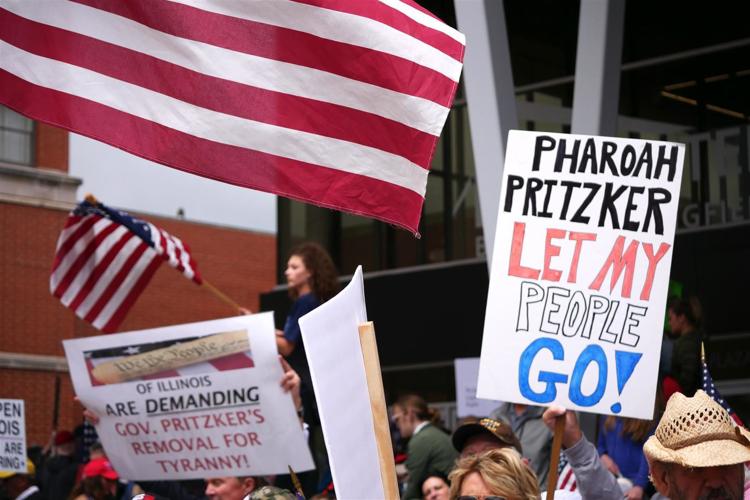 Bank-of-Springfield-Protests-Tyranny-052020.jpg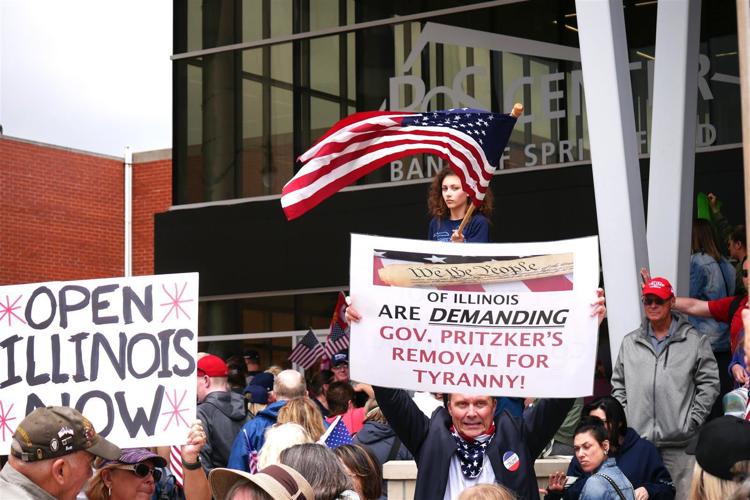 Get Government & Politics updates in your inbox!
Stay up-to-date on the latest in local and national government and political topics with our newsletter.