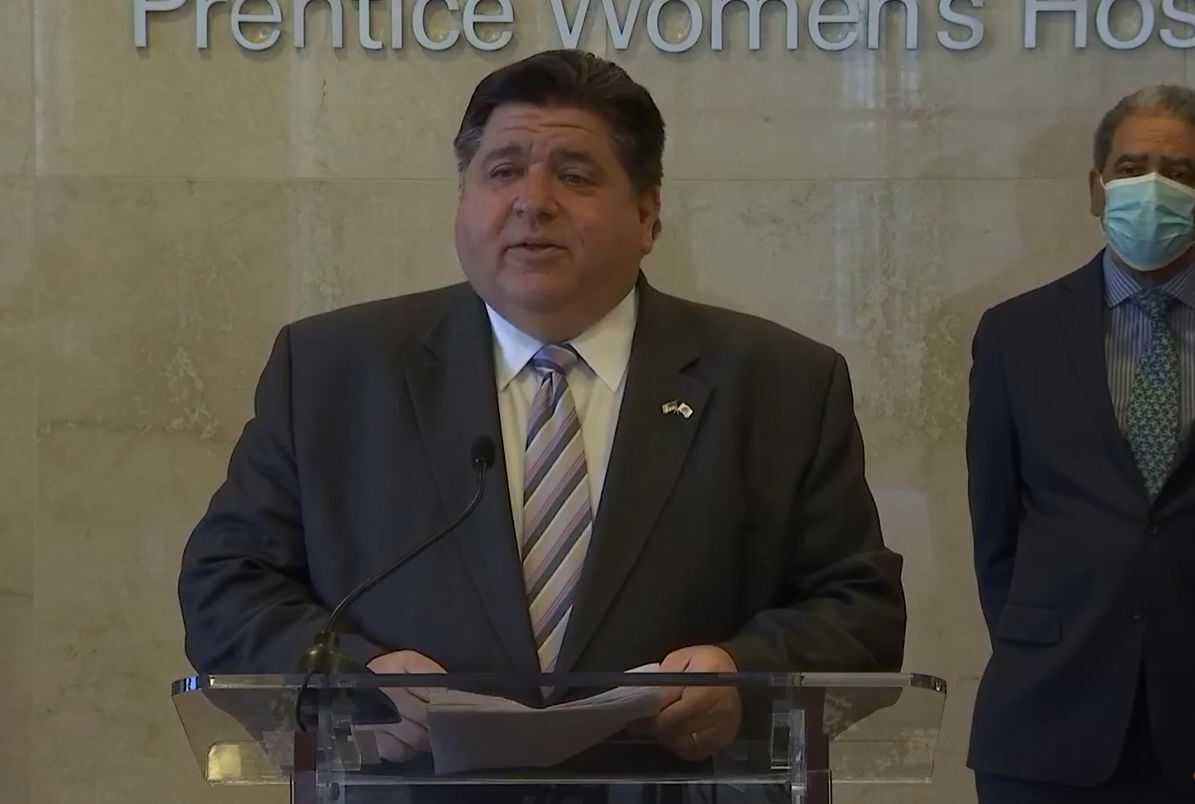 IDPH in a statement said statewide positivity for cases as a percent of total test from Aug. 2-8 is 4.1%. 
A look back at the Illinois government and political developments that made news. Become a member today to get news like this as it happens. 
The department said as of Saturday evening, 1,488 people in Illinois were reported to be in the hospital with COVID-19. Of those, 322 patients were in an intensive care unit and 114 patients with COVID-19 were on ventilators, the department said. 
There also have been eight additional deaths:
Cook County: a female 20s, a female 40s, a male 40s, a male 50s, a female 60s, two males 60s
Pulaski County: a male 60s
On Friday, Gov. J.B. Pritzker's administration filed an emergency rule to give local authorities more power to enforce the state mask mandate at schools, businesses and childcare facilities. After a reminder of the rule and a warning about a violation, authorities could ultimately fine a business or agency.
Pritzker's rule requires approval by the bipartisan Joint Committee of Administrative Rules.
Pritzker during a press conference in Chicago urged lawmakers on the rules committee to adopt the requirement.
"This pandemic isn't over. Our doctors and nurses know it's not over. Our local health departments know it's not over. Our workers and our teachers and our first responders know it's not over," he said.
Pritzker said lawmakers need to "give them a fighting chance" to reduce the transmission of COVID.
"These are tools they need to stop this spread," he said.
Rep. Jim Durkin, the Western Springs Republican who is minority leader of the Illinois House, said Pritzker should dump his "mask rule" and offer the issue for legislative debate.
"I am committed to respecting his priorities while recognizing the undue hardship his current rule places on businesses that are already struggling across Illinois," Durkin said.
Durkin has previously issued unheeded calls for special sessions to debate how the economy and state would be re-opened and released from social restrictions and to take up long-delayed ethics reforms after a federal deal in which ComEd agreed to pay a $200 million fine to settle a Statehouse bribery claim, announced last month, implicated Chicago Democratic House Speaker Michael Madigan. He has not been charged with wrongdoing. Durkin again sought an ethics debate in Friday's announcement.
Pritzker also signed a measure into law adding penalties to those who assault retail workers who are asking patrons to abide by safety guidelines. The law also provides 60 days of additional disability leave to some state and local government employees such as correctional officers and firefighters for those whose recovery was slowed by COVID-19.
The Associated Press contributed to this report. 
6 things we learned about new COVID business rules Pritzker announced Friday
Get Government & Politics updates in your inbox!
Stay up-to-date on the latest in local and national government and political topics with our newsletter.