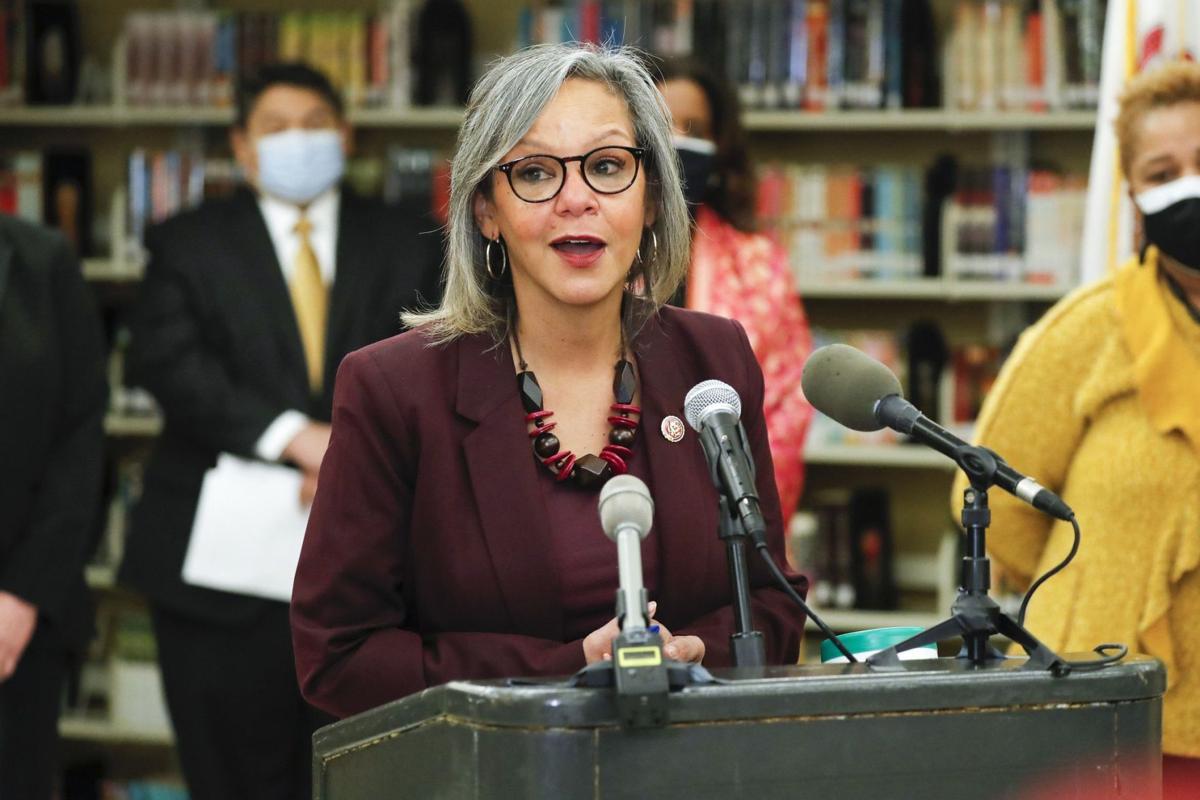 If U.S. Sen. Dick Durbin knows anything, it's how to count votes.
As the Senate majority whip, it's Durbin's job to ensure that members of his party vote the party line. But last week, there was a different set of elected officials Durbin was whipping: the Illinois Democratic State Central Committeepeople.
On March 3, with no votes to spare, Durbin's endorsed candidate, U.S. Rep. Robin Kelly, D-Matteson, was elected chairperson of the Democratic Party of Illinois, beating out Chicago Ald. Michelle Harris in the race to succeed former chairman Michael Madigan.
It was a major win for Durbin, who has long sought more control over the state party, and a major loss for Gov. J.B. Pritzker, who endorsed and lobbied heavily for Harris.
And, no matter the outcome, it was a win for representation as Kelly and Harris are both Black women, a fact that says a lot about the changes taking place in a state party historically dominated by white men.
But, perhaps the most broad implication of Kelly's ascension to the role is that it signals the start of a more open, decentralized era for the Democratic Party of Illinois.
Controlled directly by Madigan for 23 years and by Gary LaPaille — Madigan's former chief of staff — for eight years before that, the state party has had a top-down approach for the past three decades.
There was little interest in "bottom-up" party building under Madigan, who mostly used the state party's large postage discount to send out campaign materials for state House Democrats.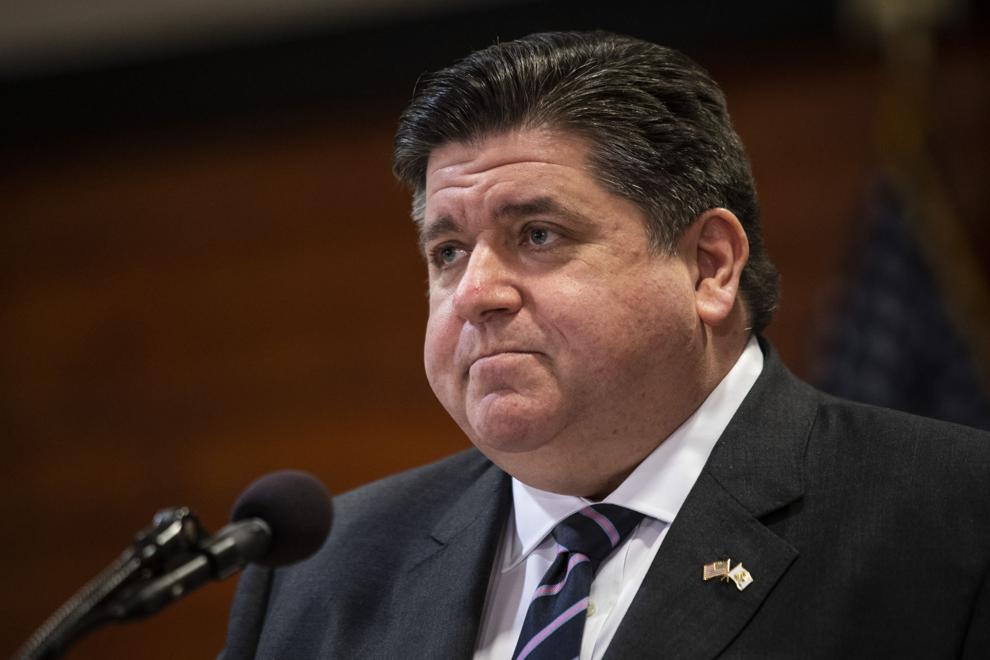 "I think the biggest thing is that she brought a victory for the rank-and-file Democrats," said Bill Houlihan, a member of the Democratic State Central Committee and Durbin's state director. "I mean, Democrats all across the state are going to believe that they have access to someone they can talk to, it's not going to be one person in control, it's going to be open for everybody to participate."
That "one person" is an implicit dig at Madigan, but it could also be interpreted as a jab at Pritzker, the billionaire governor who is poised to funnel millions of dollars through the state party to help elect Democrats up and down the ballot.
Though Kelly and her allies insist they look forward to working with Pritzker, it is hard not to view the majority of the committeemembers' vote as a rebuke of his attempt at asserting more influence over the state party.
And Kelly turned the major weakness of her candidacy into a strength.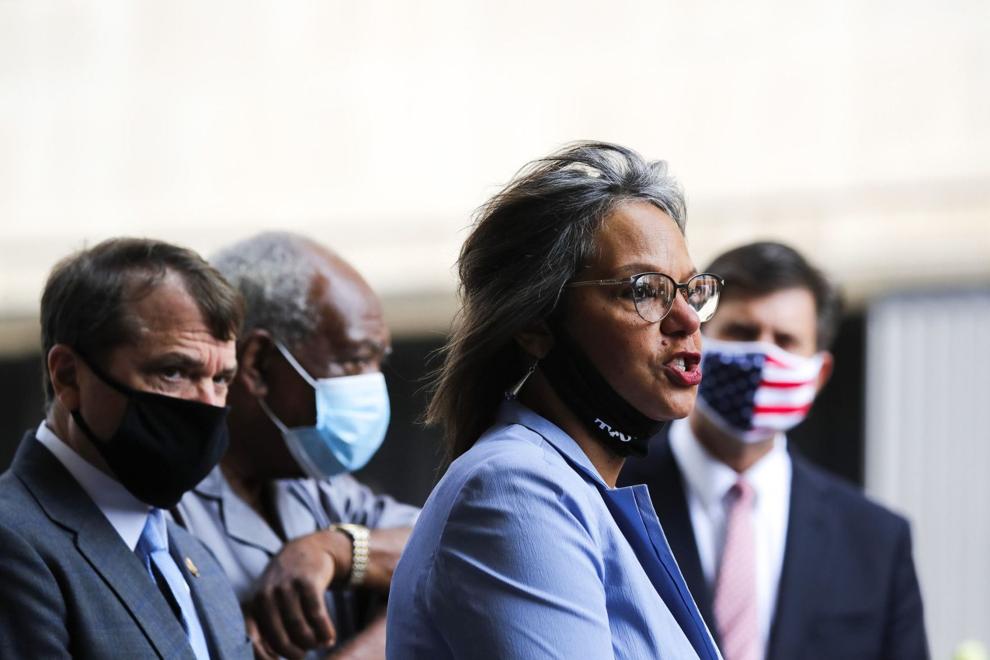 As a federal officeholder, Kelly is barred from raising or controlling "soft money" used in state and local races, which has been the majority of the funds raised by the party under Madigan.
But it only served to reinforce Kelly's message of reinventing the state party, changing the way funds are raised and shifting some responsibilities assumed by previous chairs back to members of the committee.
Kelly's appeal was also amplified by her downstate roots. The native New Yorker first came to Illinois to attend Bradley University in Peoria. She subsequently lived there for more than 20 years.
This makes her the first party chair to live downstate for a significant period of time since the late former state Sen. Vince Demuzio, D-Carlinville, who chaired the party in the late 1980s.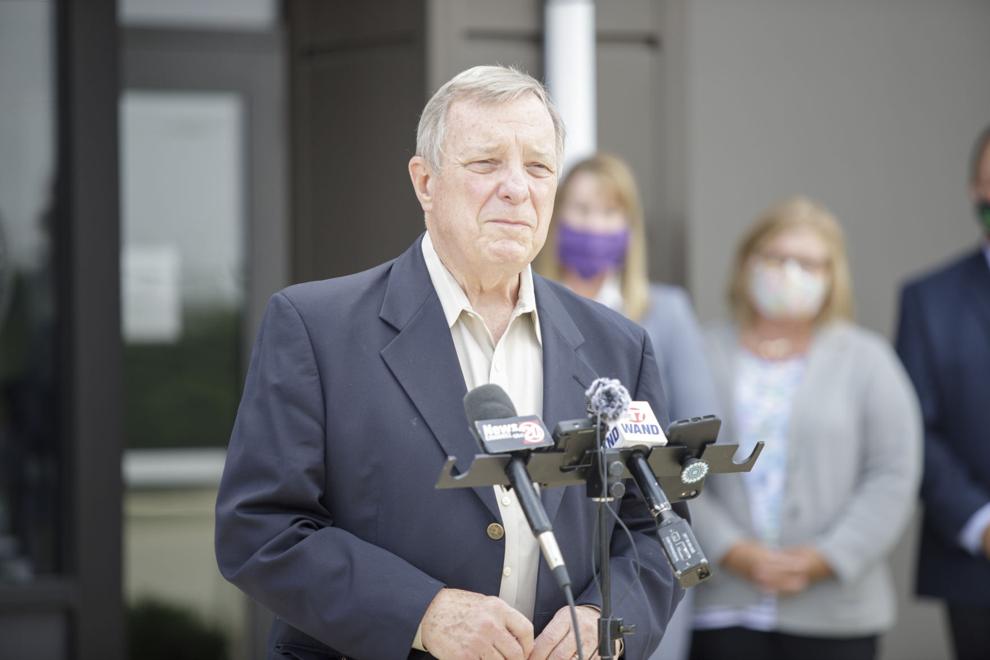 Kelly also spent a significant amount of time in Springfield as a state representative and, later, chief of staff to Treasurer Alexi Giannoulias. She also made an unsuccessful run for treasurer herself in 2010.
"It's a game changer for the folks downstate to have a person who's spent a lot of time right up the street at the Capitol," said state Rep. Sue Scherer. "And she knows where the restaurants are and she knows where the people are. We wouldn't have had that if this had gone a different way."
And though Kelly now lives in south suburban Matteson, her congressional district is perhaps the most geographically diverse in the state, including portions of Chicago's south side, the suburbs and rural areas.
Downstate Democrats, an oft-forgotten segment of a party with a base increasingly concentrated in Chicago and the suburban collar counties, believe Kelly will be good for the region.
"I think a potentially strong legacy for Robin Kelly would be to harness new energy and ideas to reverse the recent trends in many downstate counties that used to be blue or purple," said Porter McNeil, a veteran Democratic political consultant based downstate. "That involves some new approaches to messaging, candidate recruitment, organizing — really some of the strategies that Stacey Abrams adopted in Georgia could fit in key Downstate communities and regions."
"If Robin Kelly follows through on decentralizing, which would lead to more political energy in counties and regions, Illinois Democrats could make new strides downstate," he said.
Kelly did not waste any time getting started. Last Saturday, she was in Springfield canvassing for Democrats running for school board and park district board, thereby emphasizing downstate and downballot races.
Democratic U.S. Sen. Tammy Duckworth on Tuesday took to Twitter to announce plans to run in 2022 for a second term.
"We cannot write off a red area," Kelly said. "We have to go in and get those Democrats, those independents, and sometimes those moderate Republicans depending on who's running. But I think it's important that everyone feels valued and appreciated. We all live here. We're all stakeholders. So it's very important that everyone is involved."
Kelly starts with a solid foundation. Her party controls all statewide constitutional offices, two U.S. Senate seats, 13 of 18 Congressional seats and has supermajorities in both chambers of the General Assembly.
Not to mention significantly more money in the bank than Republicans with more to come if Pritzker opens his wallet.
But challenges are ahead, namely defending Pritzker and U.S. Sen. Tammy Duckworth, who top the state ticket in 2022, along with downballot candidates.
The failure of the Fair Tax proposal, a key priority for Pritzker and the party, at the ballot in 2020 showcased that victory is not inevitable, even in a deep blue state.
With the uncertainty of the COVID-19 pandemic and a Democrat currently in the White House, it could be a difficult midterm election for Kelly and her party. She'll be put to the test.
---
PHOTOS: The career of former Illinois House Speaker Michael Madigan
PHOTOS: The career of former Illinois House Speaker Michael Madigan
December 2013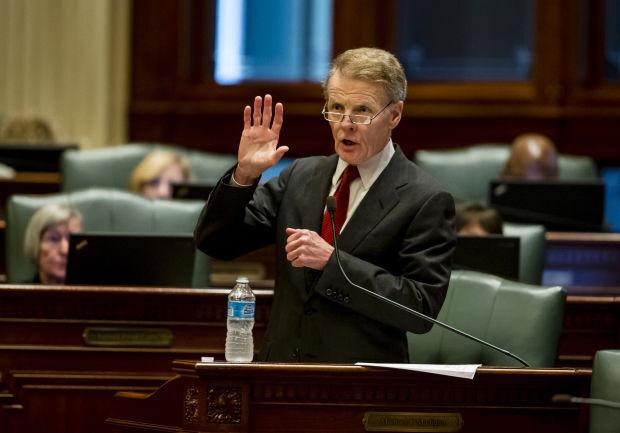 March 2014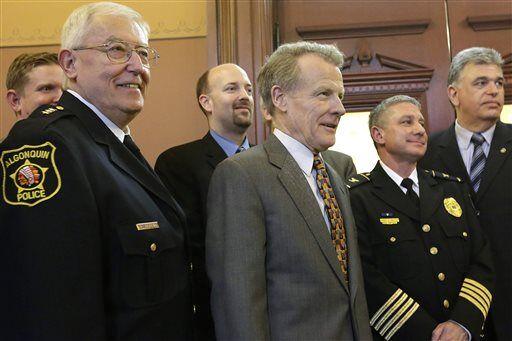 March 2014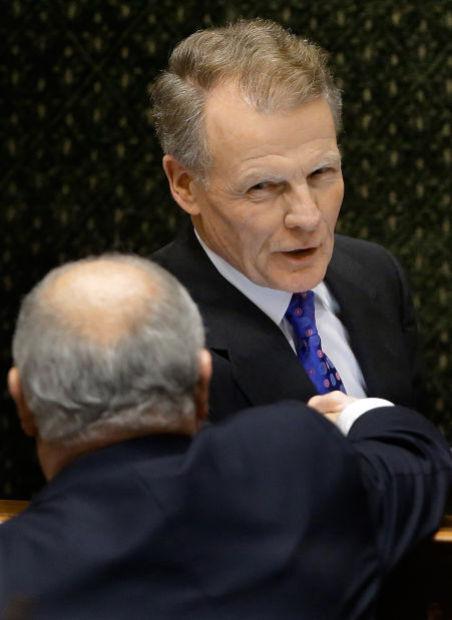 April 2014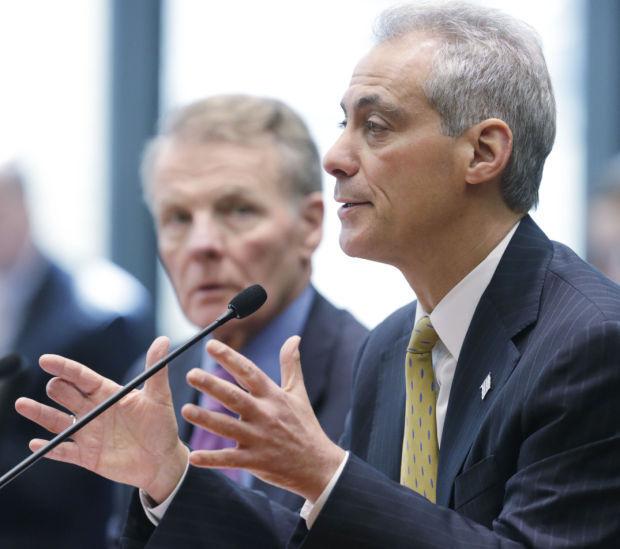 May 2014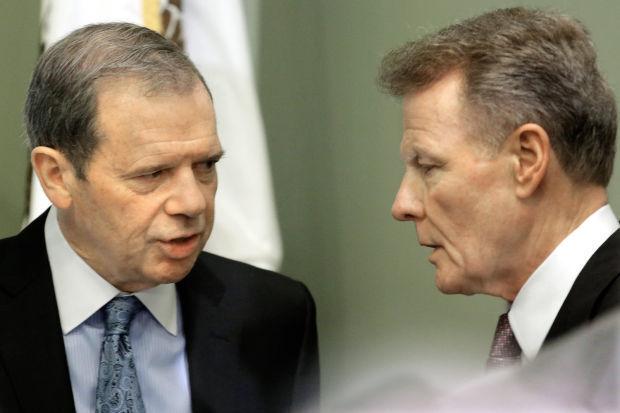 December 2013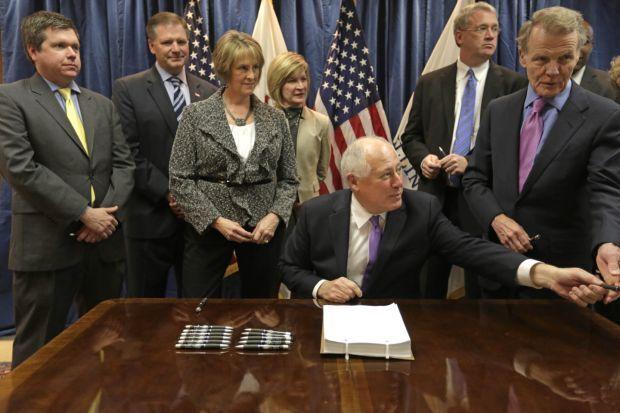 January 2015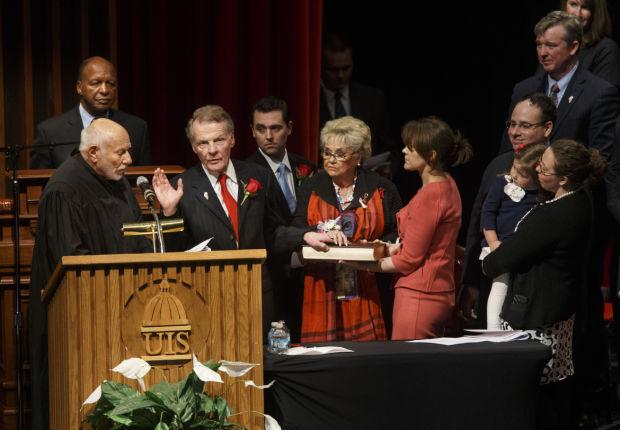 January 2015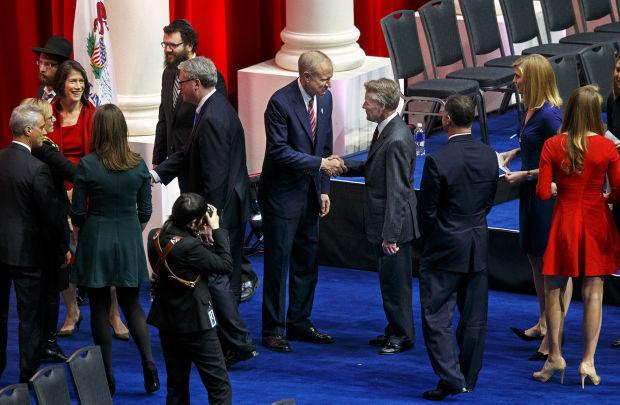 February 2015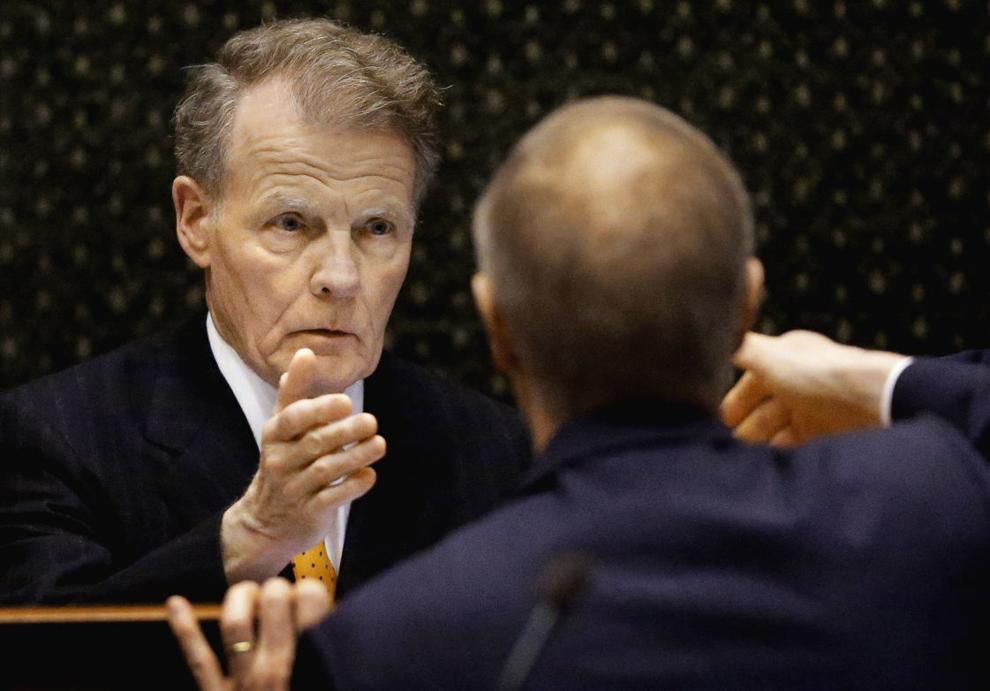 August 2015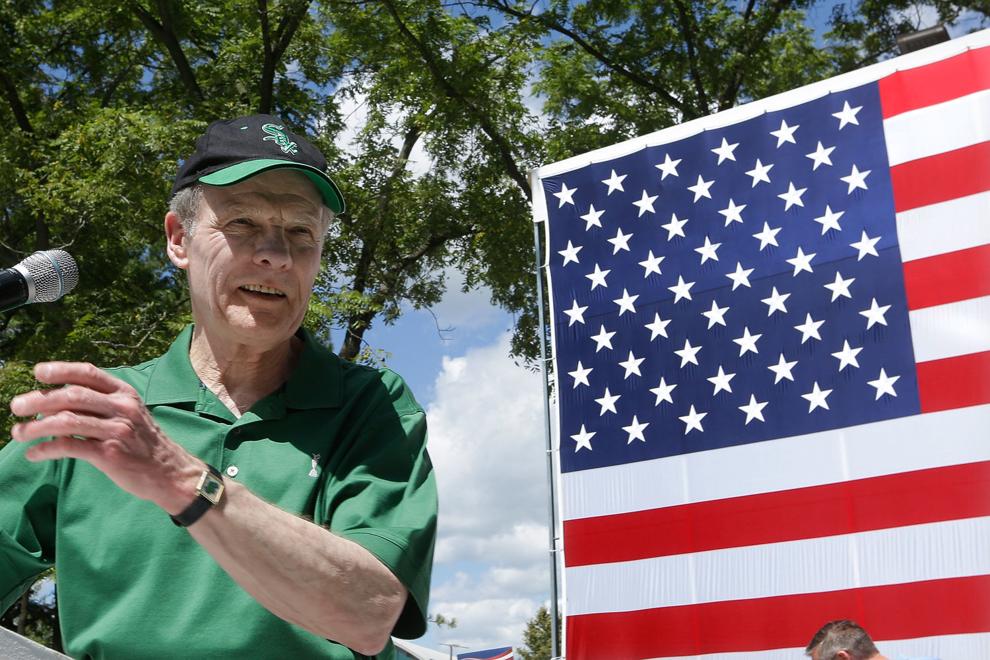 October 2015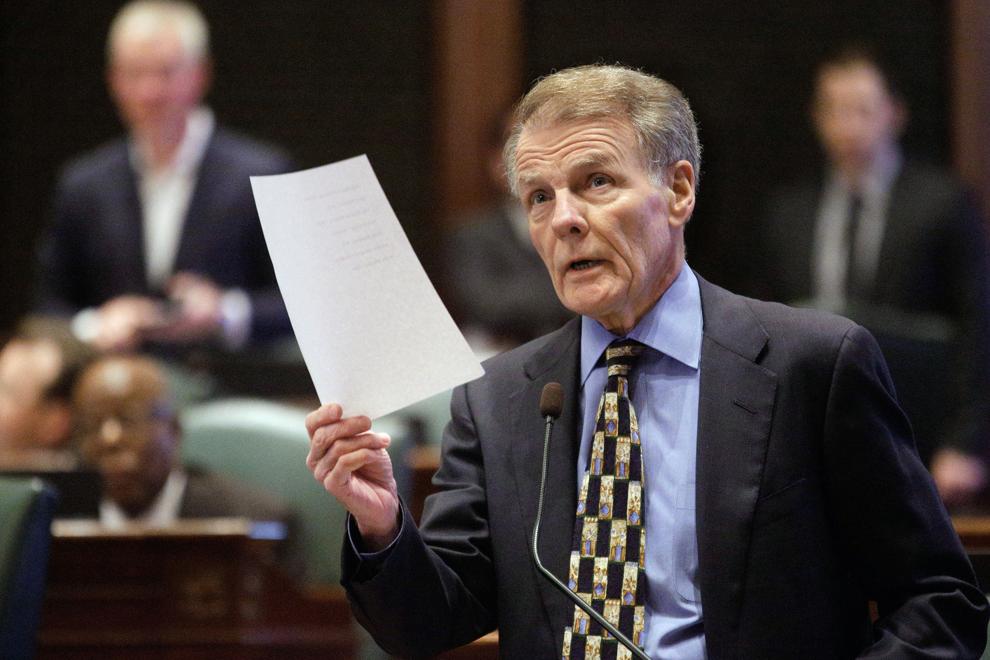 April 2016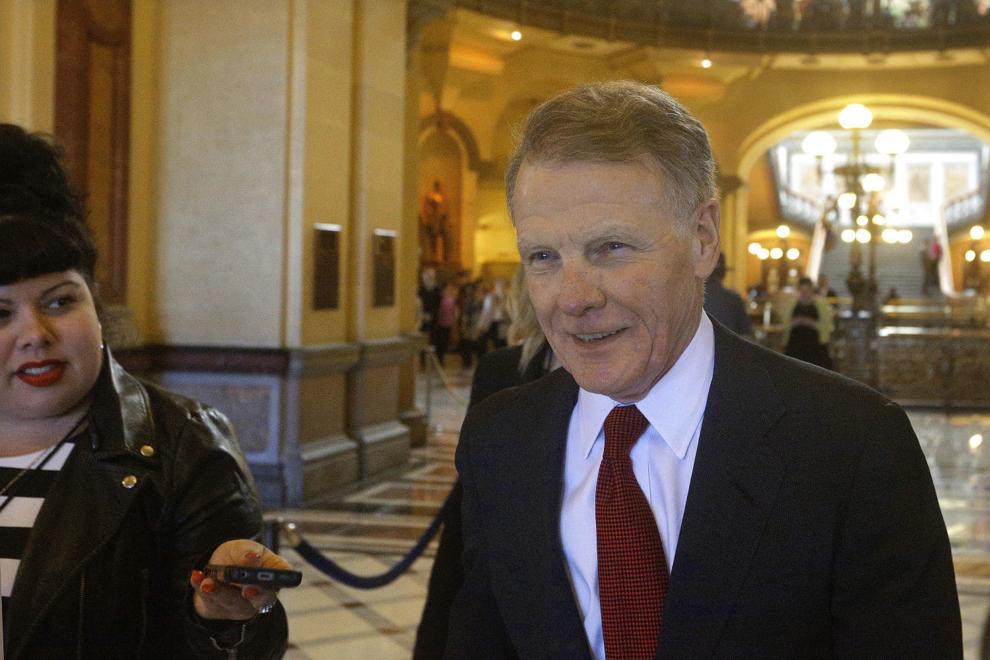 May 2016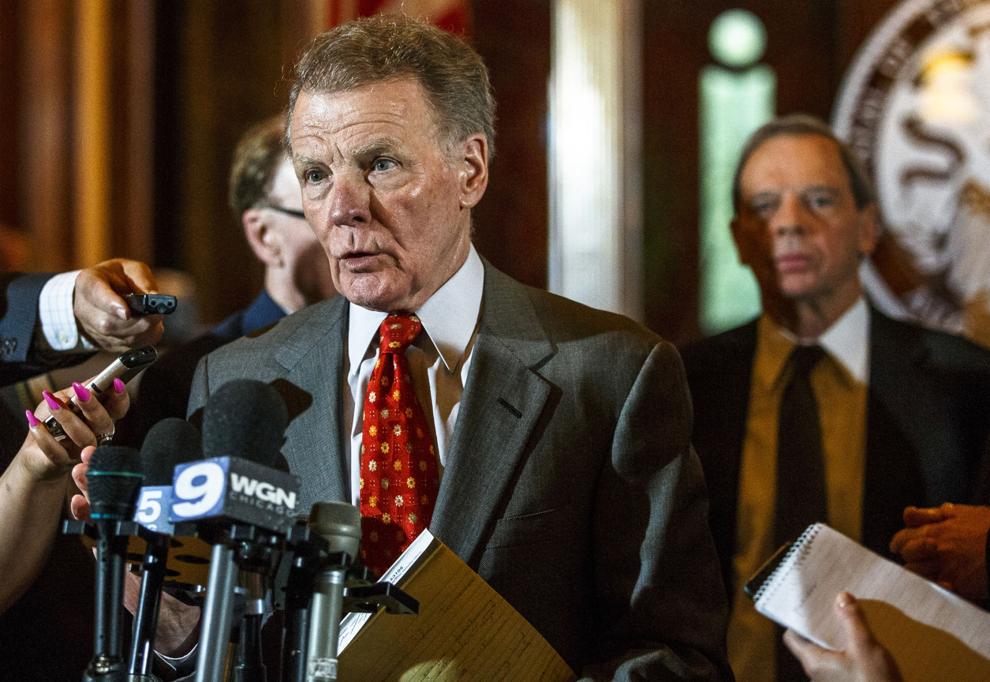 November 2016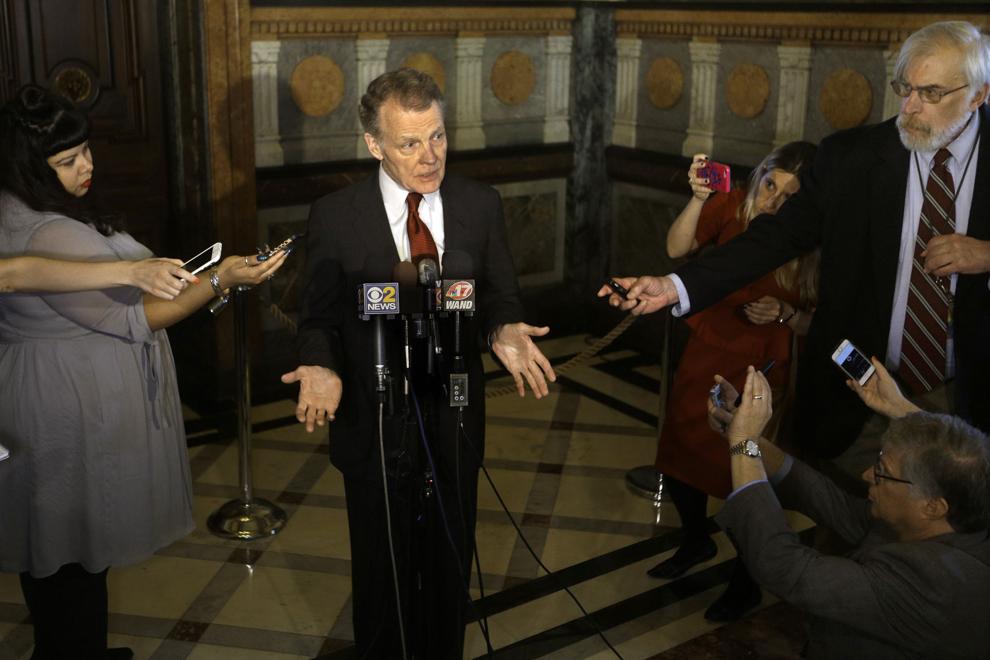 July 2017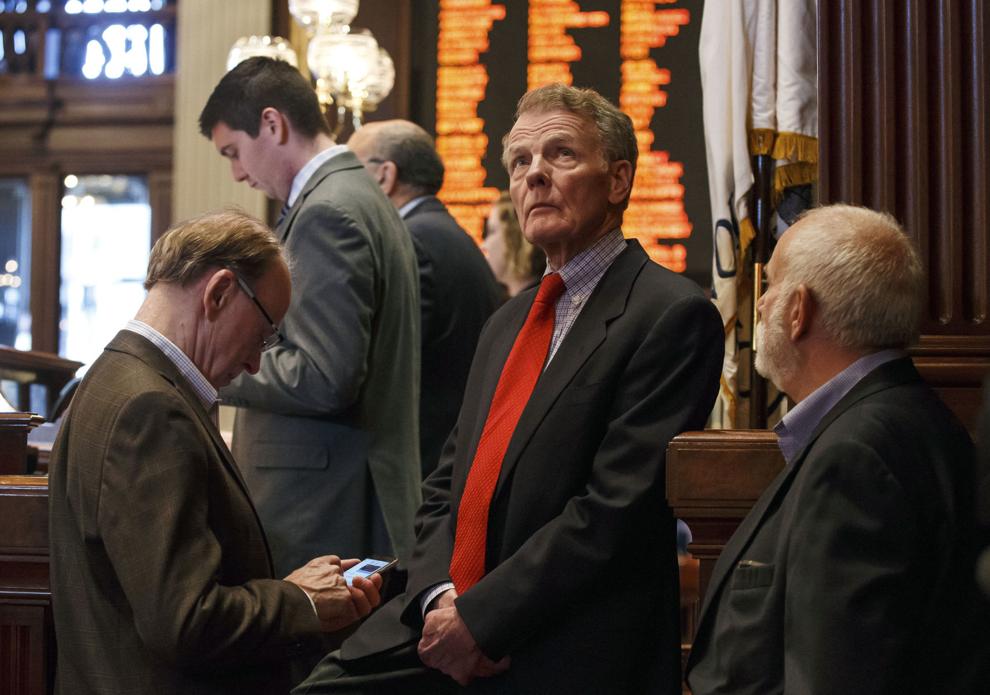 July 2017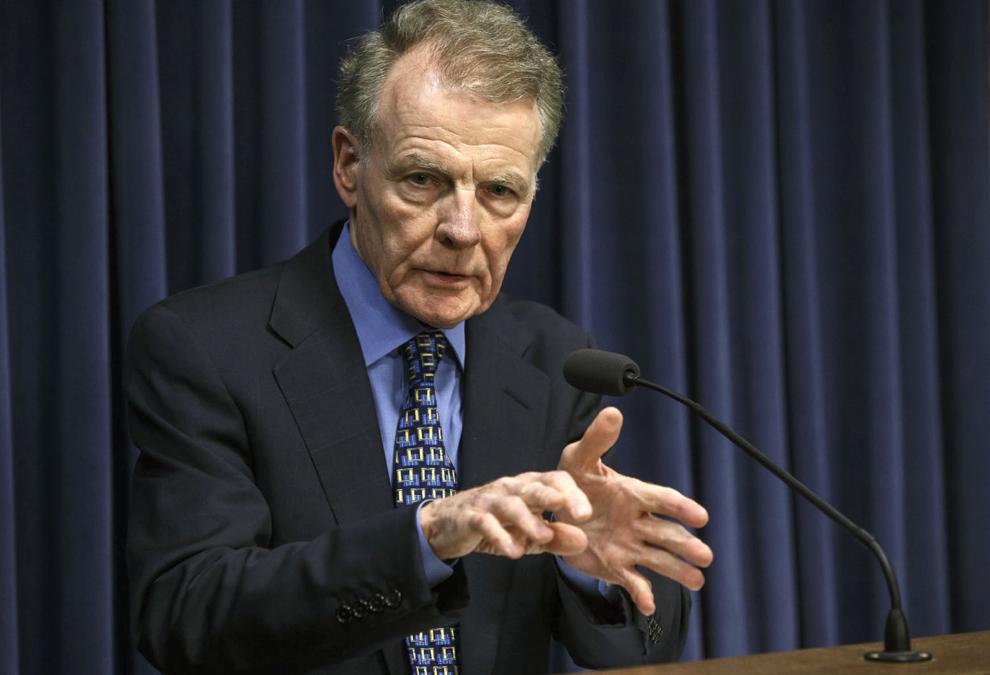 August 2017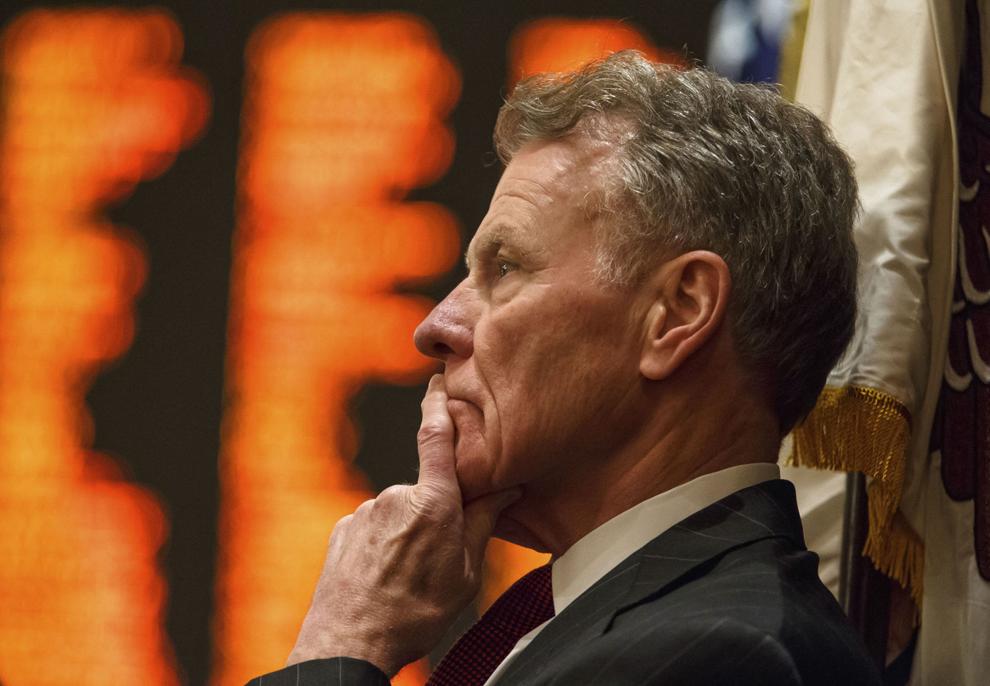 August 2018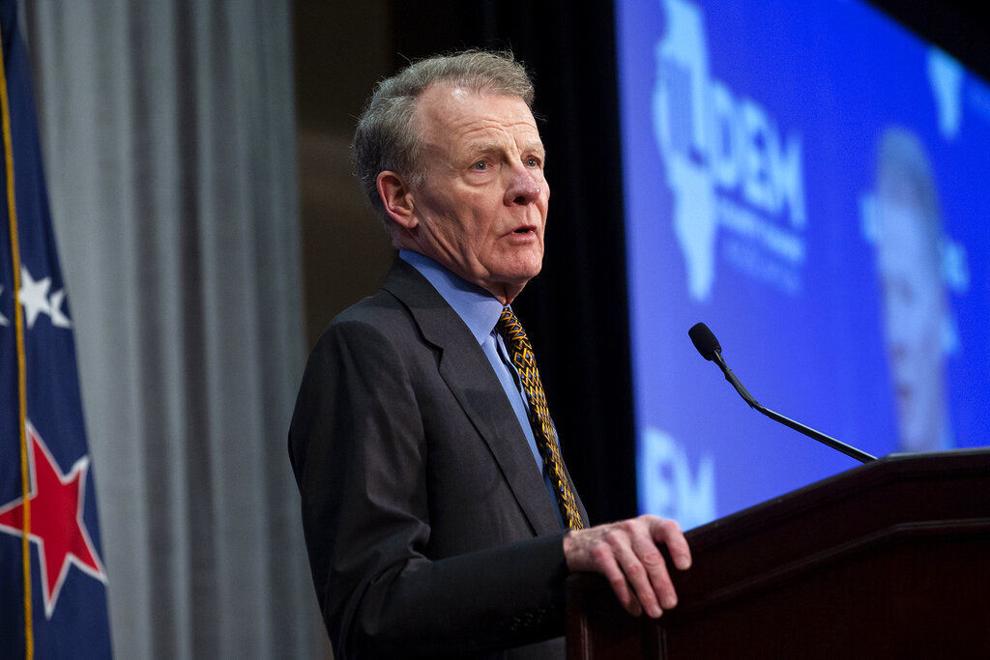 January 2019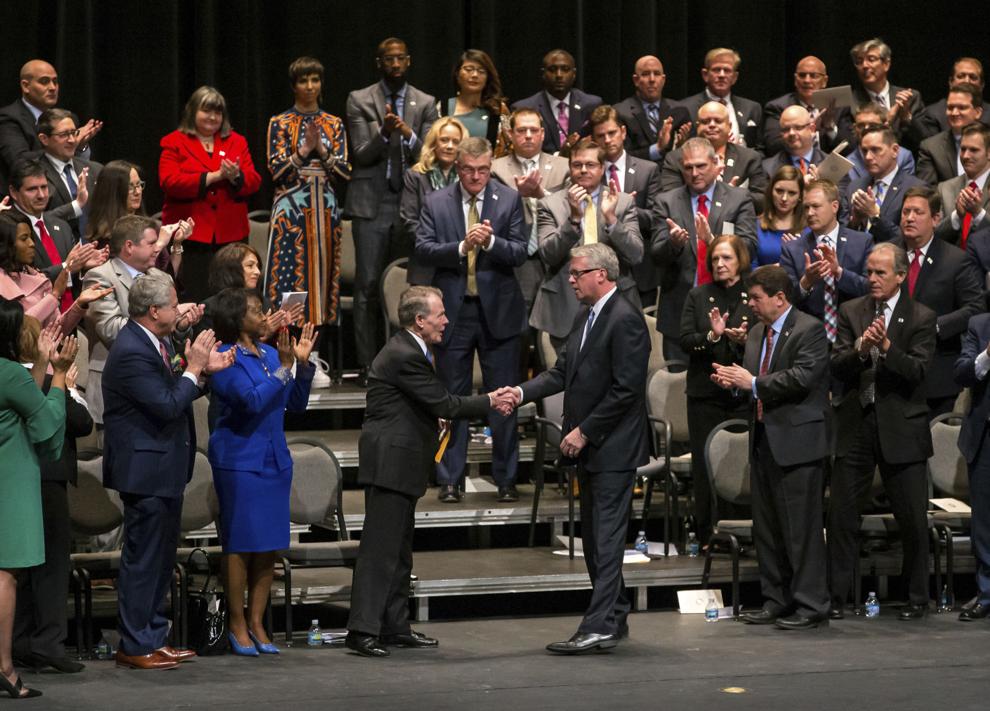 January 2019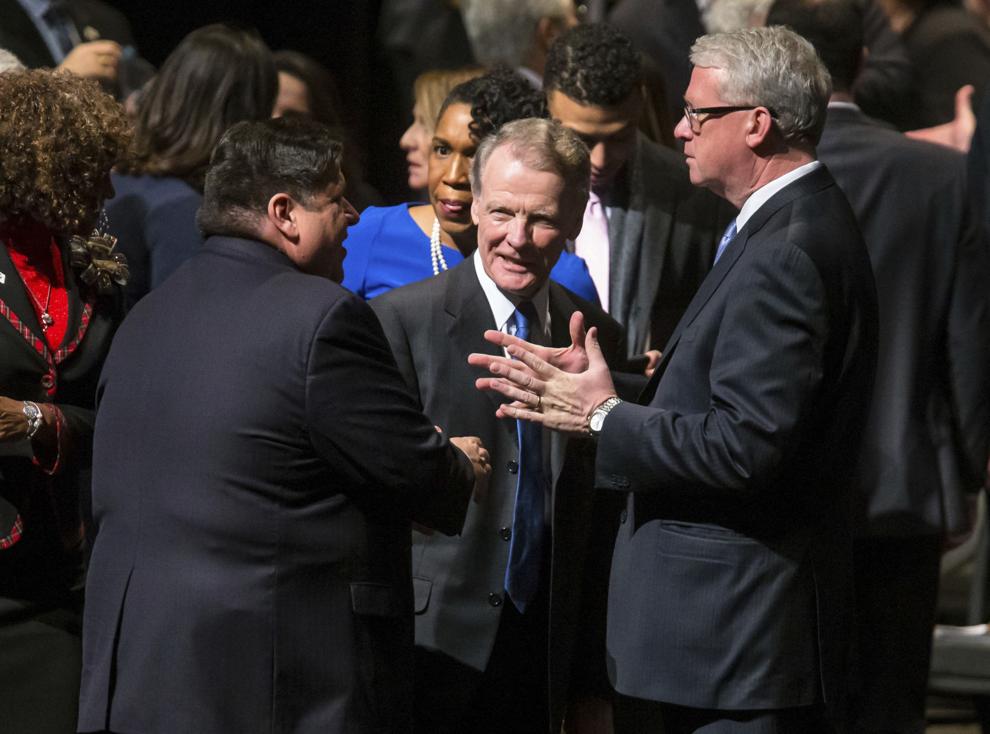 2019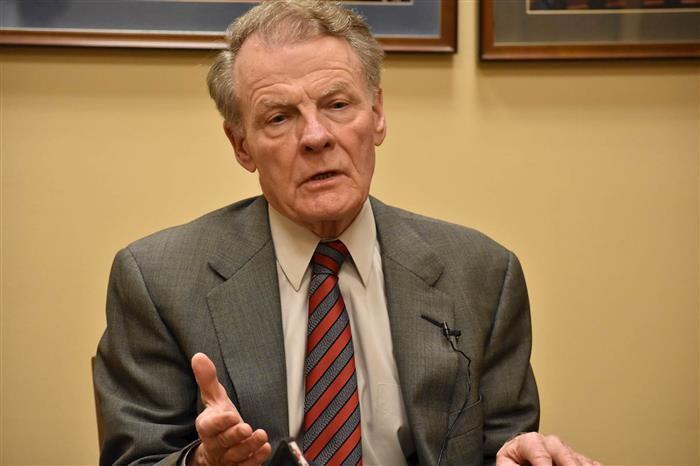 June 2019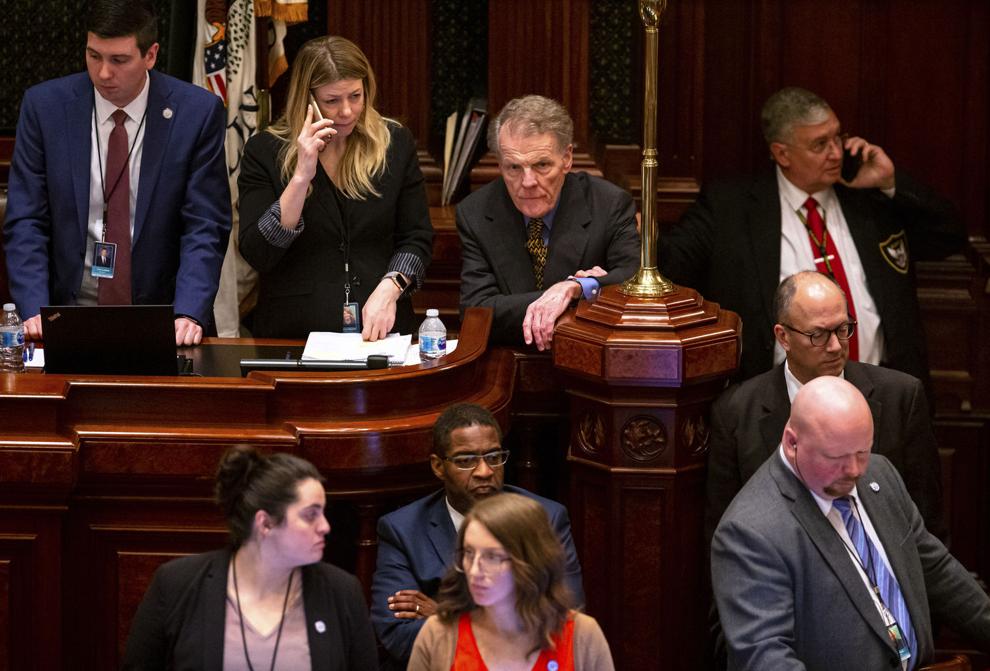 May 2020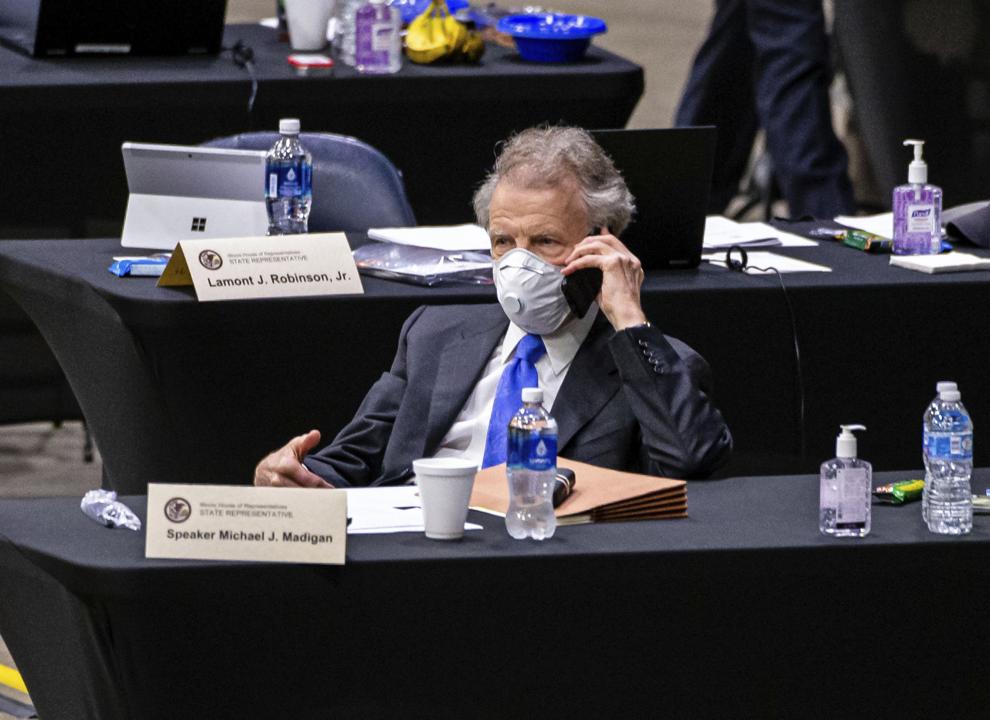 January 2021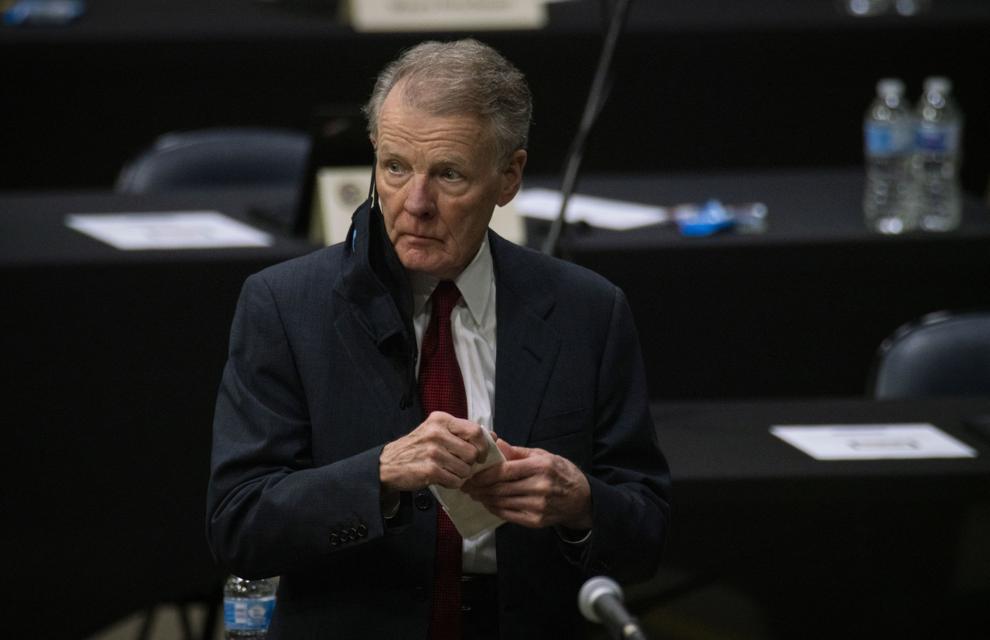 Contact Brenden Moore at (217) 421-7984. Follow her on Twitter: @brendenmoore13