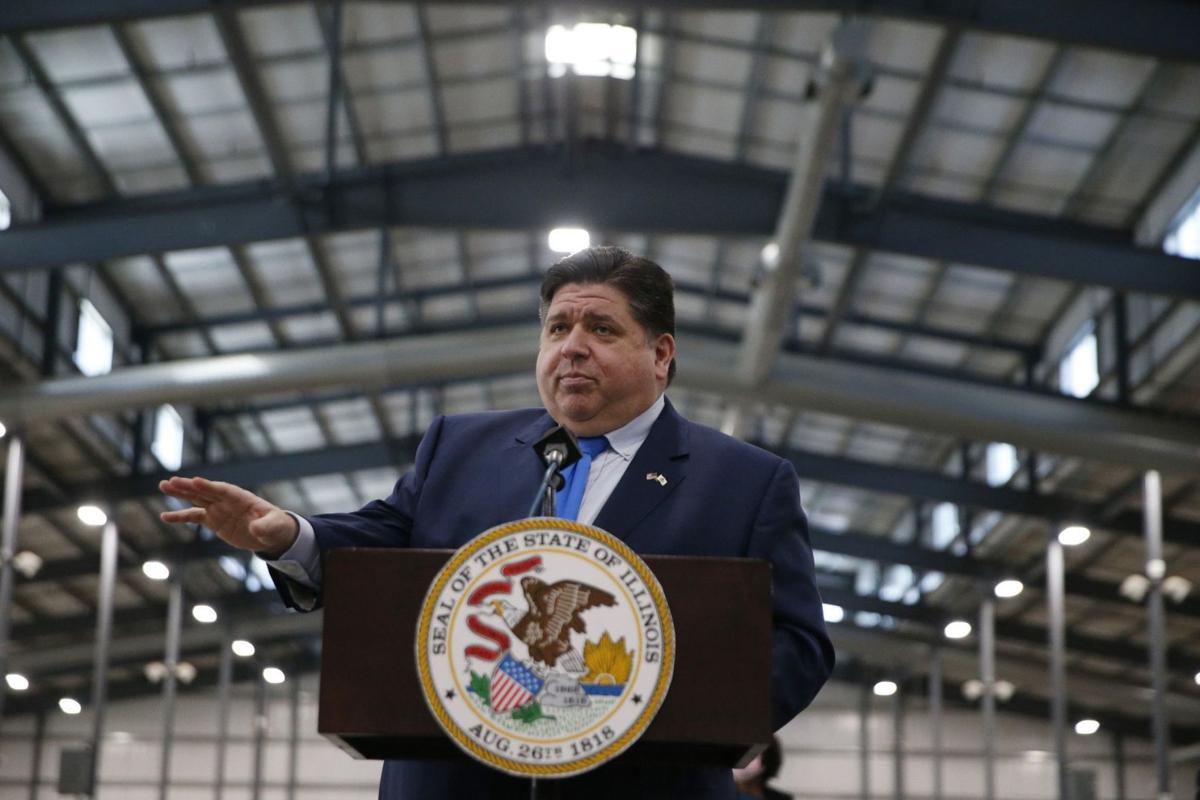 Illinois Gov. J.B. Pritzker will lay out his proposed budget for fiscal year 2022 on Wednesday, a plan of "painful choices" that will call for holding spending flat and not raising the state's 4.95% income tax.
The pain is both short-term and long-term.
The former, obviously brought on by the COVID-19 pandemic, which has devastated state and local budgets across the country as tax revenues fell amid pandemic-induced shutdowns.
The latter arises from the state's continued structural budget deficit, brought on by a taxing structure many argue does not adequately capture revenue growth in the modern economy and years of shortchanging pension payments to fund services like education and healthcare.
Gov. J.B. Pritzker needs to be more open with the General Assembly about how he will balance the state's deficit-plagued budget amid the ongoi…
The state's unfunded pension liability now sits at $141 billion and, as of Tuesday afternoon, its backlog of unpaid bills is at $4.76 billion, a number expected to grow to more than $10 billion by June and balloon to more than $33 billion by 2026, according to projections from the governor's office.
Budget deficits between $4 billion and $5 billion are projected each year within that span.
In the current fiscal year, which runs through June 30, state officials have been working to plug a $3.9 billion budget deficit. They've done so in part by borrowing $2 billion from the federal government and cutting $711 million from the budget and are confident the remainder can be filled through better-than-expected revenue estimates and federal COVID-19 relief funds.
But that still leaves the next fiscal year, which begins July 1. The governor's office is projecting a $3 billion deficit — less than the $5.5 billion previously projected but nevertheless a daunting gap.
According to a vague budget preview sent to reporters last week, Pritzker will address the shortfall in part by calling for the closing of $900 million in unspecified corporate tax loopholes and by redirecting other revenues, such as the cigarette tax, into the general fund.
Key agencies on the frontline of the pandemic, such as the Illinois Department of Public Health, Department of Child and Family Services and the Illinois Department of Employment Security, will see increased funding.
On the other hand, state education spending will remain flat despite the annual $350 million increase that was called for in the evidence-based funding model approved in 2017. The state also didn't make the increased payment in 2020.
Pritzker spokeswoman Jordan Abudayyeh said the governor's plan will balance the budget and does not rely on additional federal COVID-19 relief funds as the budget passed in May 2020 did.
"What the governor is going to provide is a solution to get us through the rest of this pandemic and hopefully see the light at the end of the tunnel and start rebuilding our economy," Abudayyeh said. "It's a positive stat that the revenues are not as bad as some people thought, but we do have a lot of serious rebuilding of the economy to do, and that's what his budget is going to focus on."
Legislative Republicans said they hope Pritzker will keep his word and offer a truly balanced budget. But, they said closing tax loopholes in effect amounts to a tax increase.
"What the Democrats call loopholes, we look at those as tax increases but we also believe that that is a disincentive for businesses to remain in Illinois, to grow and to keep employees employed and to bring in new people," said House Republican Leader Jim Durkin.
The question on taxes is a fair one and one that looms large over this budgeting process.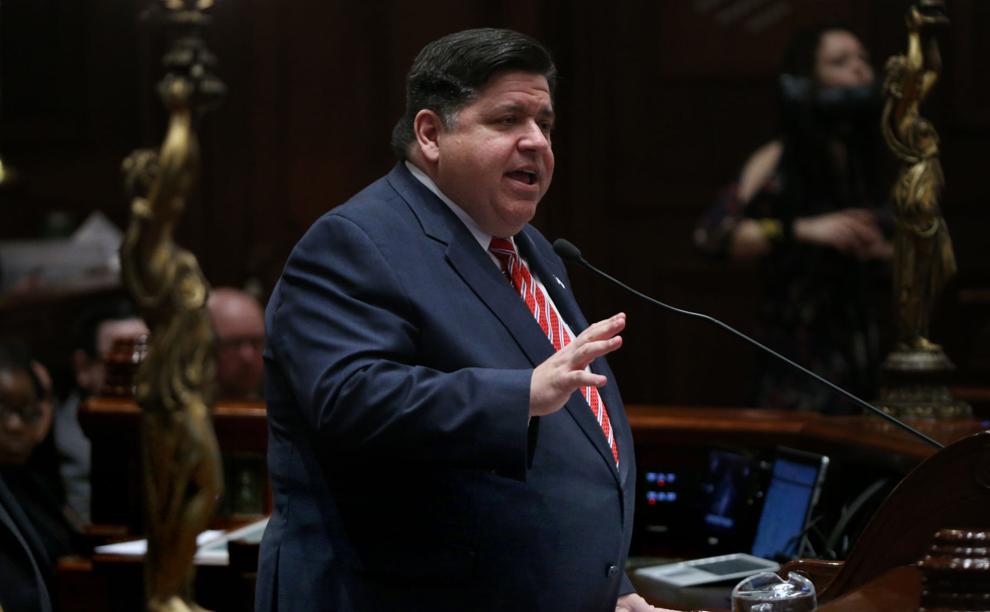 That's because Pritzker championed a proposed amendment to the Illinois Constitution that would have changed the state's flat income tax structure to a graduated rate, which he said would have raised more than $3 billion in additional annual revenue and thus helped address the state's structural deficit.
Despite warning that its failure would lead to an income tax increase on everyone and/or double-digit spending cuts across the board, neither appears on the table in Pritzker's initial proposal.
But Ralph Martire, executive director for the Center on Tax and Budget Accountability, said he does not see a way Pritzker can balance the budget without a tax increase, noting that state government services have already been hollowed out significantly over the years.
"They have to go to their two key taxes, their income and sales, if they want to deal with it," Martire said. "Look, you can't resolve a long-term structural problem without long-term structural changes."
"You can't resolve that with small steps, or one-time efforts or federal bailouts," he said. "That's all temporary. You need a structural change."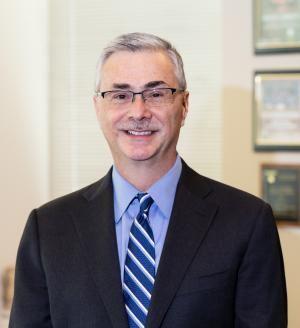 Pritzker's challenge is two-fold — propose a budget that deals with the immediate crisis at hand, a difficult task given uncertainty about additional federal COVID-19 relief; and address long-term structural challenges that have existed for years but been magnified by the pandemic.
The budget will balance out on paper with expected revenues matching expected expenses. Governors of both parties have always made sure of that. But whether the math works out long term is far less certain.
In any case, keep this in mind when reading about the governor's proposal tomorrow: it's just that — a proposal.
After laying out his initial offering, Pritzker's team will have to work with legislators to craft the actual budget, which likely will not emerge until the end of May.
Democrats hold supermajorities in both the House and Senate, meaning Republicans could largely be relegated to the sidelines in negotiations. And, Pritzker may in fact have more trouble holding the line with members of his own party, who will seek to shield social services and key programs from significant cuts.
Tomorrow, Pritzker will fulfill his constitutional role by giving a budget address. He will give the speech virtually instead of in Illinois House chambers.
Once he lays out his priorities, the real grunt work begins. 
---
The 24 most unusual town names in Illinois