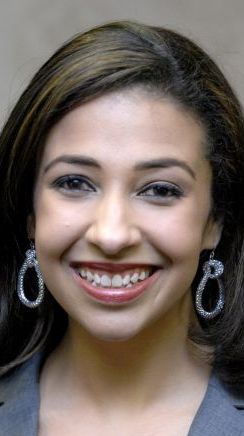 SPRINGFIELD — In yet another sign she's not wavering in her bid for Congress, former Miss America Erika Harold said Monday she has sold her condo in Chicago.
Harold, who moved from Chicago to Urbana earlier this year to run for the 13th Congressional District seat, said she'd been trying to sell the unit in Chicago's Loop neighborhood for the past couple of years.
But, she said, the real estate bubble had left her struggling to find a buyer who'd pay close to what she purchased it for in 2007.
"I bought at perhaps the worst time one could buy — in September 2007 — at the height of inflated prices," Harold said.
Records show Harold put the one-bedroom, one-bath unit on the market for $300,000 in May. Before it was sold earlier this month, real estate website Zillow listed the price at $229,000.
You have free articles remaining.
Harold, a 33-year-old attorney, had sought to be appointed to run for the seat in the 2012 election, but was passed over by district Republican Party leaders in favor of Rodney Davis of Taylorville, who went on to win.
This spring, Harold moved back to her childhood home in Urbana in order to establish residency and challenge Davis for the seat in 2014.
She said selling the condo was not related to her bid for Congress.
"I wanted to do that regardless of whether I was in the race or not," said Harold, who was the 2003 Miss America.
In addition to Davis and Harold, Michael Firsching of Moro has filed to run for the GOP nomination.
Former judge Ann Callis of Edwardsdville and Champaign residents David Green and George Gollin are running on the Democratic side.