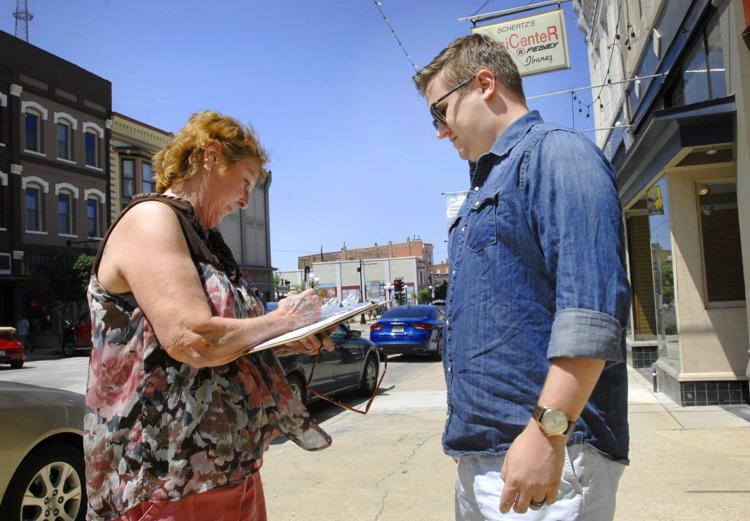 BLOOMINGTON — Steve Suess likes to say he's a "reformed Republican."
"In the 2016 election cycle, I really started to see how negative things were getting from both sides," said Suess, a Bloomington resident and Illinois State University's director of convergent radio broadcasting. "That was the moment I thought, 'Complaining about how negative and bad it's getting is not going to make it better. I'm going to have to do something.'
"A lot of Libertarians will tell you that."
Suess is now chair of the McLean County Libertarian Party, which has skyrocketed in prominence since the same 2016 election that brought him into the fold.
Because Libertarian Gary Johnson got more than 5 percent of McLean County's votes for president that fall — 5.9 percent — his party is now recognized as established, giving local Libertarians much easier access to the ballot. Officials say McLean is the only Illinois county where that's happened.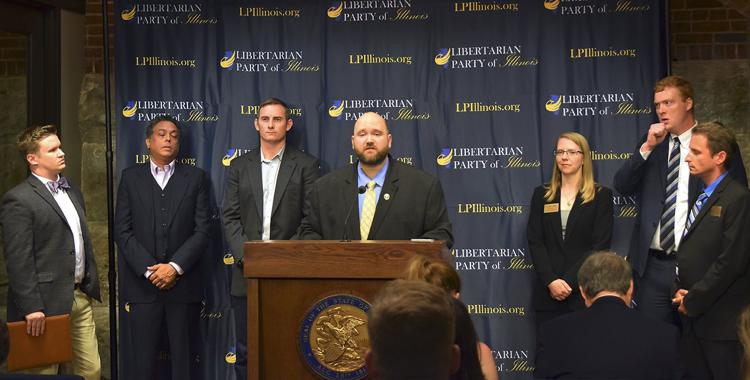 "Getting established party status has put us on the map as the poster child for the state party," said Suess. "This is the county all the counties should want to be like."
Libertarian leaders aren't sure why the party is seeing success in McLean County — "Libertarians as a whole tend to be better-educated," suggests Suess, and the county is both well-educated and mostly Republican — but they agree it's snowballed because local members have worked hard.
"In 2016, we had the most precinct committeemen in the entire state. They helped knock on doors and do the grassroots work to get us past that 5 percent threshold," said Bennett Morris of Bloomington, a State Farm employee and former county party chair who's now chair of the state party. 
"This has been a long time coming," said Lex Green of Bloomington, who's running for county treasurer. "A lot of people who wanted to run as Libertarians, when they saw the bigger hurdle to get on that ballot, have run as other party candidates instead, but now they don't have to,"
Green, another former state party chair, said though the party still has a relatively low profile — on March 20, the first time voters could pull a Libertarian ballot in the primary, only 11 of 1,437 early voters did so — he thinks he can win a two-way race with Republican Treasurer Rebecca McNeil.
"I personally reject the idea that it's primarily Republicans (becoming Libertarians)," said Green of people who may vote for him. "It's more independent people swelling our ranks. It's people disenfranchised from both sides."
Suess, who's running for county board in District 8, said he's optimistic about Libertarians' chances to win at least one county race Nov. 6 — but even if they don't, a good showing by Green would preserve their major-party status, and they may achieve another longtime goal.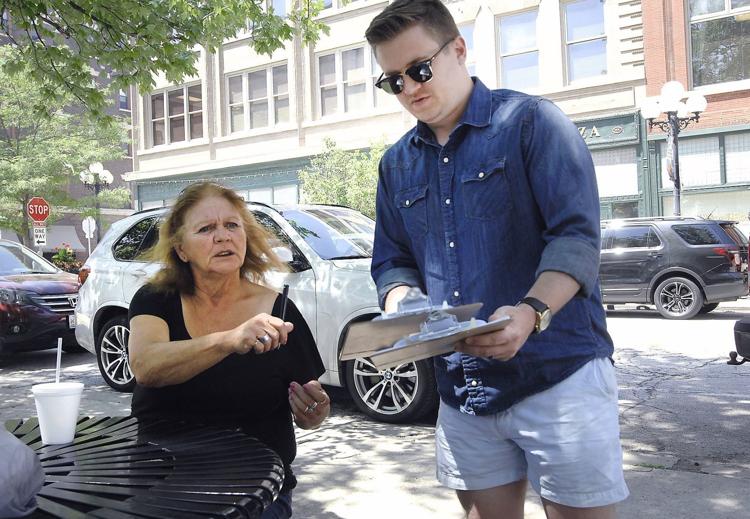 "Then we'll finally have a level playing field at all levels of races," said Morris — including for Congress and the General Assembly, where lawmakers have made it very difficult for third-party candidates to get on the ballot.
The Libertarian Party on the national, state and local levels promotes many of the same principles, with the unifying goal of "a world in whic…
Morris noted Libertarian candidates got enough signatures that Democrats and Republicans didn't bother to challenge their petitions to get on the statewide ballot, which frees up time for Libertarians to campaign.
"What's next is us getting out on the campaign trail and winning elections. I think we have a great opportunity to do that, especially with Lex Green's treasurer race," said Morris. "McLean County residents and voters have identified that the two 'authoritarian' parties have not helped them at the local level or state level, and we're in a worse position because of it."
Connie Beard, chair of the McLean County Republican Party, said she's not yet concerned about Libertarians taking votes from Republican candidates, and in fact welcomes an opportunity for a good-faith debate of the issues — which she suggested Democrats don't often participate in.
"It's fine to have some good competition," she said. "Serious competition, I don't see."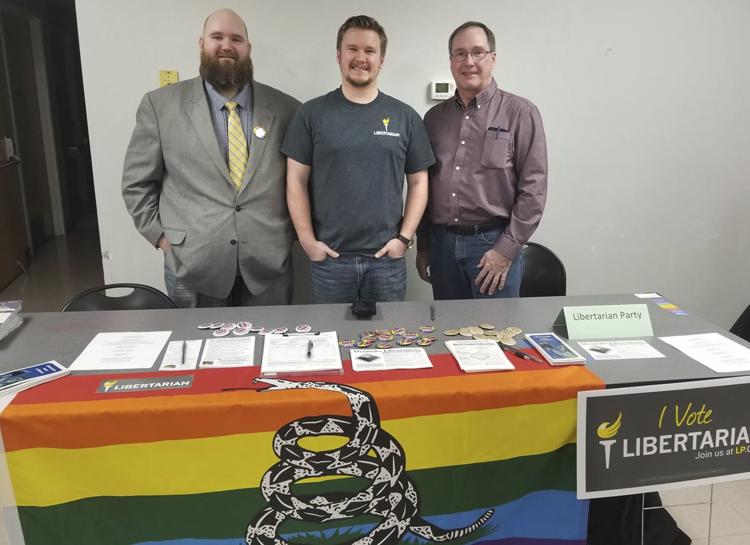 Erik Rankin, chair of the McLean County Democratic Party and an ISU political science professor, said he dislikes how difficult it is for third-party candidates to get on the ballot, and he welcomes more debate as well.
"Prominence would be a label I would use once we see electoral success," he said of Libertarians' success to date. "I do suspect that if they draw away from Republican candidates, that could be significant enough to change the outcome of an election (in favor of a Democratic candidate)."
Green is confident regardless.
"In terms of the political landscape of McLean County, we are a force to be reckoned with, and we will become more a force in the future," he said. "Our message of responsible government, of keeping taxes low and freedoms high, is just the right answer for the county, and we hope that people recognize that and come out in big numbers to vote for us."