TREMONT — Determination, strength, tenacity, awareness, skill, confidence, decisiveness, grit — Marine Cpl. Daniel Baker embodied them all.
His commanding officer, Lt. Col. Mitchell Maury, said Baker was one of his best men, with limitless potential.
Members of the Patriot Guard Riders stood outside the doors of Northfield Christian Fellowship Church holding flags to welcome guests who filled the sanctuary for the memorial service.
Baker's family and his brothers and sisters in arms who made up the honor guard filled the front pews. Uniformed men and women sat throughout the church.
"We are not only here to grieve, but to celebrate Daniel's life," said Don Stuber, a minister at Northfield.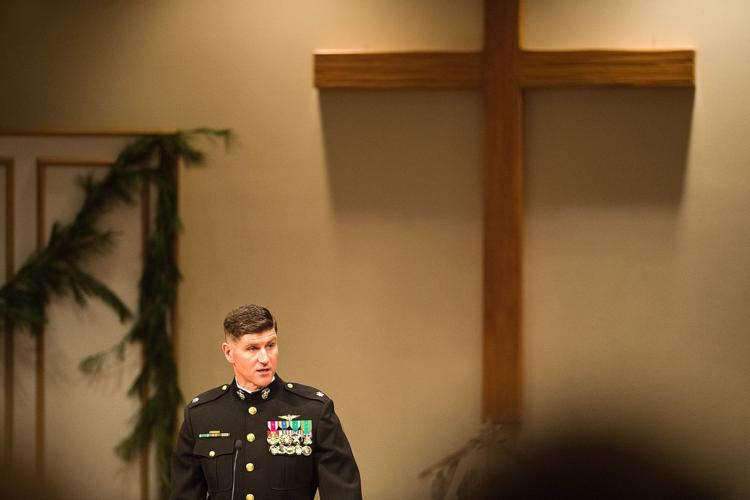 Baker, 21, was aboard a KC-130 Hercules refueling aircraft that collided with an F/A-18 Hornet during regular training. Both aircraft crashed into the sea south of Japan's Shikoku Island.
Two crew members in the F/A-18 were recovered after the crash, but one died. The Marines said the survivor was in stable condition when rescued.
He graduated from Tremont High School in 2015, where his favorite activities were soccer club and the robotics team. Baker was also a former emergency medical technician with Tremont Rescue 70.
Despite his other talents, Baker seemed destined to join the armed forces, if only for his love of shooting. Officiating minister Micah Manningham said Baker probably introduced guns to half of Tremont and every foreign exchange student who came through town.
Between deer hunting, mudding in open fields, country music, bonfires and old cars — "Who needs a new car when you have a 23-year-old rusty pickup truck?" — Baker fit into his small hometown well. Manningham said he was the glue that brought everyone together.
Baker's high school friends, who were by his side for countless movie nights and trips to Sonic Drive-In, acted as pallbearers Saturday.
Service can change a man, but a fellow Marine said the small-town side of Baker never left. That was clear from the first moment they met.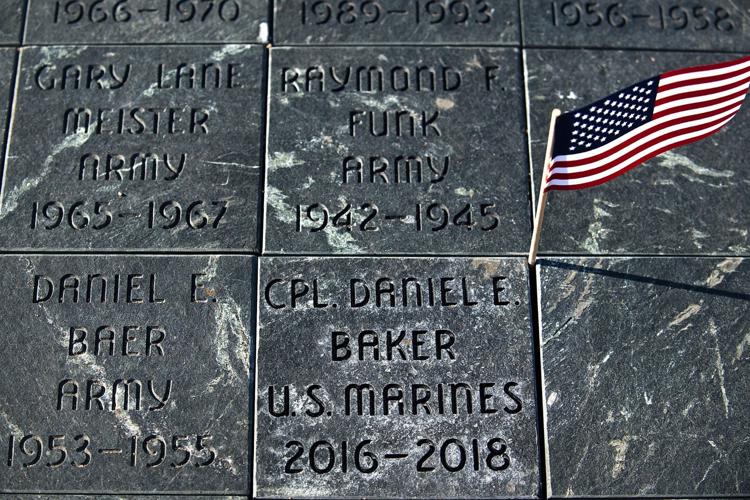 You have free articles remaining.
"I saw this station wagon sitting in the parking lot and my first immediate thought was 'What type of redneck would drive this?'" said the friend, identified only as Cpl. Hart. "It had a surfboard on top, had extended reverse mirrors and it had longhorns on the front of the hood."
Hart described Baker as positive and honest, never one to sugarcoat. Baker strived for excellence both as a Marine and in his life, and Hart said he made him stronger.
"Recently I looked at the flight schedule back in squadron and I realized I never had the privilege of flying with Baker," he said. "At first I took that as sad, but then I thought about it and I realized Baker didn't need me to fly with him. I needed him in my life."
As Hart stepped away from the microphone, several members of the audience wiped away tears. The song that followed provided cover for their sniffles.
"He wanted to see the world and felt called to serve his country in the Marines," the family said in a statement last week. "He wanted to do his part and join the ranks of some of the toughest, most committed men and women in the world, and we are so proud of him for it, even though we feared a week like this one might come."
Stuber said Baker was always willing to serve wherever and whenever he was called.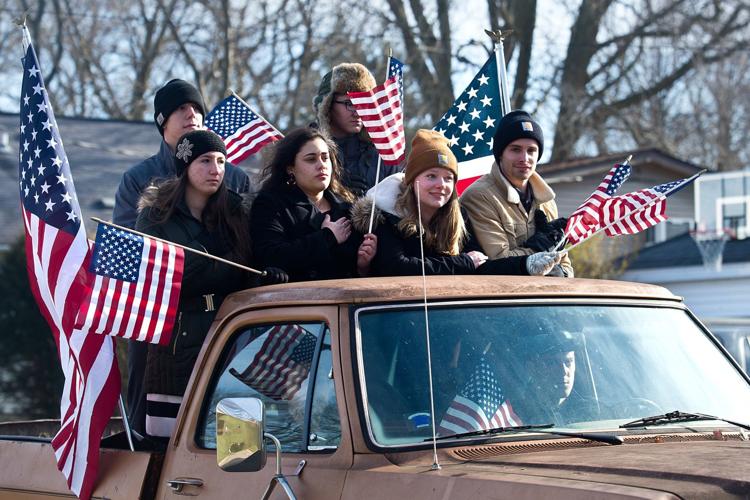 "He loved being a Marine," he said. "He loved training and serving with his buddies. He loved flying around the Pacific in his C-130. This young Marine loved his country; he loved his fellow man; he loved his family; and he loved his lord and savior Jesus Christ."
The crew of the refueling aircraft was based at Marine Corps Air Station Iwakuni near Hiroshima as part of the Marine Aerial Refueler Transport Squadron 152, known as the "Sumos."
Maury said receiving the phone call that told him the men he had lost will be a moment that haunts him forever.
"The shock and disbelief still resonates with me today. I cannot believe they're all gone," Maury said, pausing to keep his emotions in check. "Though the pain will subside with time, the void left in our lives will never be filled."
"You will never be forgotten. Semper fidelis. We will always be faithful to your memory."
---
Photos: Tremont honors fallen Marine
122318-blm-loc-9baker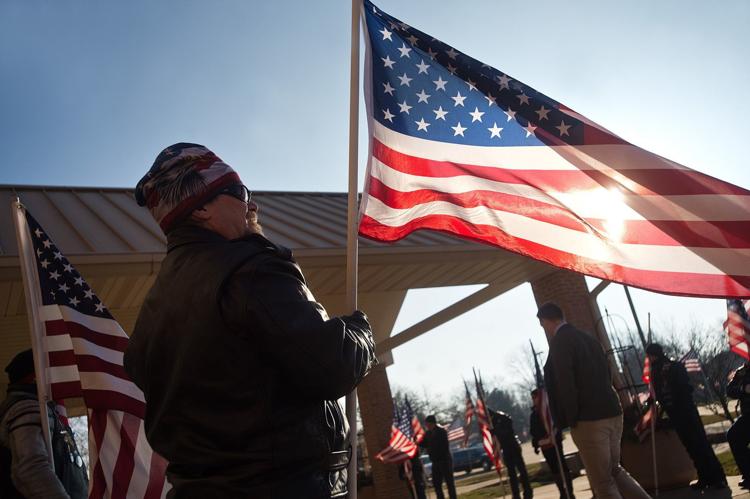 122318-blm-loc-5baker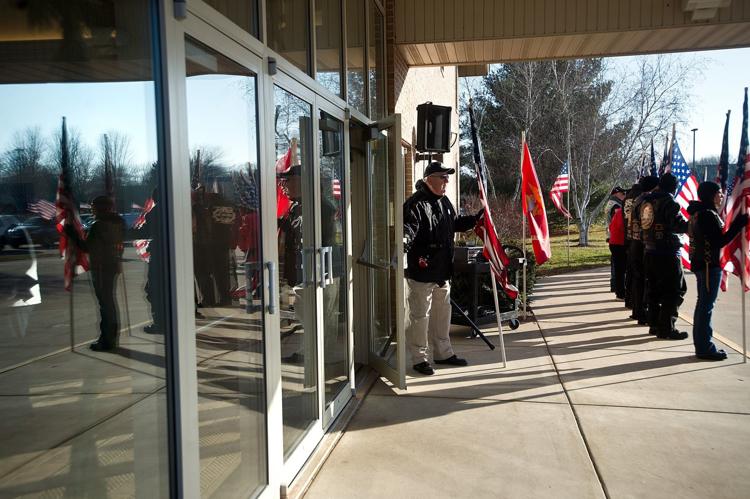 122318-blm-loc-32baker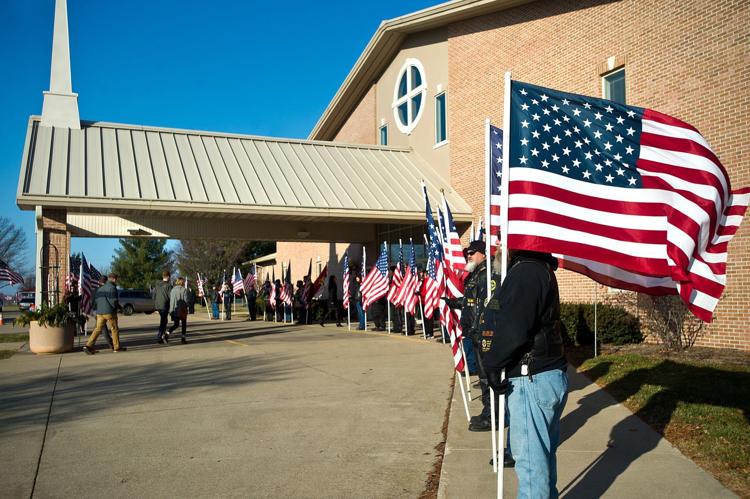 122318-blm-loc-7baker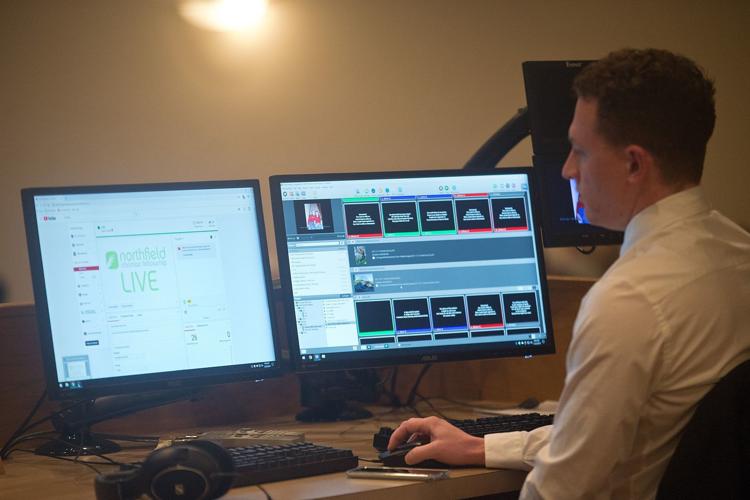 122318-blm-loc-8baker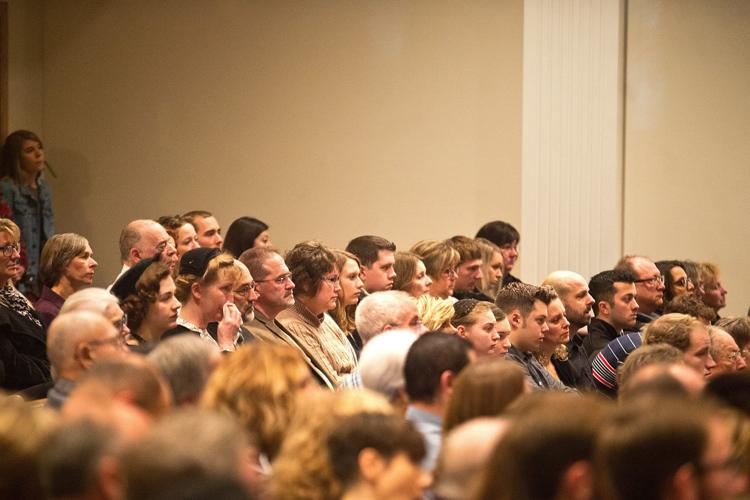 122318-blm-loc-6baker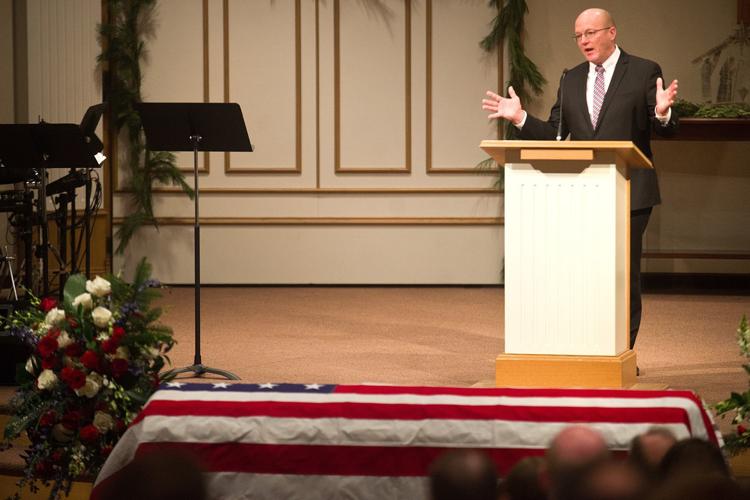 122318-blm-loc-10baker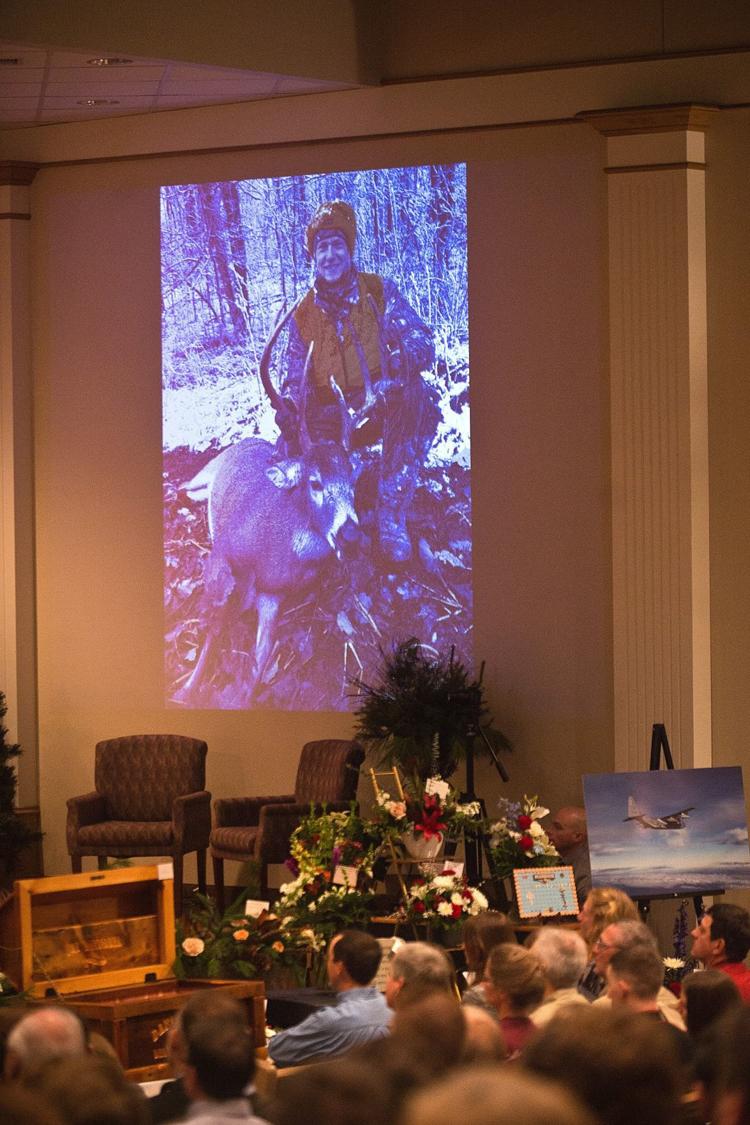 122318-blm-loc-11baker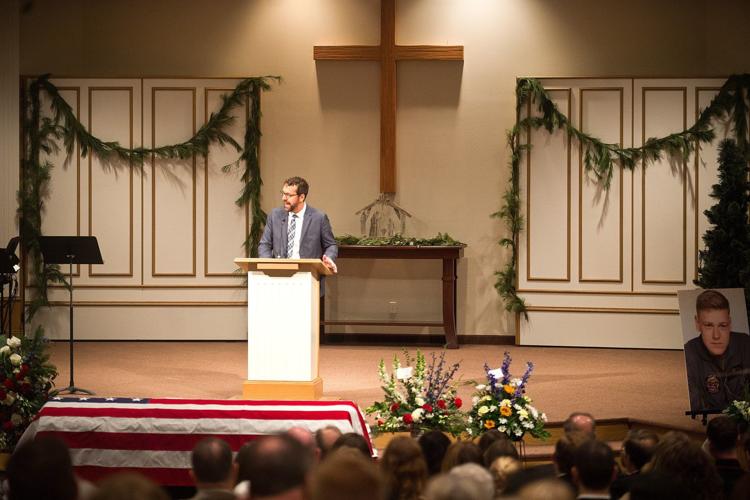 122318-blm-loc-12baker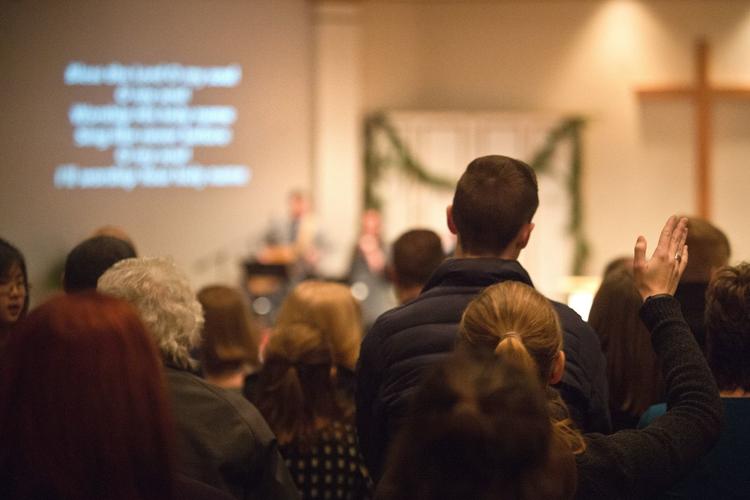 122318-blm-loc-1baker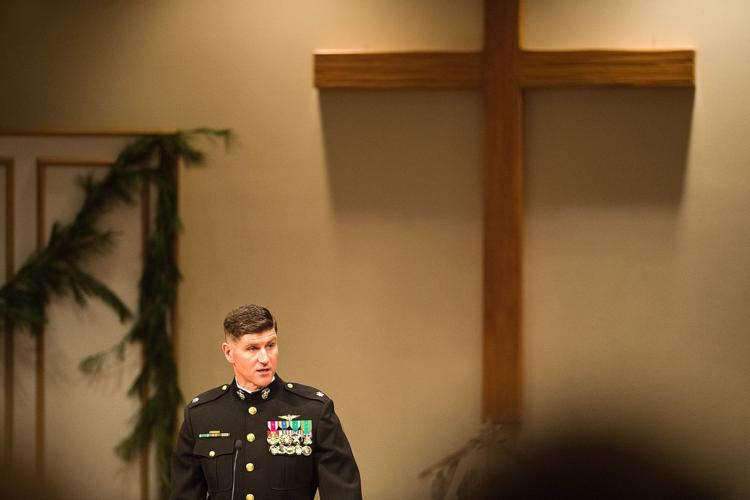 122318-blm-loc-13baker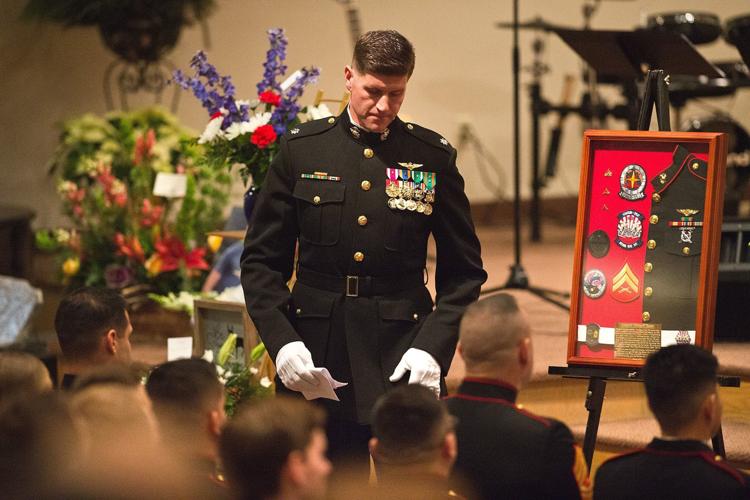 122318-blm-loc-14baker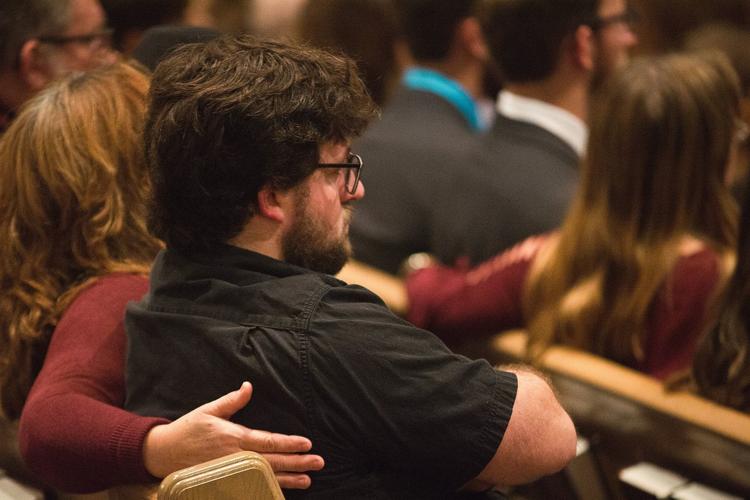 122318-blm-loc-15baker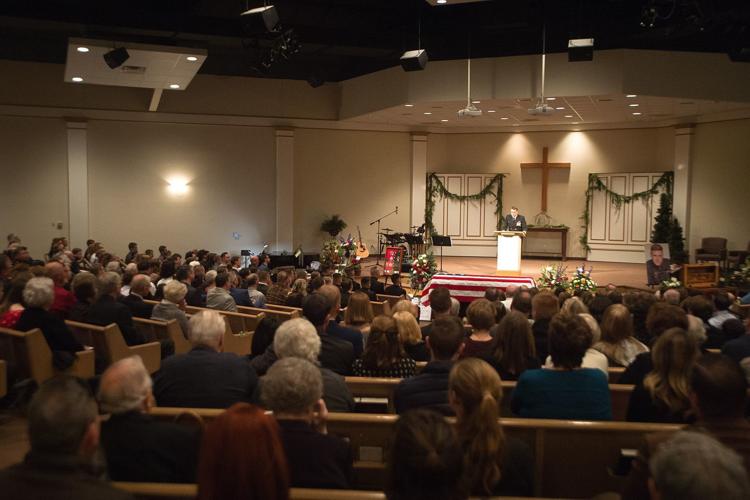 122318-blm-loc-16baker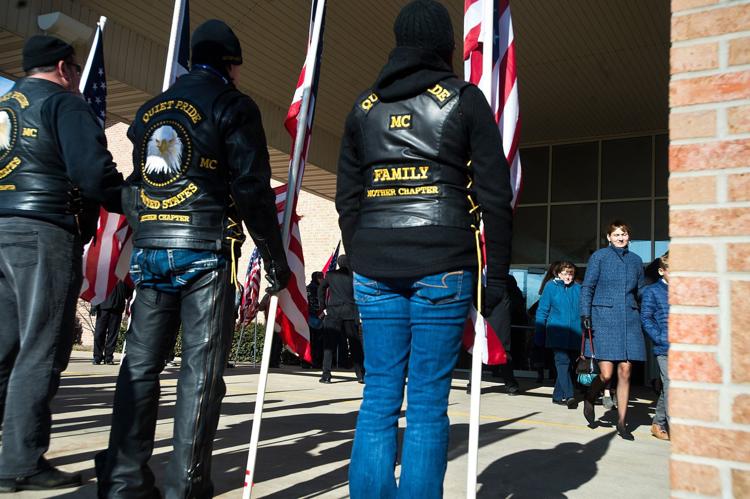 122318-blm-loc-17baker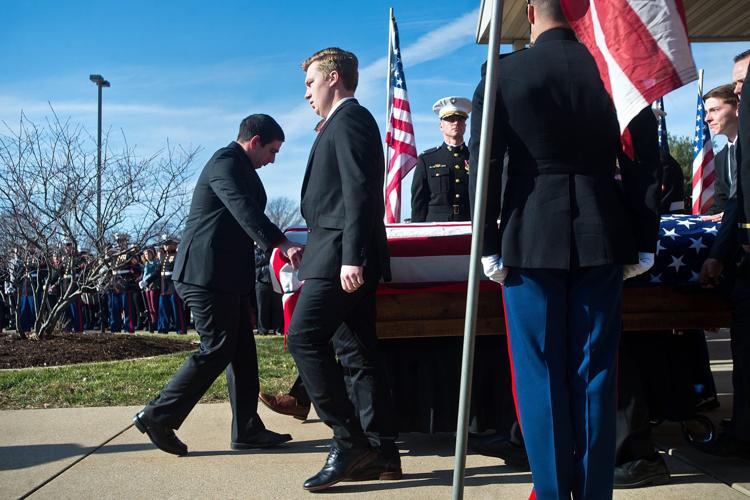 122318-blm-loc-18baker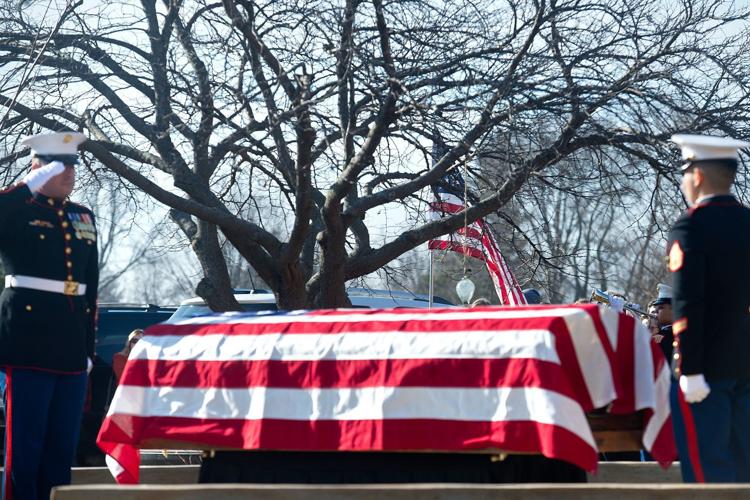 122318-blm-loc-19baker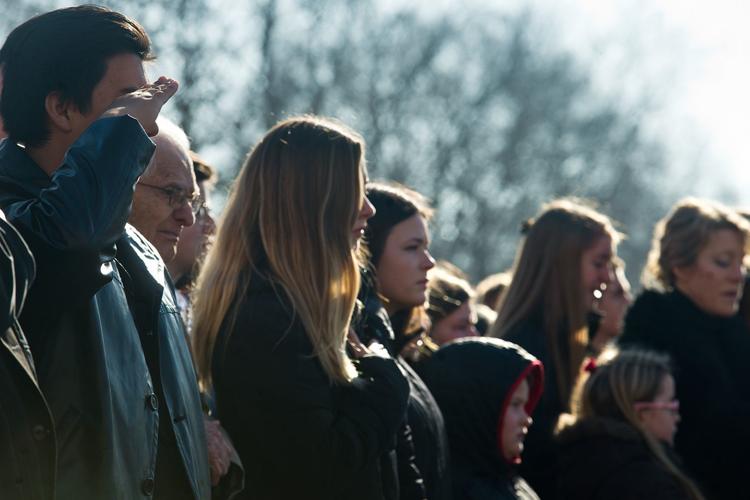 122318-blm-loc-20baker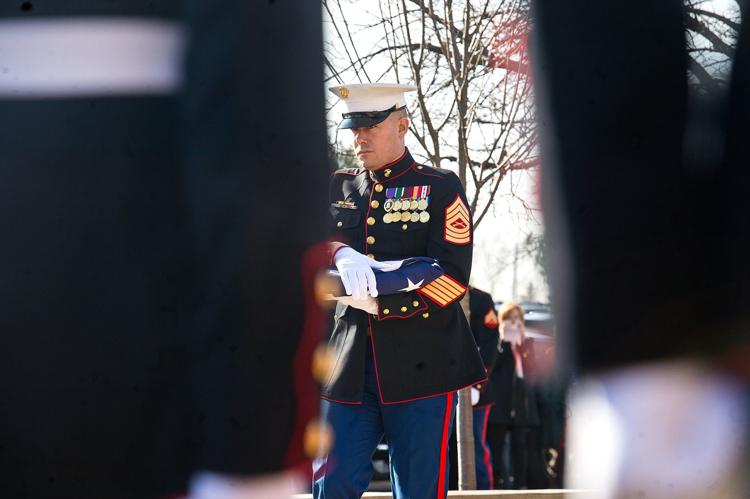 122318-blm-loc-21baker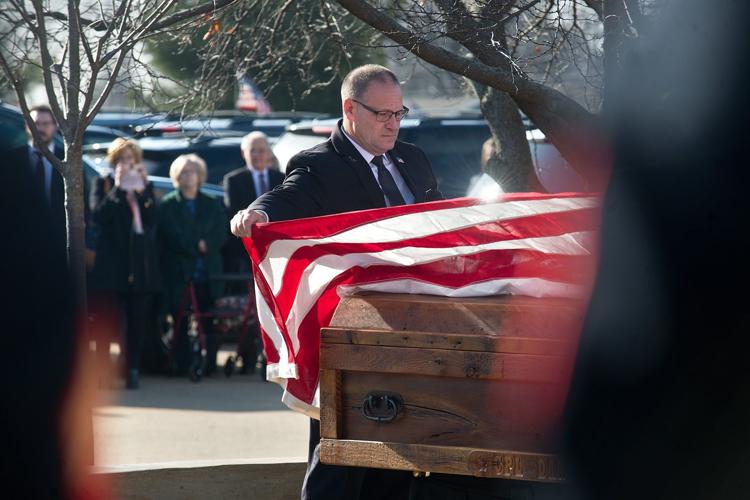 122318-blm-loc-22baker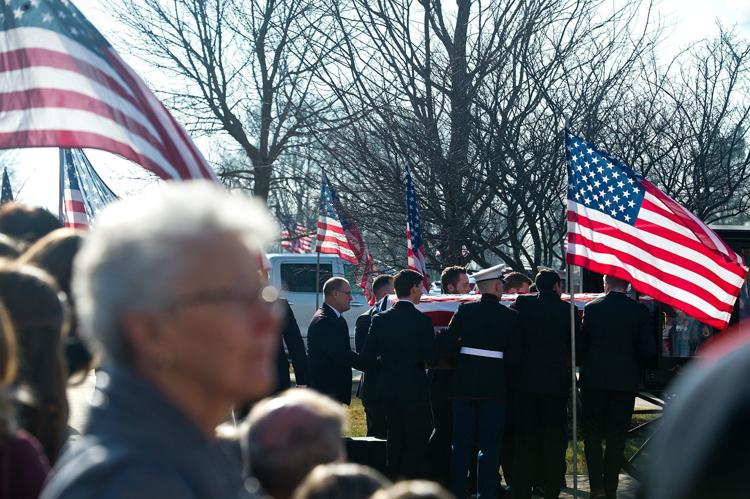 122318-blm-loc-23baker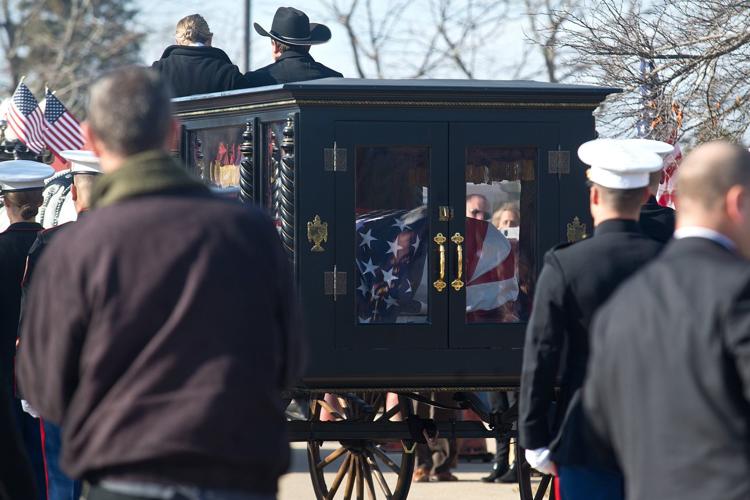 122318-blm-loc-24baker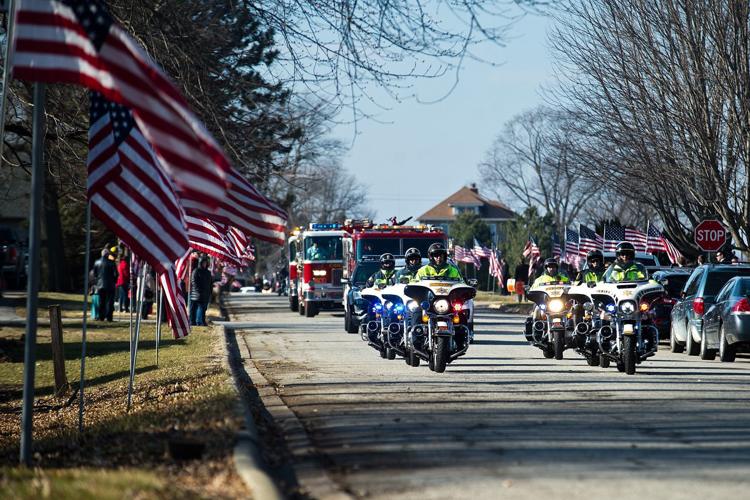 122318-blm-loc-25baker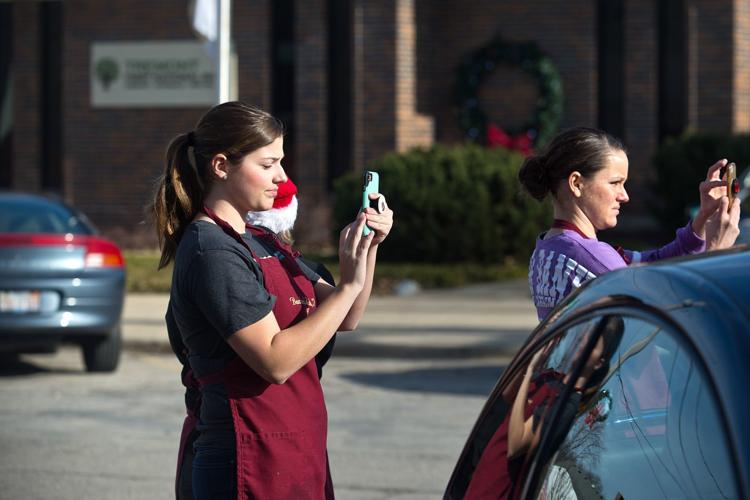 122318-blm-loc-26baker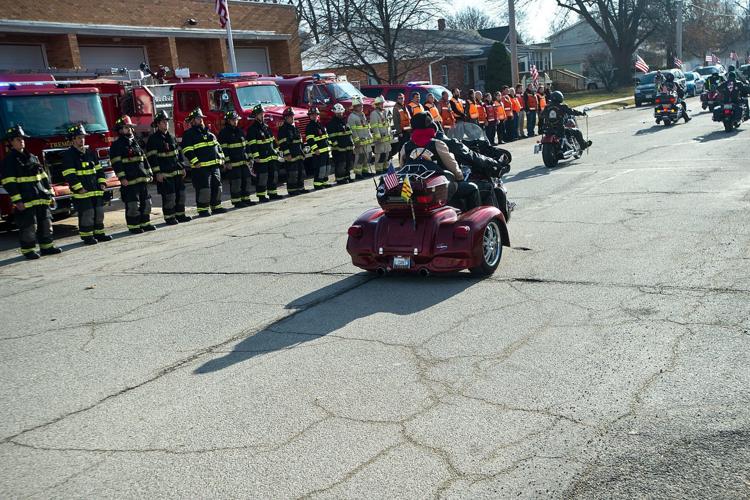 122318-blm-loc-2baker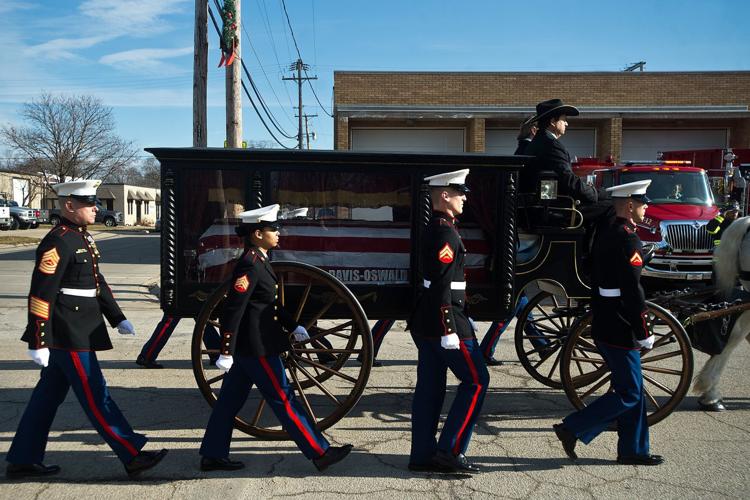 122318-blm-loc-27baker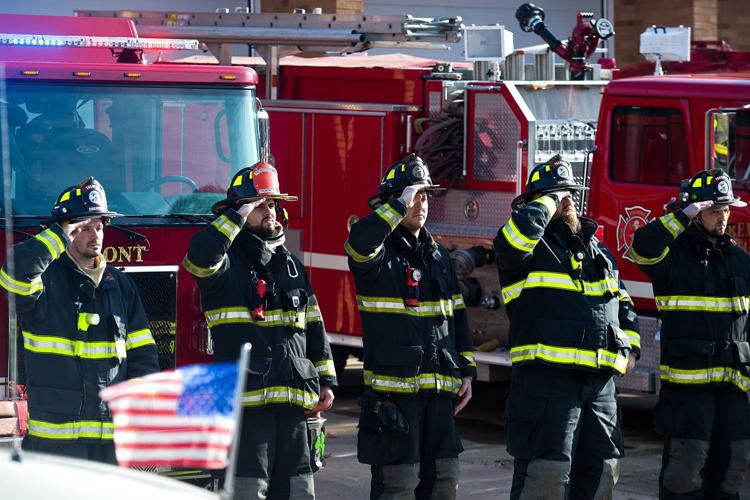 122318-blm-loc-4baker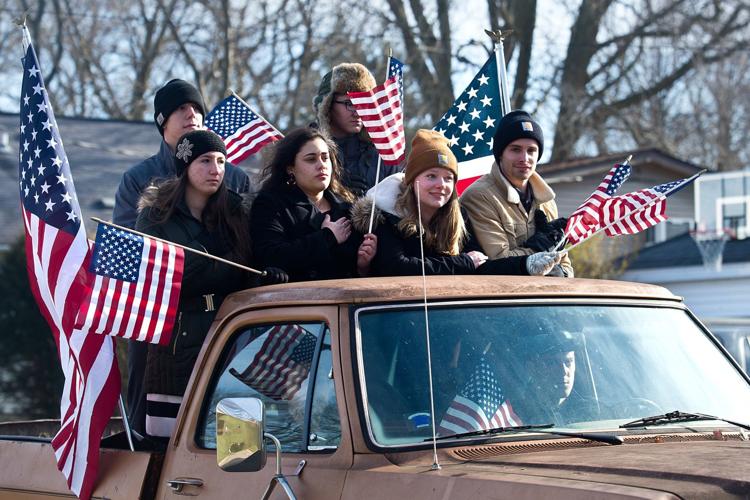 122318-blm-loc-3baker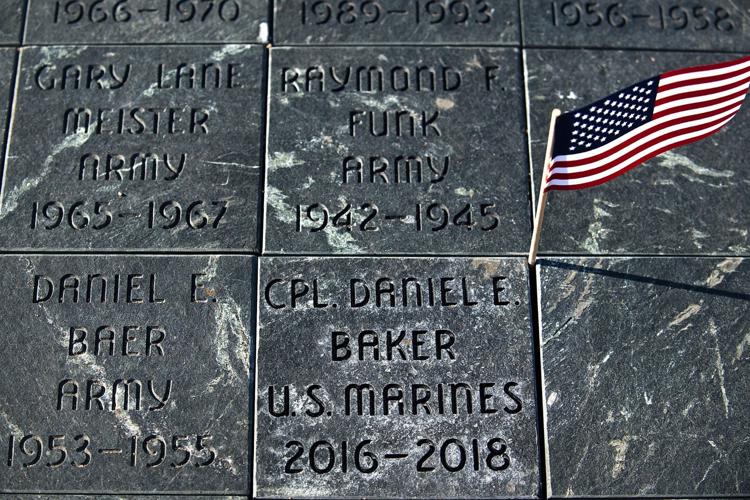 122318-blm-loc-28baker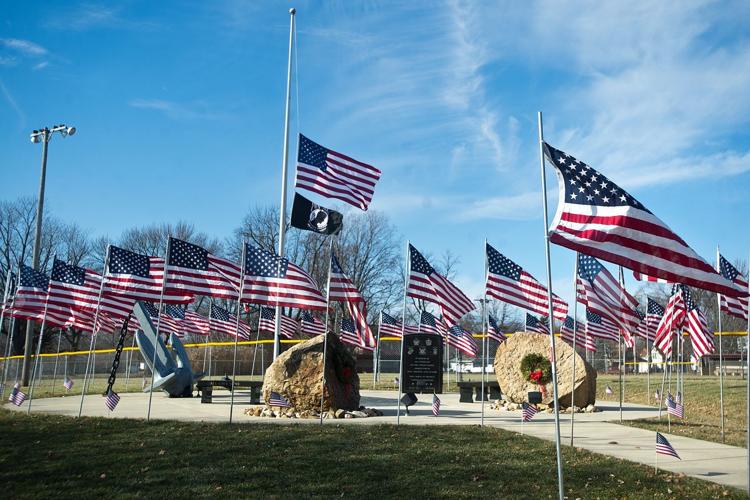 122318-blm-loc-29baker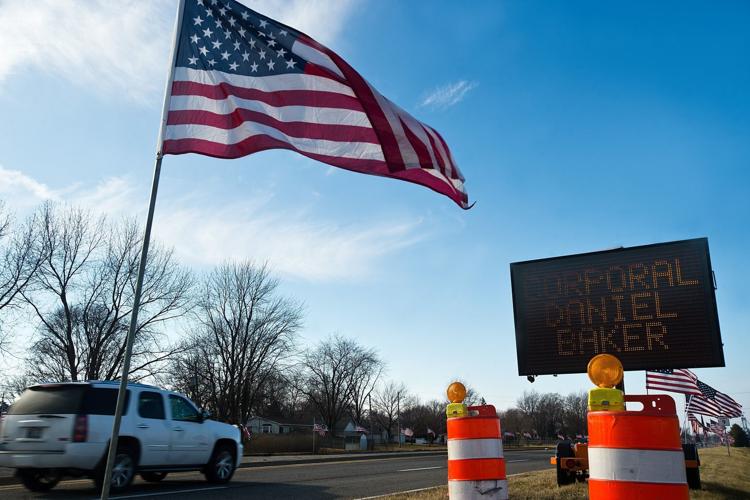 122318-blm-loc-31baker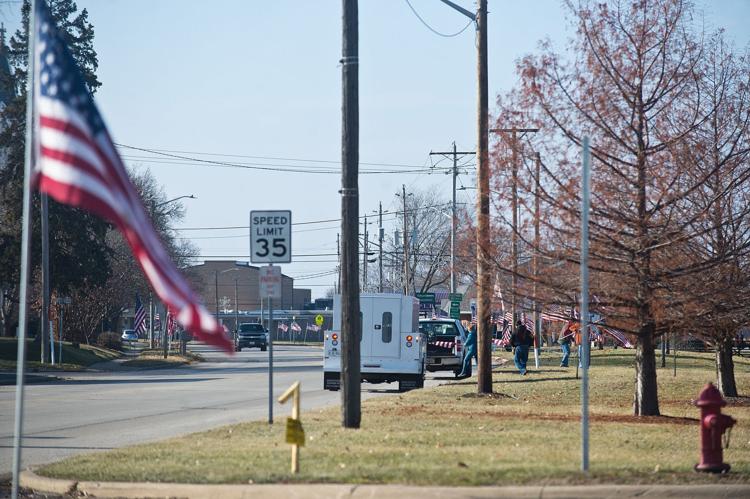 122318-blm-loc-30baker