BLOOMINGTON — As active community members, Laura and Charles Baue travel daily on Lutz Road from their home at the Luther Oaks retirement community in southwest Bloomington.
"It's not adequate for two-lane traffic," said Laura Baue. "I think everybody out here has learned that, because the road is narrow, we need to be careful. And so people are very cautious. It would be wonderful if we had a road that is as good as those in other parts of town."
Larry Holcomb, a retired Marine Corps colonel, also travels the road frequently to visit a relative who resides in the retirement community at 601 Lutz Road that is home to 178 people with 66 registered vehicles.
"Over 12 years has gone by and Lutz Road is still not safe," he said.
Luther Oaks, which opened in 2007, has 90 independent living apartments, 39 assisted living apartments, 18 memory support apartments and 18 skilled nursing suites. Nearby are the Wittenberg Woods at Prairie Vista subdivision and Trinity Lutheran School.
But the 1,700 feet of road that serves the neighborhood was built to rural standards. Located west of Morris Avenue, the road is 15 feet wide. It has narrow shoulders, no curbs, no sidewalks and poor drainage, according to a city consultant's engineering report issued in 2014.
In February 2018, anywhere from 350 to 500 cars traveled the road daily, said Public Works Director Jim Karch.
In August 2017, Lutz Road was among 27 street projects identified by the Public Works Department and consultant Hanson Professional Services Inc. to be included in a 20-year streets master plan. But no funding or timetable for completion of the projects was attached to the plan.
"There has been public consideration, significant planning and design work done in prior years, but, for a variety of valid reasons, no funding source identified that would cover the entirety of the estimated $850,000-$980,000 project cost," said Deputy City Manager Billy Tyus.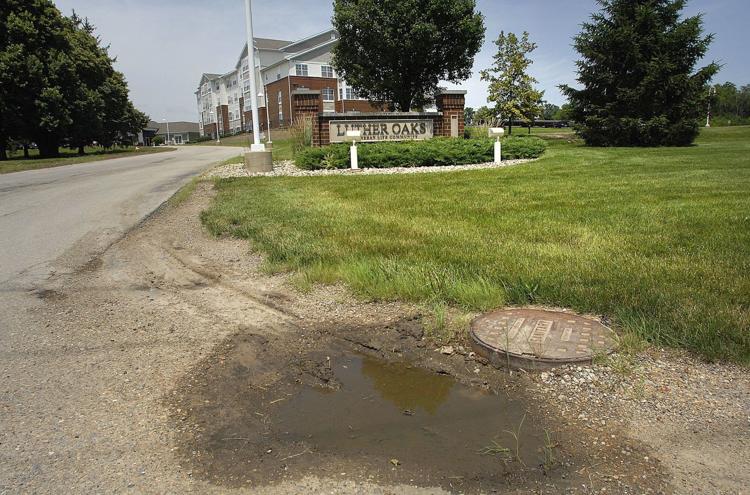 Holcomb says the road is unsafe, especially at night and in bad weather, for Luther Oaks employees, elderly residents and guests, as well as others who live along the road.
Luther Oaks has a shuttle that takes elderly residents to medical appointments, stores and other community events, but "Lutz Road is so bad that our loved ones are shaken up more than a vodka martini," he added.
Holcomb penned his frustration in a letter he sent to the Bloomington City Council in March.
"I fully understand that there are a myriad of competing priorities and unforeseen spending that occurs — events that all decision-making organizations have to deal (with)," wrote Holcomb. "However, it has been 12 years. It is time for you, as elected officials, to stop kicking this can down the unsafe road."
The city is looking for "creative ways" to come up with the funding, including exploring cost-sharing agreements with developers of the neighborhood, said City Manager Tim Gleason.
"We have been working to better understand the history of the Lutz Road project, including the review of any prior commitments, discussion and confirming the details and status of agreements in place to decide what any potential next steps may be," said Gleason, who was hired a year ago.
Back in February 2018, city public works staff told the council that Lutheran Life Communities, which owns Luther Oaks, had a now-expired annexation agreement that obligated the company to contribute $28,645 to road improvements. The city began pursuing a cost-sharing agreement with Lutheran Life after the organization approached the city with an offer to donate $150,000 toward the road's improvement.
The developer of Wittenberg Woods, Vernon Prenzler, had an annexation agreement that called for him to pay for $23,000 once the city finished improving Lutz Road. The agreement remains in effect until January 2024; Prenzler died in March. 
Work on Lutz "is a high priority, mainly for safety reasons," said Ward 2 Alderwoman Donna Boelen, who was elected in April. "If there can be some kind of cost-sharing, that would certainly help the city as far as its expenditure. ... But bottom line, Mr. Gleason and the council have to have written documents presented to them that show whatever the agreements were. One of the key points is to see if the developers owe any money to the city for the developments out there.
"There have been a lot of staff changes over the past five or six years, including the city manager and the director of Luther Oaks. Until all of those details can be be found, I personally don't see how we can move forward," said Boelen.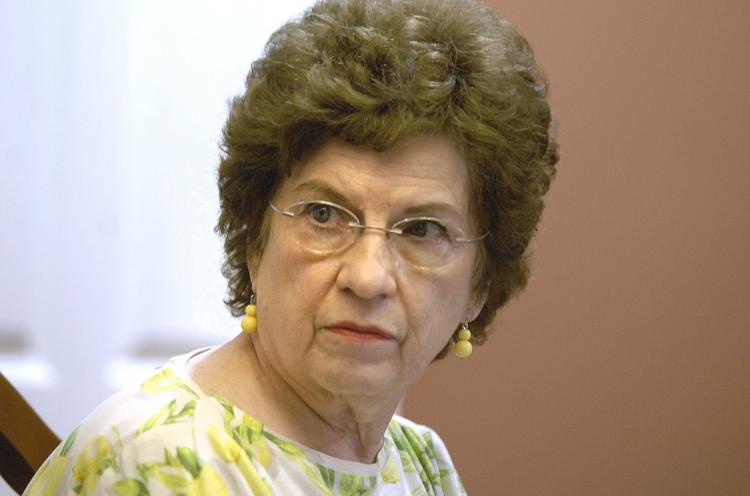 Doug Rutter, who became Luther Oaks executive director about 18 months ago, said he does not know the status of Lutheran Life's annexation agreement or if the organization has contributed funding for the road work.
"I am very encouraged by conversations I have had with the new city manager, city staff and the current council members about Lutz Road, and we are looking at a number of different scenarios under which we could get the improvements to the road completed," said Rutter.
Tyus said "increasing the level of local roadwork continues to be important community-wide, and we have to consider all projects within this context. We will continue to work with Luther Oaks leadership and other interested parties, both to keep them informed and to determine the best course of action and would expect to have an answer on future direction soon."