Bees have bombarded the Australian city of Adelaide with swarms making their temporary homes on vehicles. (Sept. 26)
Just for fun: Here are the most eccentric black and white photos we've uncovered in our image libraries. 
CHARLTON, Mass. (AP) — Police in a Massachusetts town are warning residents to be on the lookout for men challenging passers-by to rap battles.
YOUNGSTOWN, Ohio (AP) — Police in Ohio say they were called to a house by a man who complained he'd gotten too high smoking marijuana.
SPRINGFIELD — Burger King is paying the expenses and providing gifts for the wedding of an Illinois couple with an interesting connection to t…
PHILADELPHIA (AP) — A 4-year-old Philadelphia girl has been returned safely to her parents after slipping out of her house at 3 a.m. and getti…
LONGMONT, Colo. (AP) — Authorities say a man who was freed from a space between two walls of a Colorado department store may have been there f…
SEATTLE (AP) — A man who used a can of spray paint and a lighter as a makeshift blowtorch to kill a spider in his laundry room started a blaze…
SAN FRANCISCO (AP) — A handsome mug shot of a Northern California man arrested on felony weapons charges has gone viral on social media, attra…
WASHINGTON (AP) — A rare snowy owl recently searching for food in the nation's capital and perching at The Washington Post was apparently hit …
NEW YORK — Look alive, selfie. There's another word of the year that's not all about you.
LONDON (AP) — A British scientist says he may have solved the mystery of the Abominable Snowman — the elusive ape-like creature of the Himalay…
NEW YORK — For years, curiosity seekers visiting the Fort Worth, Texas, grave of Lee Harvey Oswald have wondered about the simple headstone ne…
HEBRON, Maine — Despite being forced to changes its change, the event formerly known as the Redneck Olympic Games continued its tradition Satu…
NEW YORK — Bird poop for beauty?
MCARTHUR, Ohio — An Ohio bank says a bad GPS navigator is the reason it repossessed the wrong house — and threw out all the possessions inside.
LITHIA, Fla. — A Florida woman has been banned from swimming in her community's pool because she wants to wear a mermaid tail.
OAKDALE, Calif. — Authorities say a shirtless man who allegedly stole a transit bus from a San Francisco terminal drove it 100 miles before be…
MAMARONECK, N.Y. — In the space of about 19 hours ending Thursday, a rabbi from the New York suburbs was arrested or arraigned on three separa…
GIRARD, Ohio — A spate of five-figure water bills in an Ohio city is being blamed on new software, but a pastor jokes his church's $93,000 bil…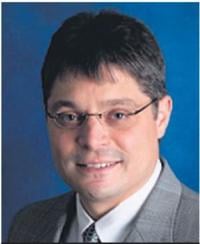 Striegel Knobloch & Company, L.L.C.
DEATH VALLEY NATIONAL PARK, Calif. — It gets so hot in Death Valley that you can fry an egg with sun power.
DANIA BEACH, Fla. — South Florida firefighters came to the rescue of a dog that traveled 5 miles while trapped under the hood of a car.
TAOS, N.M. — Officials have finally identified the culprit behind a 20-hour Internet and cellphone outage last week in northern New Mexico —an…
HUDSONVILLE, Mich. — A West Michigan city's celebration of its agricultural heritage is expected to include a salad bar that may be one for th…
SAN DIEGO — Authorities say an exploding refrigerator led them to a marijuana-growing operation in San Diego.
COUNCIL BLUFFS, Iowa — An Iowa man's online classified ad offering an oak coffin for sale neglected to mention the full skeleton inside, so po…
BELGRADE, Maine — Police say a Maine man's car got all wet when he stopped on the road for a bathroom break.