Naked criminals and a misspelled school crosswalk make up some of this week's weirdest news
It appears that naked criminals were busy this week — especially in Florida. Here's a look at the stranger side of news from across the country.
Road crew misspells 'school' in school crossing
DORAL, Fla. (AP) — A road crew in Florida should get an "F'' for spelling.
A motorist on Thursday spotted the error, realizing that workers in Doral had made a mistake when painting the word "school" at a pedestrian crossing in the road. Instead of S-C-H-O-O-L, it was spelled S-C-O-H-O-L.
#UPDATE- This SCHOOL zone striping was handled by the developer's contractor. They have been notified and are working expeditiously to correct. Thank you to all who brought this very important matter to our attention. https://t.co/4YVR82gsrB

— City of Doral (@Cityofdoral) April 18, 2019
WPLG brought it to the city's attention, and the city tweeted that the private contractor has now corrected its work. It's not clear how long the mistake was there in plain sight.
Police: Man returns home, finds naked stranger on couch
NASHVILLE, Tenn. (AP) — Police say a Tennessee man returned home to find a naked stranger sitting on his couch drinking juice.
WKRN-TV cites a Nashville police report that says the resident summoned officers Wednesday and told them he called out to the stranger, who responded by screaming and dropping the juice.
When officers asked the man to exit the home, they say he did so but was wearing only a T-shirt.
The resident reported the man had consumed ice cream from the home in addition to the juice.
Police took 67-year-old James Wooten into custody on charges including aggravated burglary. His bail was set at $5,000.
It wasn't immediately clear if Wooten has an attorney.
Senior slugger: 65-year-old woman hits burglar with bat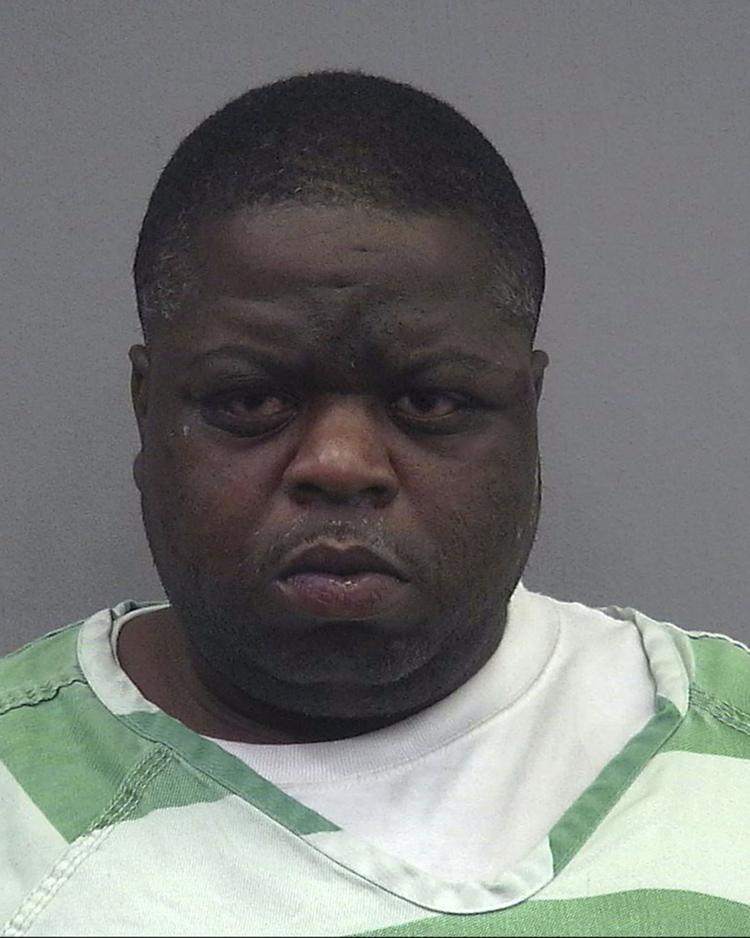 GAINESVILLE, Fla. (AP) — When a Florida woman heard a noise and saw a man trying to break into her car early Sunday, she took matters into her own hands.
Clarese Gainey, 65, of Gainesville tells WGFL that she picked up her softball bat early Sunday, braced herself and eased open the door before hitting Antonio Mosley.
"I took that bat and hit him upside the head, like 'pi-yah,' "Gainey said, adding that the 5-foot-6, 300-pound man said, "Ow!"
Mosely ran to a nearby mobile home park, leaving behind his pants, shirt, and a sock, police said. A K-9 unit tracked him down, and Gainey said she easily identified him because of the knot on his head.
Gainey says she played softball in high school and can still swing a bat.
"He better be glad I didn't have a gun," Gainey said. "Because I would have shot him."
Mosely is being held in the Alachua County Jail on burglary and drug charges. A lawyer isn't listed on jail records.
Deputies look for naked burglar who stole from Little League
DUNEDIN, Fla. (AP) — Authorities in Florida are asking for the public's help in tracking down a man who they say burglarized a Little League concession stand wearing nothing more than a ballcap and gloves.
The Pinellas County Sheriff's Office says the naked burglar struck the stand at Fischer Field in Dunedin almost two weeks ago.
Deputies say the burglar stole cameras and a cash box with $250 inside, and he caused $5,000 in damage.
Surveillance video obtained by the Tampa Bay Times also shows the man taking a package of hot dogs.
The ball field is shared with Dunedin High School.
3 naked women at rest stop lead deputies on chase in Florida
DADE CITY, Fla. (AP) — Authorities say three women who were applying suntan lotion publicly in the nude at a Florida rest stop led police on a 21-mile (34-kilometer) chase, drove a car at a deputy and threatened another deputy with a bat.
The Florida Highway Patrol says when a deputy approached the women at the Interstate 75 rest stop Wednesday in Dade City, they started dressing. They said they had been staying at a relative's home but went to the rest stop after an altercation and had nowhere else to go. The Tampa Bay Times reports the women claimed they were "air drying" after washing up. The women then fled in a car.
The three ultimately were caught. They've been charged with aggravated assault on a law enforcement officer, resisting arrest, fleeing to elude and indecent exposure.
Sheriff's officer corrals donkey on interstate near Chicago
ARLINGTON HEIGHTS, Ill. (AP) — It wasn't a routine day for a sheriff's officer after she spotted a donkey meandering along Interstate 90 near Chicago.
Video from a body camera taken Wednesday shows the bewildered Cook County officer radioing: "There's a donkey in the middle of I-90."
The officer then ordered the donkey to "come here, sweetie."
She asked a motorist to stand with the donkey while she could figure out what to do.
The officer also asked the donkey where it was from. It turns out the animal's name was Dusty, who was eventually returned to its owner.
Police: Man made bomb threat to get girlfriend off work
LOVINGTON, N.M. (AP) — A New Mexico man is facing charges after police say he made a bomb threat to a Family Dollar so his girlfriend could get off work.
Lovington police said Aaron Gutierrez was arrested Monday in connection with a phoned-in bomb threat in February.
The 26-year-old was arrested after police obtained phone records through search warrants.
According to investigators, Gutierrez called in the bomb threat to get his girlfriend off of work so he could see her.
He was charged with making an unlawful bomb scare and faces 18 months in jail.
It was not known if Gutierrez had an attorney.