BRUSSELS (AP) — Think about Hannibal Lecter, the psychopathic cannibal in the "Silence of The Lambs." Or Jason Voorhees, the hockey mask-weari…
WELLINGTON, New Zealand (AP) — New Zealand's military said Friday it will buy five Super Hercules transport planes from Lockheed Martin for $1…
PRAGUE — The Czech Republic is lifting all restrictions on travel to neighboring Austria and Germany and also Hungary.
TOKYO (AP) — Japan has kept its deaths from the new coronavirus low despite a series of missteps that beg the question of whether it can preve…
NEW DELHI (AP) — India's Health Ministry on Friday reported another record spike in new coronavirus cases — more than 9,800 in the past 24 hours.
Thousands in Hong Kong defied a police ban to gather in the city's Victoria Park and mark the 31st anniversary of the Tiananmen Square massacr…
MANILLA, Philippines — Philippines President Rodrigo Duterte says that he is glad "Filipinos are really law-abiding" and that the Philippines …
MINNEAPOLIS (AP) — Celebrities, musicians and political leaders gathered in front of George Floyd's golden casket Thursday for a fiery memoria…
Paris (CNN) -- The case of Adama Traoré has striking parallels with that of George Floyd. Both were black men whose interactions with police l…
AIKEN, S.C (AP) — A South Carolina man was fatally shot Wednesday by deputies after he pointed two pistols at them during a pursuit, authorities said.
MEXICO CITY (AP) — Mexican President Andrés Manuel López Obrador has cut budgets for things like archaeology, nature reserves and crime victim…
LONDON (AP) — A vaccine summit hosted by Britain on Thursday raised billions of dollars to immunize children in developing countries as expert…
LONDON (AP) — Passengers on England's buses, subways and trains will have to wear face coverings from June 15 when most shops reopen, the Brit…
A UK politician tested negative for Covid-19 after appearing unwell while speaking in the House of Commons. The UK government is now requiring…
If you've marched in any recent protests, you may want to consider getting tested for the coronavirus.
NASA says an asteroid named 2002 NN4 is 735 meters in diameter and will pass Earth at a safe distance — about 3.1 million miles — at a speed o…
BERLIN (AP) — German Chancellor Angela Merkel on Thursday firmly rejected suggestions that she might seek a fifth term at the helm after pledg…
Asteroid 2002 NN4 is expected to make a close flyby of our planet this weekend. The size of this asteroid was enough to grab NASA's attention.
LONDON (AP) — Prince Charles says he has missed giving his family members a hug during the long weeks of lockdown due to the COVID-19 outbreak.
BRUSSELS (AP) — Remember Happy Hour, when you ordered one beer and got two?

Scritchlow Concrete Lifting & Slabjacking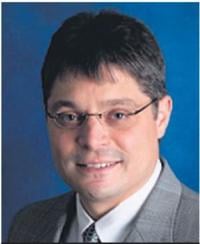 MOSCOW (AP) — The Russian Foreign Ministry on Thursday angrily rejected Germany's allegations over Russian intelligence involvement in a cyber…
BEIJING (AP) — Retired Chinese soccer player Hao Haidong has angered the country's leadership by allying himself with an eccentric billionaire…
ANKARA, Turkey (AP) — Turkey's parliament on Thursday stripped three opposition party deputies of their legislative seats, setting off a rauco…
Thousands of Hong Kongers defied a police ban Thursday to gather in the city's Victoria Park and mark the 31st anniversary of the Tiananmen Sq…
LONDON (AP) — "Succession" may be temporarily shut down, but star Brian Cox is still finding projects to keep him busy. Not that he's a fan of…
A UK government minister has tested negative for coronavirus after he appeared to be unwell in the House of Commons chamber.
BUDAPEST, Hungary (AP) — Hungary's president on Thursday stressed the need for mutual respect between Hungary and neighboring countries where …