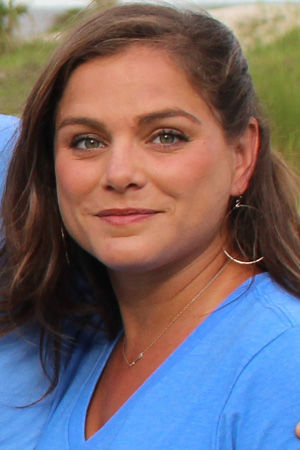 BLOOMINGTON — Christine Patricia Hassel, 34, of Boca Raton, Fla., formerly of Bloomington, passed away Monday (Oct. 14, 2019) at her home.
Chrissy was born May 20, 1985, in Chicago, the daughter of Stephen T. and Roberta J. "Bobbi" Inserra Hassel. She was a valedictorian of the 2003 graduating class of Normal Community High School. She received her undergraduate degree in international studies from American University in Washington, D.C., and her master's degree in religion and philosophy from Columbia University in New York.
Chrissy was an avid yogi, sun and beach enthusiast, music lover and passionate believer in women's rights and equality for all humans. She touched many with her singing voice and even more with her smile. Although she ultimately lost her battle with alcoholism, she fought tirelessly to help others struggling with similar demons to find peace and leaves behind a legacy of light, love, strength and unwavering compassion.
She is survived by her parents, Steve and Bobbi Hassel, Bloomington; three siblings, Meghan (Ken) Hawkins, Bloomington; Kevin Hassel, Chicago; and Kimmy Hassel, Bloomington; a niece, Evelyn Hawkins; maternal grandmother, Dorothy Inserra, Park Ridge; and numerous aunts, uncles, cousins and friends.
She was preceded in death by her maternal grandfather, D. Robert Inserra, and paternal grandparents, Ed and Patricia Hassel.
Her funeral will be at 10 a.m. Tuesday at St. Patrick Church of Merna, Bloomington, with the Rev. Dustin Schultz officiating. Visitation will be from 4 to 7 p.m. Monday at the church. Burial will be at Holy Cross Cemetery, Merna.
In lieu of flowers, memorials may be directed to The Refuge, A Healing Place, 14835 SE 85th St. Road, Ocklawaha, FL 32179, www.therefuge-ahealingplace.com. A scholarship in Chrissy's name will be set up for women seeking treatment. Carmody-Flynn Funeral Home, Bloomington, is assisting the family with arrangements.
Obituaries Newsletter
Sign up to get the most recent local obituaries delivered to your inbox.